Tomy
TOMY is a leading Japanese entertainment company that makes children's toys and merchandise.
Back in 2010, TOMY invited Heckford to tender against four other companies for their exhibition work. Thanks to our expertise and innovative ideas; we were successful!
Our services to Tomy
Exhibition
Point of Sale
Showroom Design
CGI Visualisations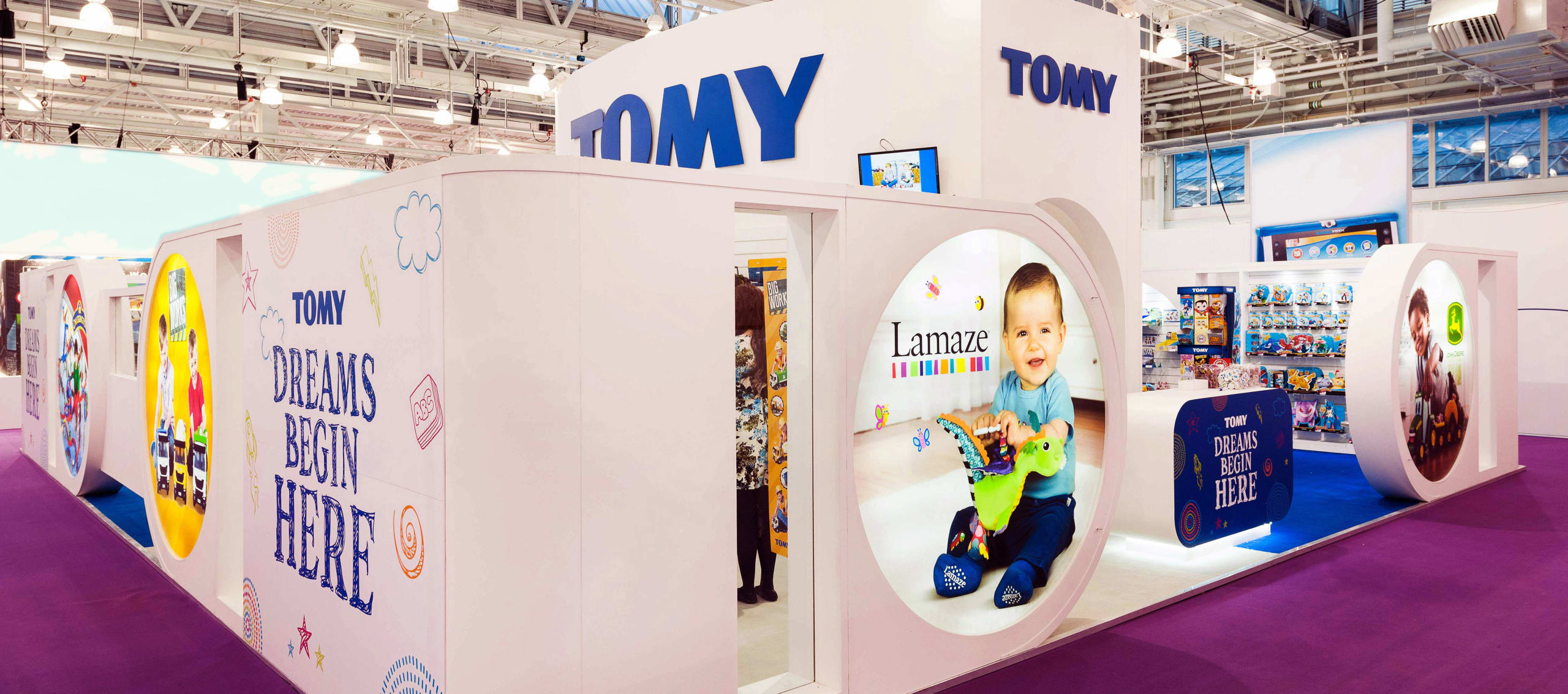 Exhibitions
Since then, we have developed a long standing relationship and have thoroughly enjoyed designing and building TOMY's exhibition stands on five different occasions; including exhibitions for Toy Fair in London and Nuremberg.
Pleased with Heckford's creative minds, experience and professionalism; TOMY have chosen Heckford to produce their exhibition for this year's British Toy and Hobby Association Fair at Olympia – where their stand is the biggest it has ever been at 126m²!
Point of Sale
We have also had the pleasure of producing Point of Sale print, and supplying POS display solutions and logistics for TOMY goods to be shipped around the world!
Showroom Design
A particularly exciting project was undertaking the design of their brand new Hong Kong showroom back in 2013; seeing the potential in their space, our CGI & 3D specialists created contemporary concepts to bring ideas to life.
LET'S WORK TOGETHER…
Get in touch to discuss your next project