Vimto
Nichols plc is an international soft drinks business reaching sales in over 85 countries. Vimto was the first iconic brand, not just extremely popular in the UK, but around the world. Since 1908, the range of drinks has expanded greatly with 100% natural Feel Good, Levi Roots, Frozen Beverages such as Starslush and Icecream Shake, Panda and Sunkist.
Our services to Vimto
Creative Design and Print
Exhibition
Portable Exhibition Stands
Print
Heckford gave Vimto the 'Feel Good' factor
The Feel Good brand was developed in July 2015.
There is a huge demand for drinks made from natural resources that are healthier options, which is exactly what the Feel Good factor brings to the market, a tasty drink with 100% natural ingredients and no added sugar!
We designed and created pull-up banners that generate a large display area for brand awareness and maximum exposure of the 'Feel Good' drinks range. Catering for all sizes and with a quick turnaround, these roll up banners provide portable exhibition or retail display units that are cost effective and efficient, taking up limited floor space!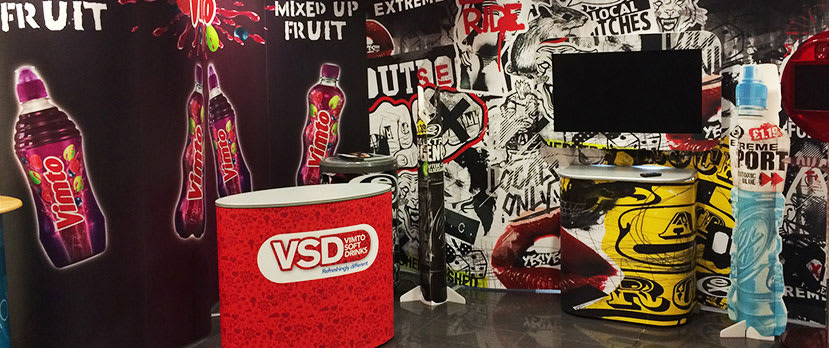 Exhibitions
Heckford were extremely pleased to be approached by Vimto Soft Drinks and asked to design and build them a new trade stand for use at exhibitions, trades shows and conferences taking place around the UK this year.
Showcased at Nisaway in Coventry and P&H Pro Retail Show in Telford, the fully branded stand featured customised cool boxes, TV surroundings and oversize cans.
Will Woodward from Marketing at Vimto Soft Drinks commented, "A great improvement on [our] previous years and all who attended were impressed. It has most certainly been an adaptable solution which we will continue to use for future events."
Leaping from our printers (pardon the pun) is Vimto's newest addition to their summer campaign, Vimtoad. Vimto entrusted Heckford with the print and build of their latest exhibition stand due to excellent past experiences and the assurance of a high quality finish; which we think is "fan-flipping-tastic"!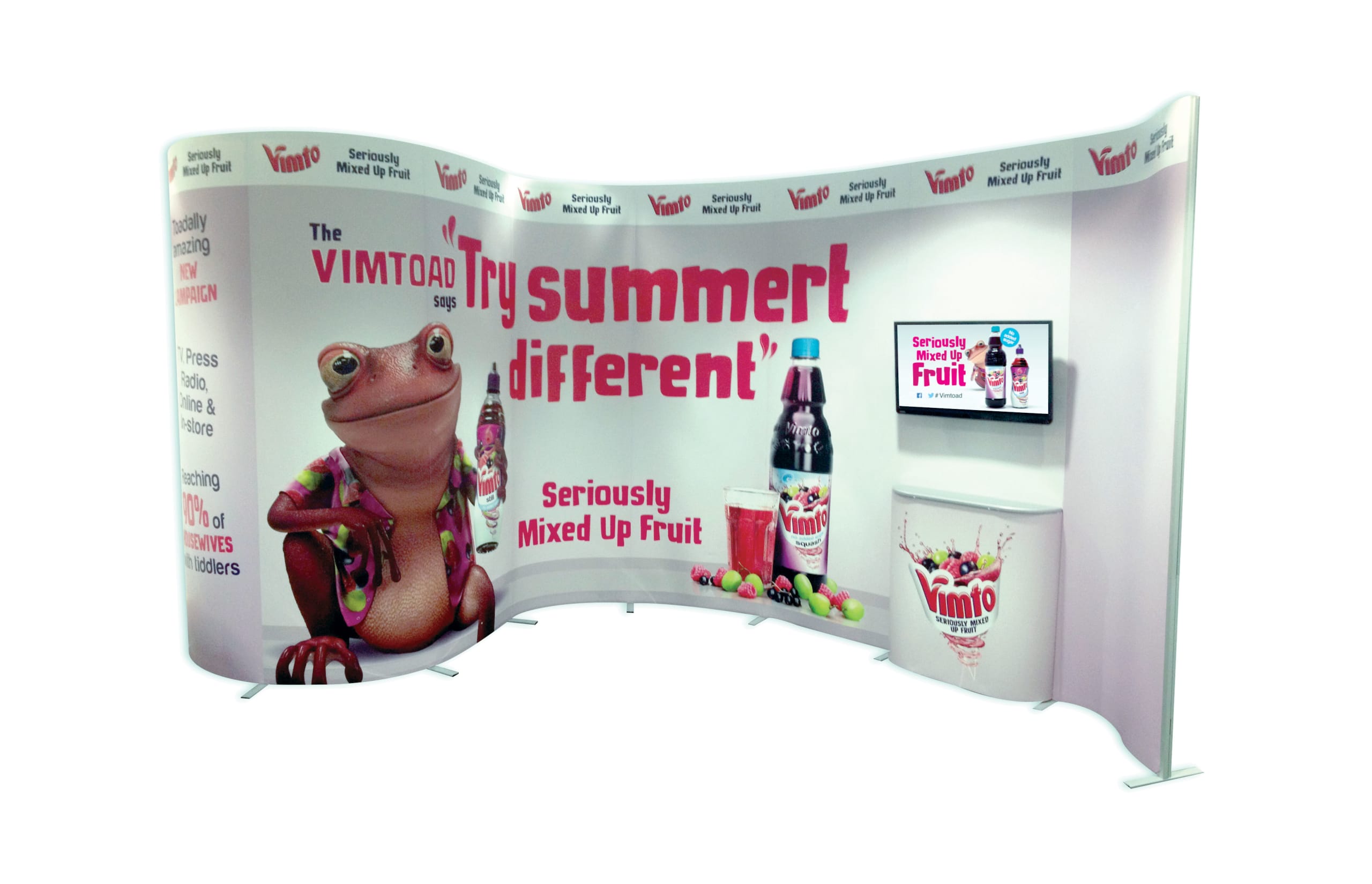 Pull up Banners
We have recently produced a series of pop-up banners to brand and advertise a new milkshake drink, supplied to 9 different individual retail outlets across the North West.
LET'S WORK TOGETHER…
Get in touch to discuss your next project