Wainhomes
Wainhomes is a market leading residential property development company in the United Kingdom. They offer homes in both the North West and South West.
Heckford have a very long and established working relationship with Wainhomes Group; and due to our excellent service on an endless number of projects, we have recently won a contract to redesign their North West Marketing Suites.
Our services to Wainhomes
Creative Design and Print
Local, National and Trade Press Advertising
Pay-Per-Click
Online Marketing
Social Media
Website Design and Build
Internal Signage
External Signage
Direct Mail
Point of Sale
E-Shots
Radio Advertising
TV Advertising
CGI Visualisations
Brand Identity
Promotional Items
Technical Illustration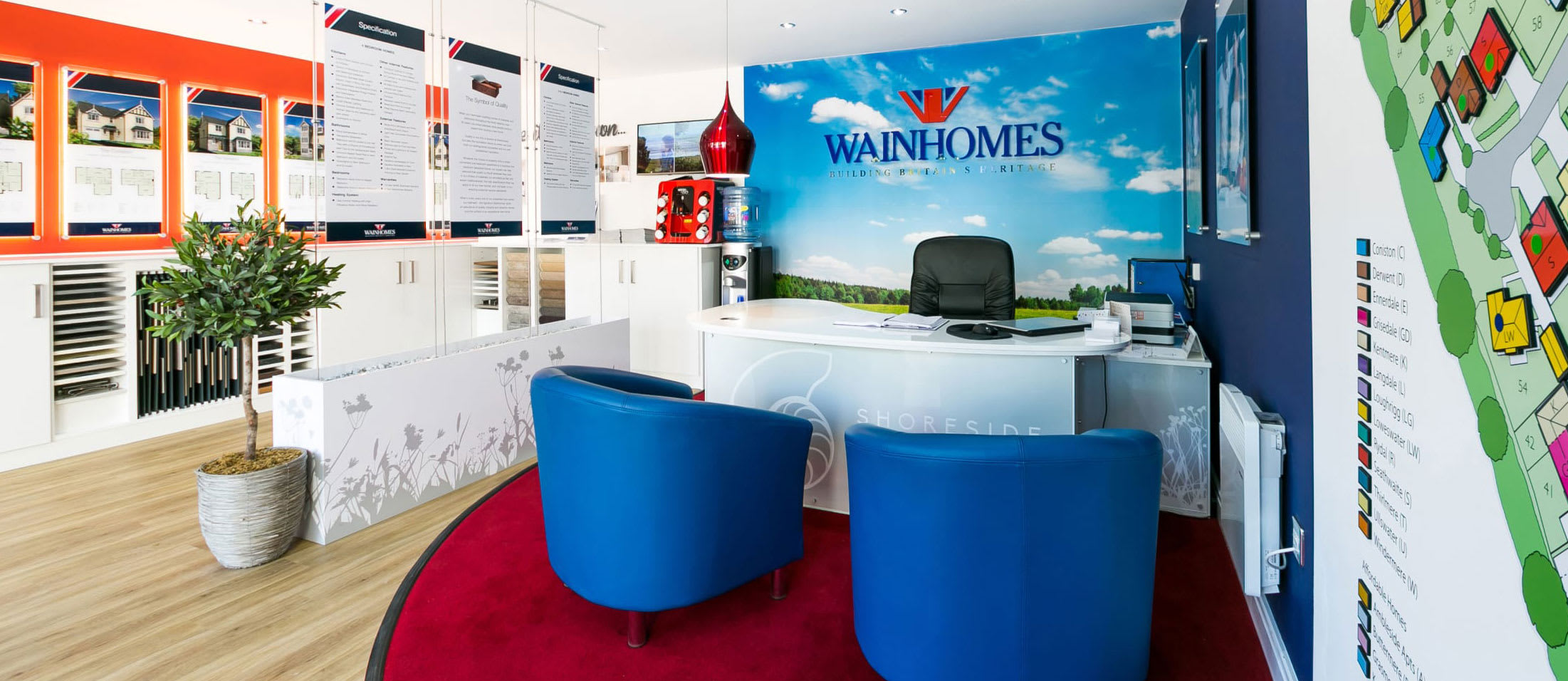 Signage
Signage is at the forefront of any housebuilder's brand. It is the first thing that people see when driving/walking past a new plot, and can often represent a development long before the foundations are even created – therefore it must speak volumes of their quality.
Heckford, first-class signage providers, have been producing signage for Wainhomes North West and South West for decades; including outdoor and indoor signage, banner signs, flags, marketing suite fascias, acrylic signs, pylons and more.
CGI Imagery
Every prospective buyer wants to be able to envision their potential new home before signing along the dotted line. This can be particularly difficult for those buying off-plot.
The solution for this is quality CGI imagery, that paints a realistic and technical picture for viewers.
Print
Oracles in the world of print, Heckford have been responsible for producing printed leaflets, brochures, business stationery, direct mail, outdoor adverts, 6 sheets, 48 sheets and bus advertisements for Wainhomes.
Alongside providing print services, our experienced Media Buyers place press and magazine ads for both Wainhomes North West and South West.
Website
Be it a desktop computer, a laptop, tablet or smartphone, the Wainhomes site will adapt and display as intended.
A clear, concise approach was taken to the styling to increase legibility and ensure the content is the main focus of the site. The responsive website was crafted by Heckford to provide an optimal display of the content, without too much need for scrolling, panning and resizing.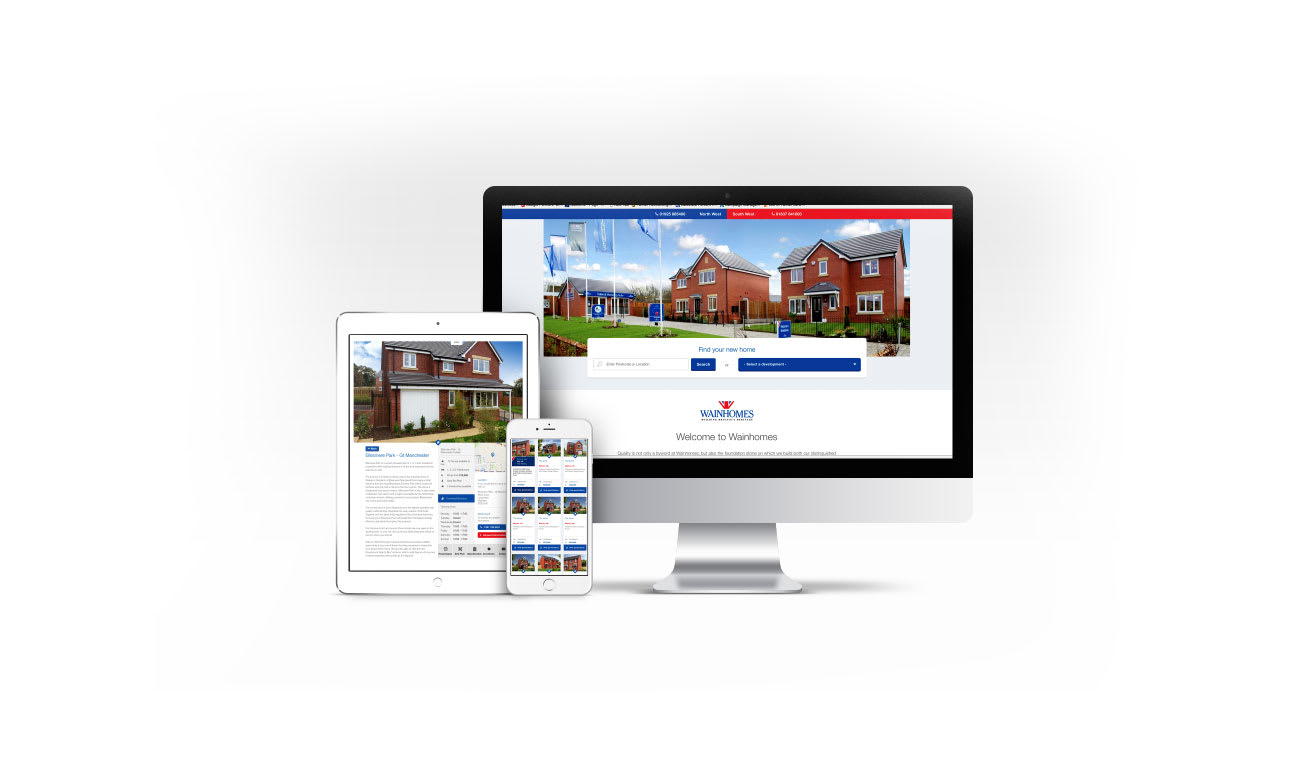 Pay Per Click
A competitive market requires highly competitive marketing solutions.
AdWords search and display campaigns, created by our certified specialists, provide the perfect platform for Wainhomes North West to advertise their new homes and the buying schemes available.
Our highly targeted and complex campaigns ensure that all bases are covered to achieve an impressive click through rate and glowing number of conversions.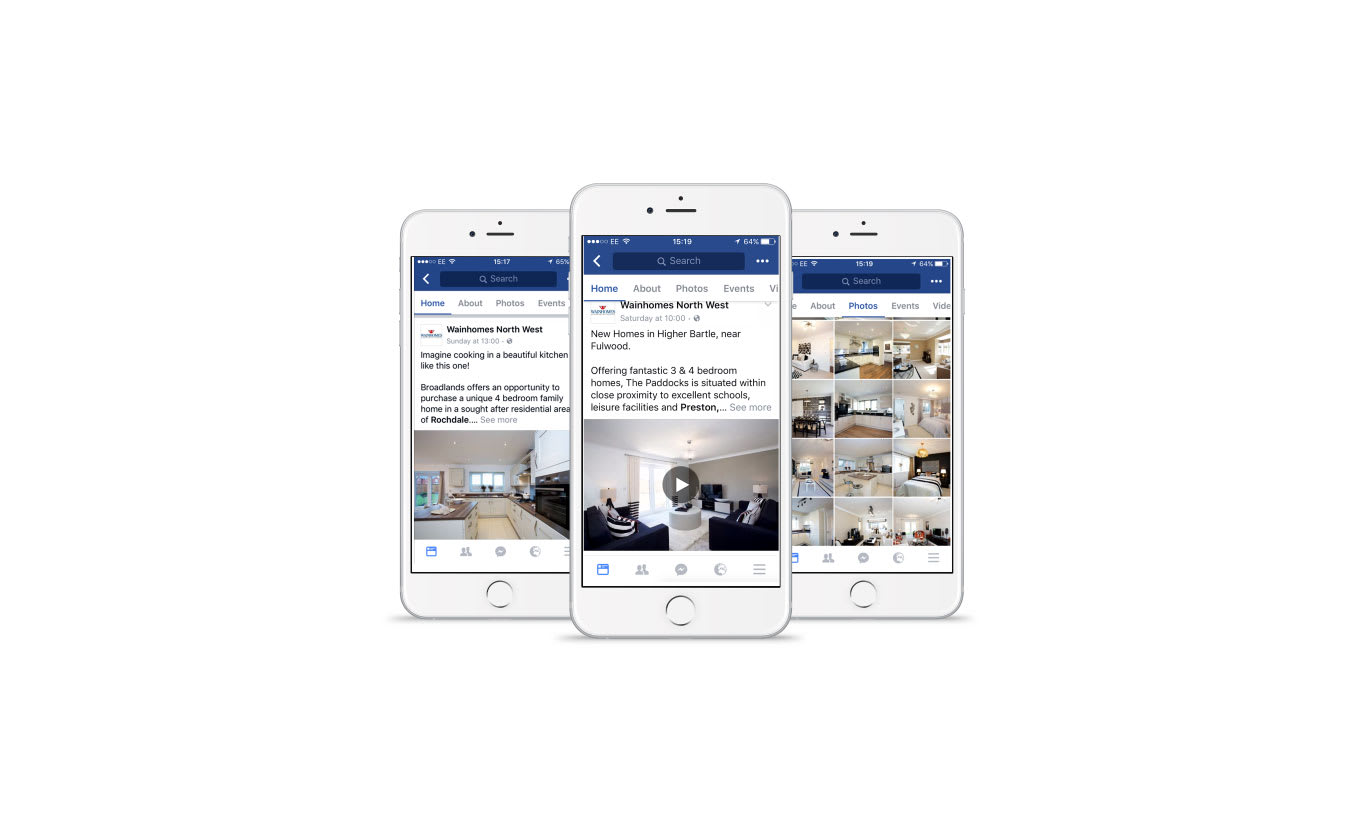 Email Marketing
Another method Wainhomes North West uses to keep in contact with its customers is eShots or email campaigns. Using other platforms, we help encourage potential buyers to sign up to receive email updates on developments they are particularly interested in; enabling us to target those who are more likely to convert.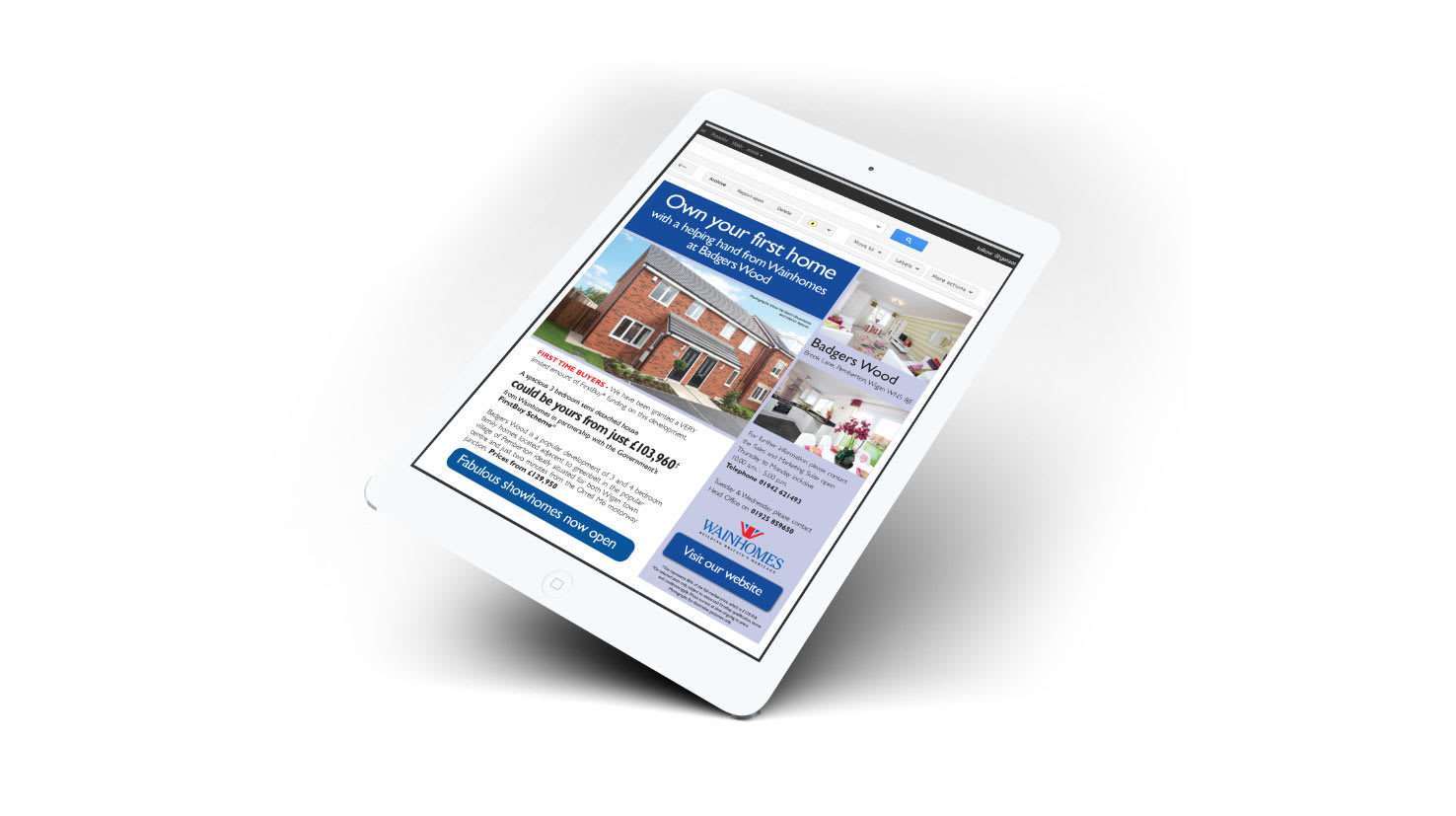 Promotional Items
Wainhomes North West are official sponsors of OnSide's annual Golf Day in aid of OnSide Youth Zones.
In preparation for the grand event, Heckford, with a team of experienced buyers and event managers, were entrusted with supplying all Wainhomes promotional items; including flags, banners, popups, staff uniforms and gift bags.
LET'S WORK TOGETHER…
Get in touch to discuss your next project