Lancashire County Council Museum Service

Sustainable Exhibition solutions
Project Overview
We were presented with an exciting challenge by the Lancashire County Council's (LCC) Museums Service. They approached us with a unique project, seeking our expertise in creating a distinctive exhibition within the historic Lancashire Archives building, located on Bow Lane, Preston. Our mission was clear: to devise a one-of-a-kind exhibition that would captivate visitors within a small floor space footprint.
The exhibition, Shaping the Future: Lancashire Women's Lives, 1950-1980 looks at Lancashire women at work, in politics and civic society, in entertainment and recreation, home lives and fashion. It also looks at how women were instrumental in shaping a changing society after the Second World War.
Our Solution
Our journey began by exploring innovative approaches to bring this vision to life. The foremost concern was to maximise the display space within the somewhat limited confines of the Lancashire Archives building.
One of the primary challenges was determining how to efficiently present a large number of panels within the given space. Additionally, while maintaining an unobtrusive, gallery-style aesthetic. Our creative team delved into meticulous planning, brainstorming, and meticulous research to uncover the perfect solution.
To achieve this, we meticulously assessed various materials, innovative design techniques, and installation methods. Our objective was to develop a cost-effective solution that would enhance the visitor experience. It was imperative that the panels were mounted in a way that appeared seamless and devoid of any visible fixings. Thus, creating a truly immersive and gallery-style environment.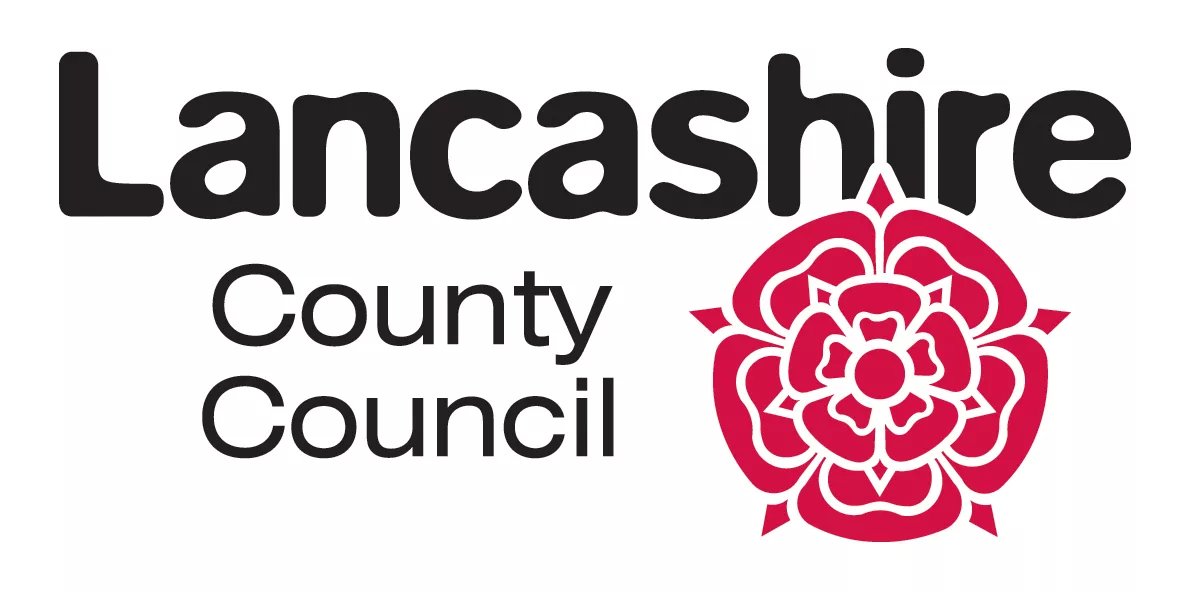 Commitment to Sustainability
As part of our commitment to delivering innovative and sustainable exhibition solutions, we recommended the incorporation of Dispa boards. Dispa boards proved to be an ideal choice due to their unique properties. These lightweight display substrates feature an exceptionally smooth surface. This not only lends a premium quality to the display but also allows for easy attachment to the gallery panels using Velcro fasteners. This versatility in mounting not only streamlined the installation process but also ensured that the panels remained securely in place without any visible fixings.
What makes Dispa boards even more remarkable is their commitment to environmental sustainability. These boards are fully recyclable, aligning seamlessly with the environmentally conscious goals of Lancashire County Council. By choosing Dispa boards, we not only achieved our objectives of creating a cost-effective and visually appealing display but also contributed to LCC's vision of an eco-friendly solution.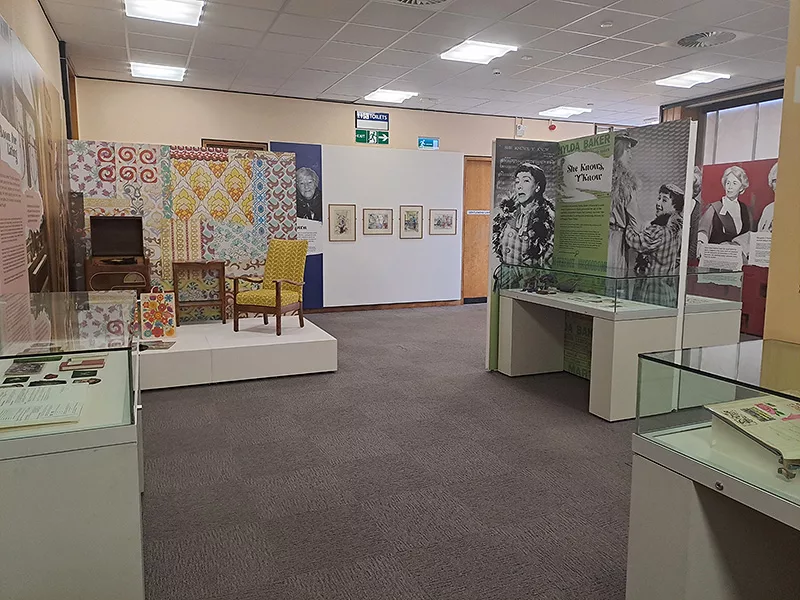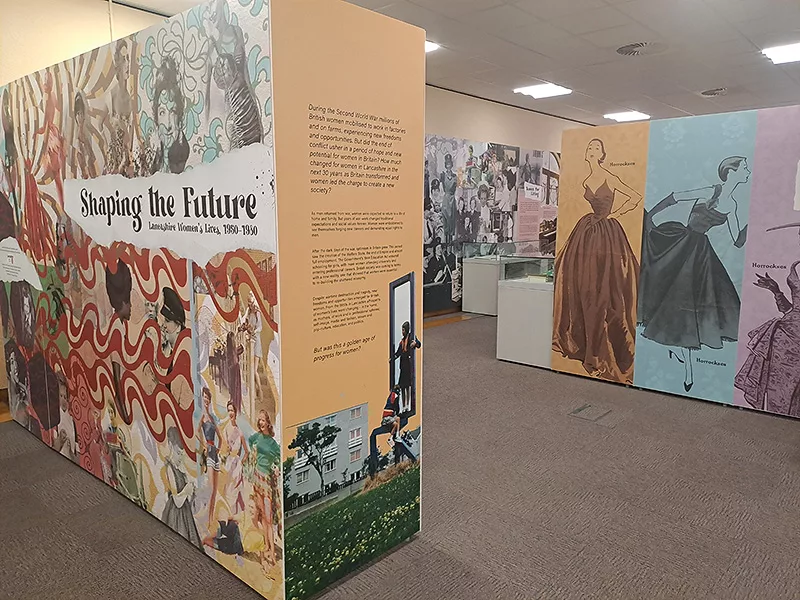 Preserving History
Furthermore, we recognised the need to protect the valuable historical artefacts on display within the Lancashire Archives building. To address this concern, we produced window graphics using a high-quality, grey-backed vinyl material. This vinyl was carefully selected for its ability to block out a significant amount of harmful ultraviolet (UV) rays. Shielding the displayed textiles and costumes from excessive UV exposure was paramount in preserving their condition and extending their longevity. This added layer of protection enhances the durability of the exhibited items. Also, this also demonstrated our commitment to the responsible and respectful curation of historical pieces.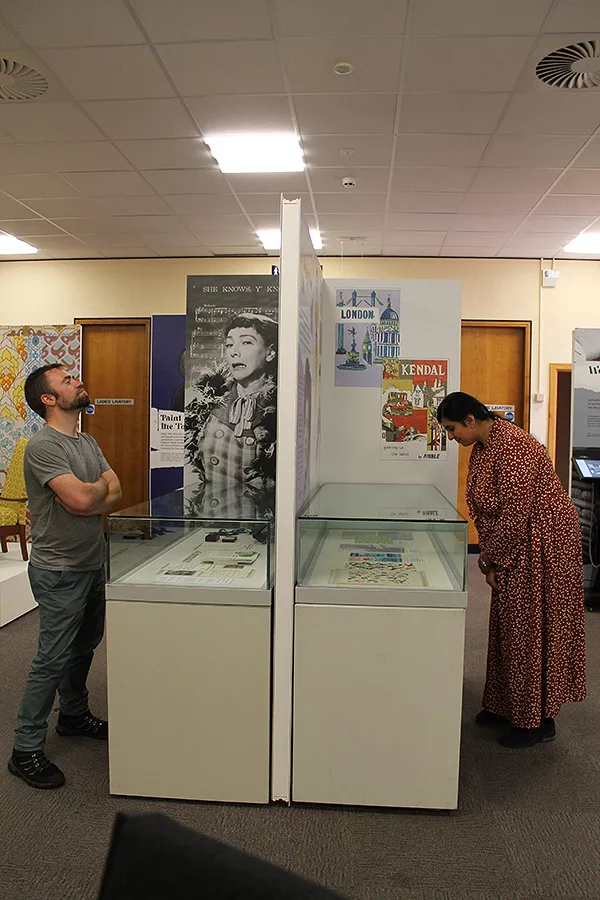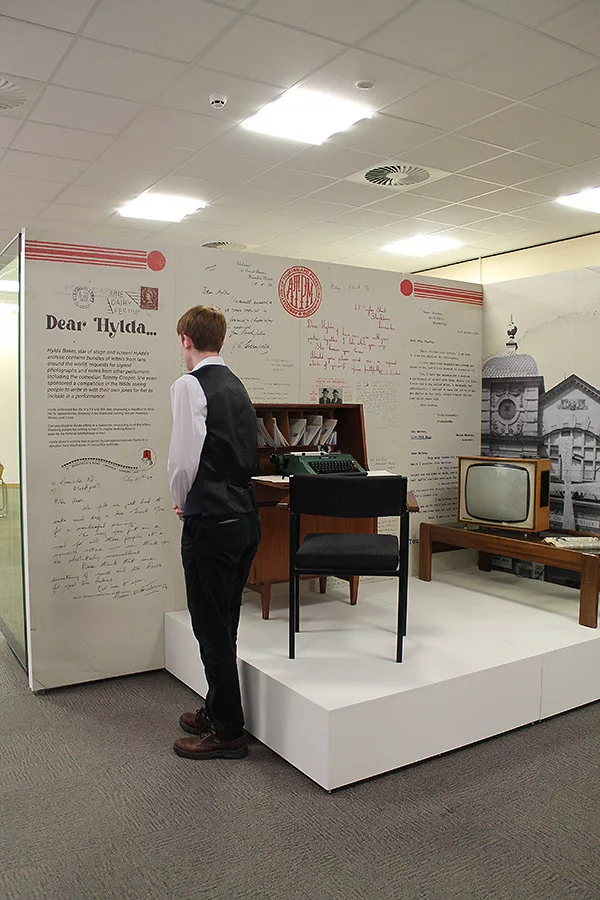 The Result
Through our innovative approach and unwavering commitment to excellence, we successfully met and exceeded these challenges. The end result was an exceptional exhibition that showcased the exhibition's content effectively.
In summary, our choice of materials, including Dispa boards and UV-blocking window graphics, exemplified Heckford's dedication to delivering both visually captivating and environmentally conscious exhibition solutions. This project showcases our ability to seamlessly merge innovative design with sustainable practices, ensuring the success of the exhibition while preserving the historical treasures housed in the Lancashire Archives building.