After months in the works, we are so excited to announce the launch of our brand-new website. Our team have developed the new site to accurately reflect the work our expert team produce and better represent who Heckford are.
Our old website stood the test of time well but was in need of a substantial update. Going forward we needed a more scalable solution that would grown with the company's needs across our services. So with that in mind we aimed to communicate our expertise through simple messaging and place our client work front and centre.
We wanted a website that made it easier for stakeholders to update the website with new content. This could be a case study, an engaging blog post or a photo gallery.
Our solution started with a striking new colour palette and bold typography that can be adapted across media types and marketing with impact. Its use in the new website is subtle but helps create a clean and minimal base for the content to shine through.
Especially with the work page we aimed to create case studies that go into greater detail about the project and what particular services we delivered. It was vital to Heckford that we demonstrate how offering a multi-service approach to clients helps deliver a connected product.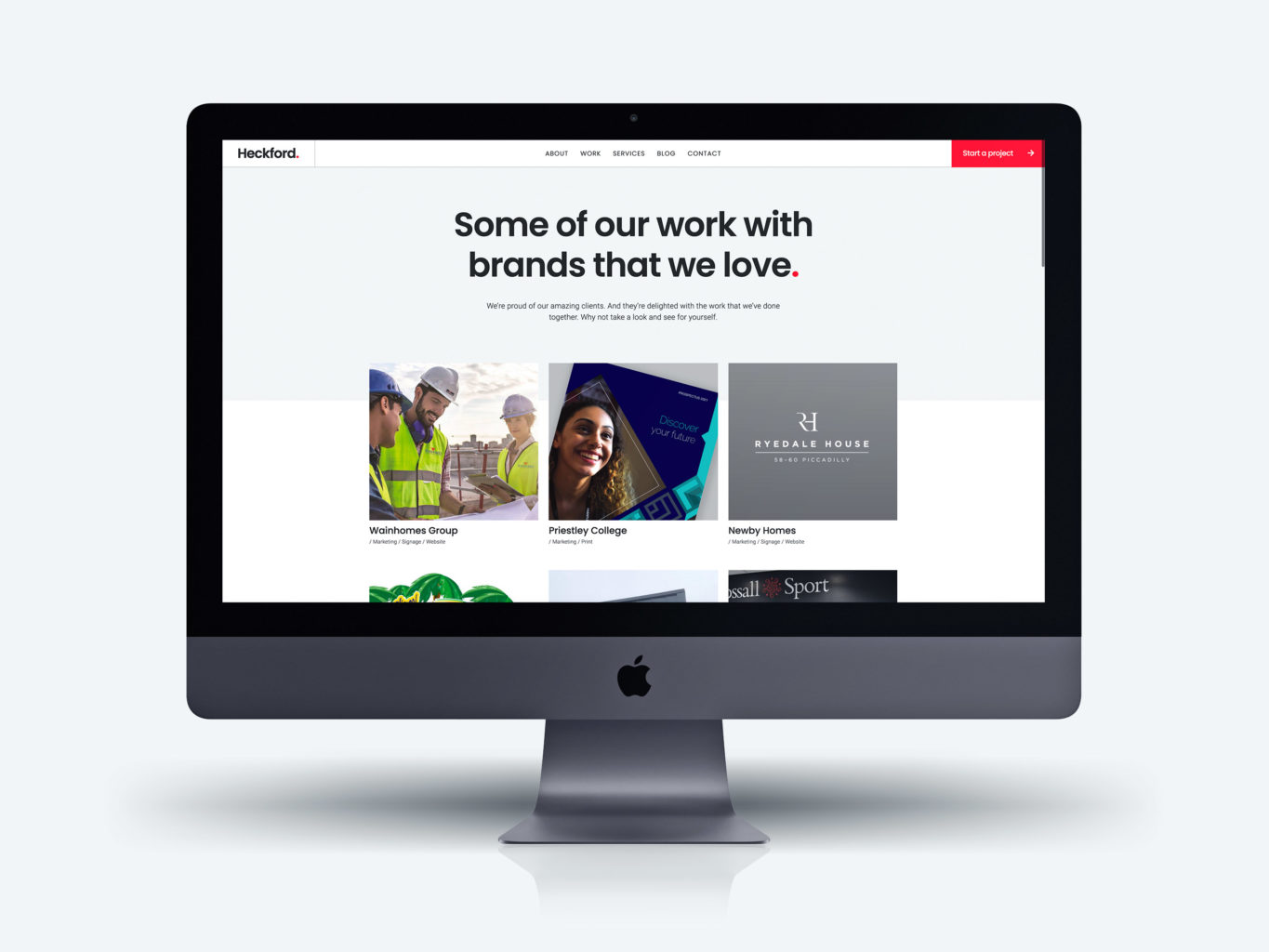 Mobile device friendly
Another important feature of the new website was how well it worked on other devices especially on a mobile viewport. We wanted to strike a balance of ease of use on the go while retaining the striking look of the desktop version.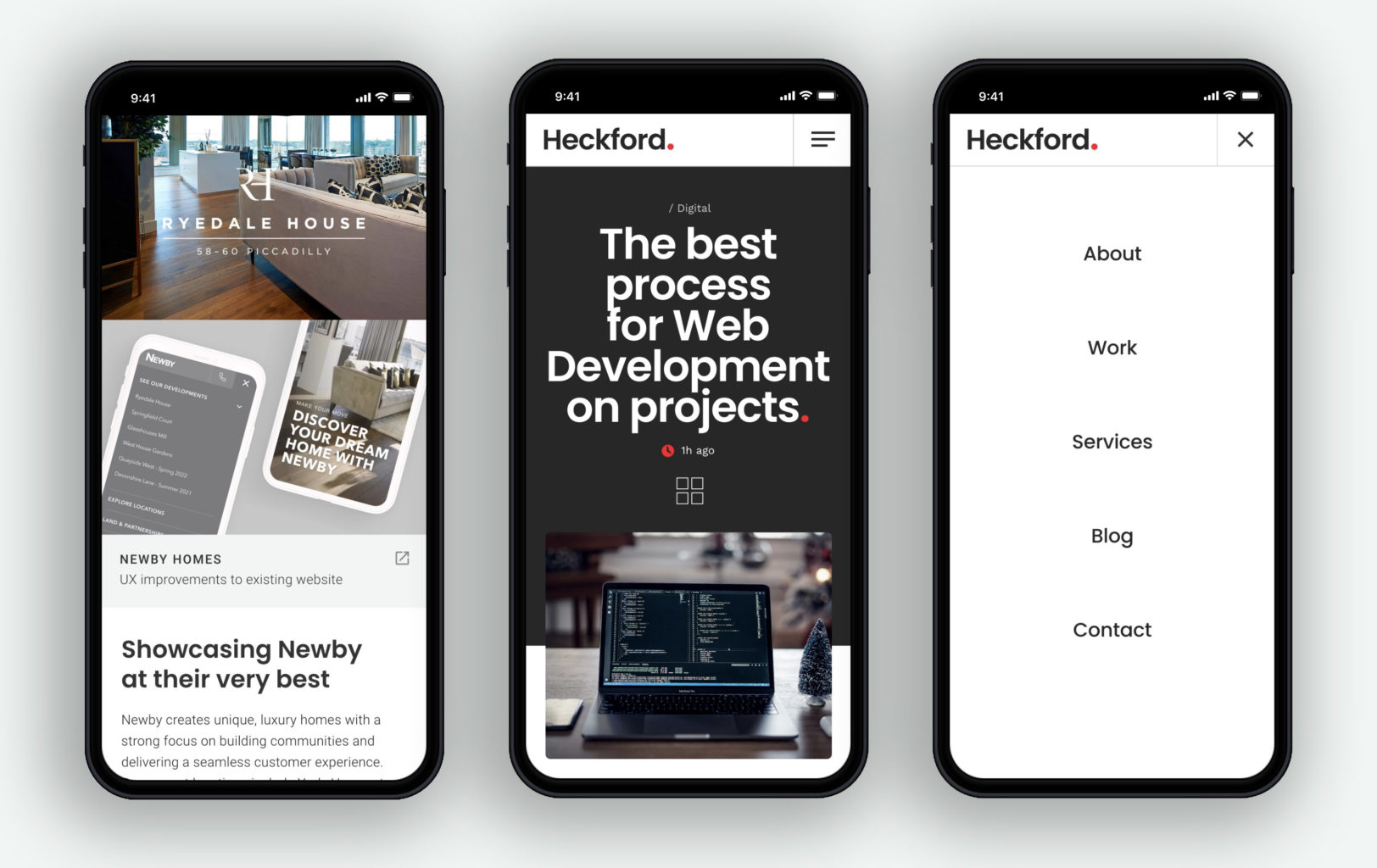 Various content galleries
Throughout the website we have introduced different ways for our content to be viewed. From full screen videos to mini-sliders, image mosaics and interactive image links. And on small devices these elements make good use of swipe gestures to browse the content.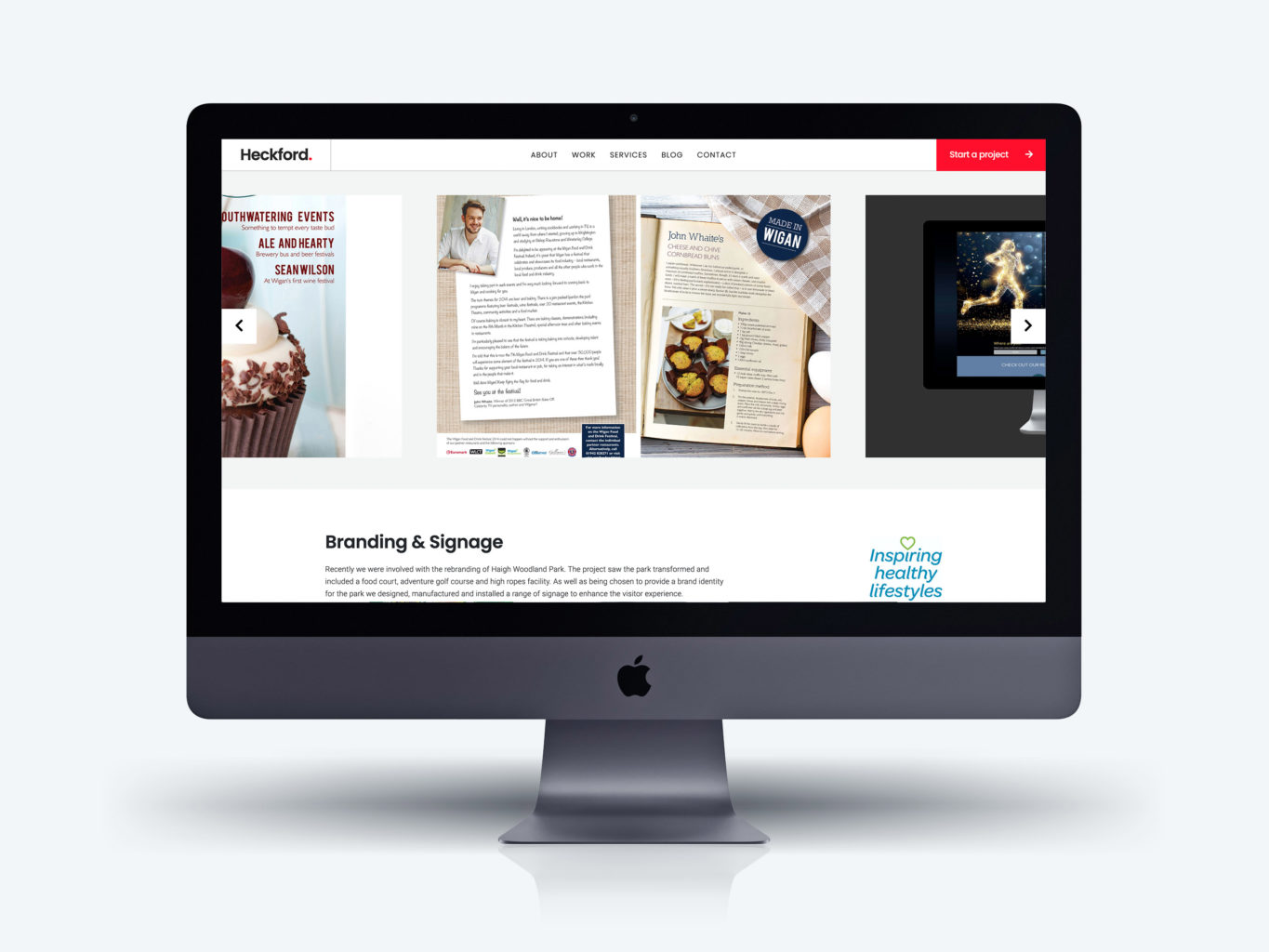 Our team can help your business
It's just the beginning for our new website but we can now look forward to showcasing all our work more effectively for you to enjoy. If you have a new project you'd like help with our multi-discipline team at Heckford could have the perfect solution for you.