LCC Healthy Heroes

Themed School Campaign
Inspiring Healthy Lifestyles
Heckford were approached by Lancashire Healthy Schools Programme to help promote a programme designed to reduce childhood obesity. With a brief to raise awareness of healthy eating and encourage physical exercise our talented creatives designed the Healthy Heroes – a team of super-hero characters who gain their powers through healthy eating and exercise. Using cartoon style illustrations we produced a series of eye-catching and colourful characters that really engaged with its target audience.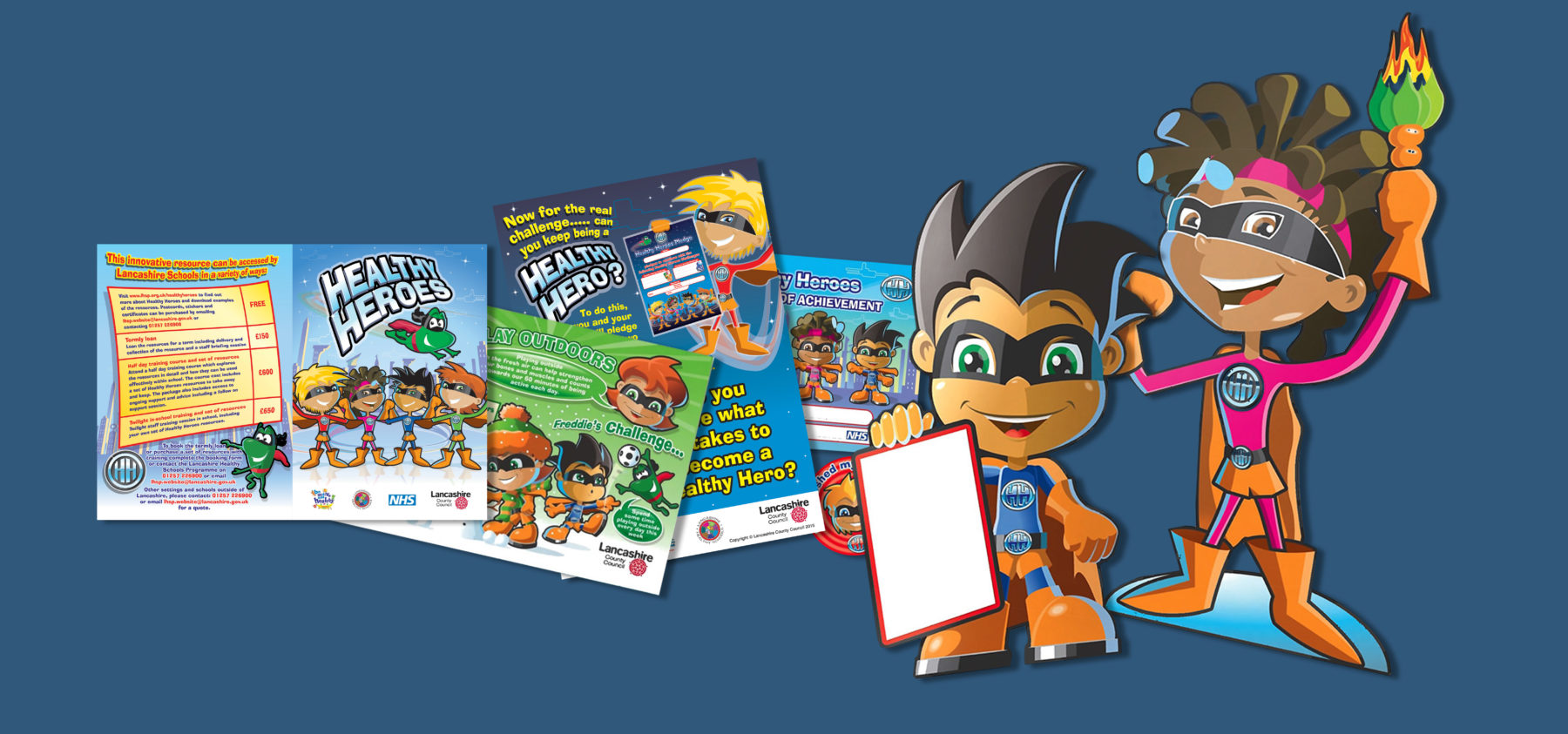 Animations to activity packs
After an initial launch, the project was rolled out across schools in Lancashire and was soon extended to cover early years provisions as well as primary schools. Resources included a launch animation, character cards with collectable stickers, activity packs and large format resources for schools.