Barrow URC School

Lifestyle Photography Shoot and Signage
The Client
Barrow URC School situated near Clitheroe, Lancashire is a popular local primary school catering for ages 4 to 11. We were approached by the school to refresh the existing website photography and creative new branded signage for the school entrance. Heckford's expertise in both areas meant we could offer both services in-house and to a high standard for the client.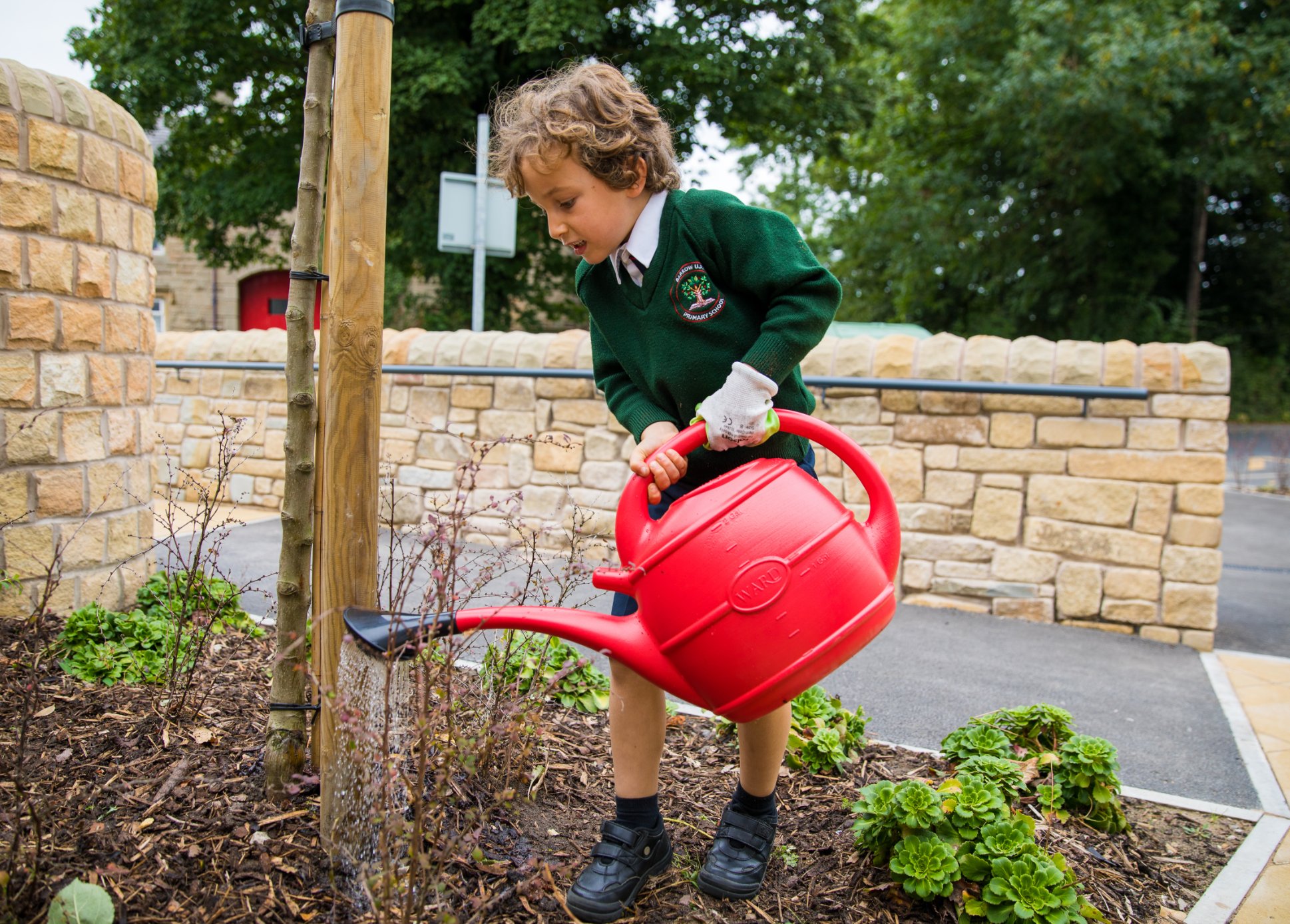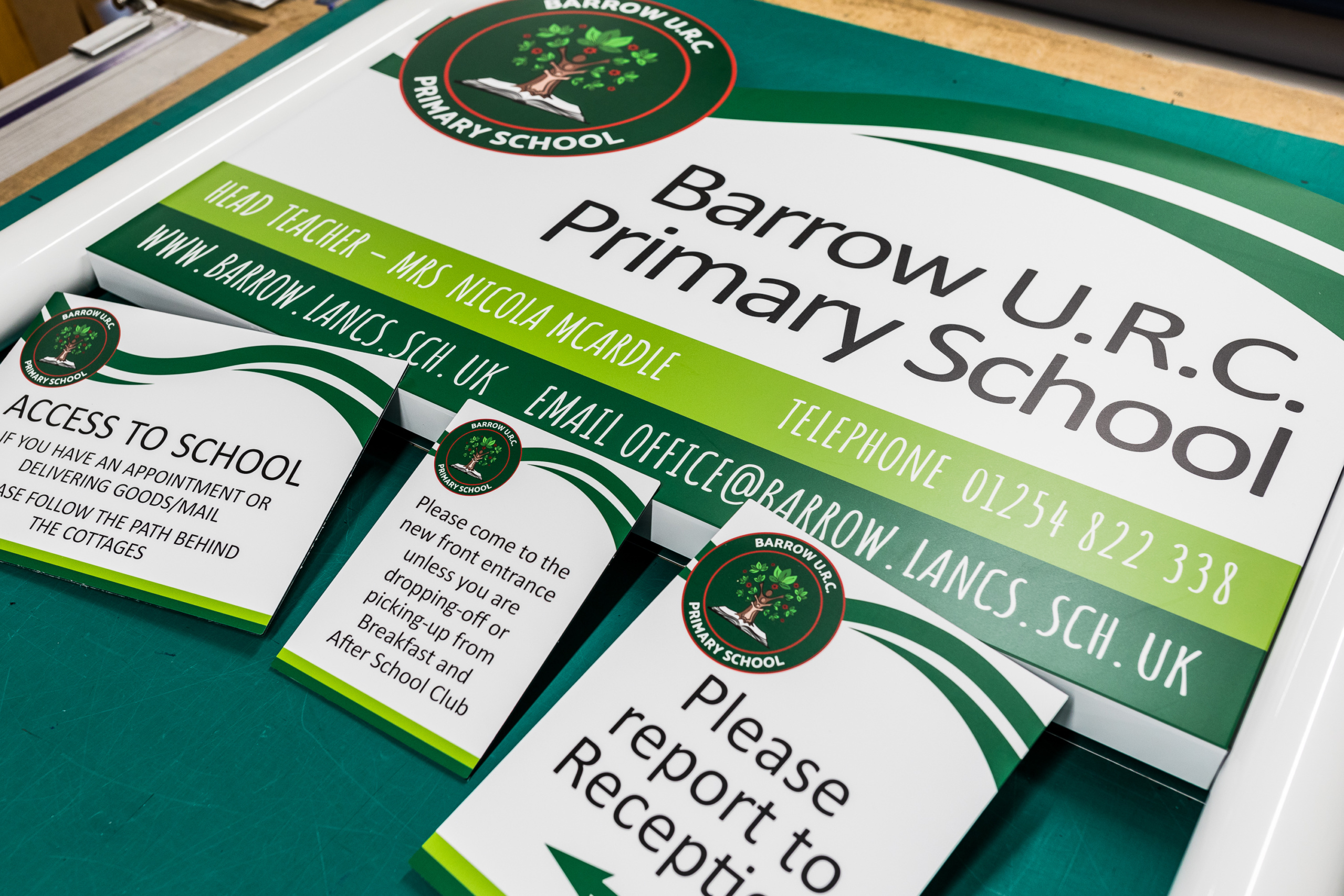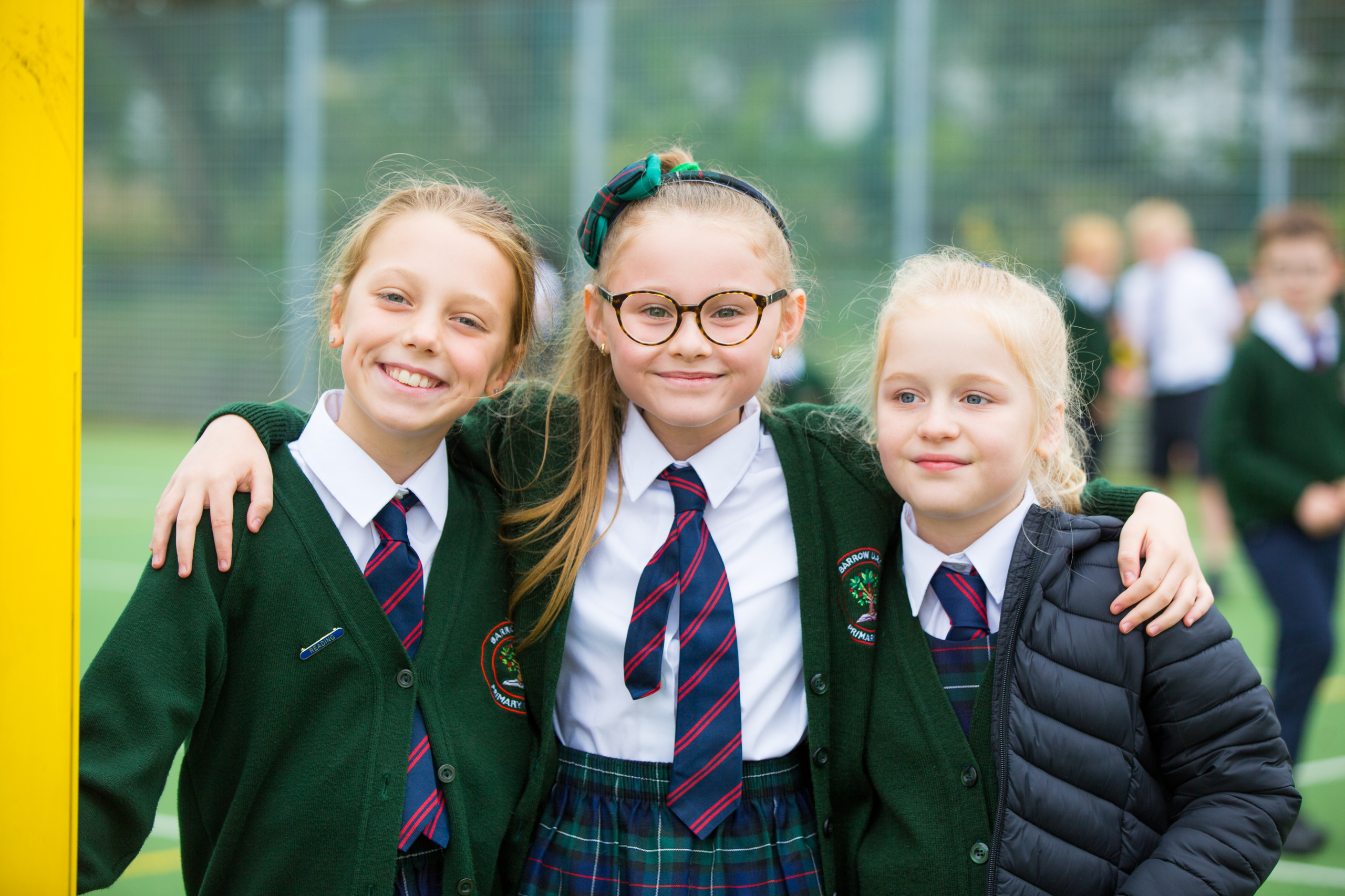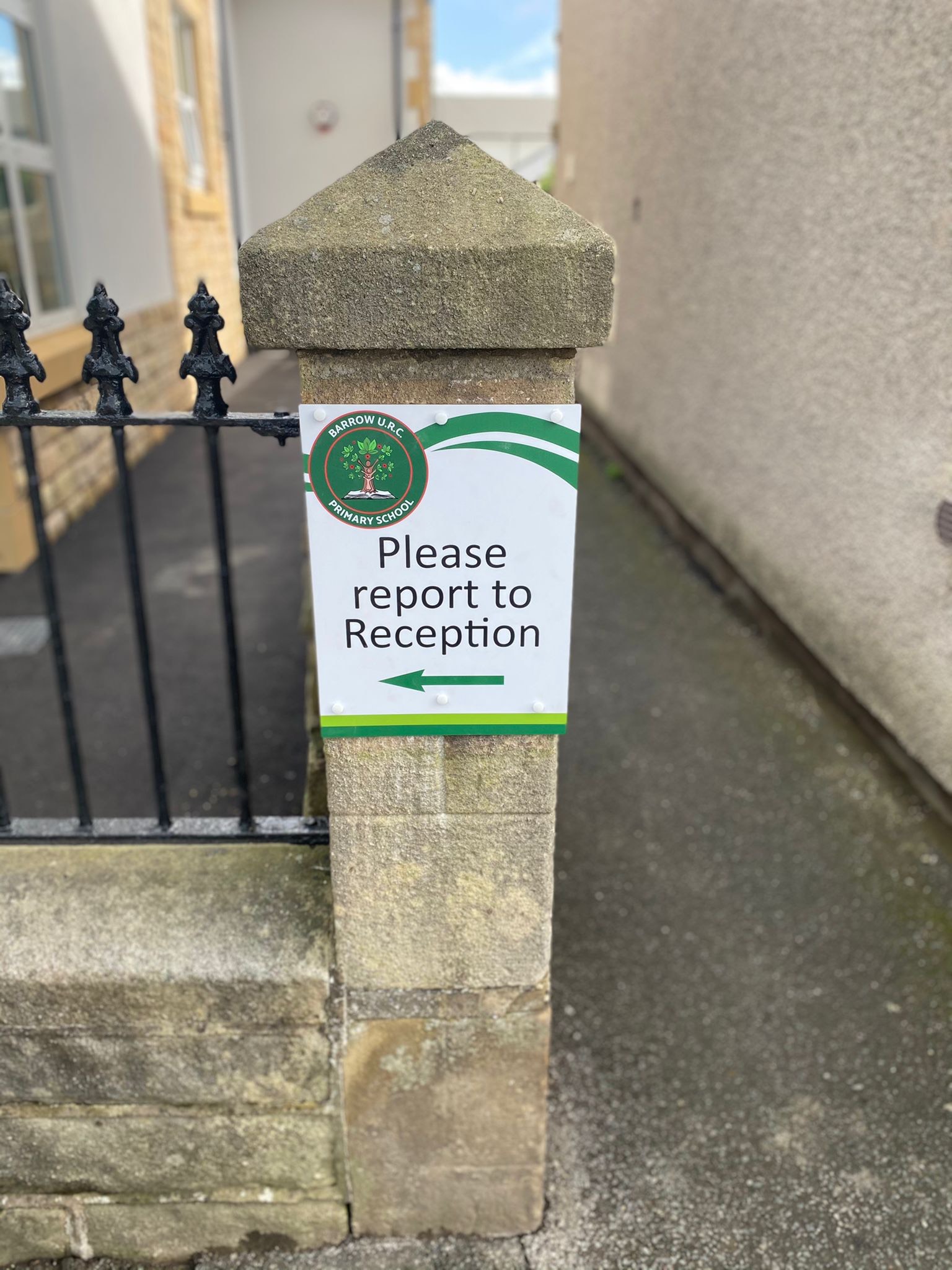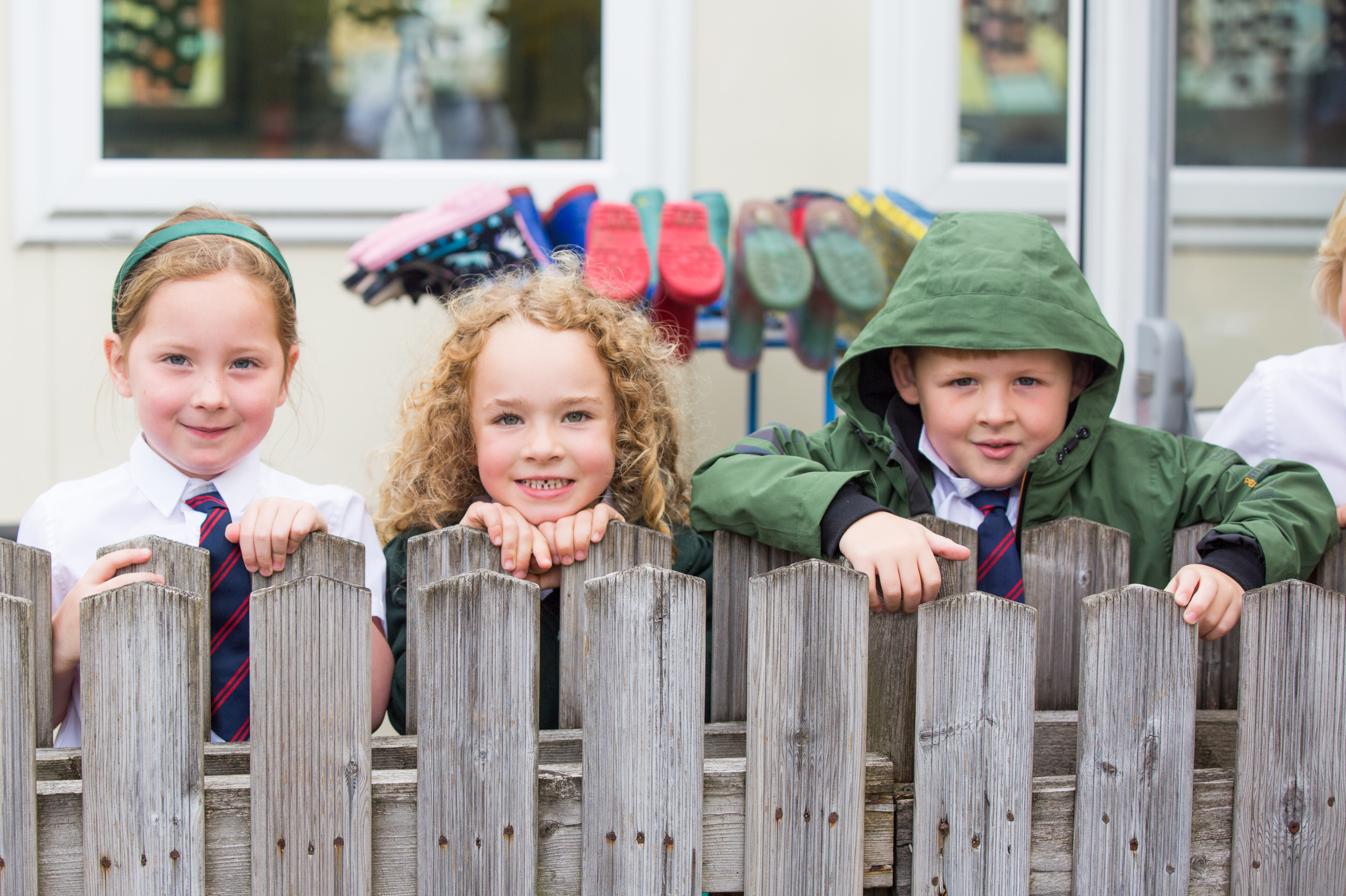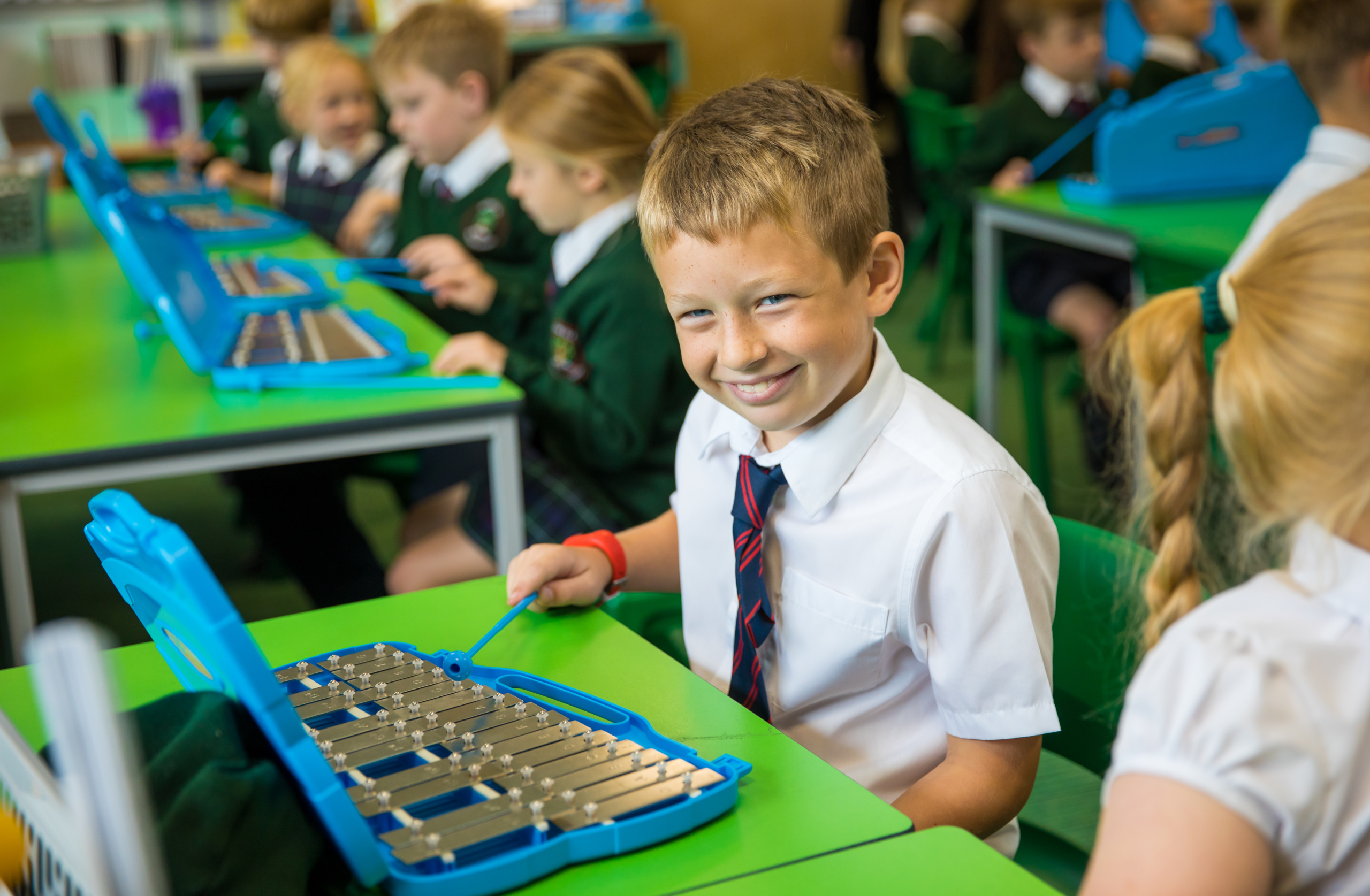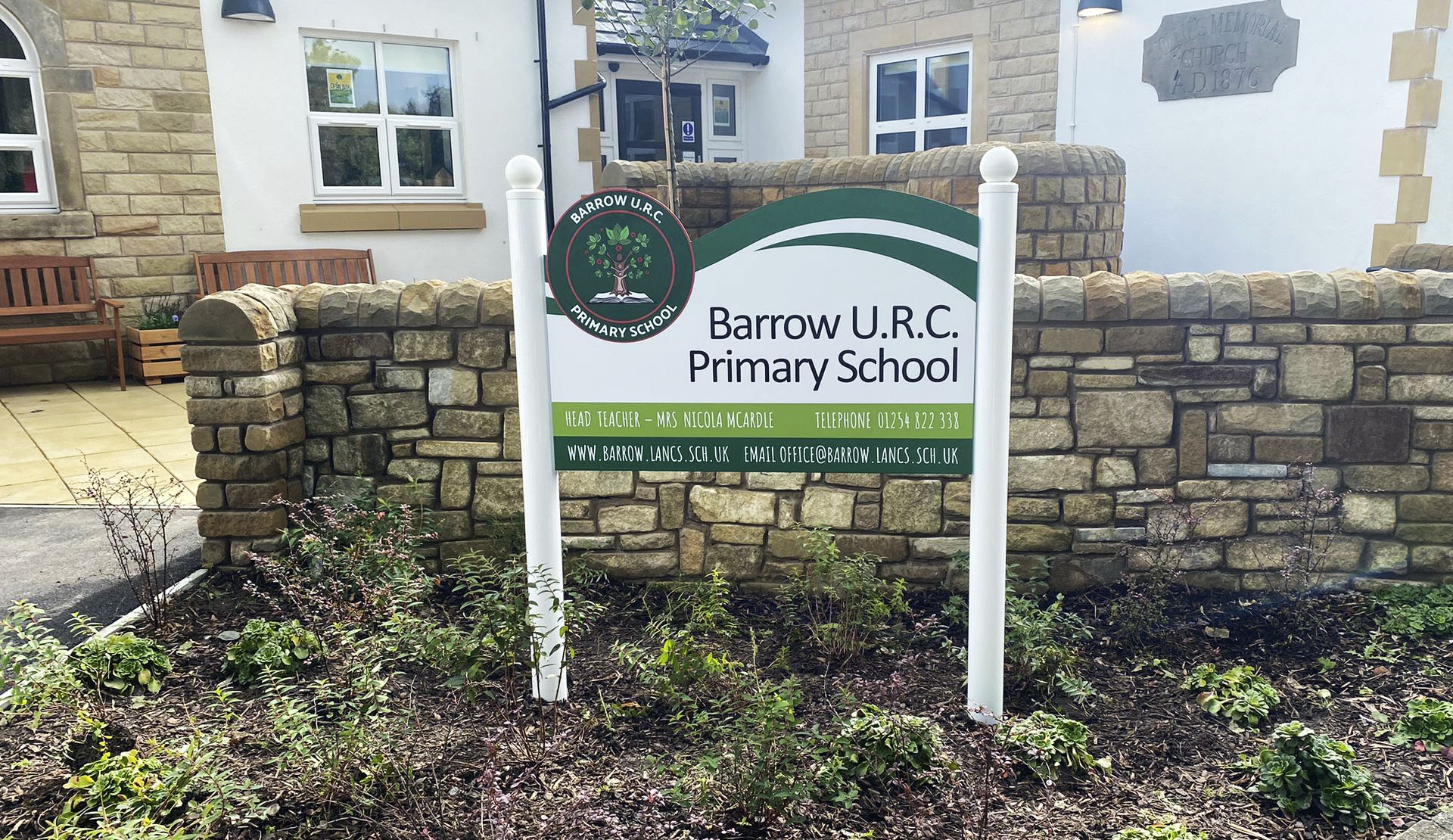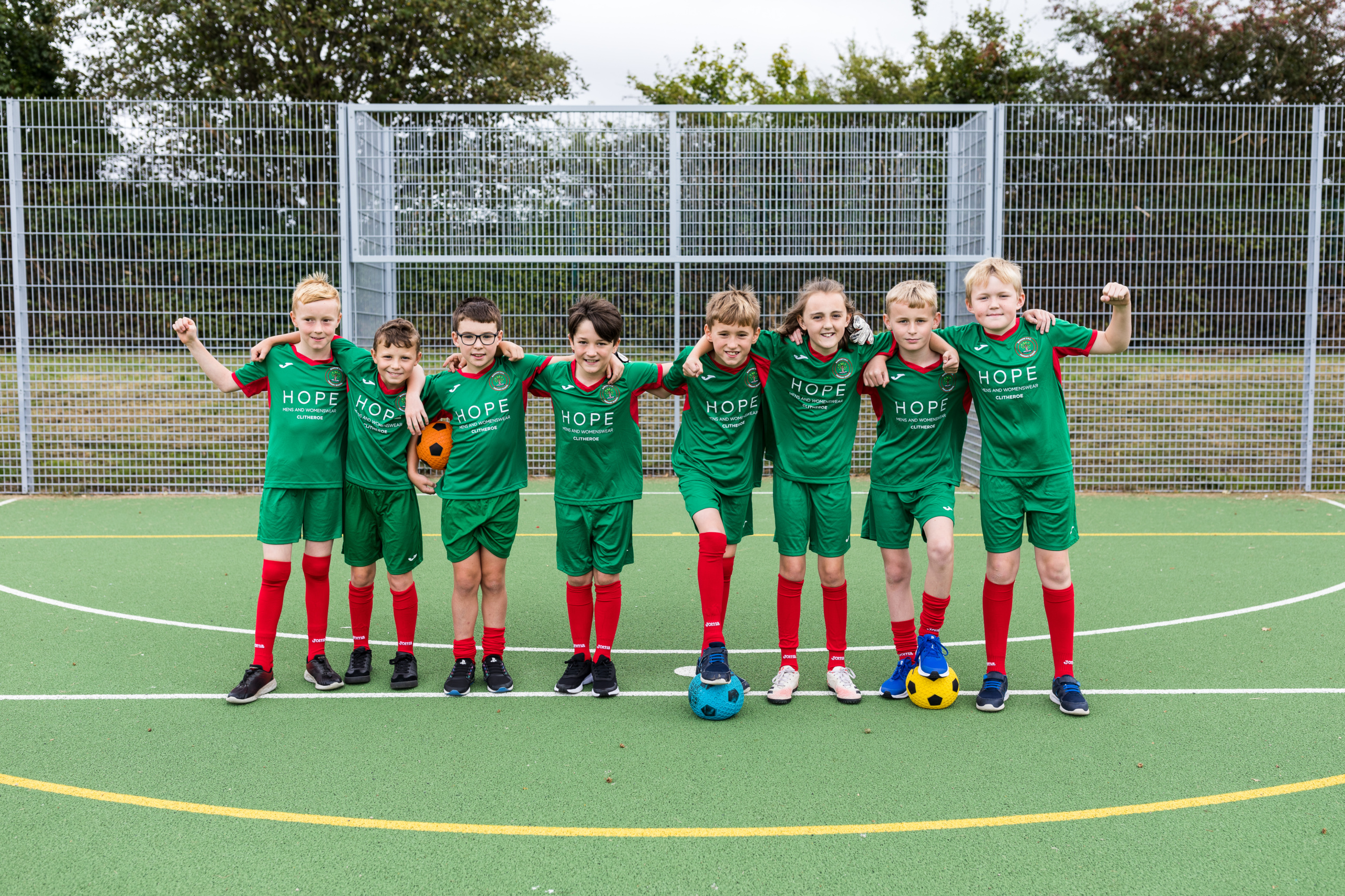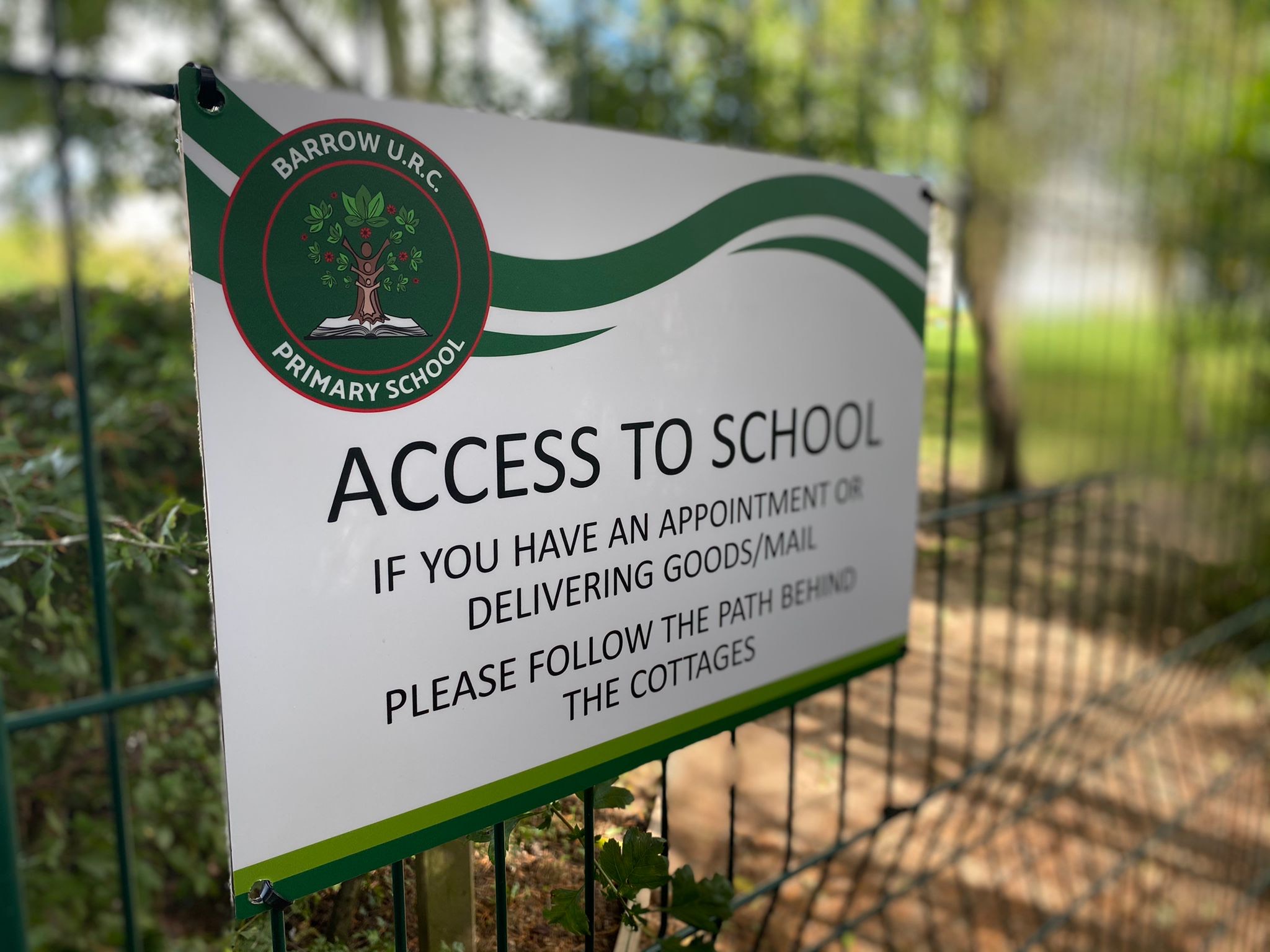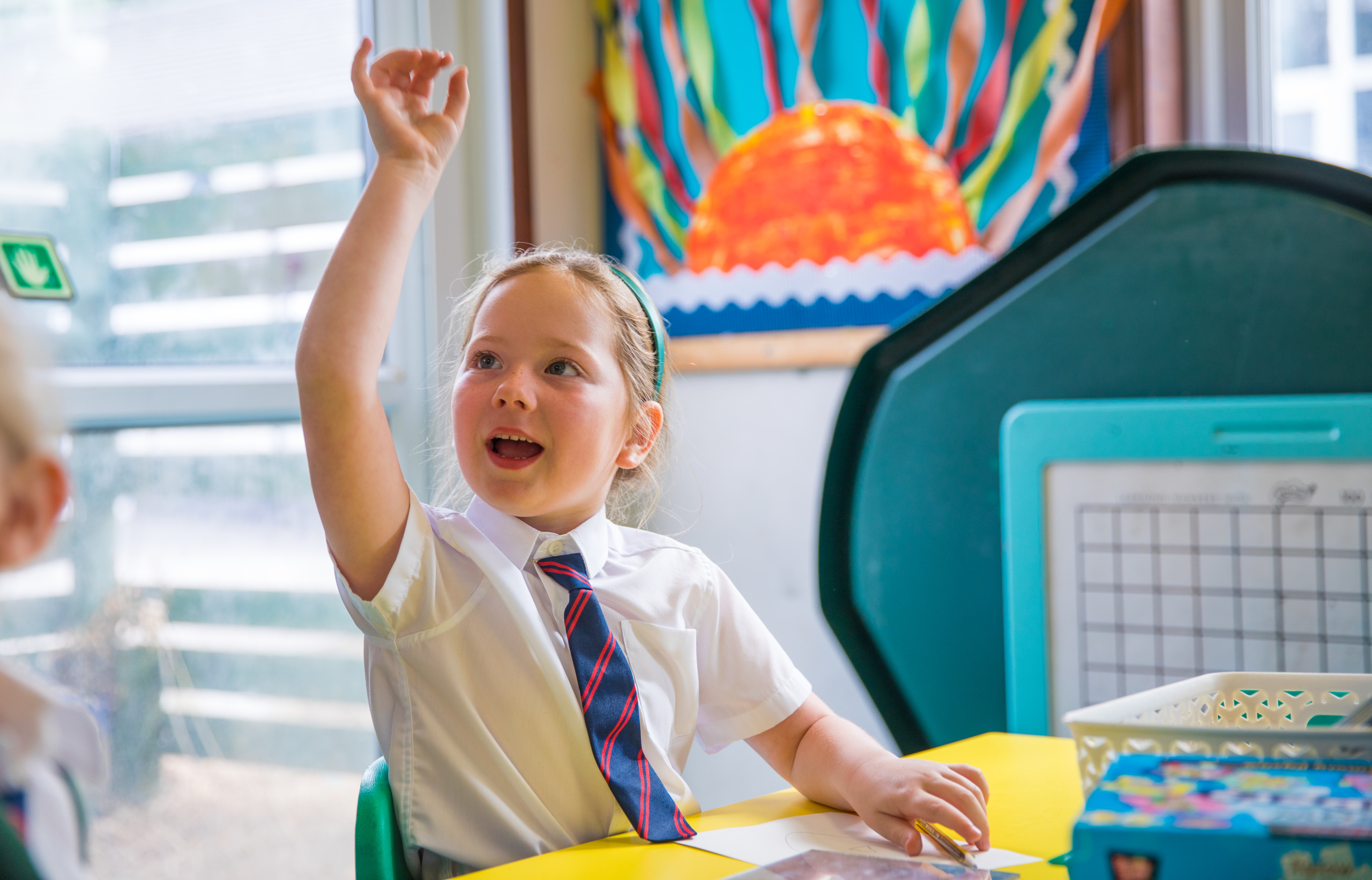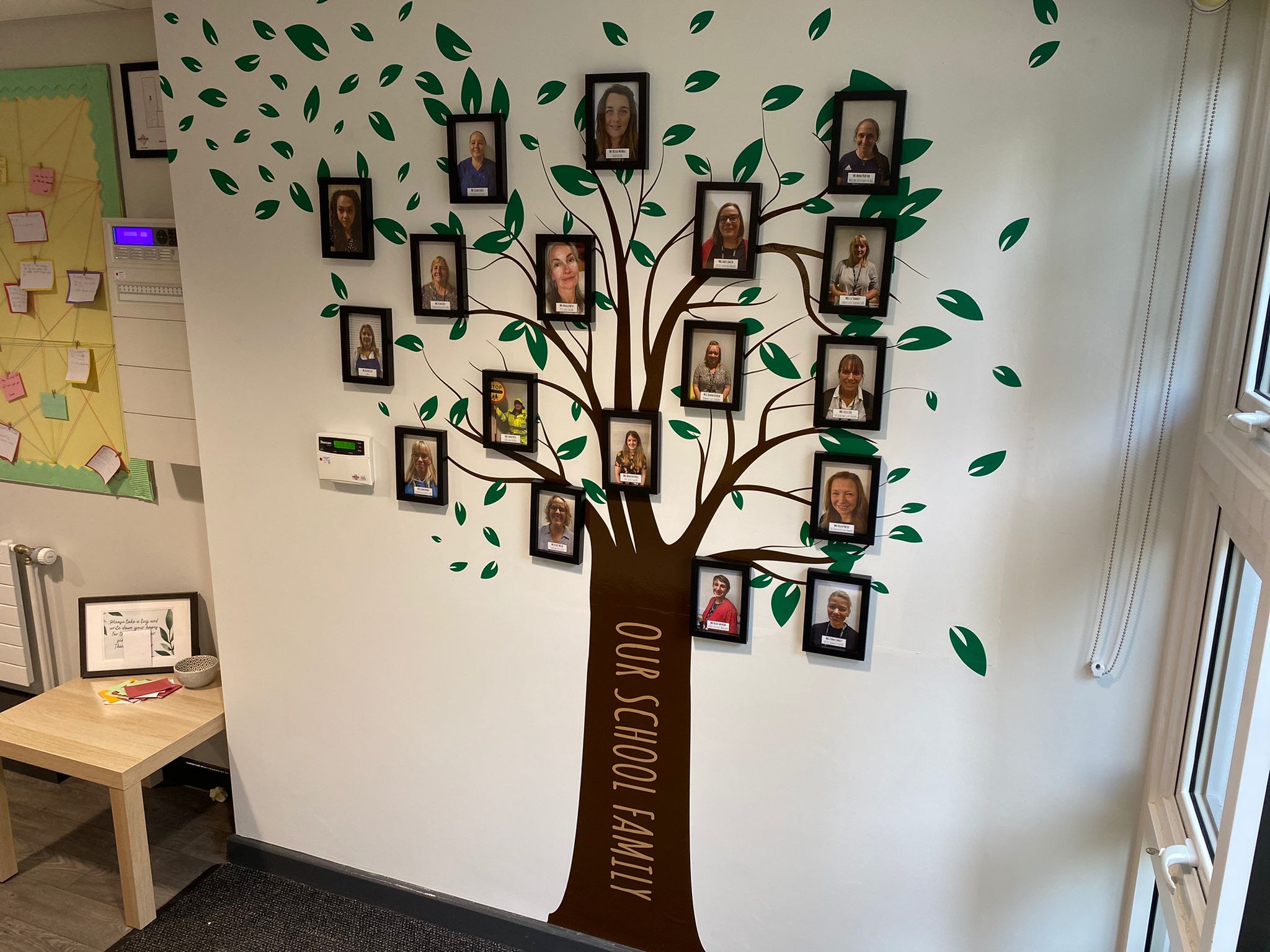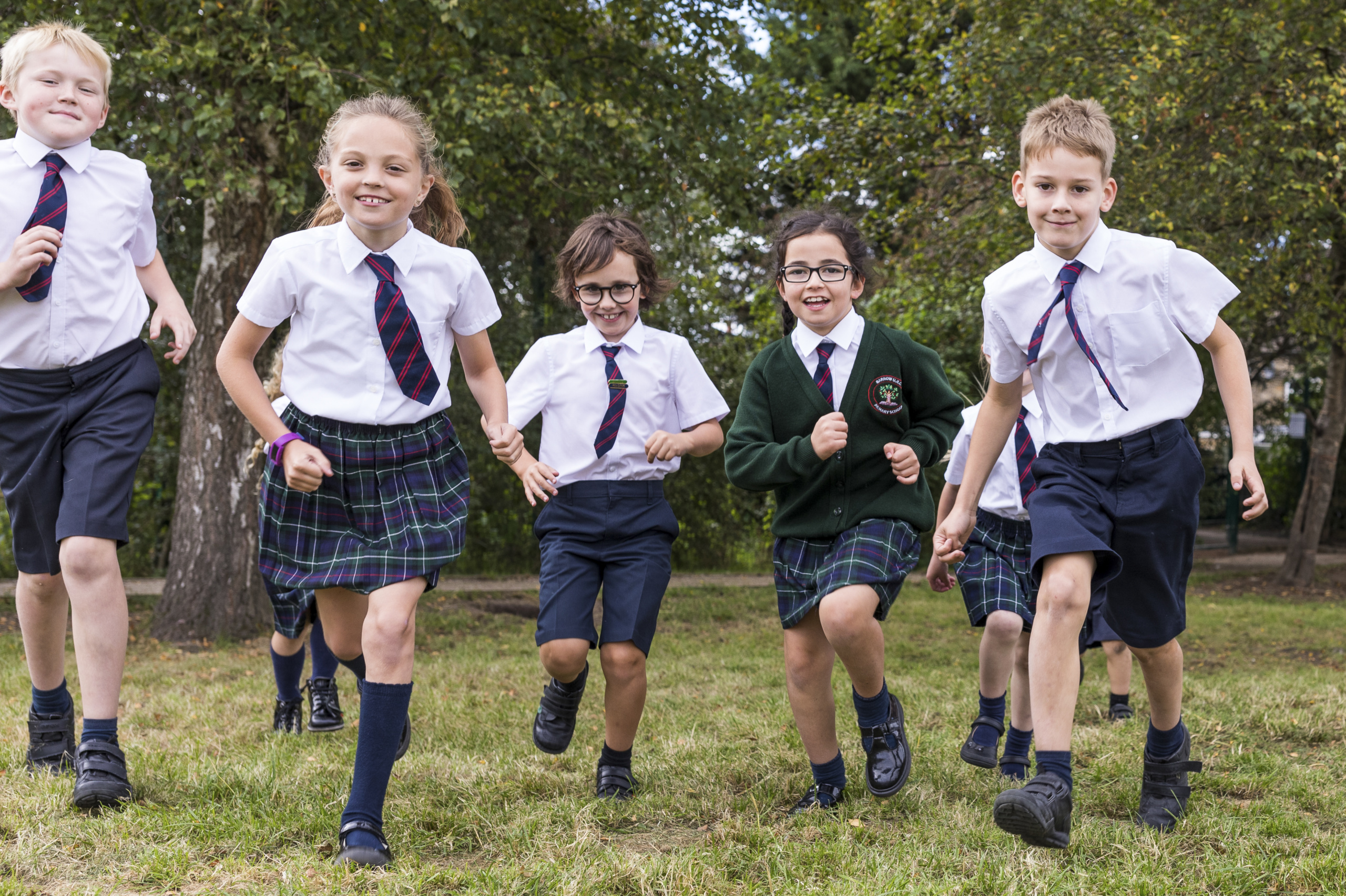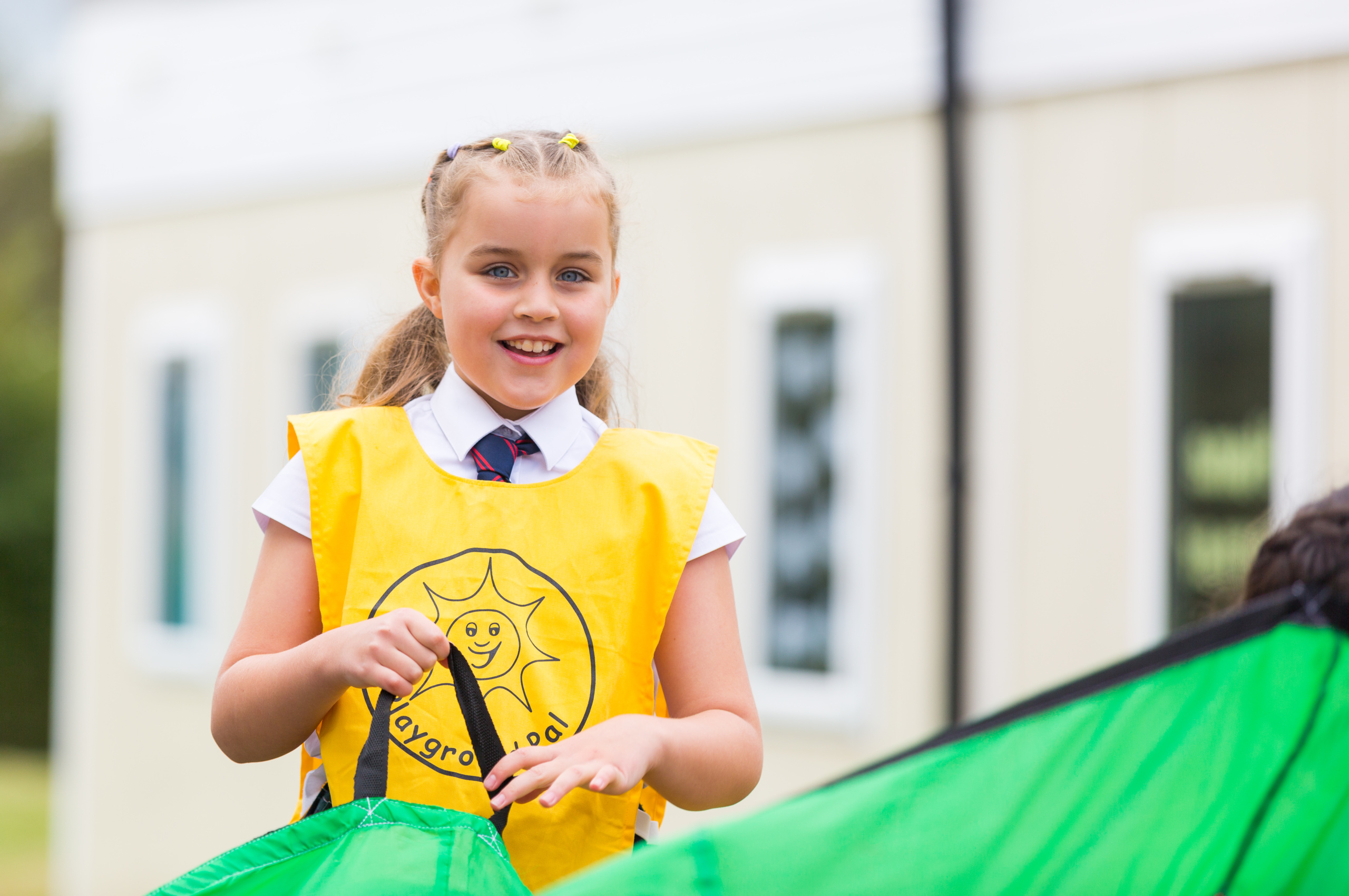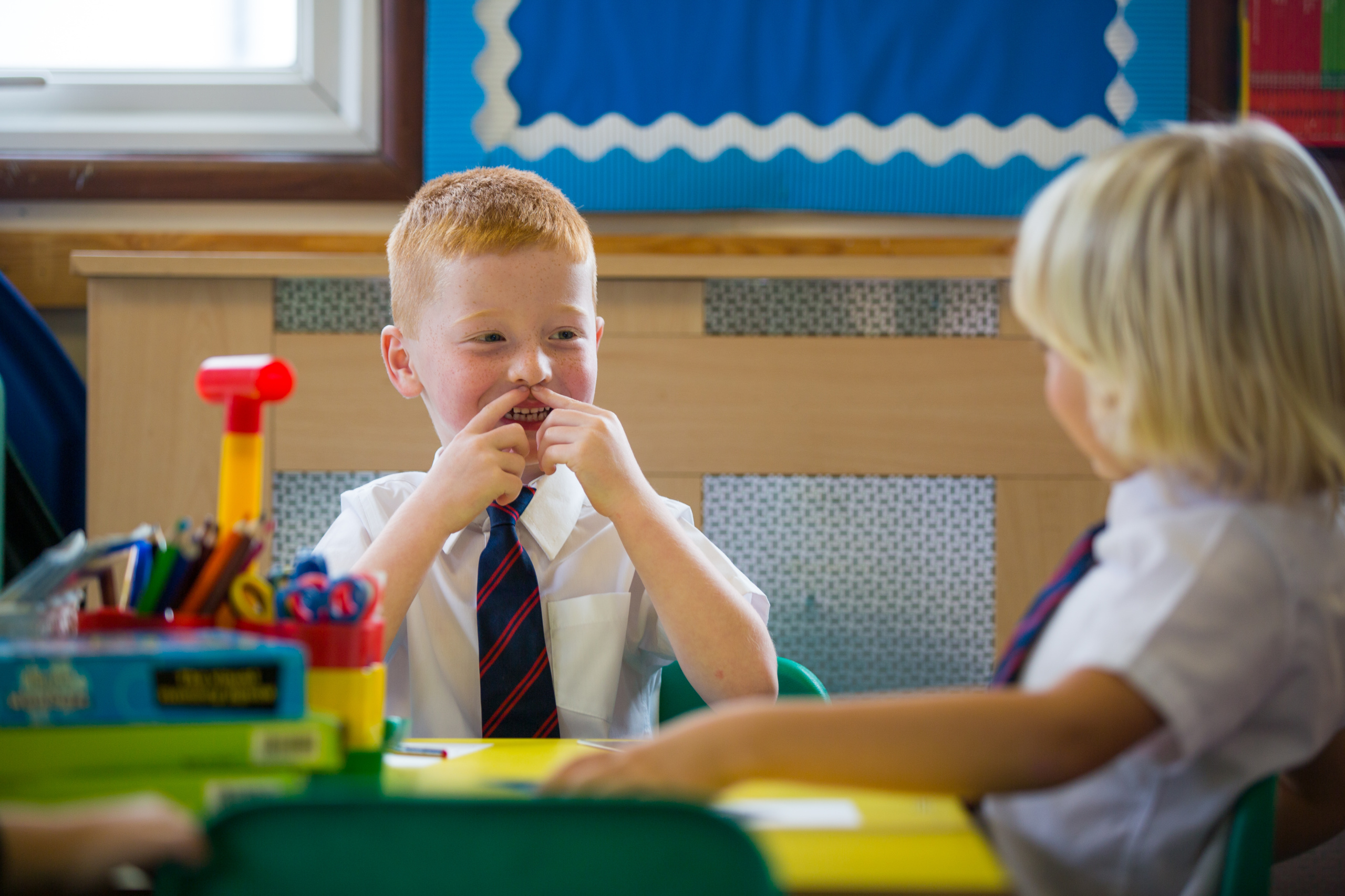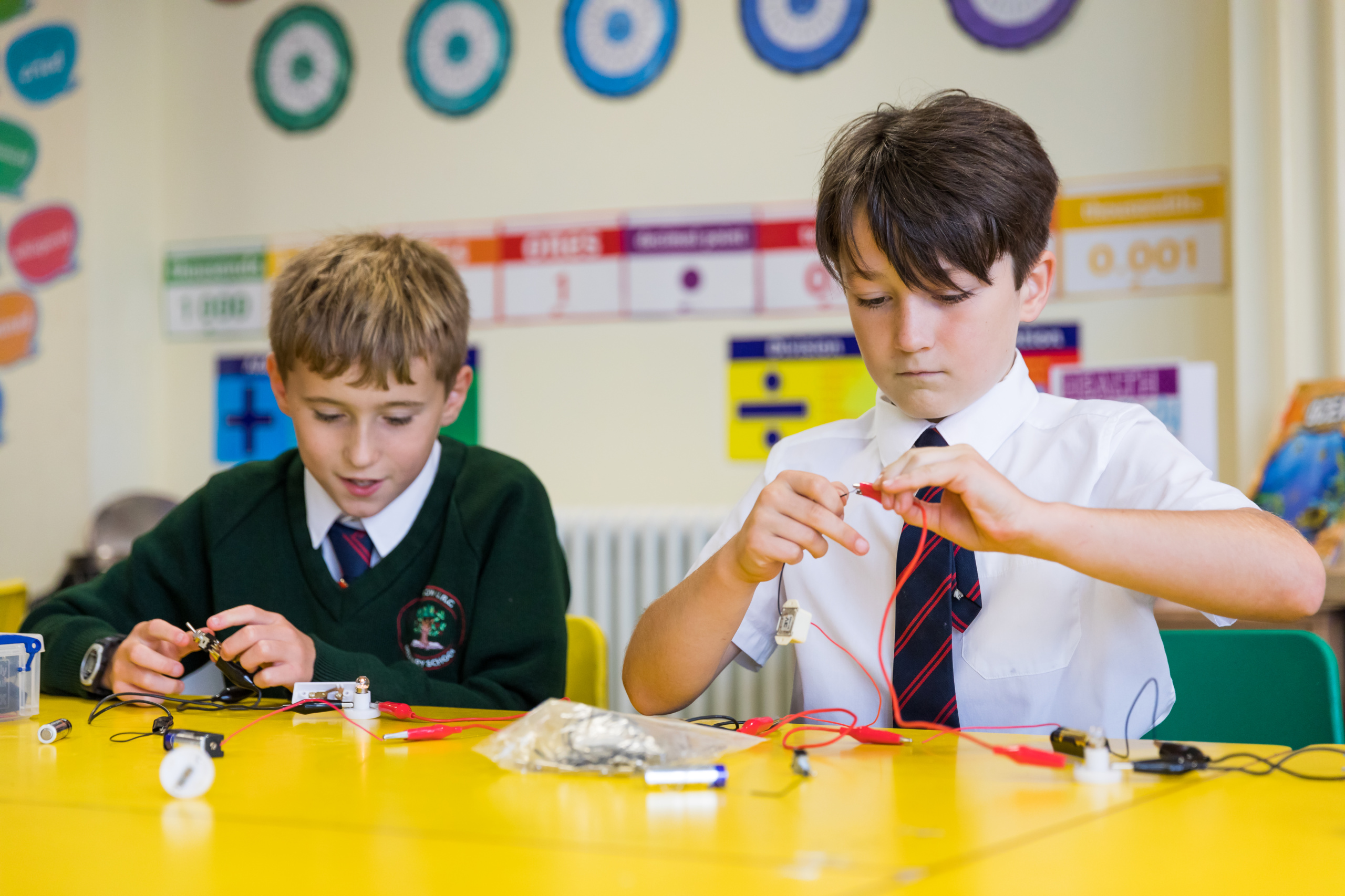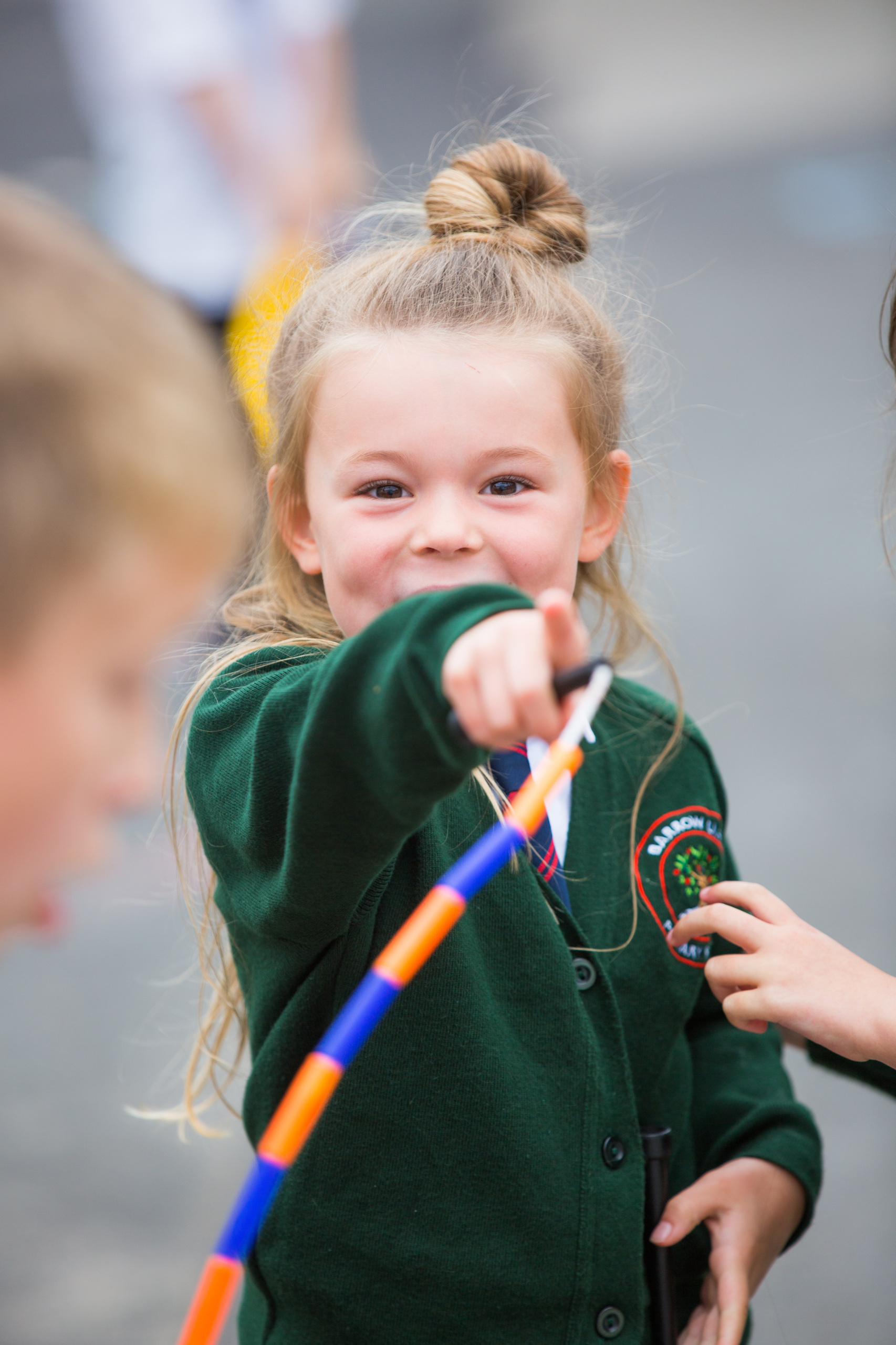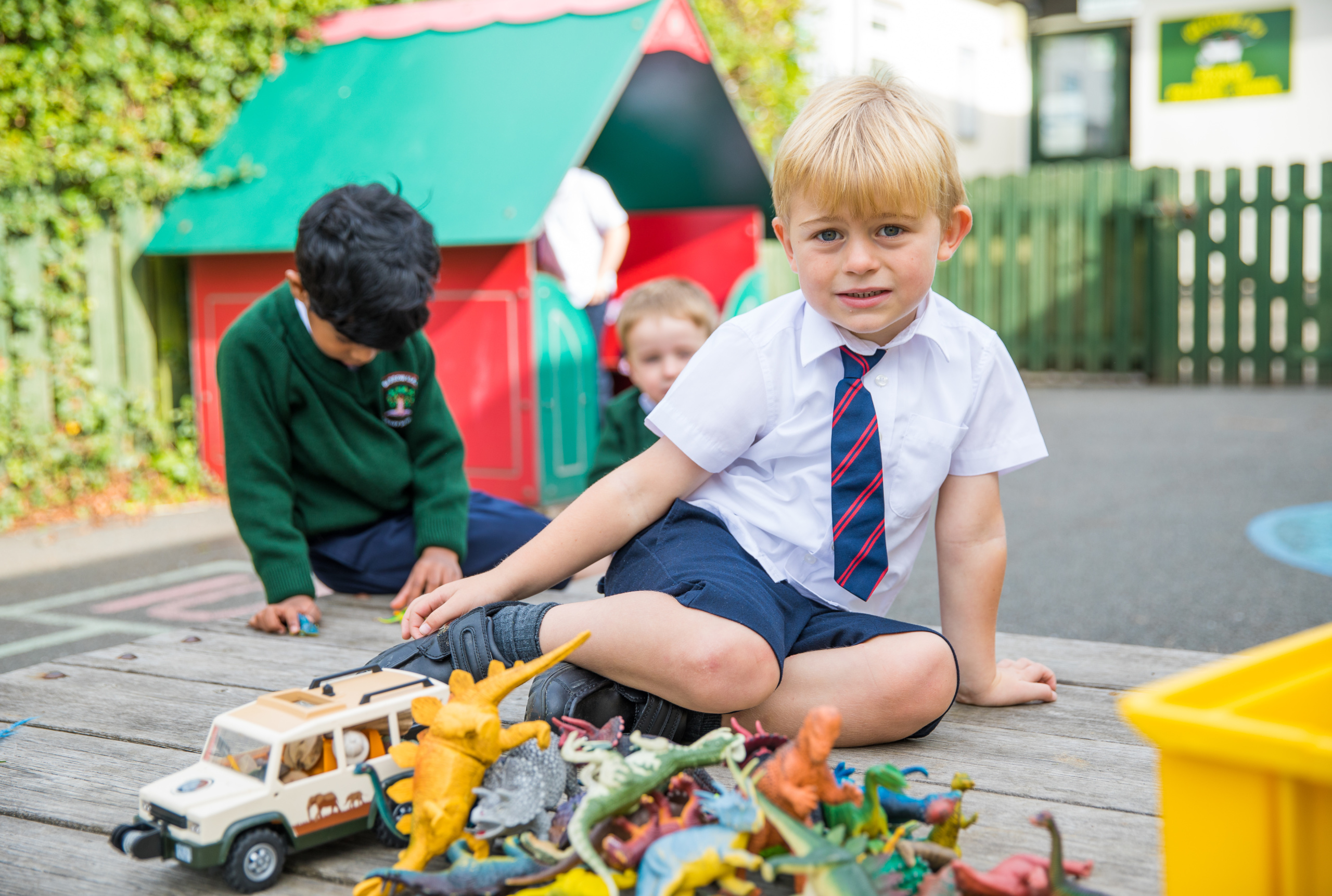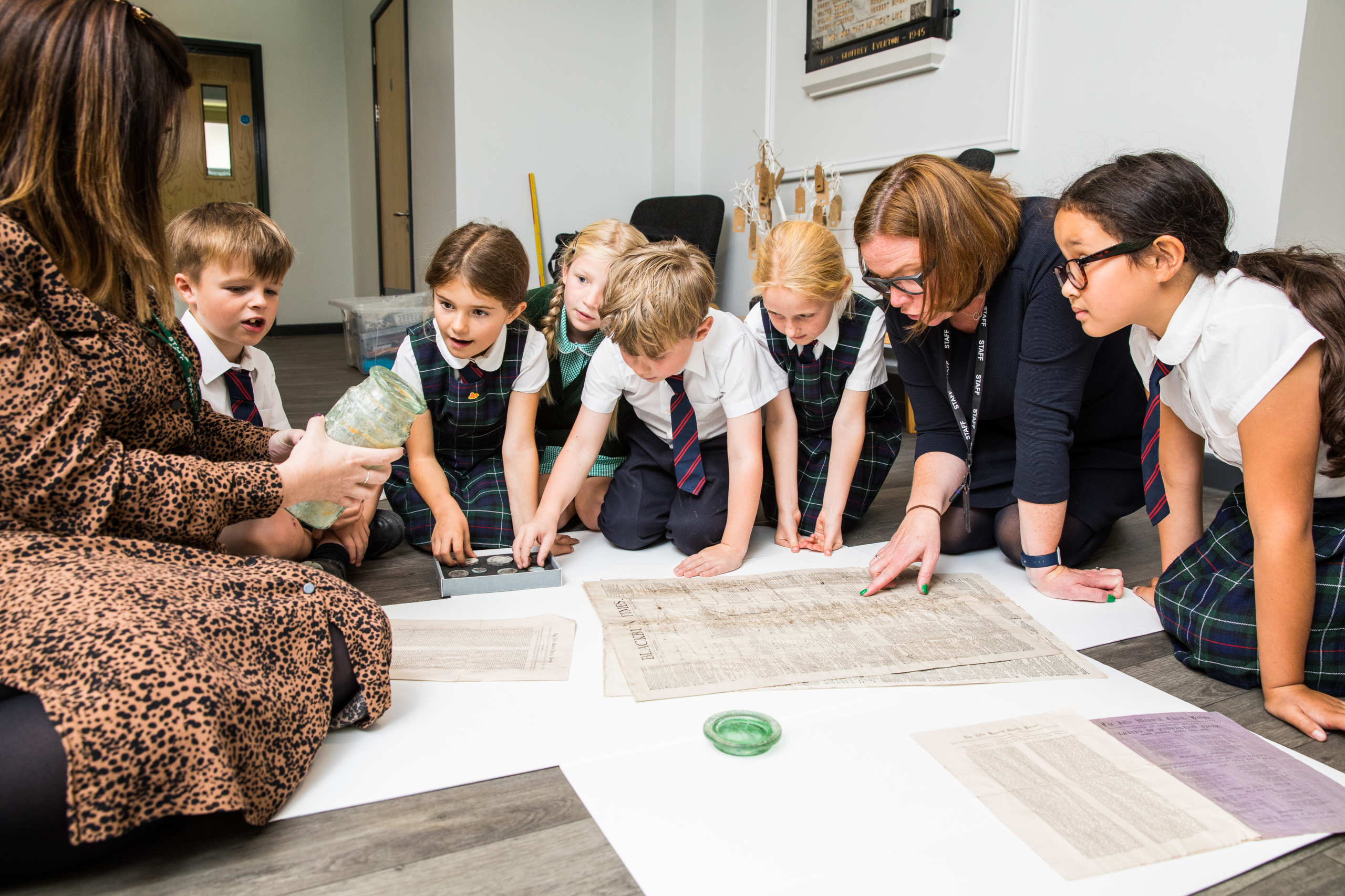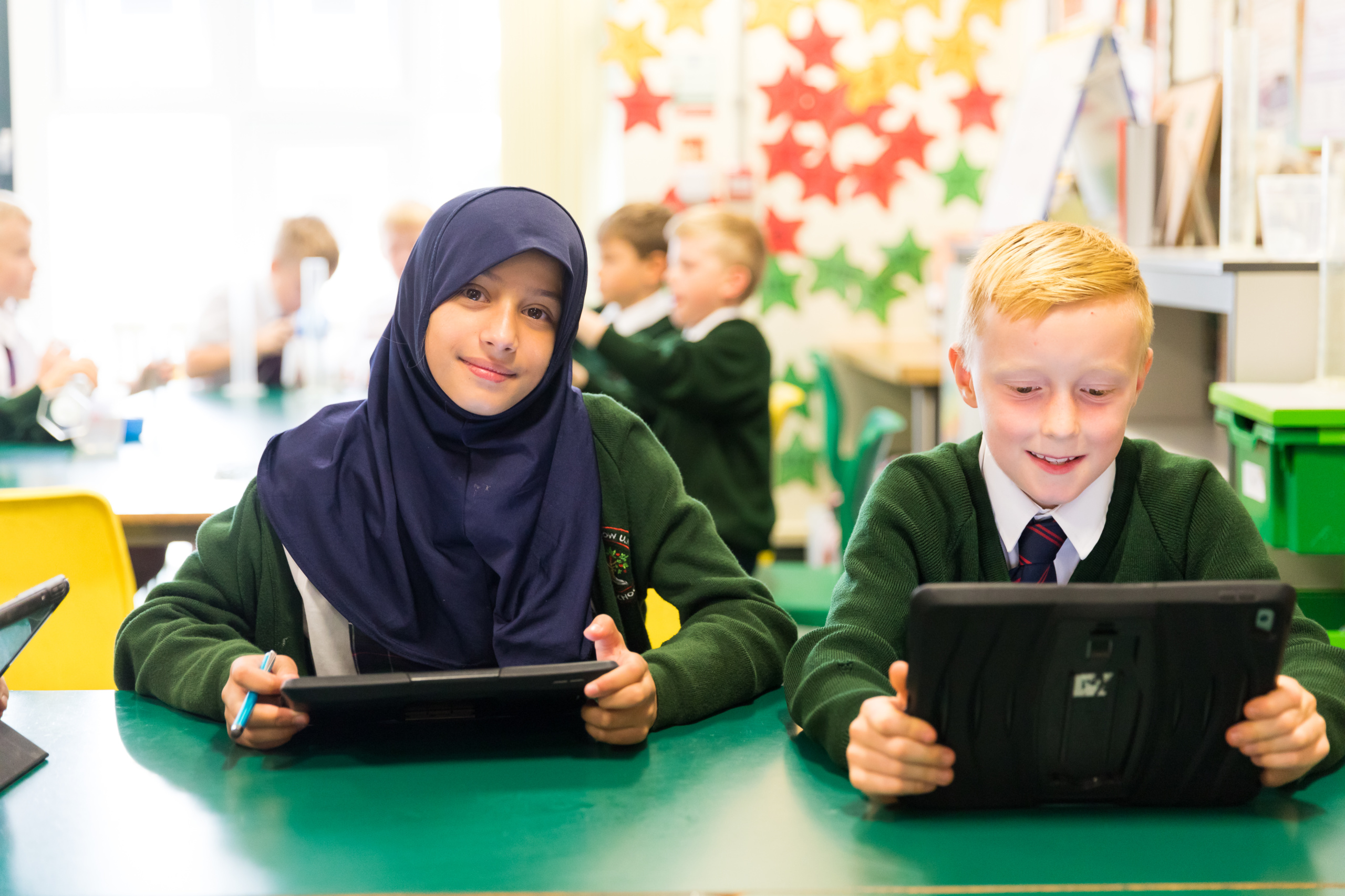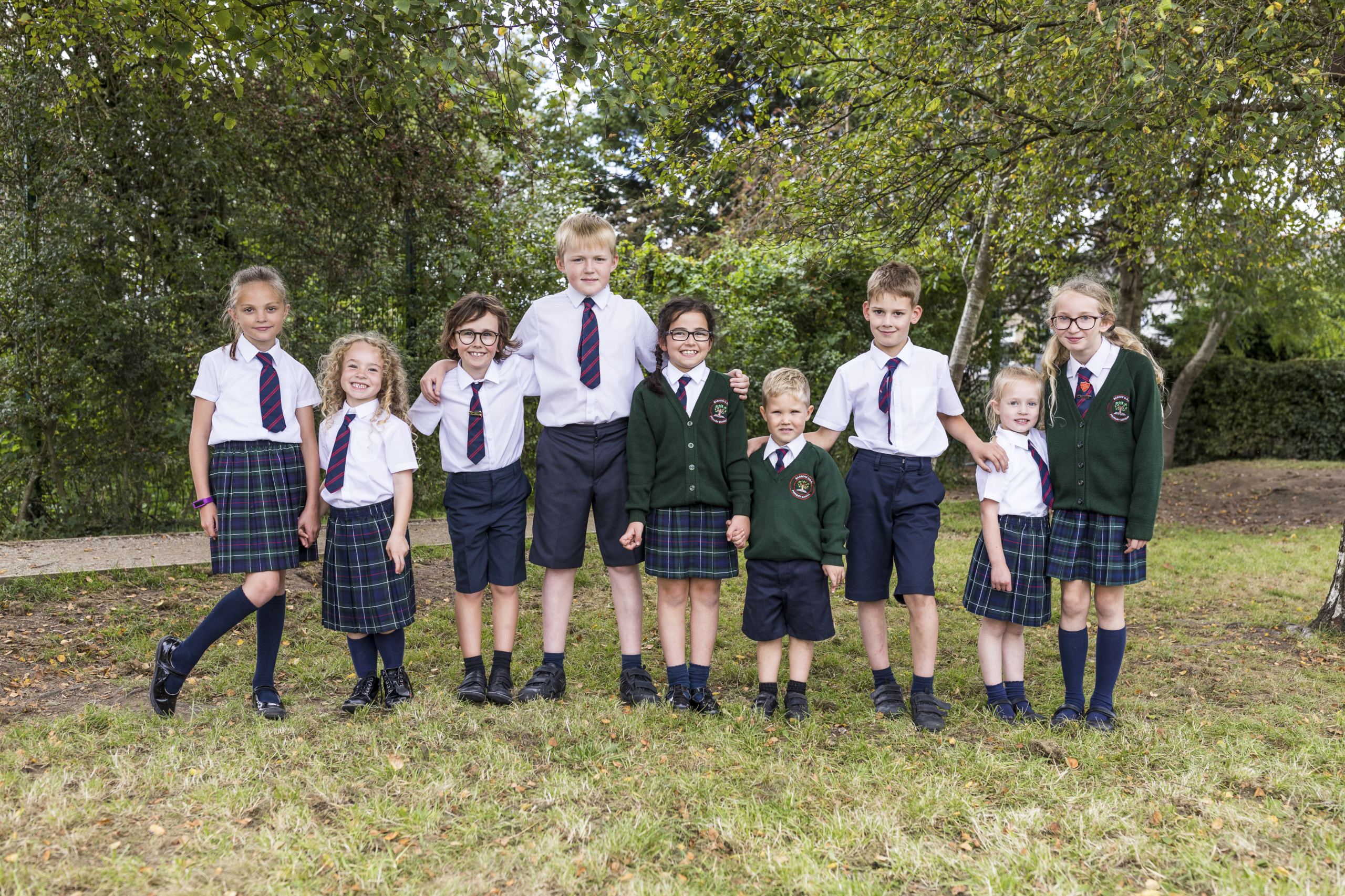 Project Overview
The brief we received from the Headteacher was to capture the values and ethos of the school while showing Barrow URC is also a place where the kids love to learn and have fun. We were to show this across the different age groups and during a variety of activities. Heckford were also asked to improve the existing signage to help the school be easily identified from the road.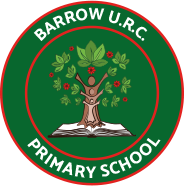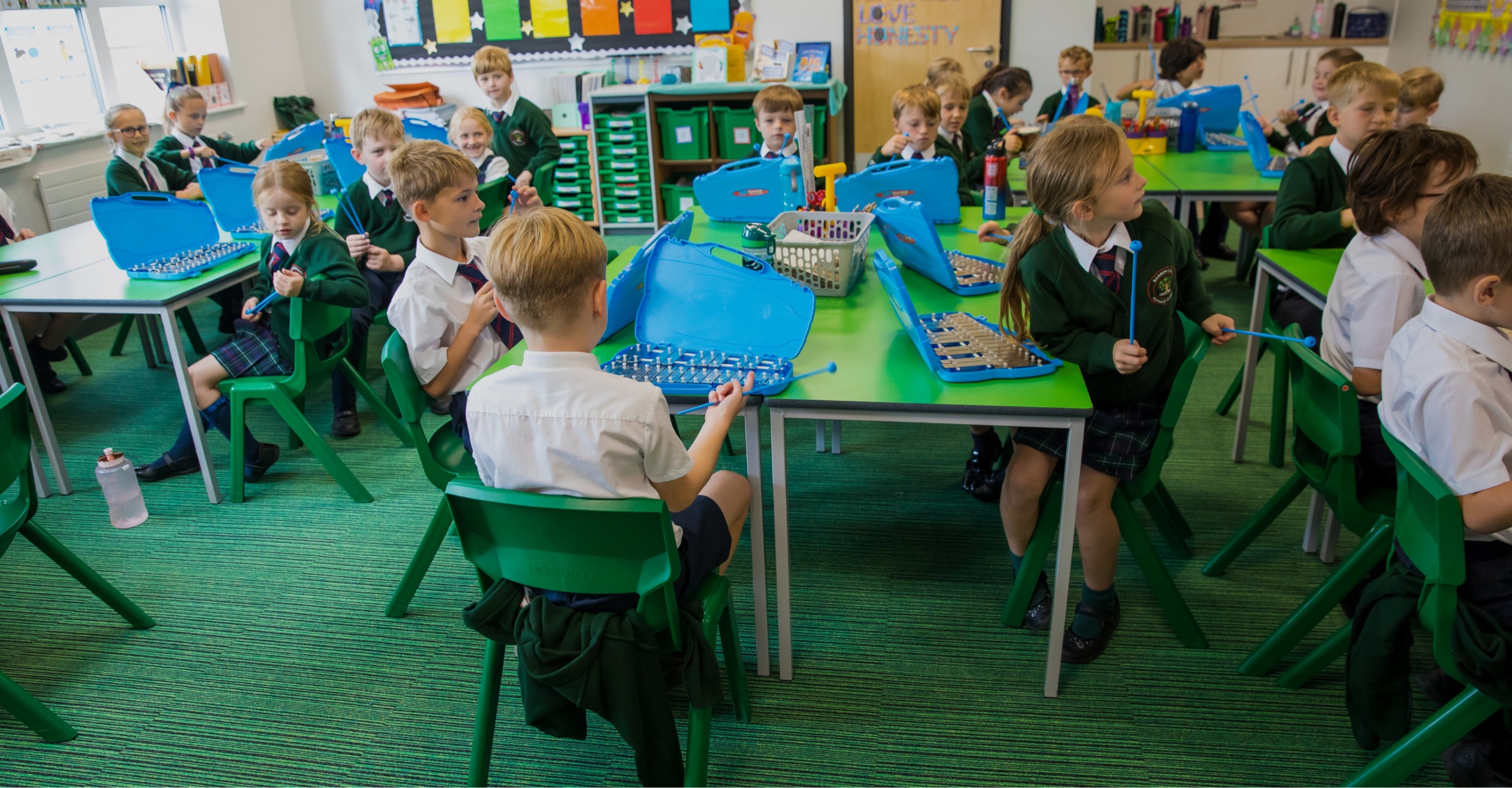 The photography perfectly summed up what a special place Barrow URC School is.
Mrs Nicola McArdle | Headteacher barrow urc school
The Solution
Taking advantage of a pre-arranged itinerary we first went from class to class photographing different activities from music to art and crafts. We then captured lots of candid photos of the children playing outside and the school football team too. Added to that the new school signage really adds a finishing touch to the exterior with a bold and eye-catching design.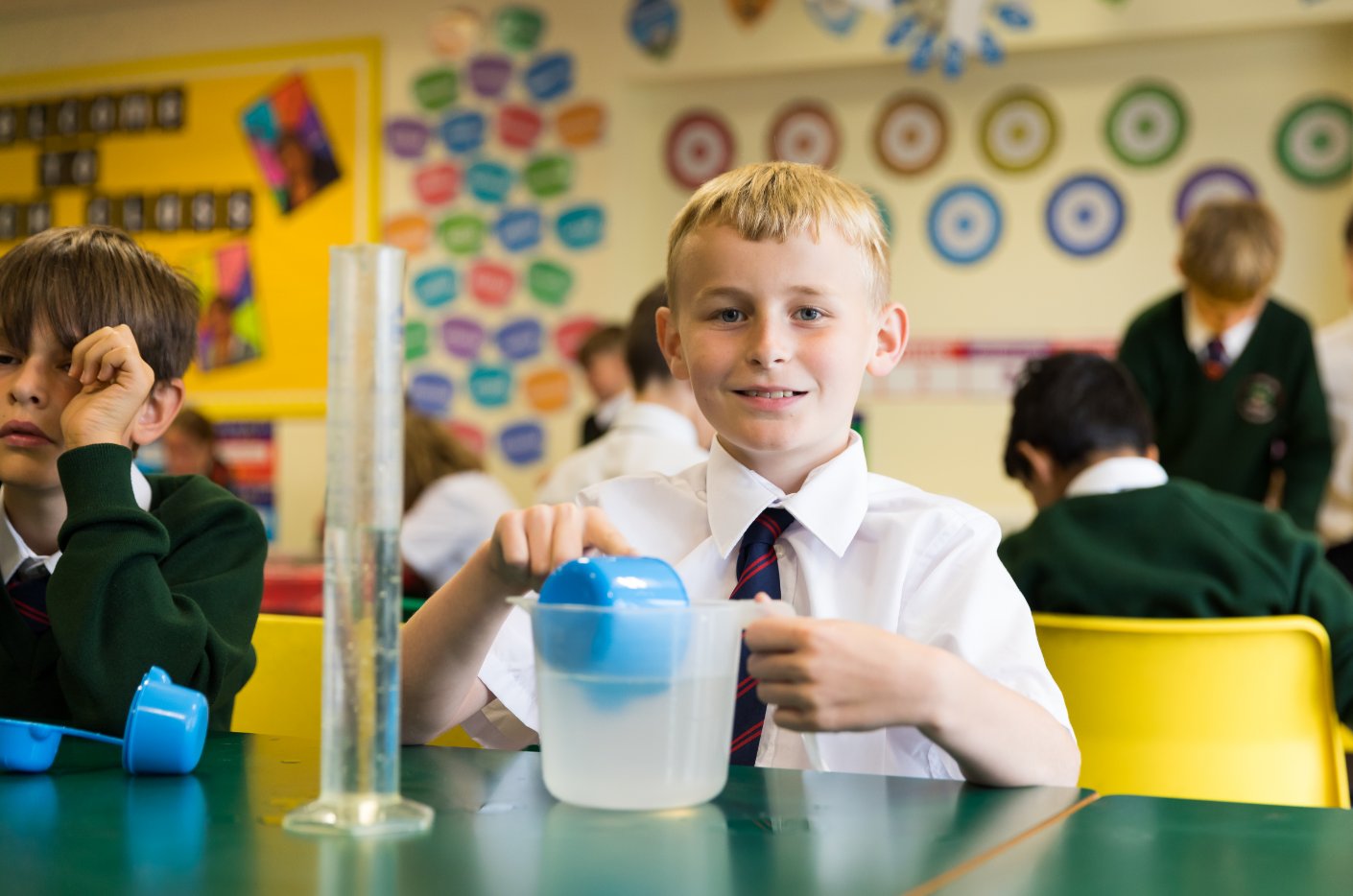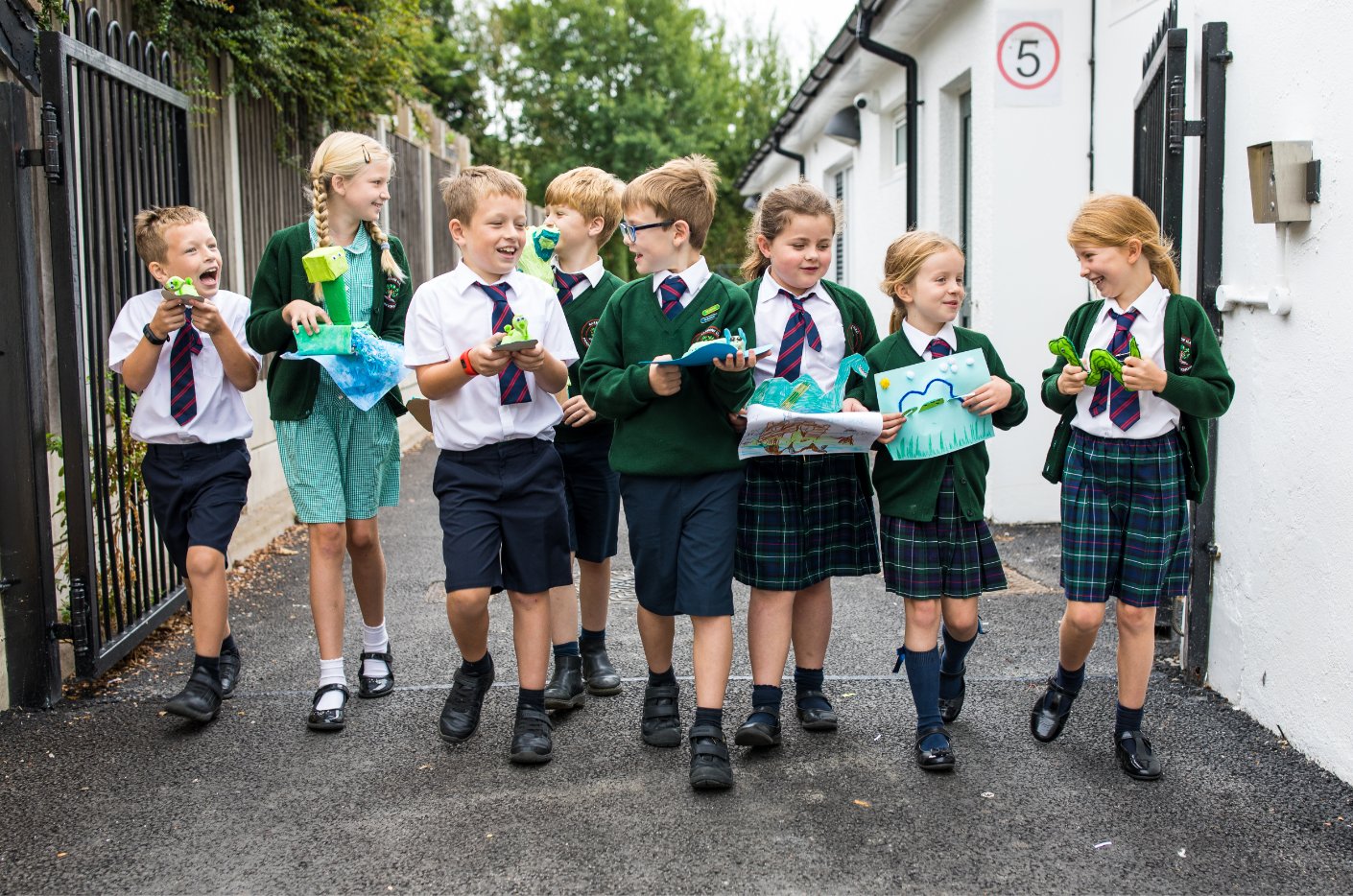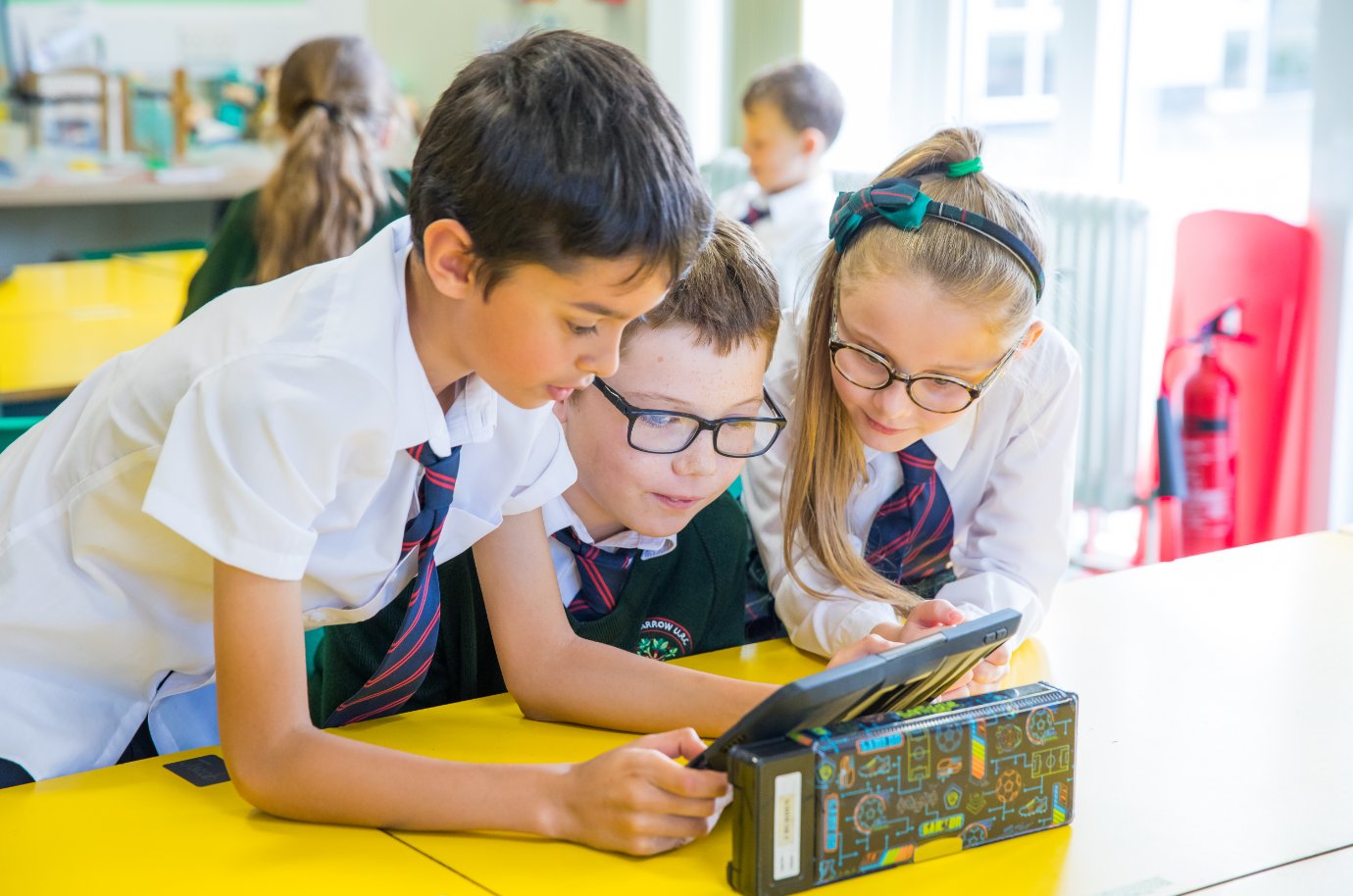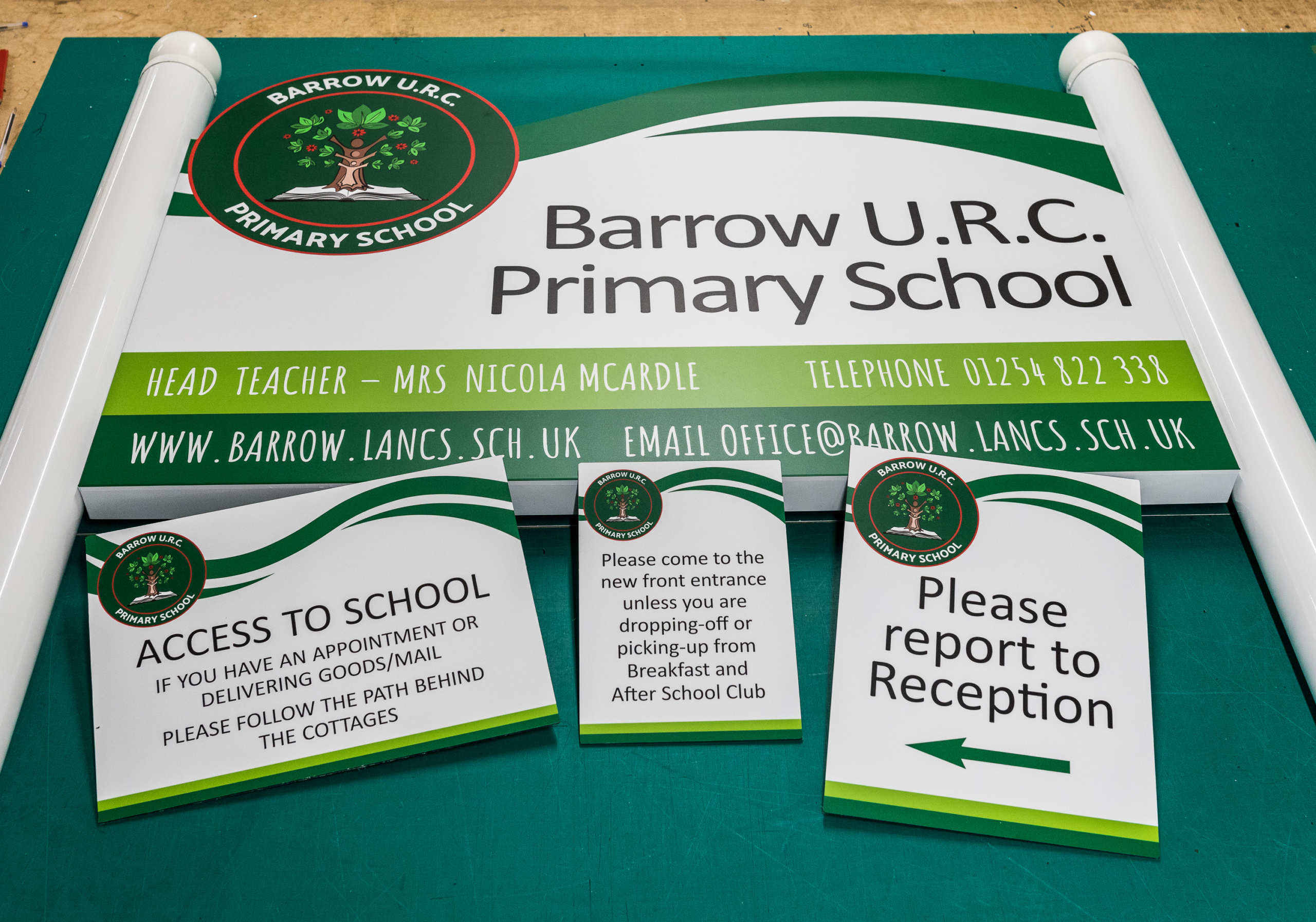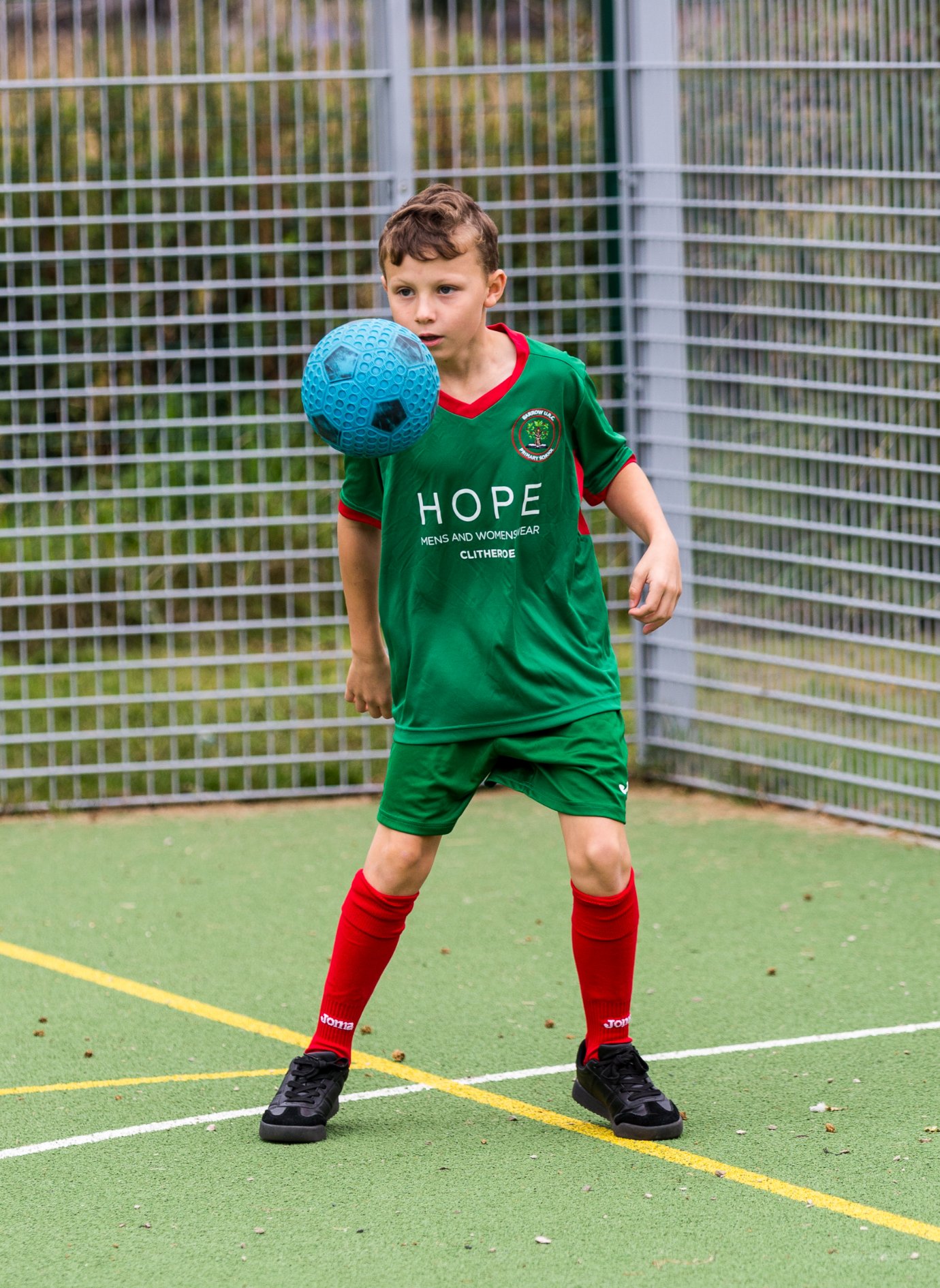 Showcasing the School
The finished product was very well received and showed clearly what a welcoming place Barrow URC School is for young children. Using a combination of relaxed candids with some natural group based photography we feel we really captured the essence of this school. In addition the new signage solution was designed and assembled here at Heckford with careful attention made to the sign finishing. From there we provided a safe and secure installation service to fit all the signs in place.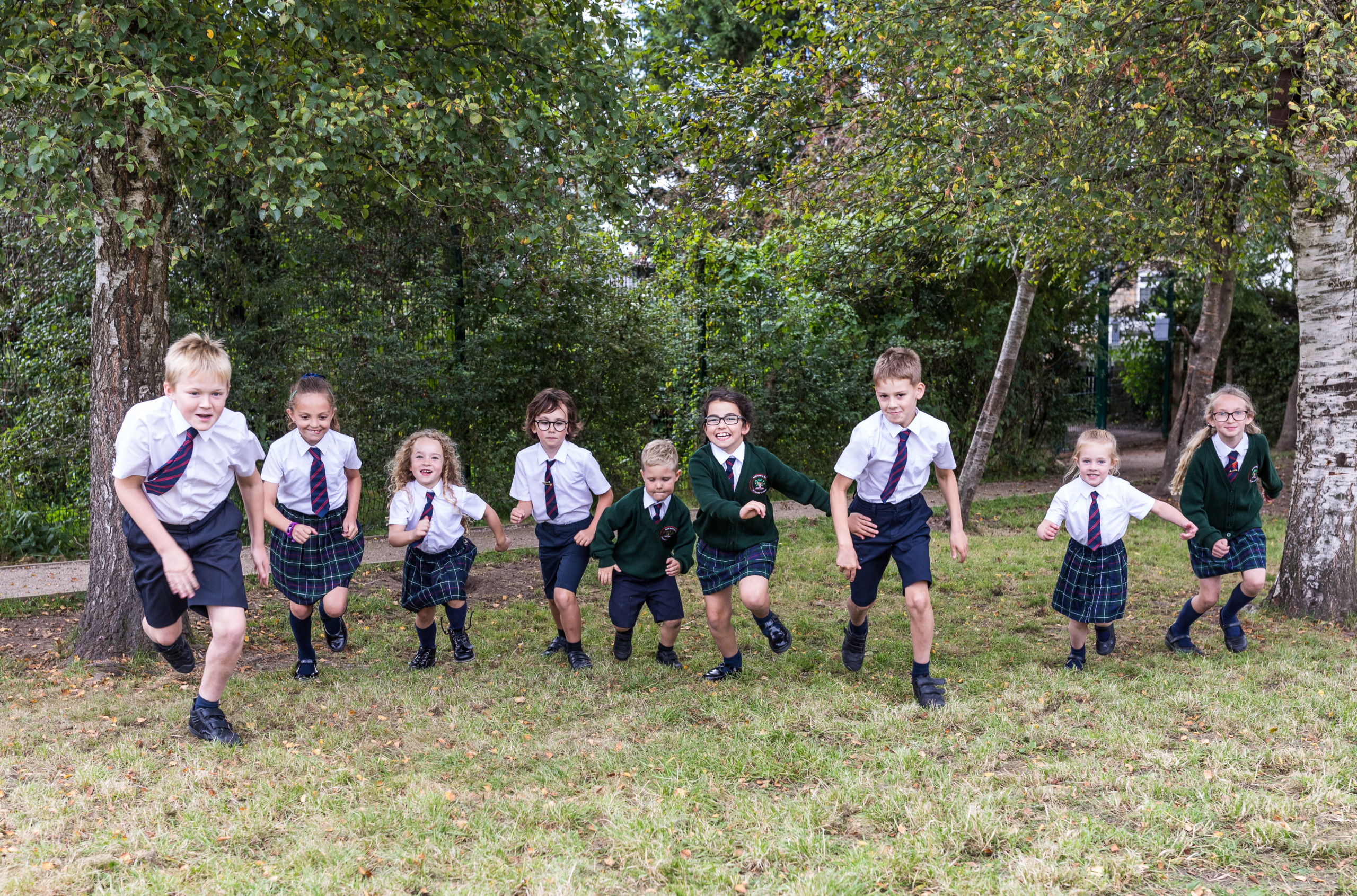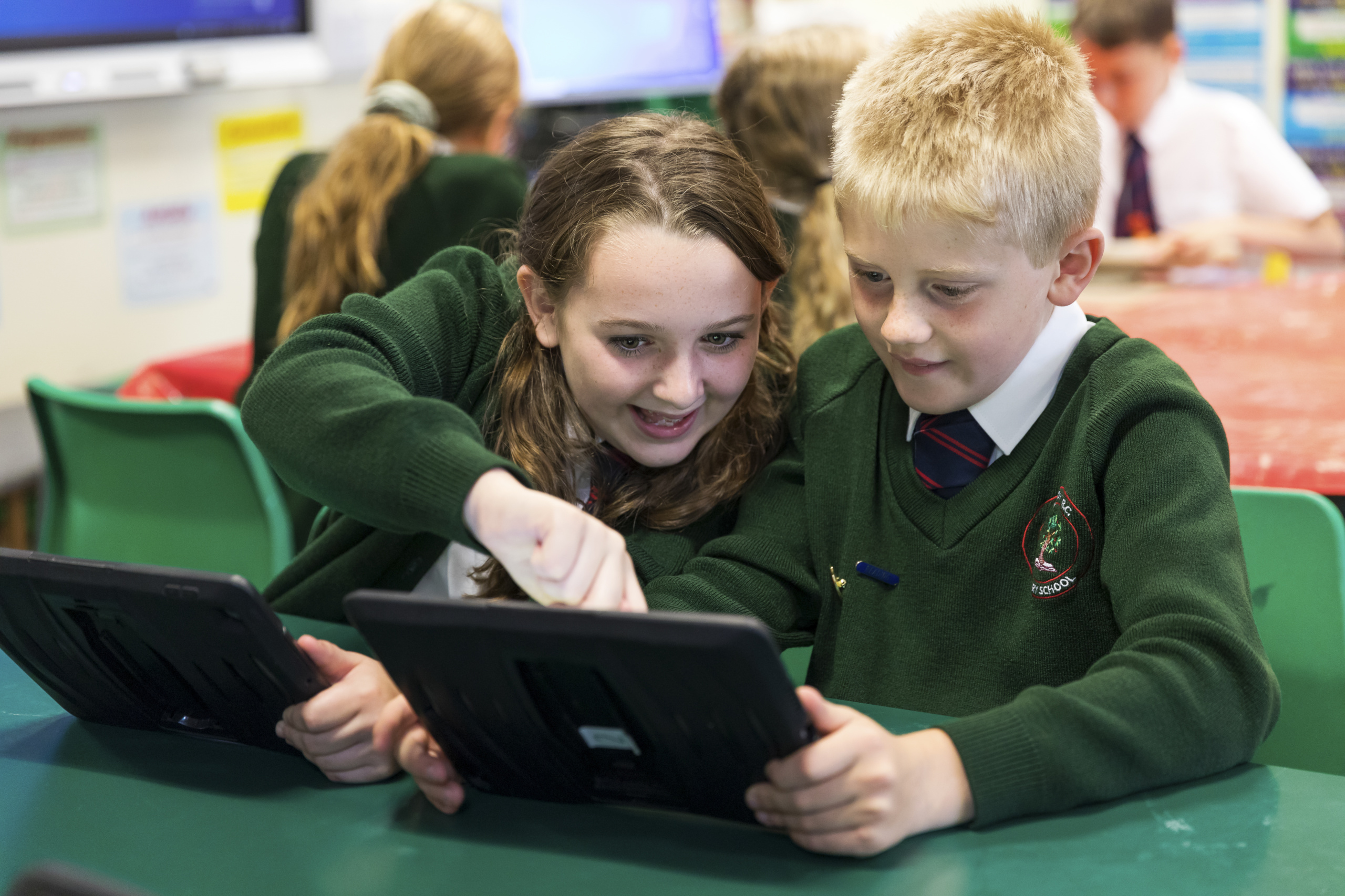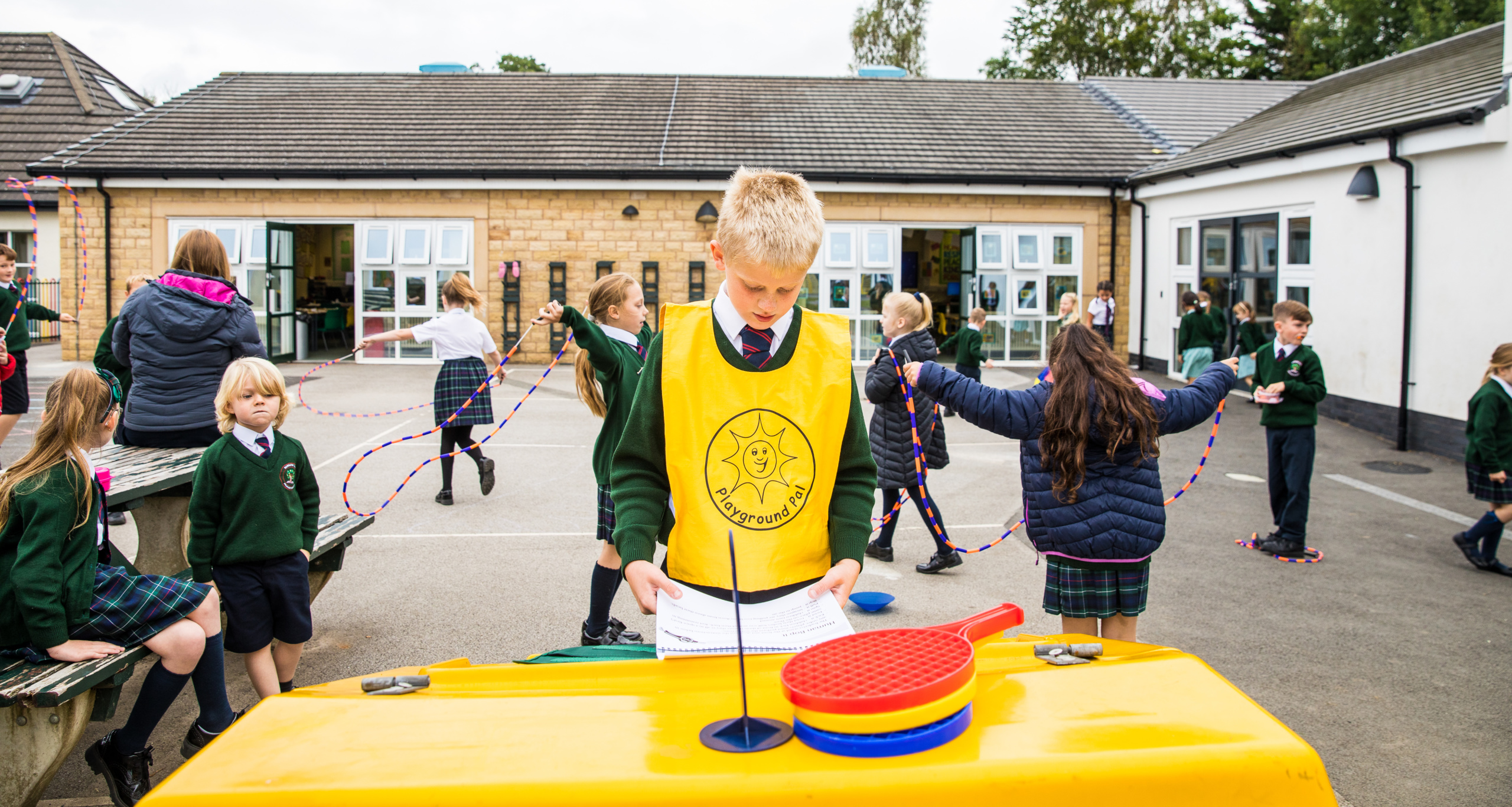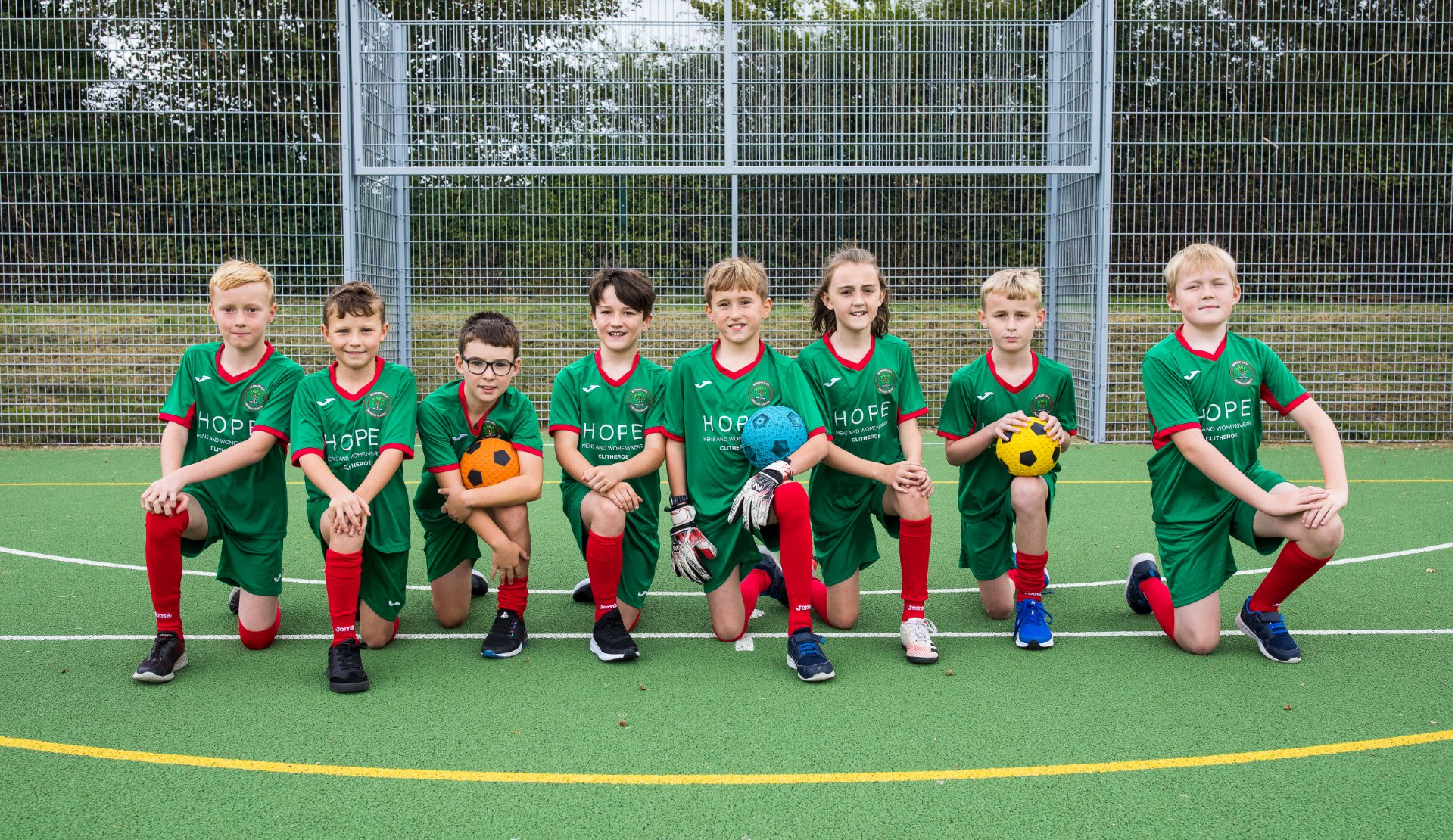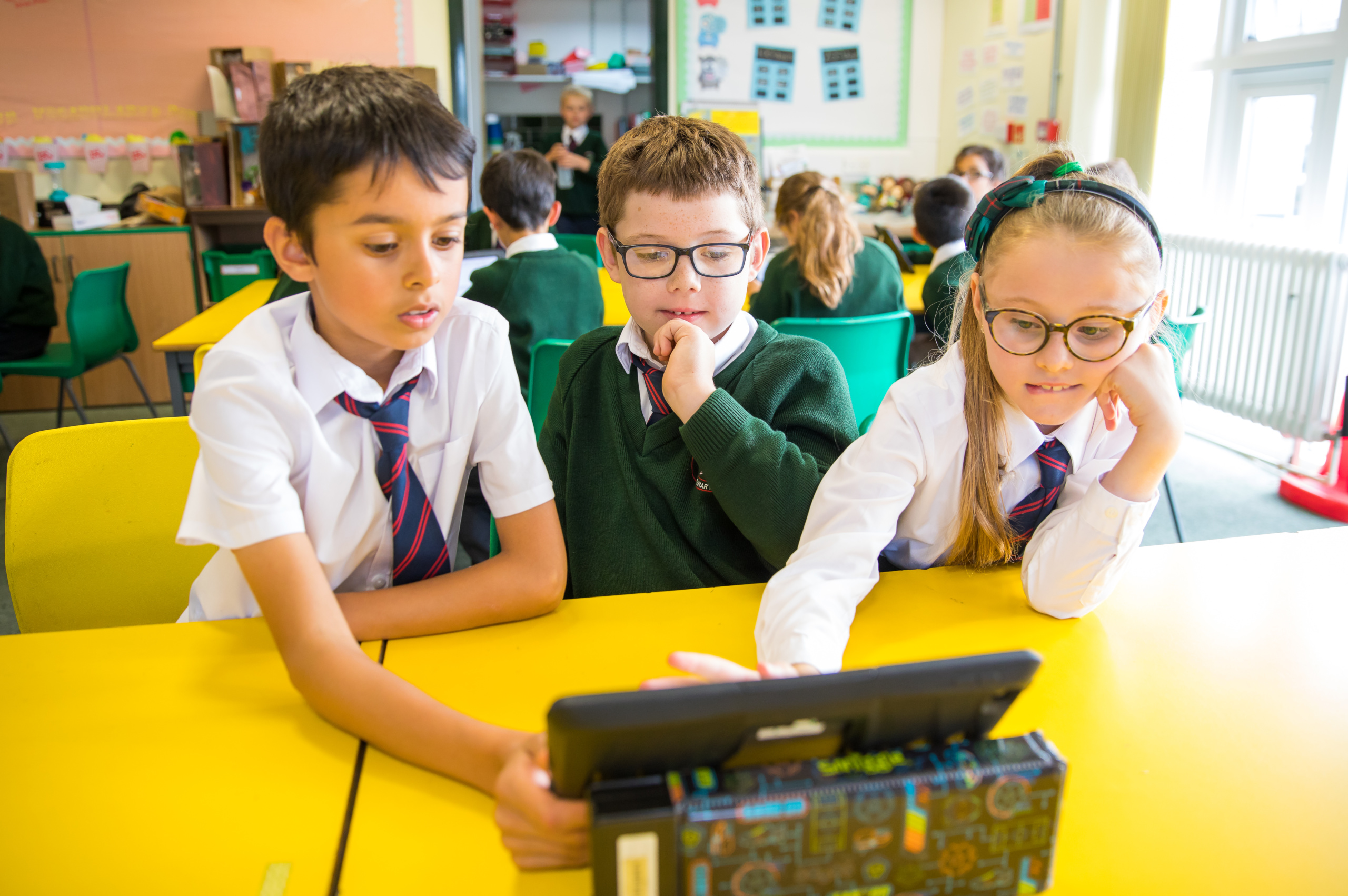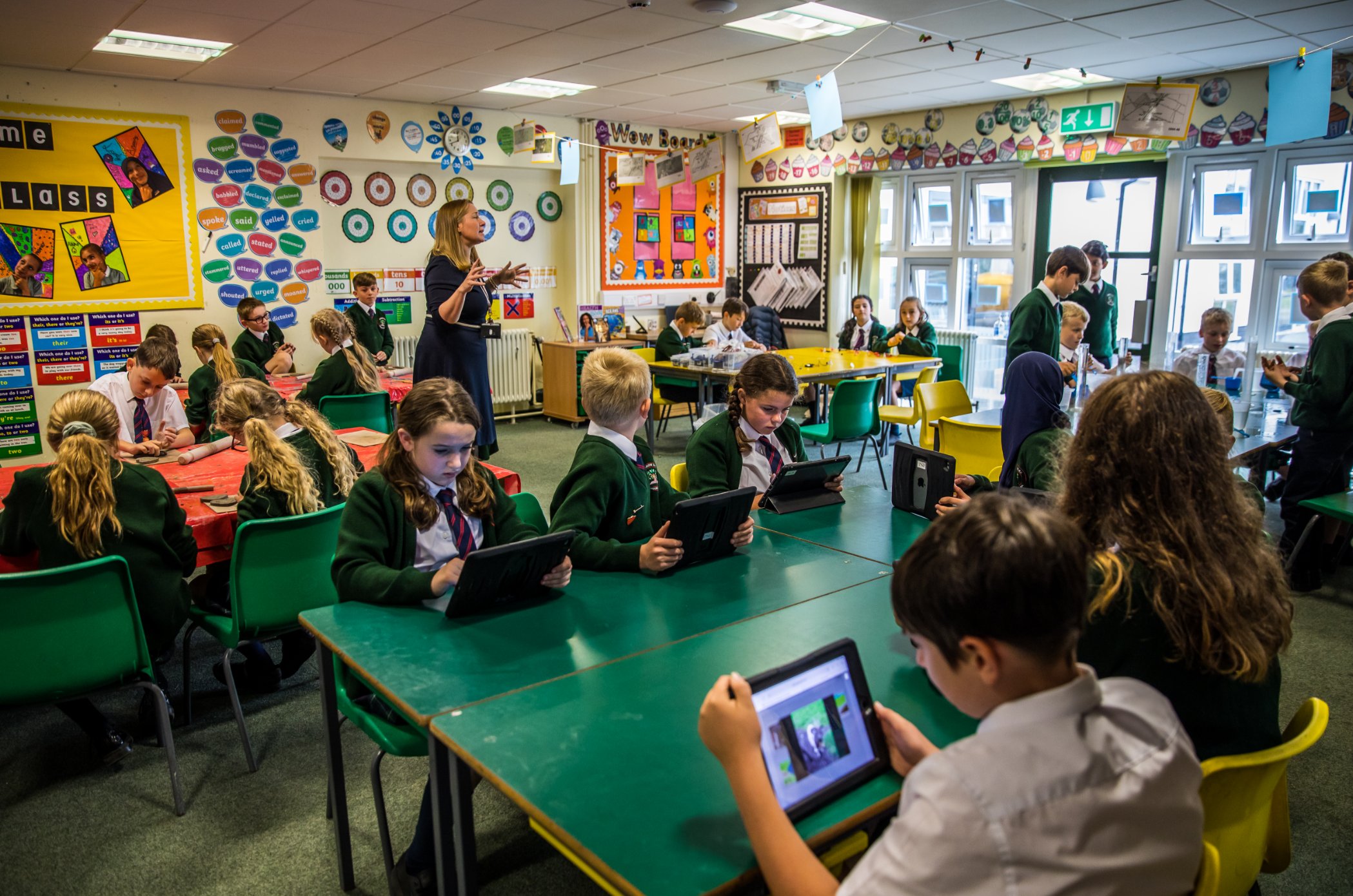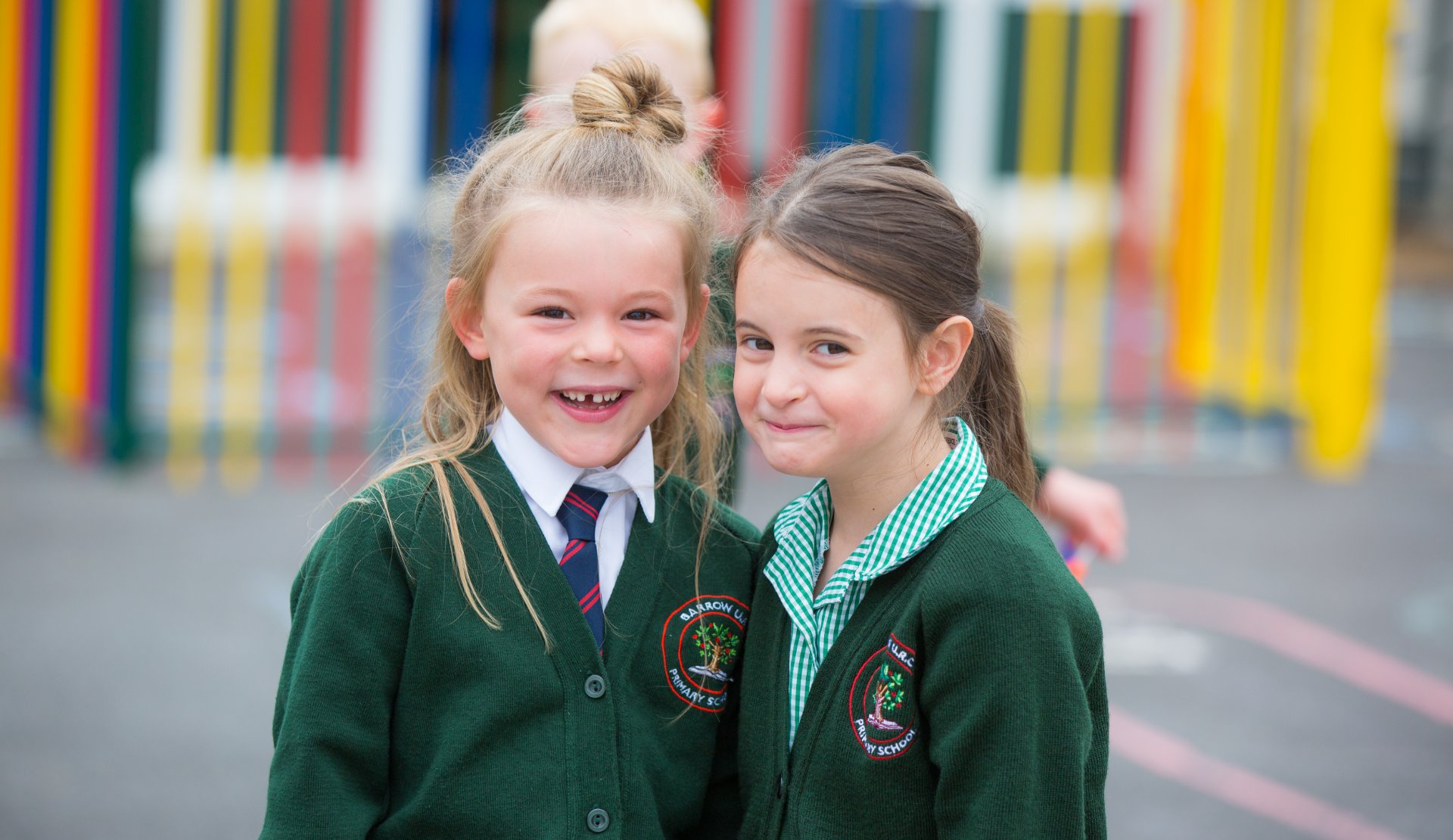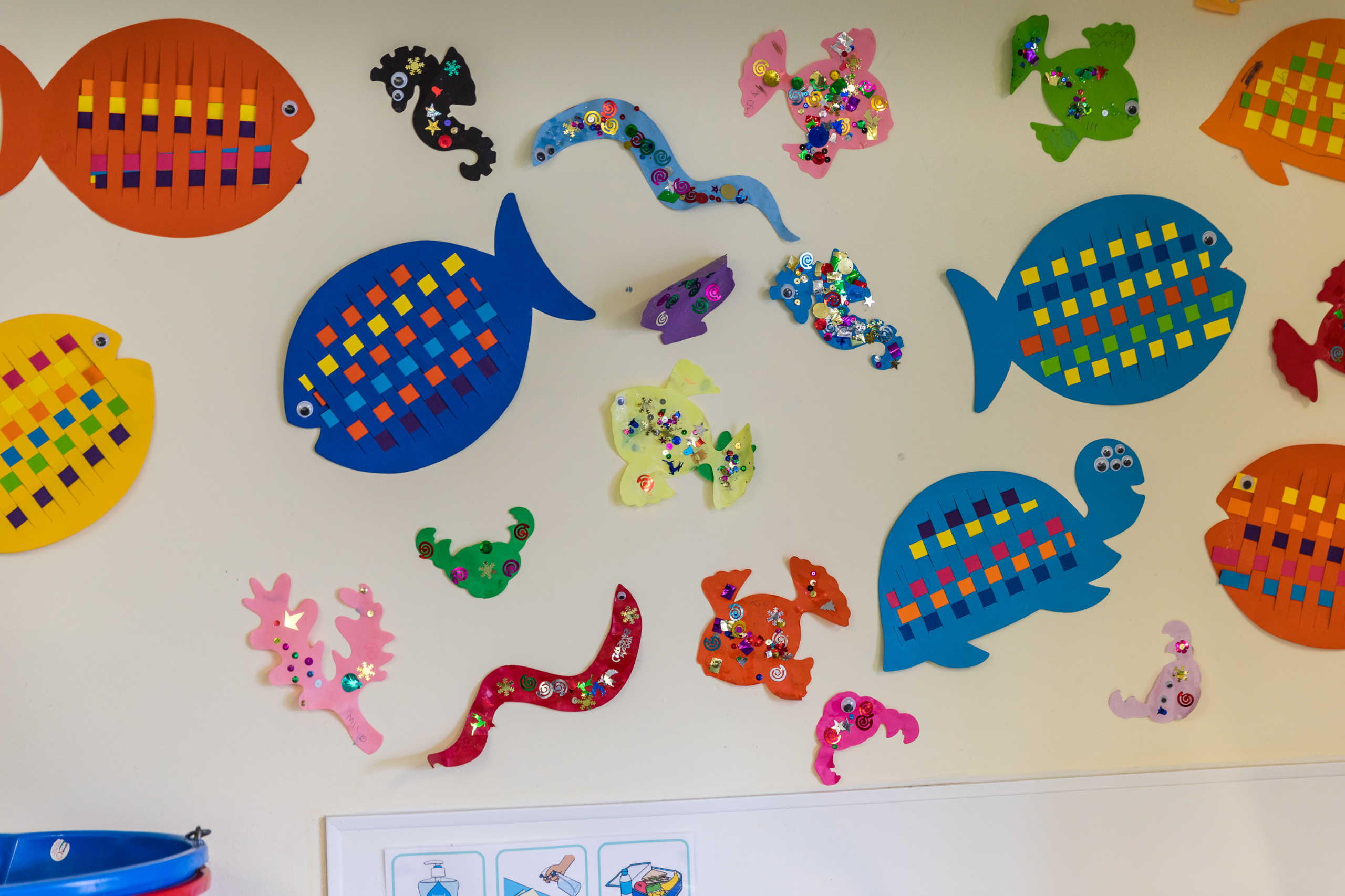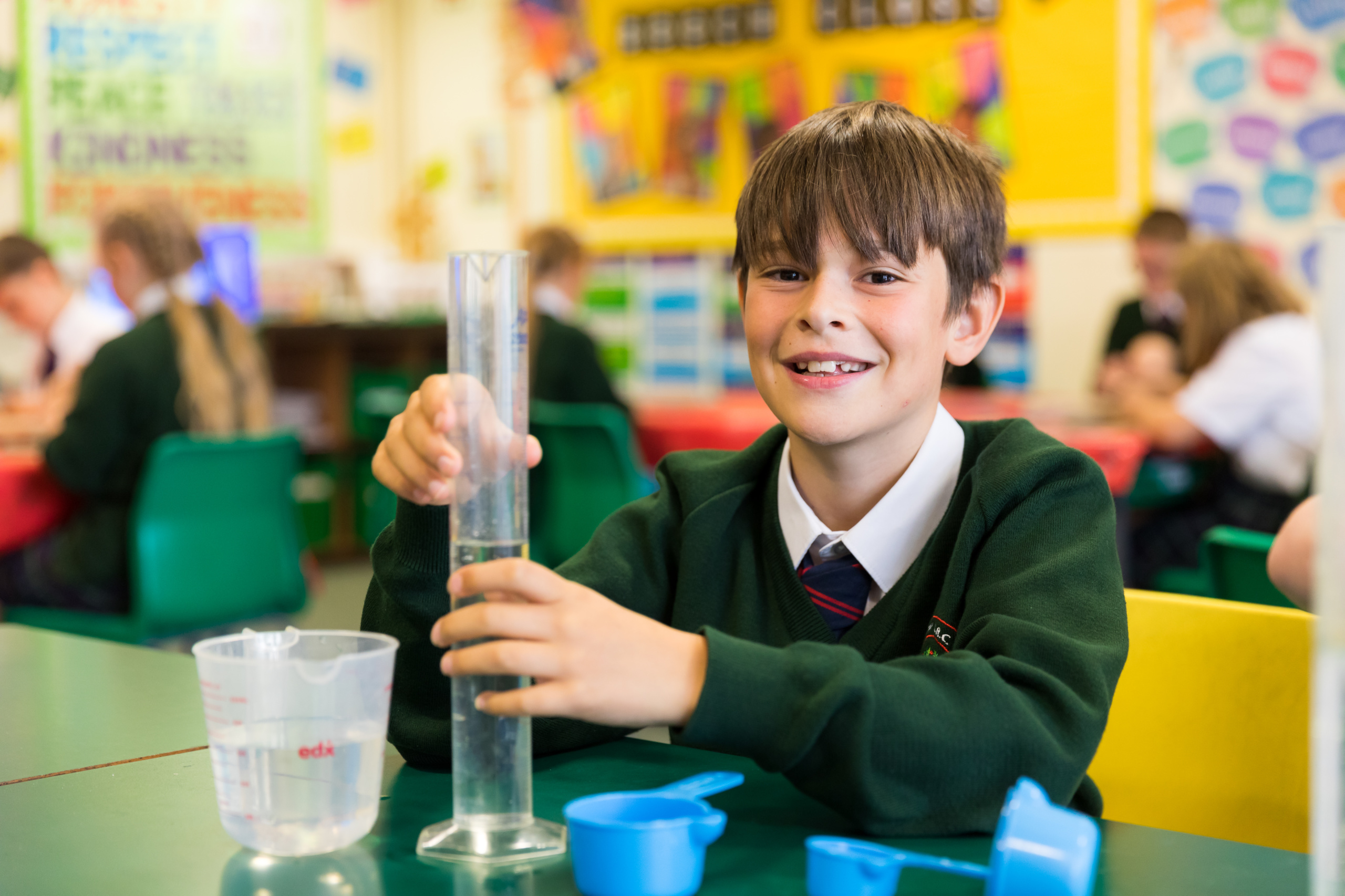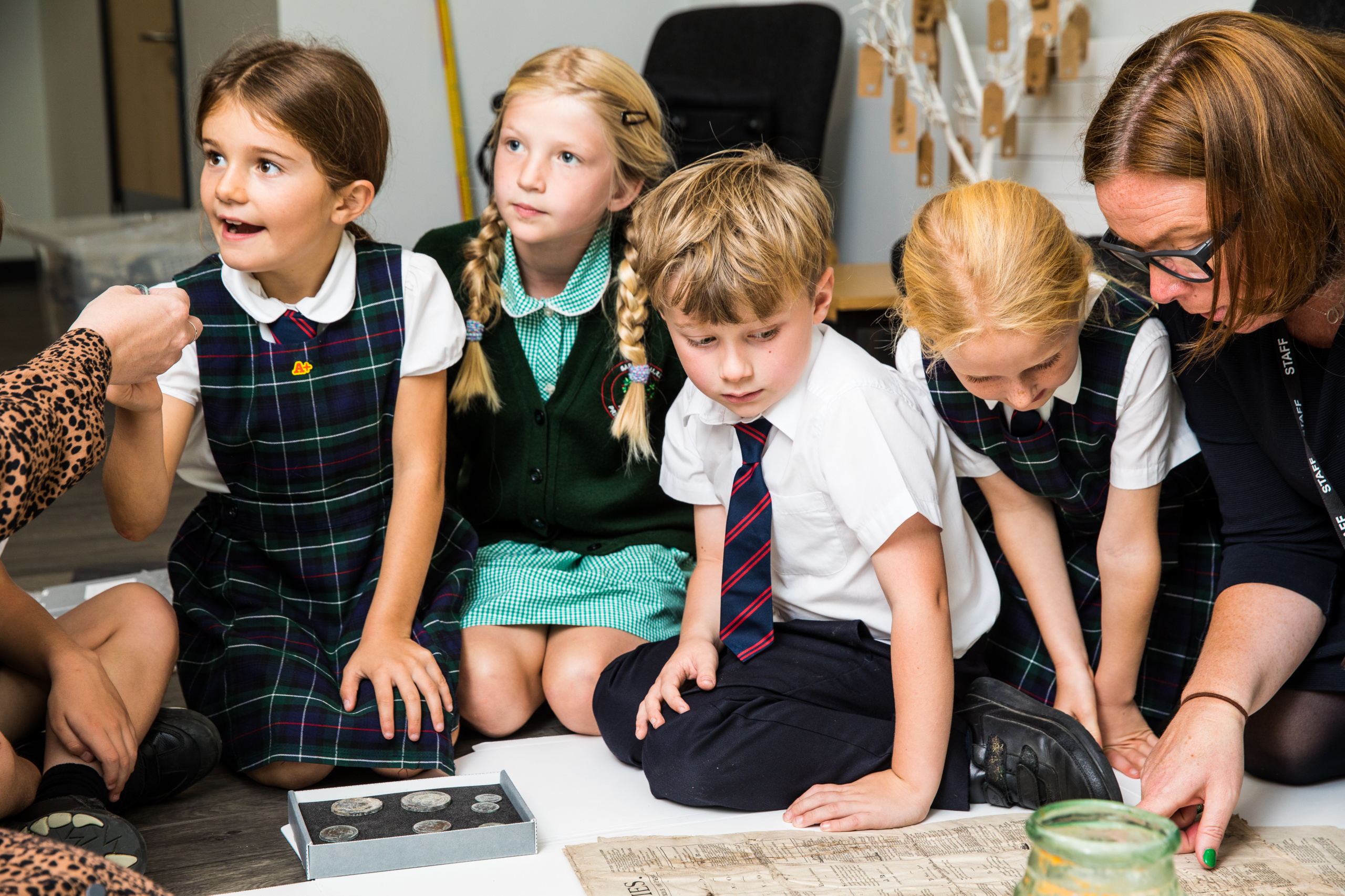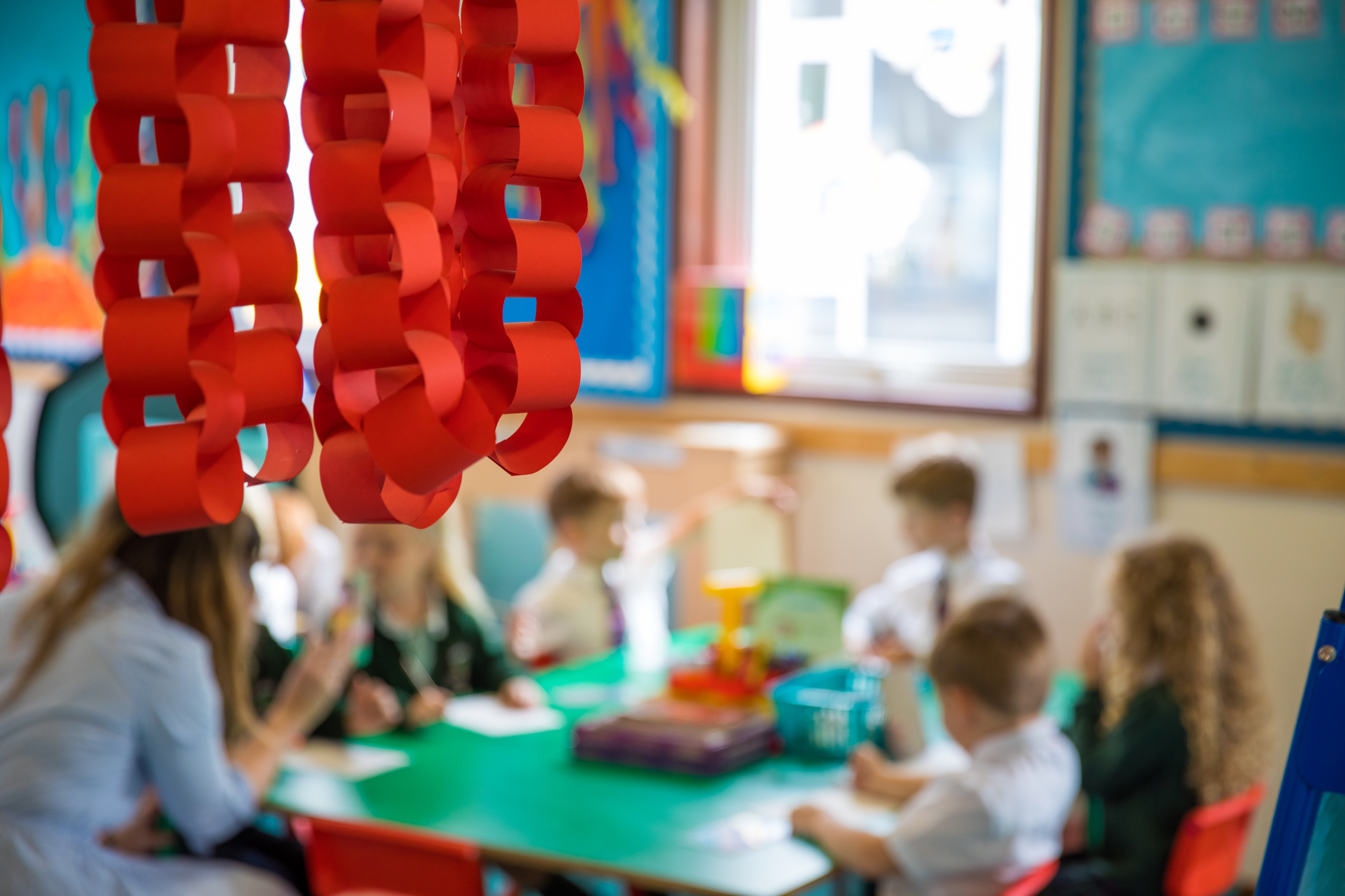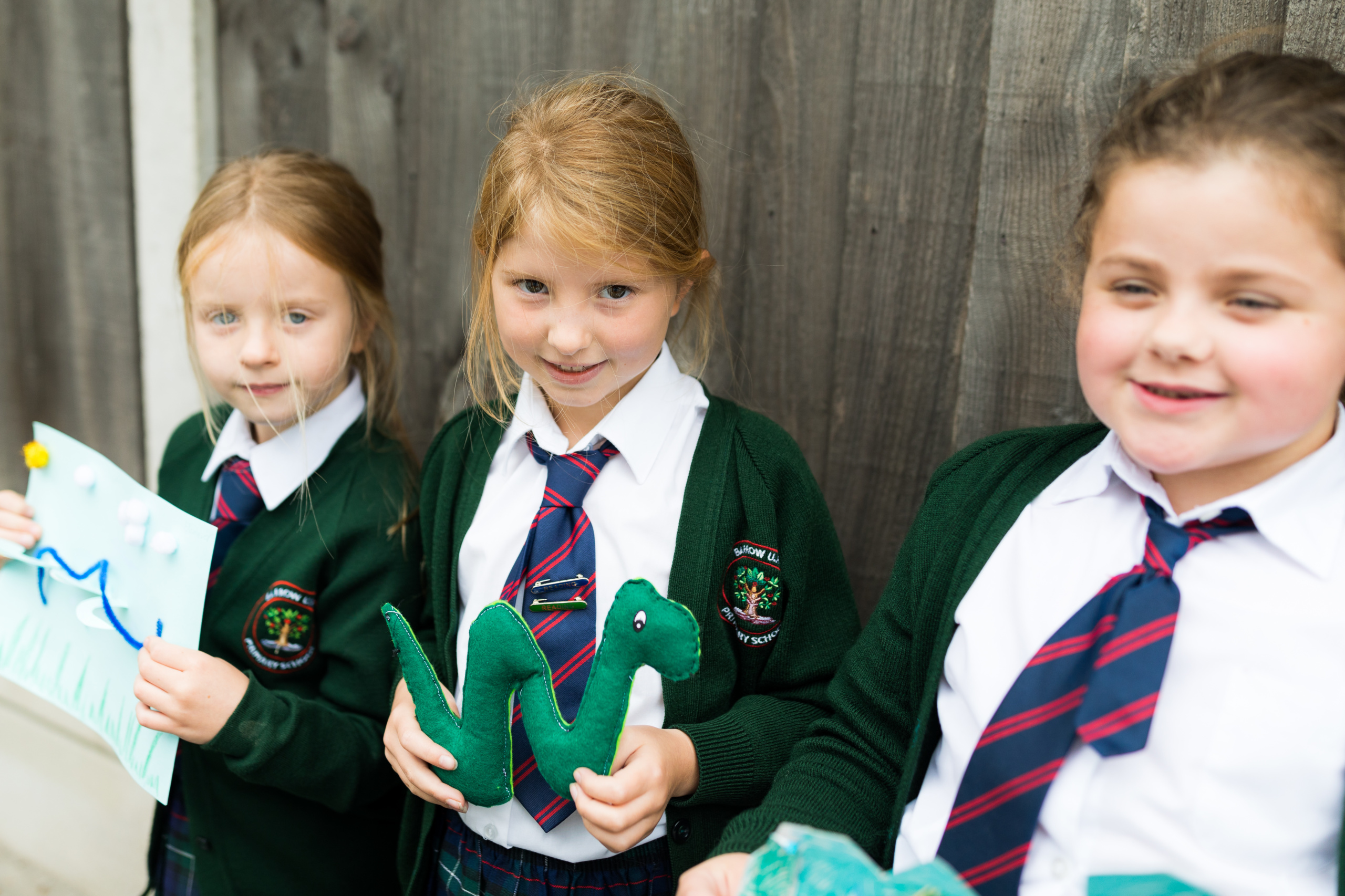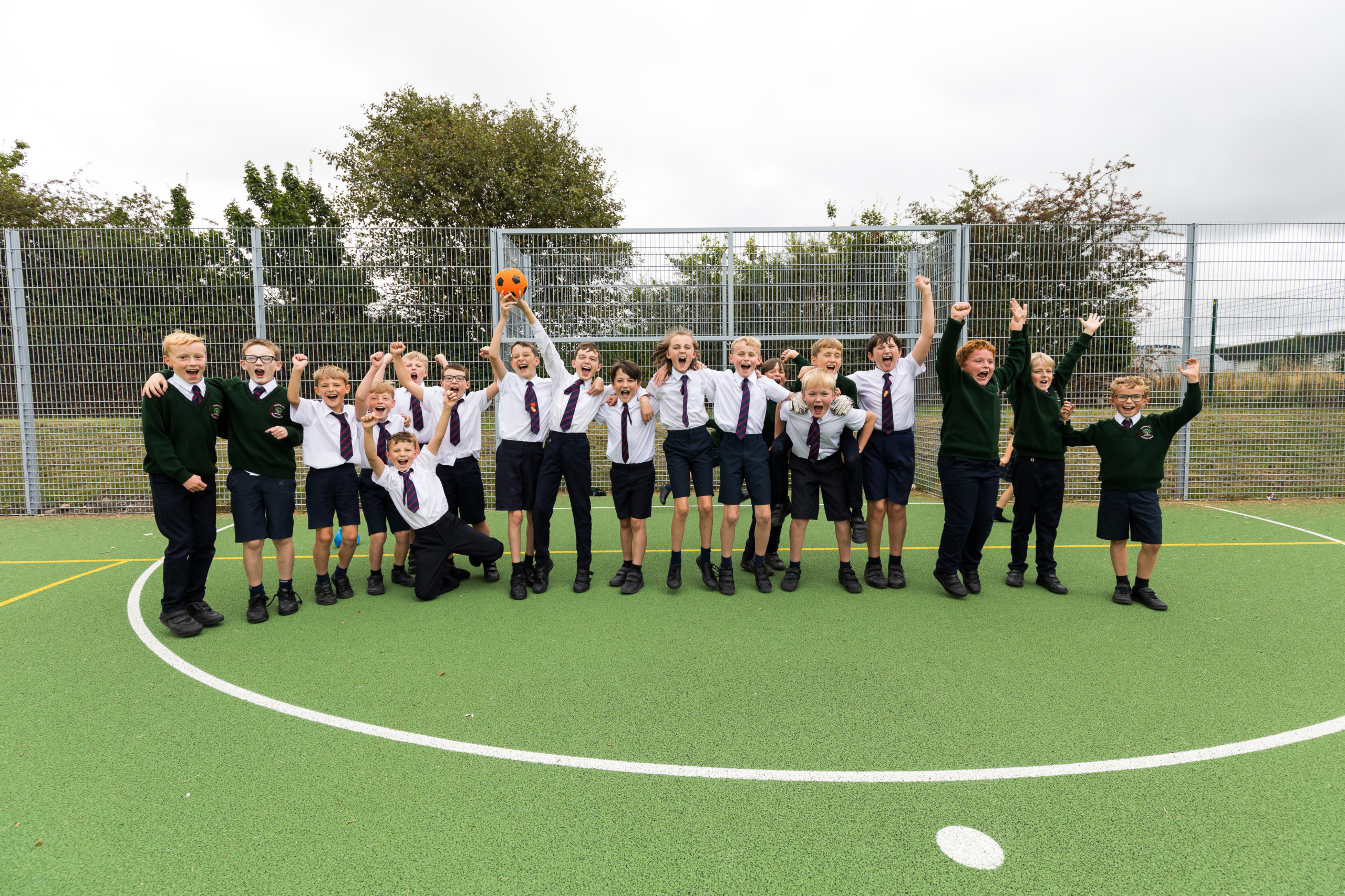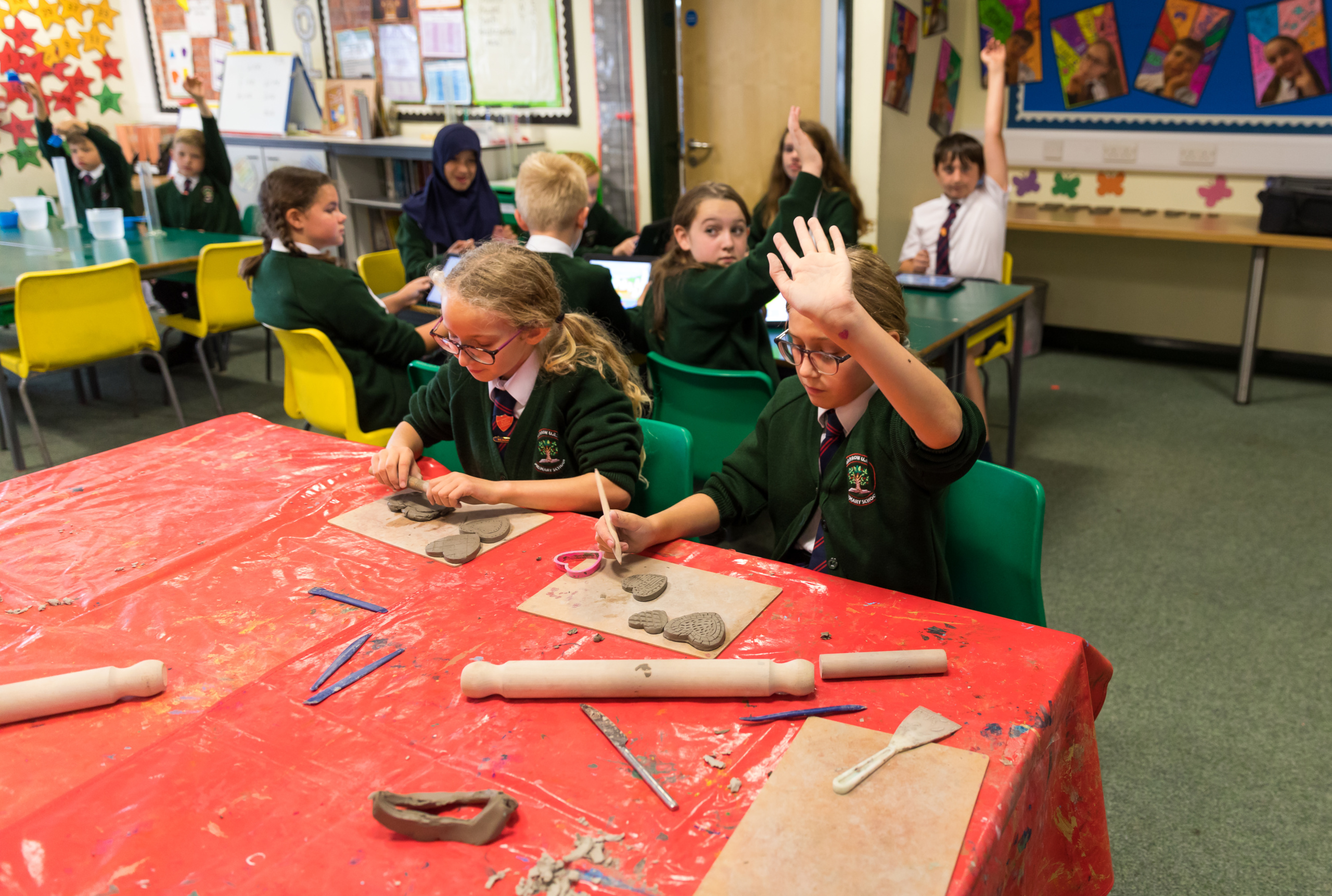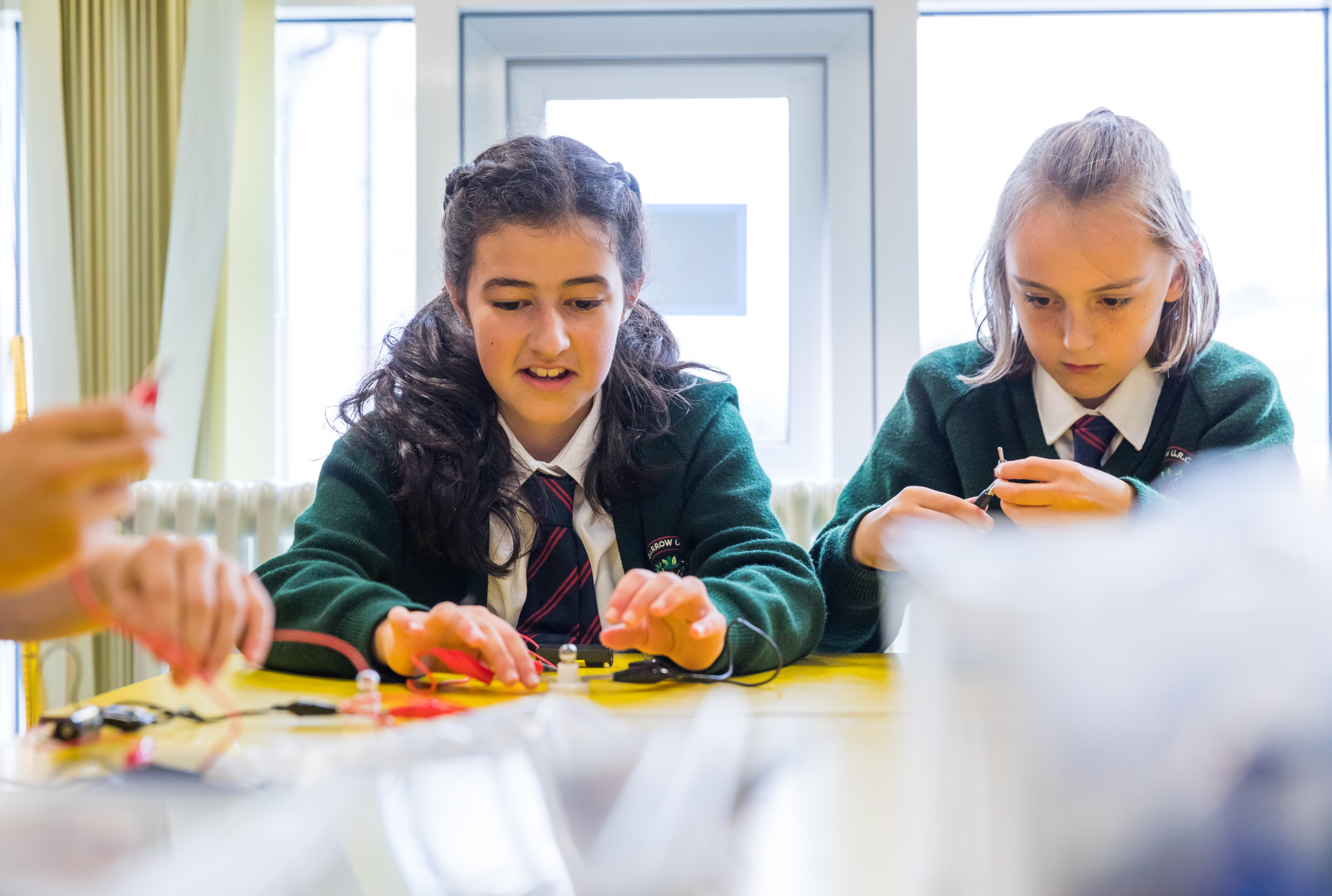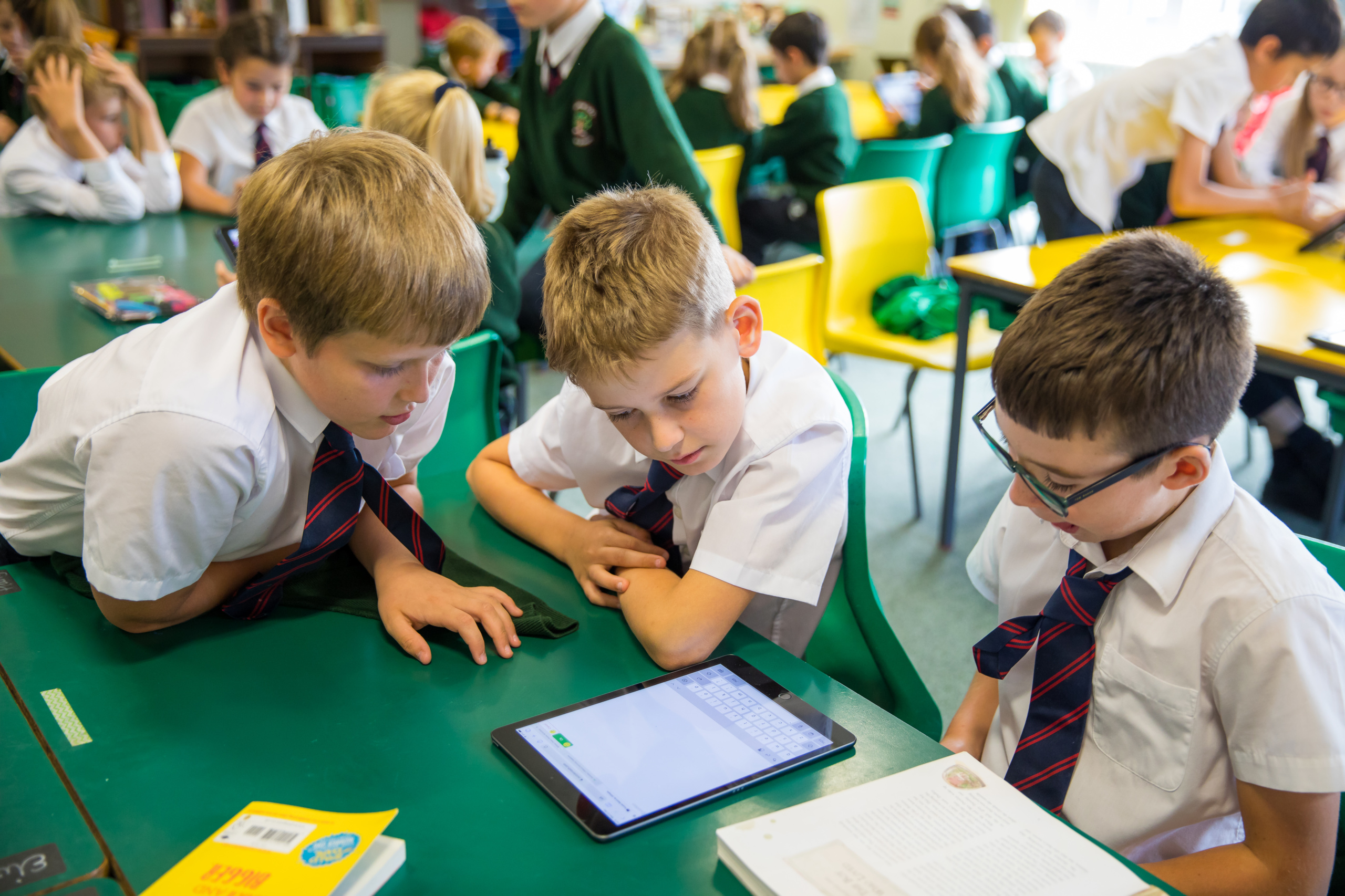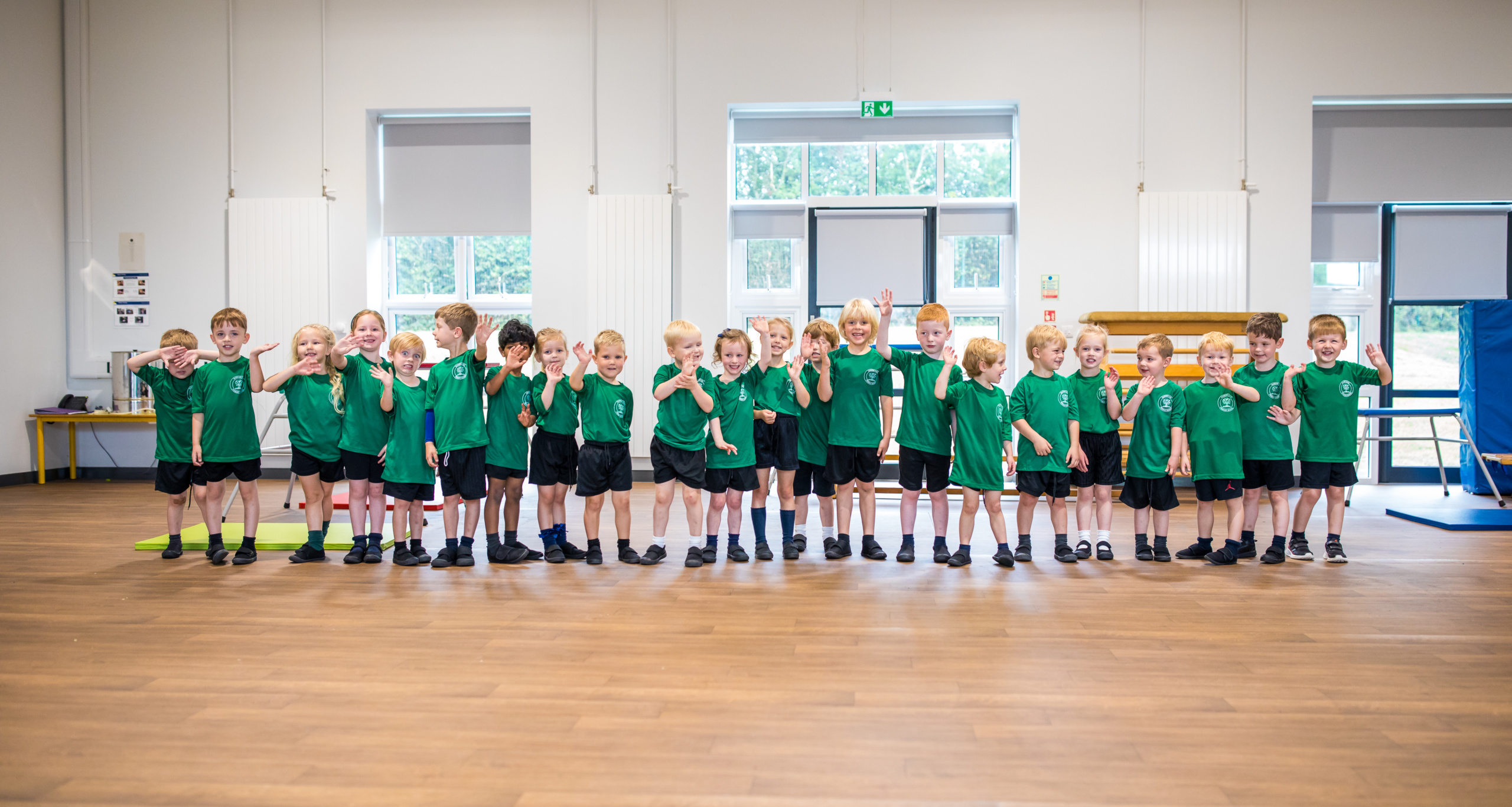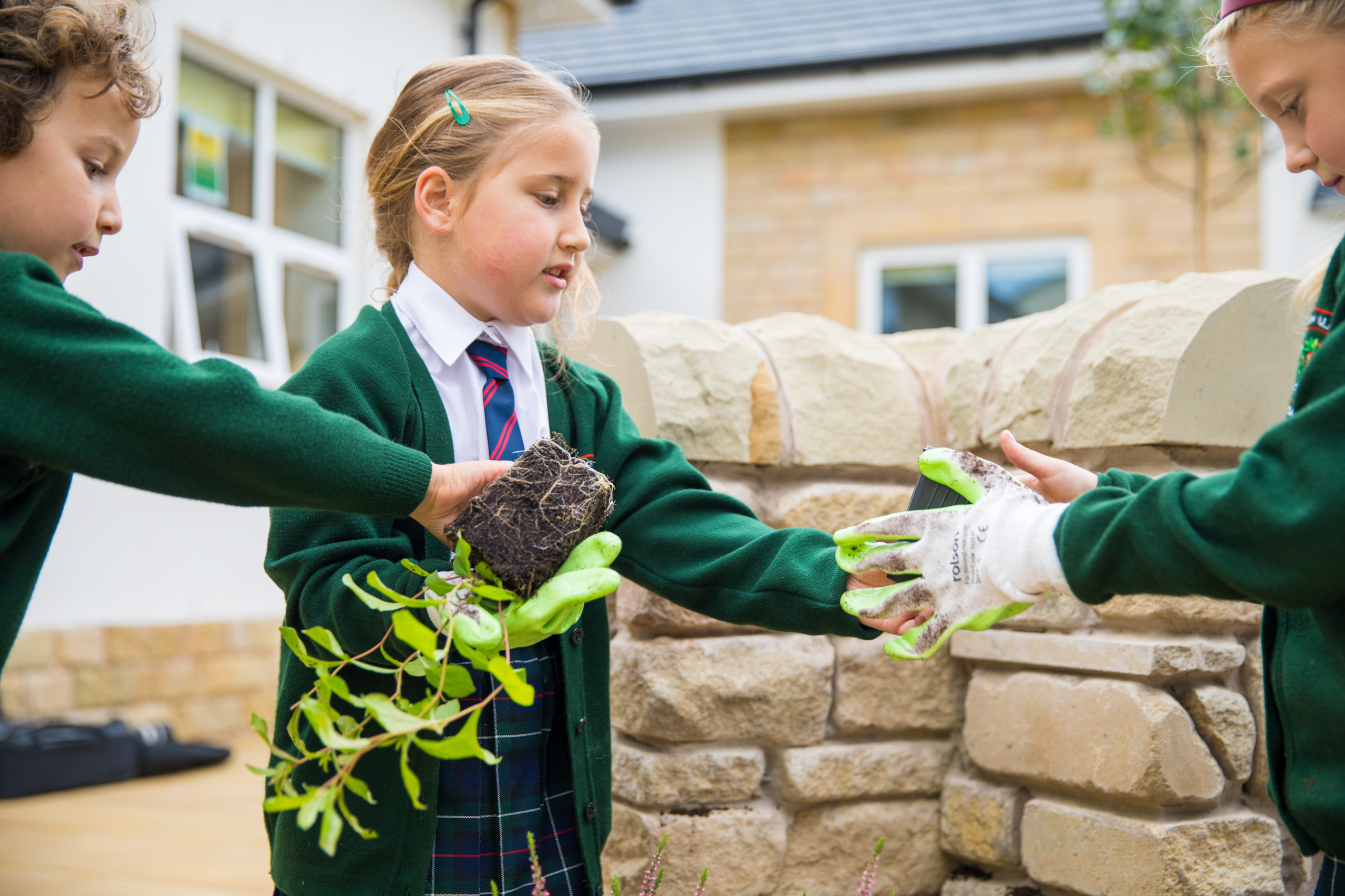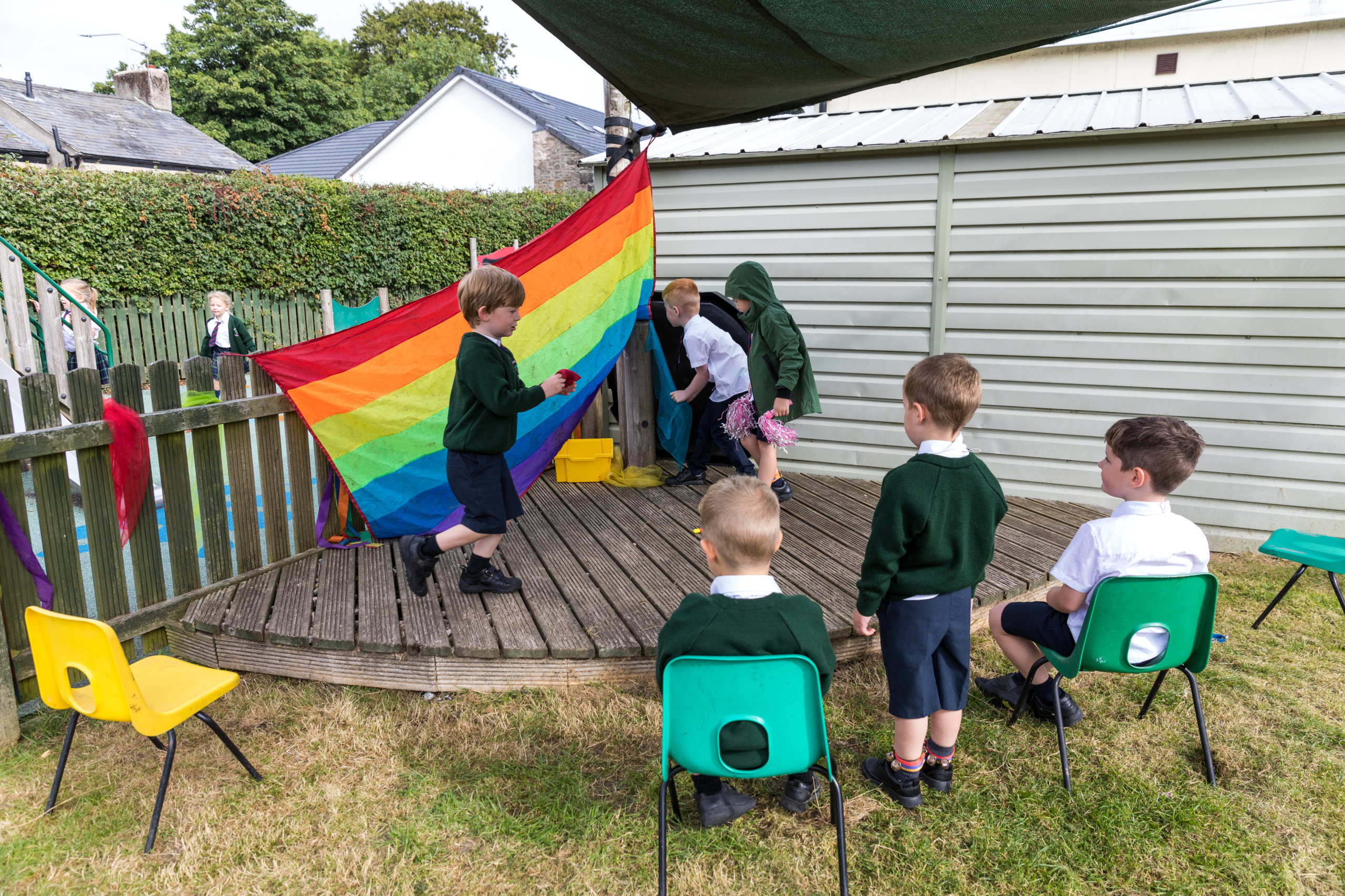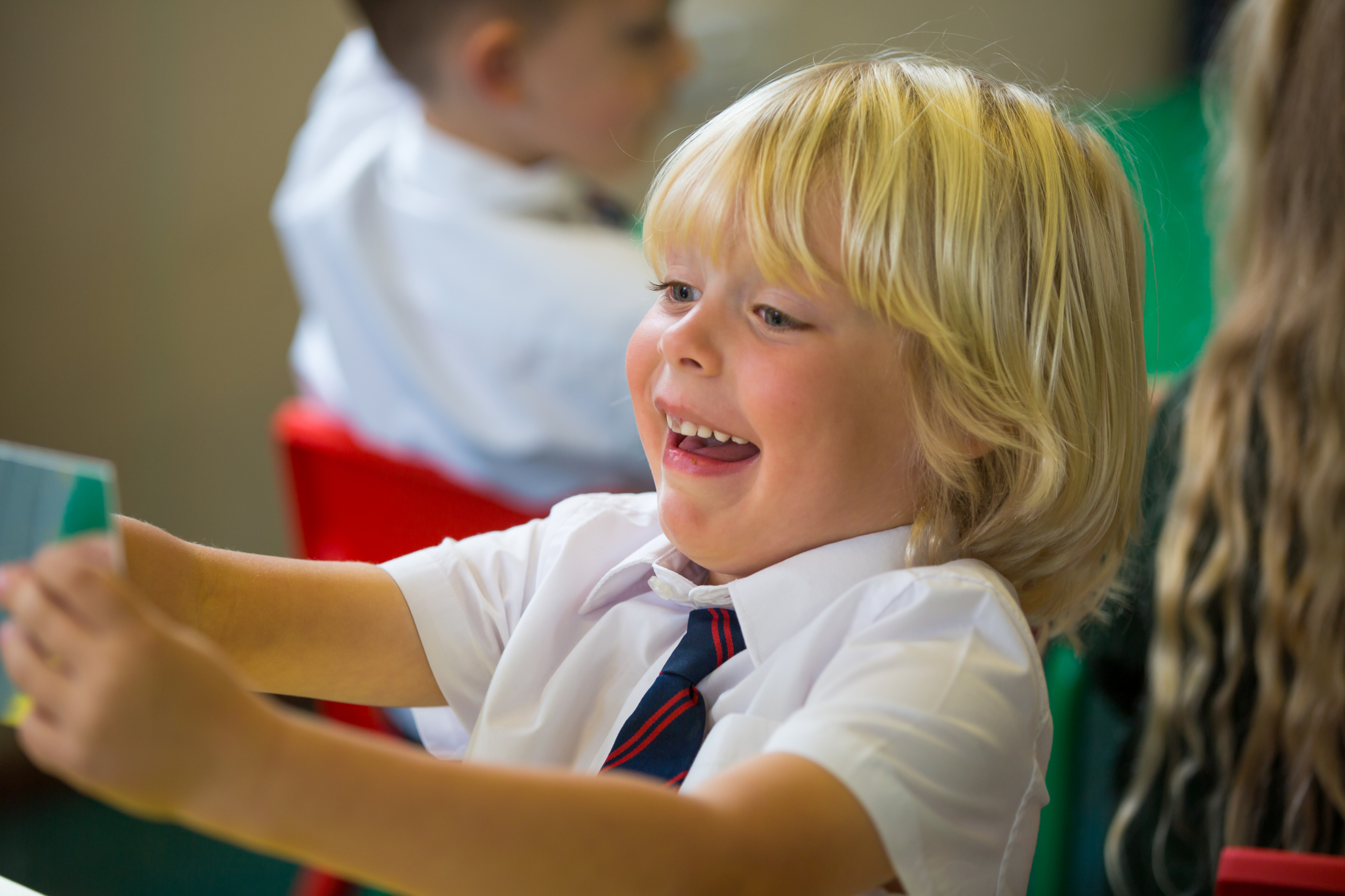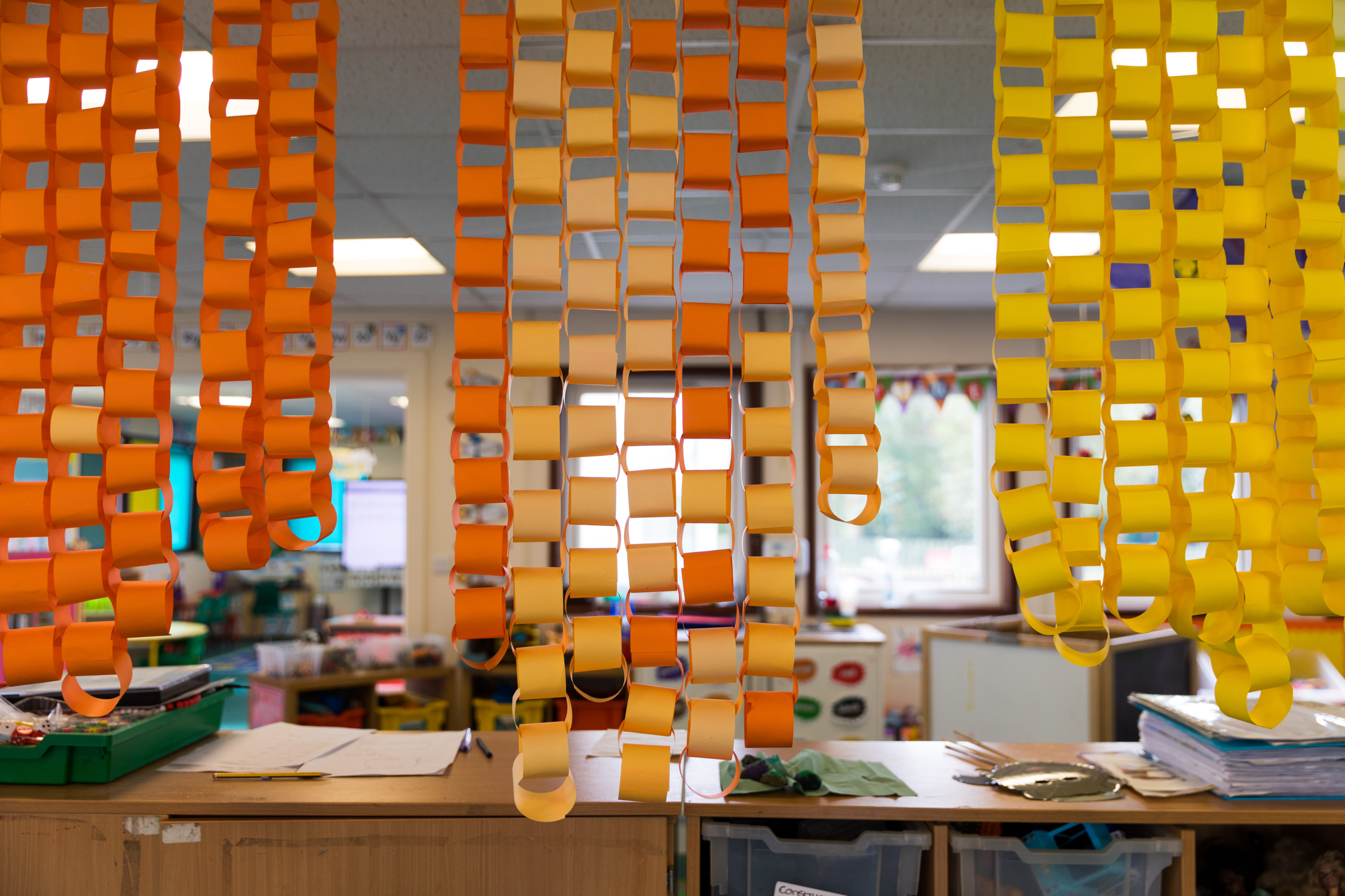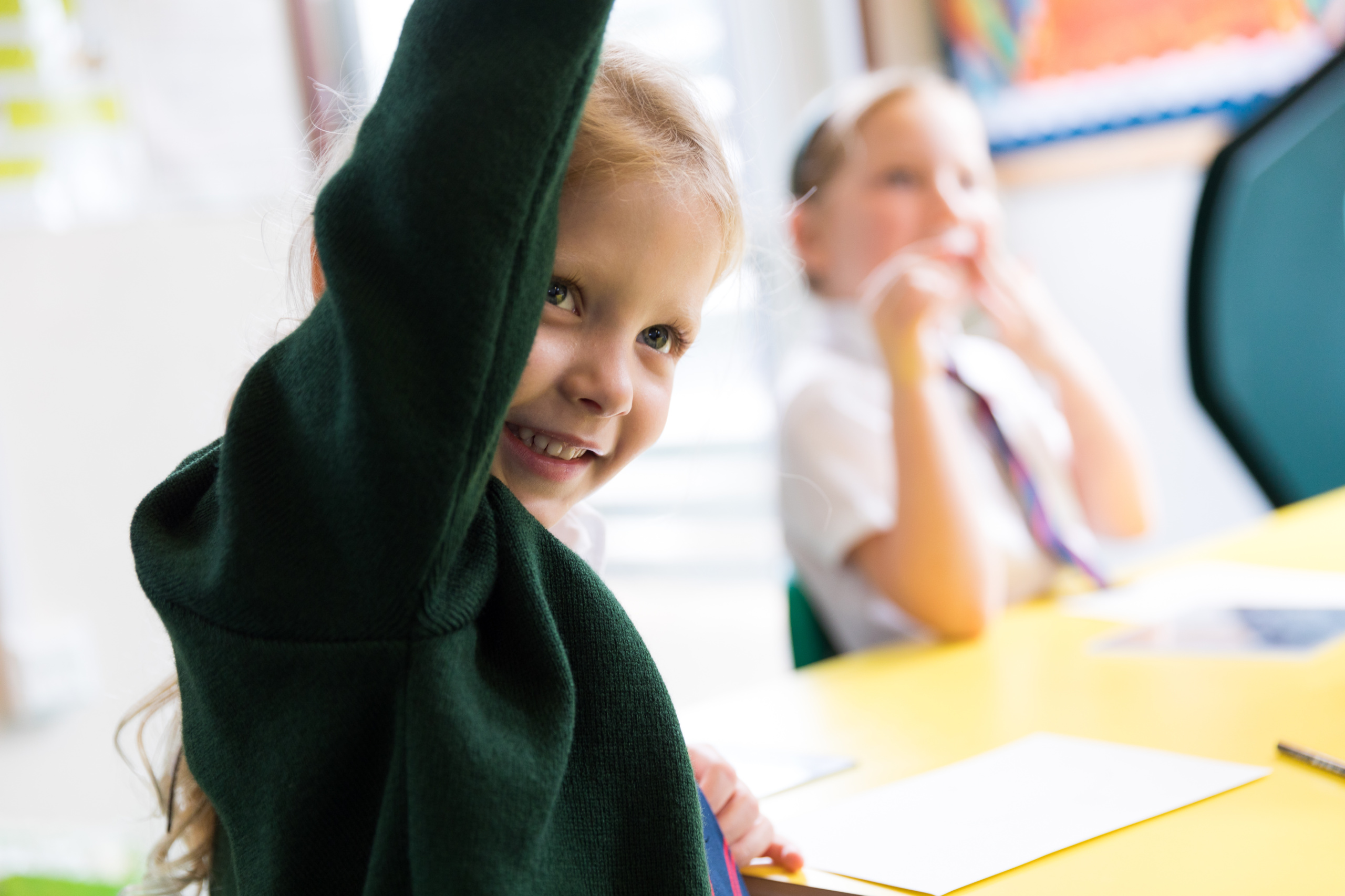 Client testimonial
Thank you Lee. I am really happy with these photos and can't wait to get them shared on the website. Too many good ones to choose from! Please can you pass on my thanks to Ian. He was fab to work with and will definitely recommend him.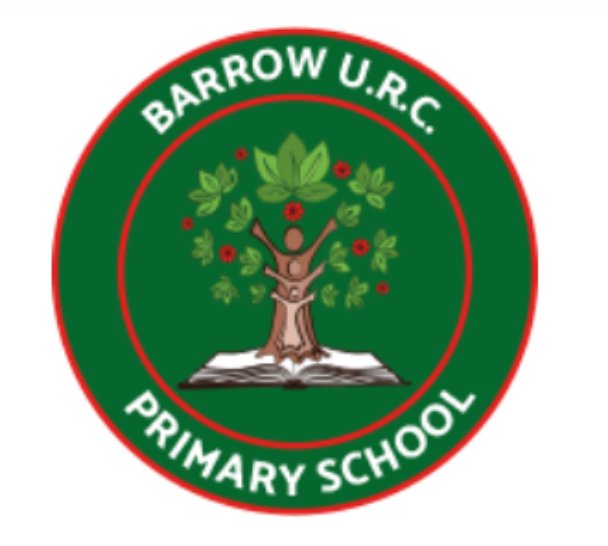 Mrs Nicola McArdle | Headteacher barrow urc school