The 2021 Priestley College prospectus has proven to be a hit with both the College and prospective students alike. The sharp, eye-catching design utilises the College's corporate colours and the combination of navy blue, grey and turquoise helped create a striking colour palette.
Our aim here was to design a Prospectus with a completely fresh new look for 2021. At Heckford we combined a striking layout with exceptional photography for product that really does deliver.
Graphical inspiration
Graphically the prospectus features a geometric diamond pattern that takes inspiration from the diamond shapes found in the College's logo.
Used as both as a way to frame images and as a background pattern the diamonds provided a method of connecting the prospectus design to Priestley's branding.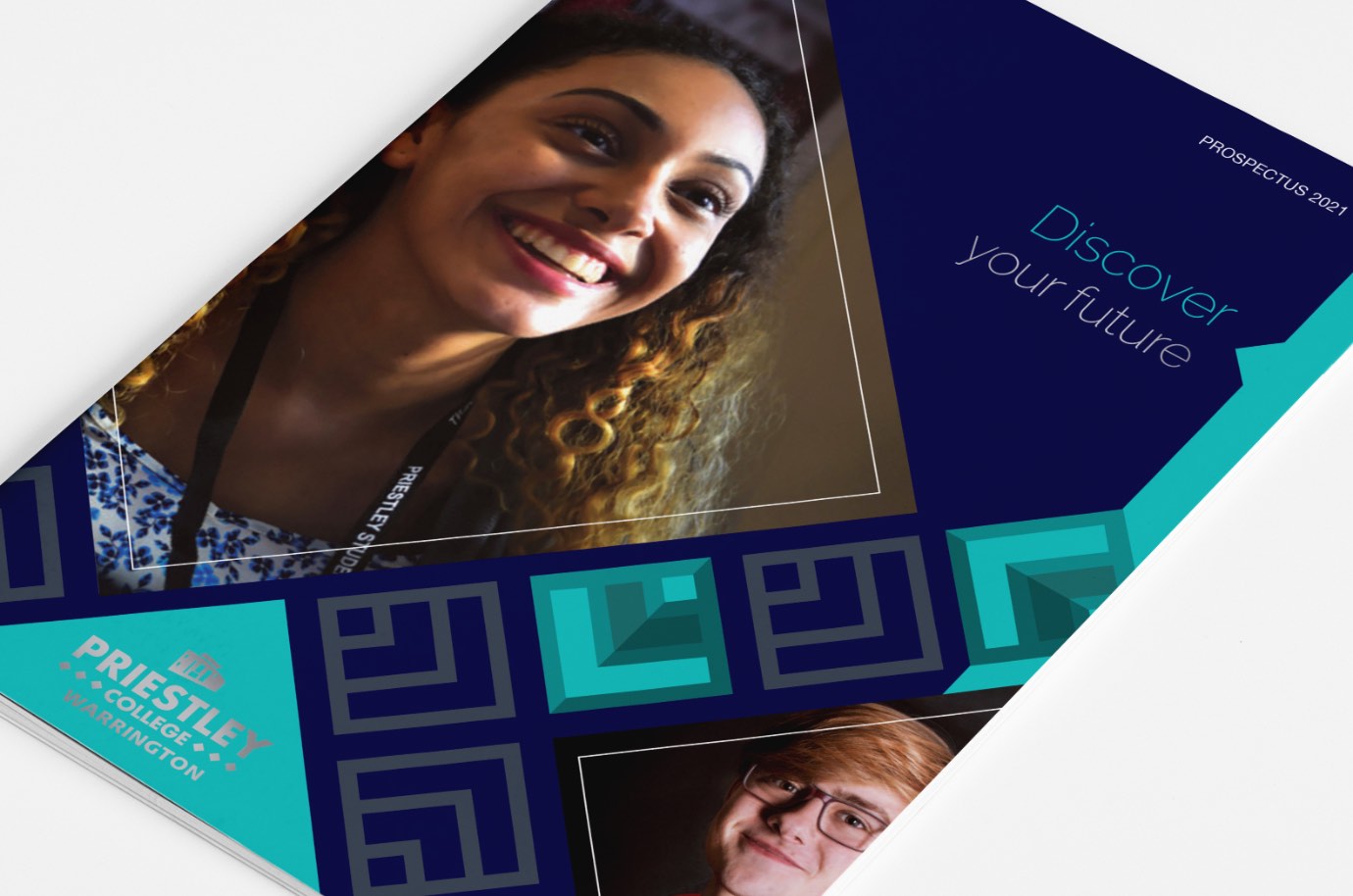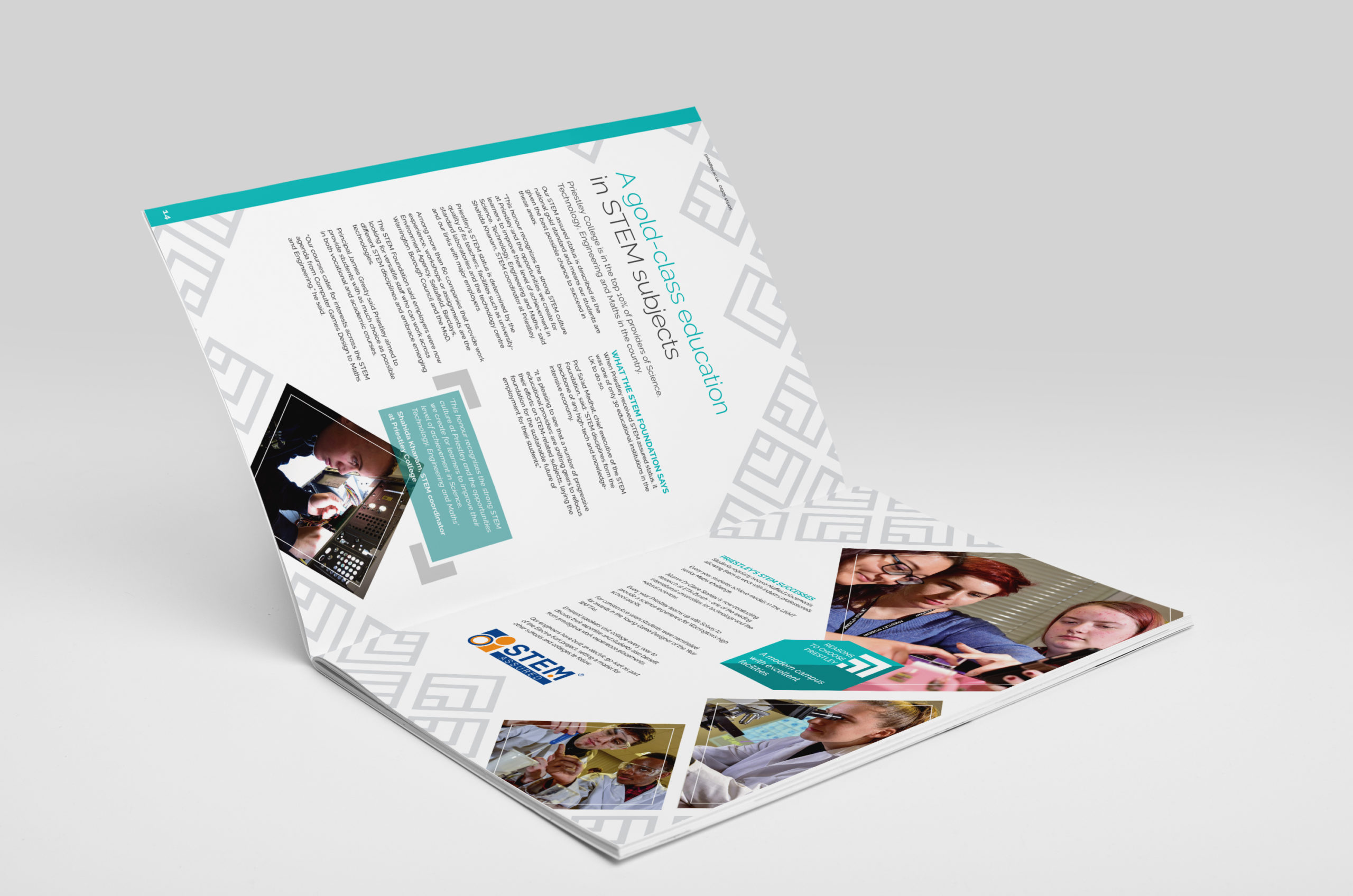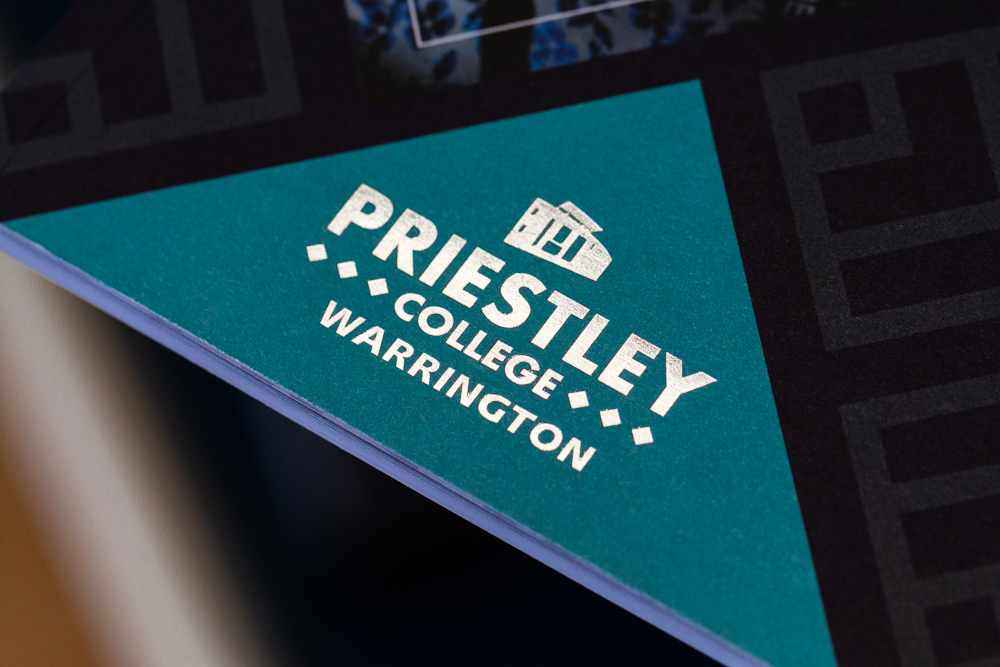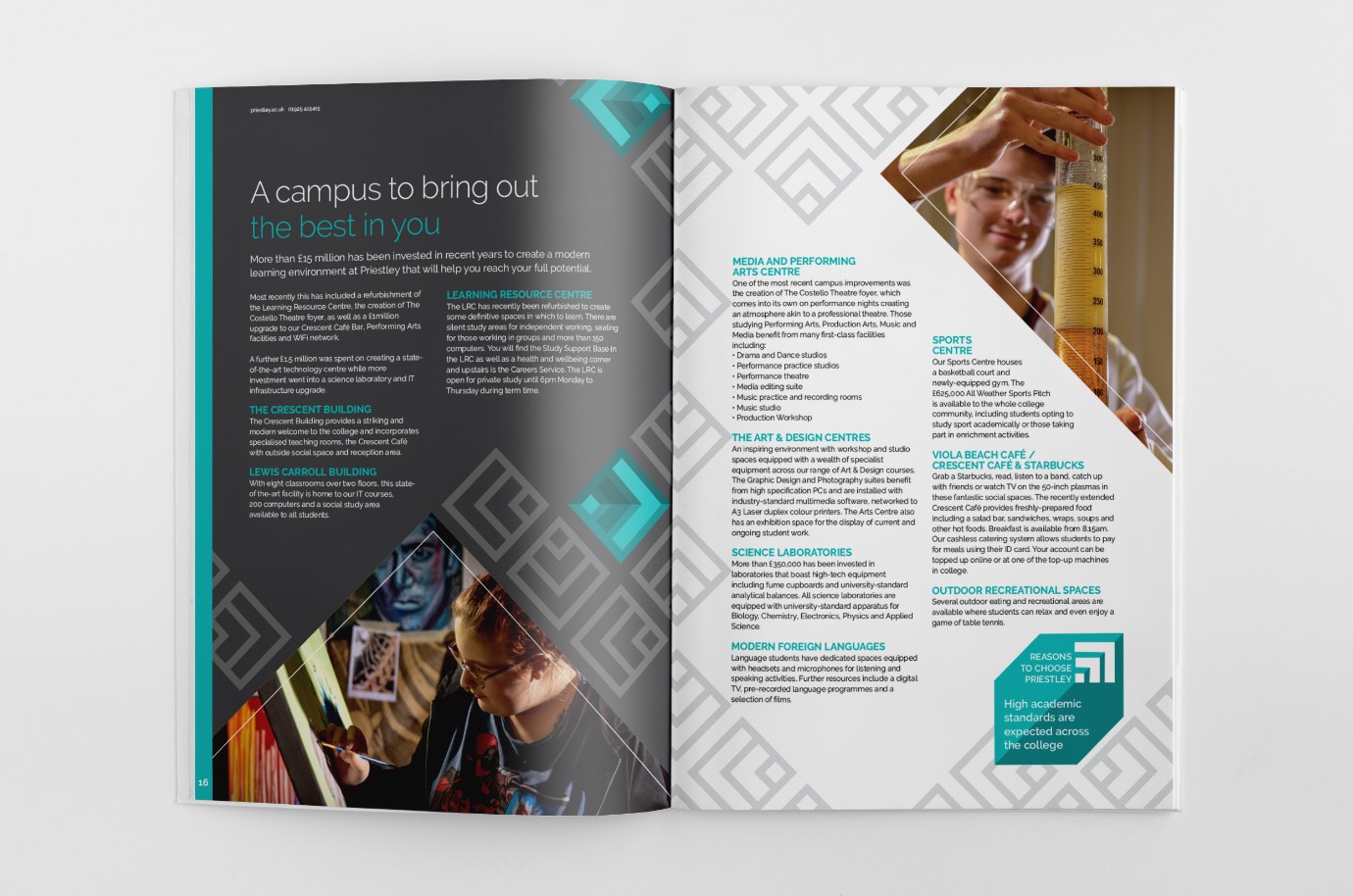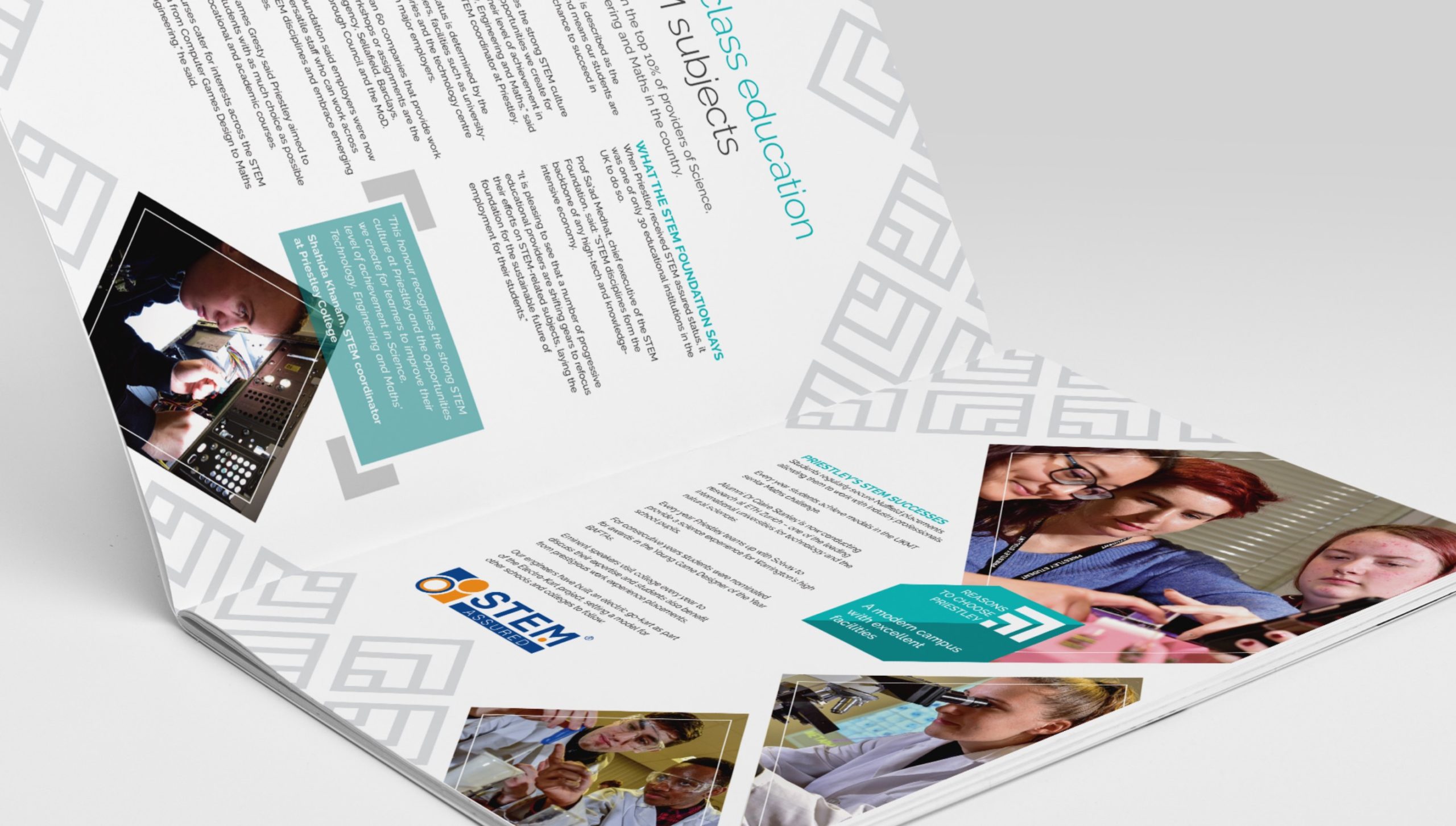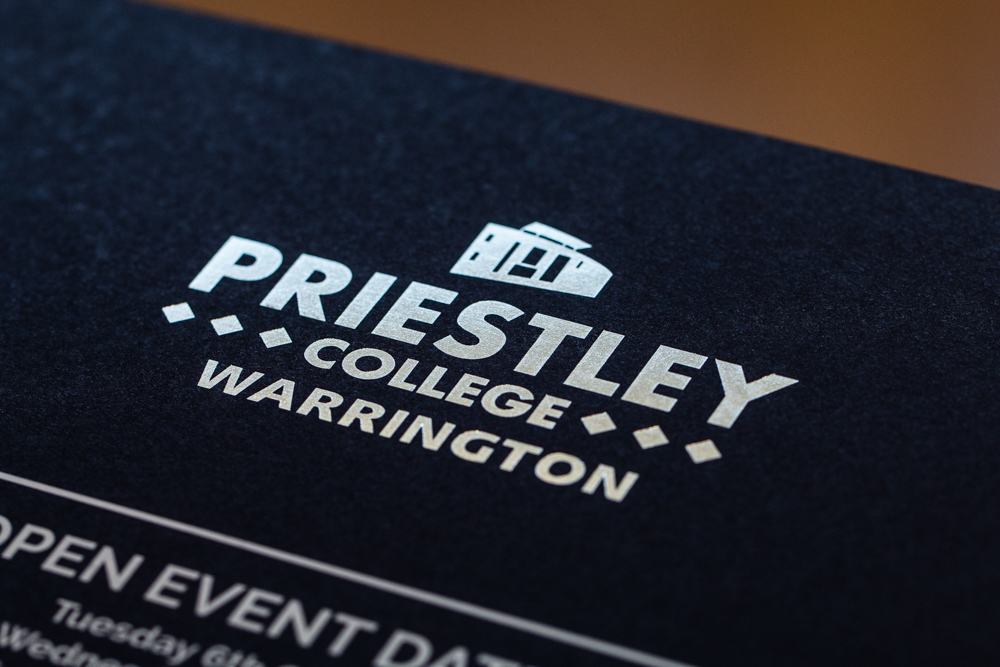 Textured feel
Print wise, we chose uncoated stocks to give the prospectus a tactile feel. The front and rear covers were enhanced by using silver foil on the College logo, making it stand off against the navy blue and adding a real touch of elegance. The College were keen to maintain an upmarket appearance with the prospectus and the subtle use of silver foiling really helped achieve this.