Many agencies will build you a website. Many will do some digital marketing and optimisation. But without a complete process your project is unlikely to deliver to its full potential. At Heckford, we call this process "The five steps to digital success":
Step 1: Exploration, Analysis & Strategy
Benjamin Franklin once said, "If you fail to plan, you are planning to fail" and nothing is truer with a Digital Project. Planning isn't always fun, but at Heckford we're fanatical about it as it forms the foundation of a successful on-going partnership.
Step 2: Design & Implementation
Are you happy with the way your current website looks? Has it aged well? Is it fast, secure? Does it generate the revenue and leads you expect? Design and implementation is the bit all agencies do. Some do it well. Some launch your website then go quiet. At Heckford, launching the website isn't the end. You'll notice it's just step 2 of 5…. we're not even halfway done yet!
Are you happy with the way your current website looks? Has it aged well? Is it fast, secure?
Step 3: Digital Marketing & Promotion
Broadcasting your message, interacting with customers, advertising your products and services to people specifically interested in your niche. Does your agency currently do this? Does it generate revenue and leads? At Heckford we can use the most effective methods of modern marketing to deliver results, measured against the goals set out in step 1, including PPC & Display advertising, Social Media marketing, Email campaigns, Blogging & Content Marketing.
Step 4: Review & Optimise
So we've set out a digital strategy, we've put it into action and then promoted your web presence to drive revenue. It's going great, but it can be improved even further!
Though a process of Continual Improvement, Heckford can review and optimise your web presence against the goals set out in step 1, keeping everything on track, spotting new opportunities and applying refinements. Continual Improvement is a key part in the journey to Digital Success and ensures the best return on investment. Many strategies involve renewing a website every 3-5 years, but once your website is with Heckford you won't need to, as it's already ahead of the game!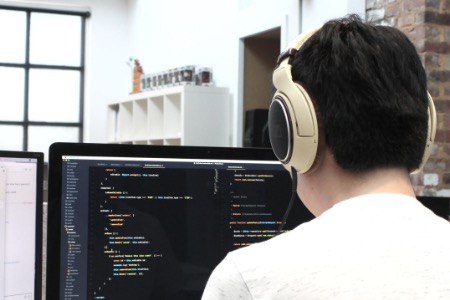 Step 5: Maintain
Website maintenance is an important, but slightly unsexy, cornerstone of your Digital Strategy. Technical aspects like hosting, backups and software updates along with content updates for new banners, new pages and implementing new features are key to your digital success.
Working with Heckford, you'll find these requirements are a breeze, especially when working with us on a retainer basis. Our in-house team work swiftly, to maintain and make changes to keep your digital engine purring. Our go to choice of framework to build our clients' websites is WordPress but we often maintain and develop with other framework too, such as Concrete5, Laravel and even completely bespoke systems built from scratch.
WordPress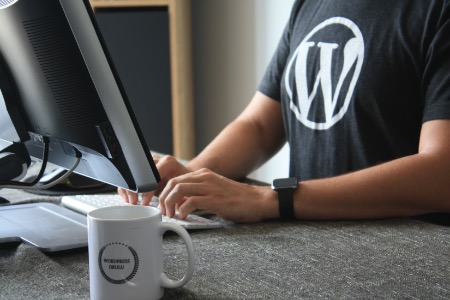 WordPress is an industry-leading blogging & Content Management System. It's easy to use, highly customisable and will be at the core of your new website.
As of 2019 it is used by almost 34% of the internet and is estimated nearly 64 million websites use WordPress. This includes some of the worlds largest enterprises online, including eBay, CNN, UPS, Reuters, Sony & Forbes.
WordPress is Open Source and is free from both up-front and on-going licensing costs but is backed by Automattic, a $1.2-billion-dollar commercial entity with over 380 employees.
Using WordPress means the new website will be built on an agile, extensible & cost-effective framework, that is constantly updated to keep pace with the internet as it evolves. Coupled with other technologies such as the powerful Bootstrap CSS framework and other technologies such as ReactJS, WordPress can be extended further by utilising it's highly customise content blocks to add and build pages to your website. WordPress is a fantastic package, but it's vital to configure and maintain it properly to ensure your website has a long life, on a fast and secure platform. The Digital Team at Heckford have industry experience of implementing and maintaining hundreds of WordPress sites, for clients ranging from small non-profit organisations to High Street brands with hundreds of stores.
At Heckford we've refined our WordPress package to include:
The highest level of security – by wrapping WordPress in a rock-solid application firewall, which protects the website at server level.
Blazing-fast speeds – with a page caching mechanism that's tuned just for WordPress, along with customised server and database configurations that really make WordPress fly.
Nightly backups – taking a snapshot of the website automatically, to give you peace of mind
Managed updates – our team actively manage your WordPress installation, to keep the core software and plug-ins updated with the latest patches and features.