The Ice Box – now on the road
Heckford were recently commissioned by Barlow Trailers to design, print and install a full wrap for one of their refrigerated trailers.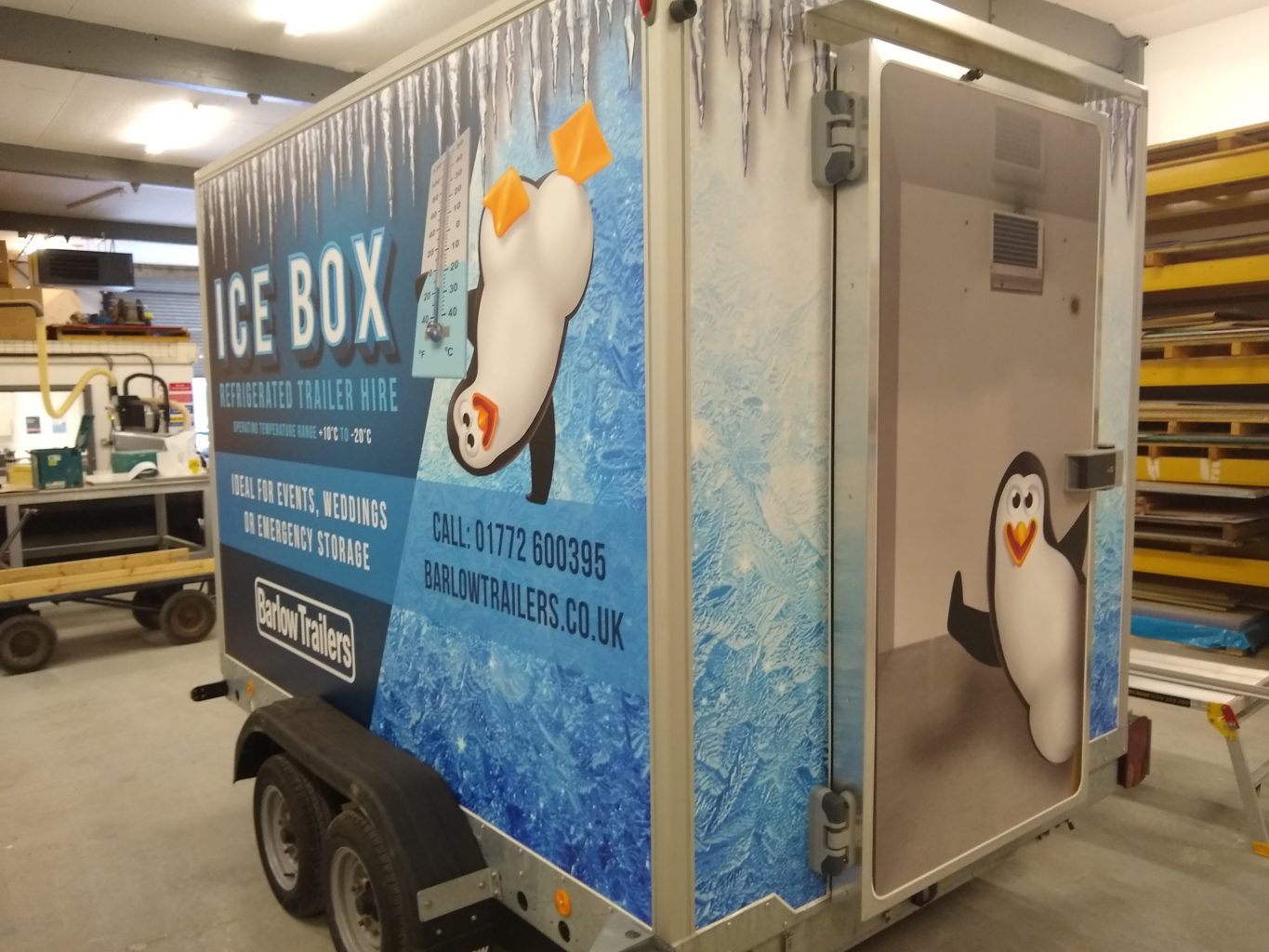 The perfect solution
Bright colours combined with penguin illustrations were used to create eye-catching graphics which really make the trailer stand out whenever it's on hire.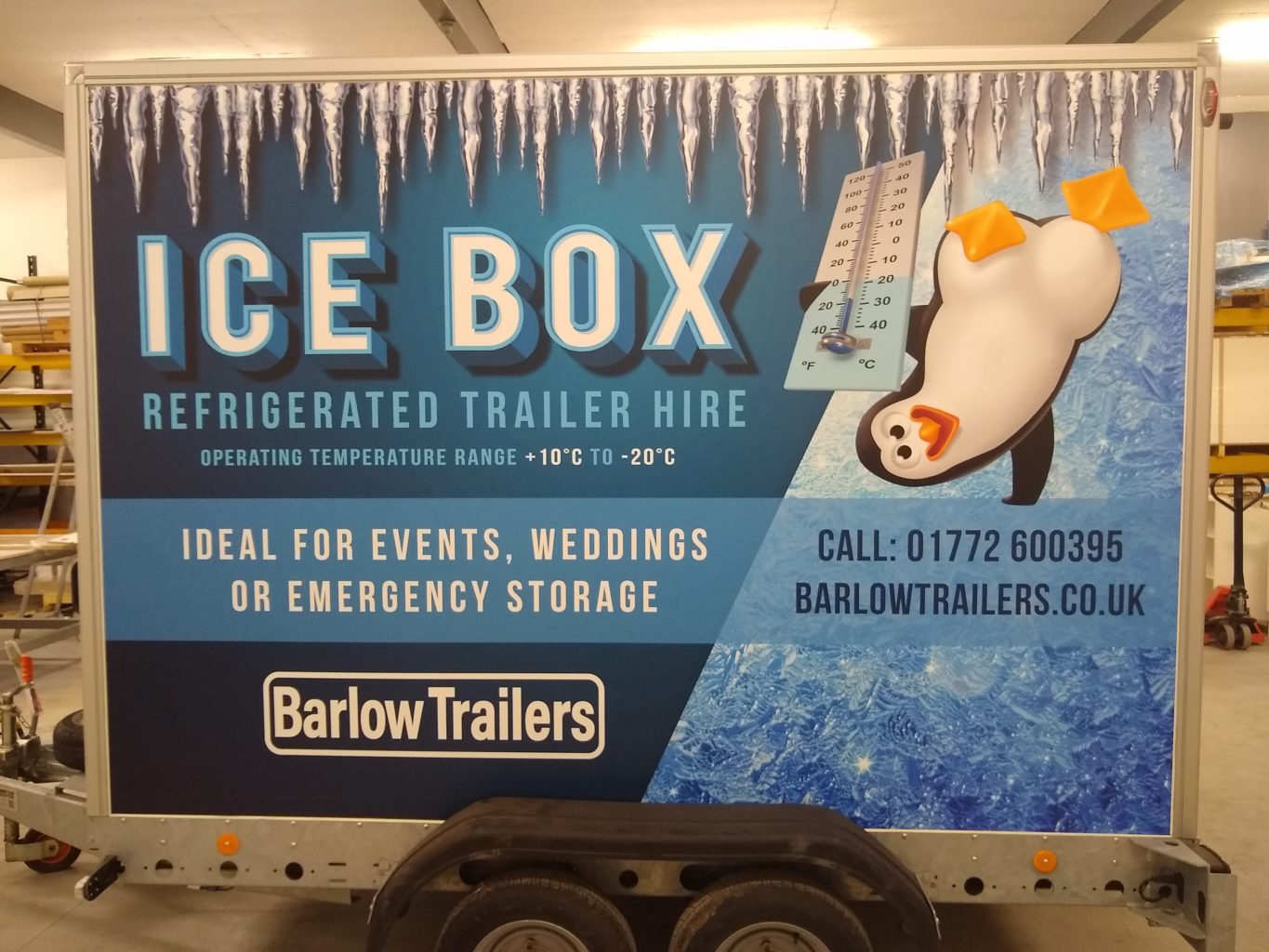 Tine to upgrade your trailer?
To turn your trailers, fleet cars or vans into a mobile advertisement give us a call.
Need help bringing your ideas to life? We want to help!!
Contact us now – ian.b@heckford-advertising.co.uk