WordPress is a popular content management system (CMS). WordPress powers (depending on where you source your data) between 64 million and 455 million websites. Those are each an incredible number of websites that rely on WordPress to deliver their content to their audiences.
There are more statistics that indicate that over 40% of all known websites use WordPress. Plus, when you consider that WordPress is a CMS, it then accounts for over 60% of the CMS market share.
Why WordPress?
WordPress is popular; it is well-documented and well supported. It has a huge library of plugins and it has a vast library of 'off-the-shelf' themes to choose from.
An excess of 40% of all known websites are built upon the WordPress platform. Therefore, we consider it the ideal platform for the vast majority of our clients needs. Although, WordPress is not considered an e-commerce platform out of the box, it is extensible through the 'WooCommerce' plugin.
At Heckford we always strive to get the best out of the WordPress platform, for example using popular security plugins such as 'Wordfence' to name but one. In addition, extra configuration of the web hosting platform can be performed. Plus, you could use a managed WordPress host such as Flywheel which can take some of that burden off you.
Getting the most from wordpress is where the experience and expertise of a digital agency comes in. Our team at Heckford knows that the web server needs to be fast. Bespoke themes built to be lightweight. Keeping the size and number of Javascript scripts to a bare minimum. Finding that balance between speed of delivery and the information provided coupled with all the functionality which that will entail, that is where our team can help.
Popularity benefits
63 million or 455 million WordPress powered websites. Whichever number it is, there is no mistaking that WordPress is an immensely popular platform. A platform which has evolved and matured over the past 18 years.
Straight out of the box, a vanilla WordPress installation has pages for those common home pages; contact pages and about pages. Plus, posts for news and blog sections of your website. Want more? Well, there are tools to create custom post types. Our team has created many of these custom post types in the past. WordPress can do so much more than 'what it says on the tin'. That is where our team at Heckford can come into play.
At Heckford, our in-house team have some thirty years experience between them. In addition, our studio team have skills in graphics and animation. Alongside the studio team, our digital marketing team have experience with technical SEO, web development and social media campaigns. The two teams complement and overlap each other.
Our experienced and talented team can create a stunning website for your business. Plus, our team will provide all the functionality to help you achieve your online commercial goals.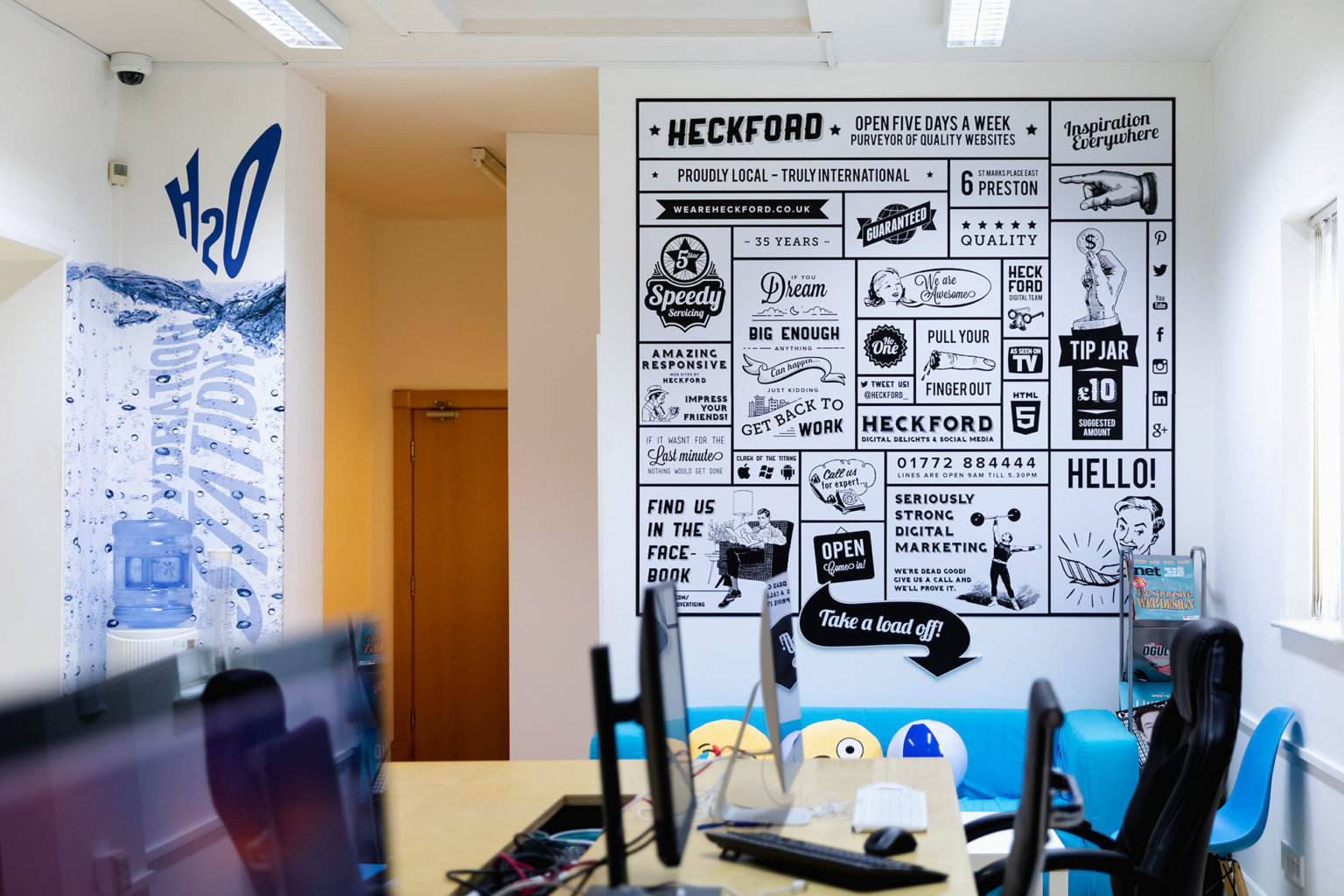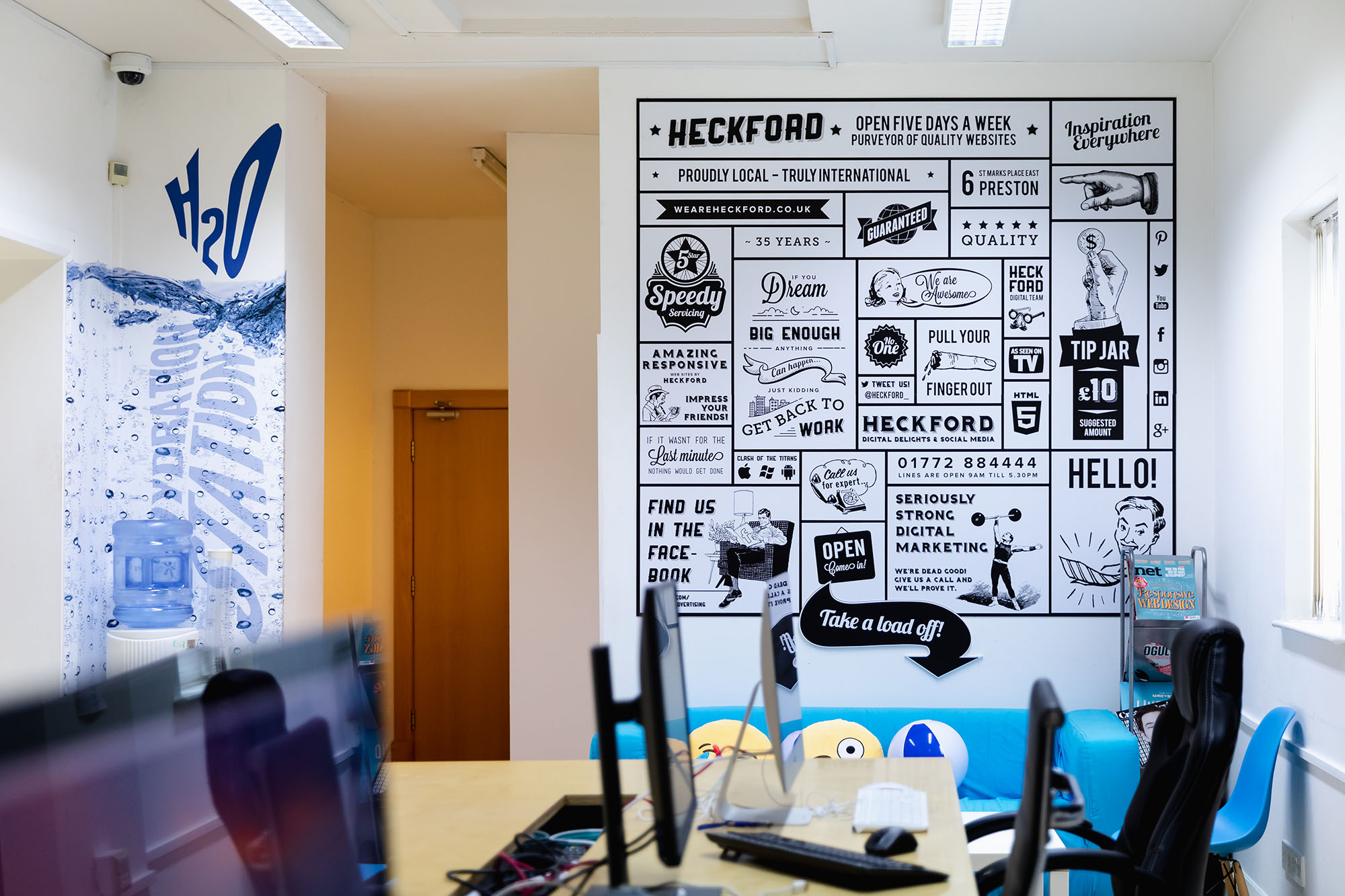 For SEO, recent developments have seen search engines such as Google focus on user experience with Page Experience metrics to measure website performance. Developers now need to consider Core Web Vitals into each and every build. Technical SEO specialists and developers strive to work together to adhere to best practice and achieve those goals.
In a nutshell, the websites that we build must load quickly, be responsive and be visually stable too. Our team will ensure these benefits are baked into your website build by default.
How we can help
WordPress is popular and well supported. Our team at Heckford have the expertise to help you achieve your goals when building your WordPress website (or indeed any other CMS website). Our team will consider aspects such as speed, visuals, content and security. Furthermore, our team will work with you at every stage to ensure your website performs optimally.
For SEO, we take it as a serious given, making sure the website is search engine friendly and scalable too. Once your website is live, we can help you manage PPC campaigns and drive awareness through social media channels.