Oldham College

Internal and external signage
The Client
Oldham College offers an extensive range of qualifications in a variety of areas including digital and creative, performing arts and media, financial and professional services, sport, travel and public services, construction and the built environment, caring professions plus retail and commercial. Heckford were asked to provide a variety of signage solutions to suit both the interior and exterior of the college.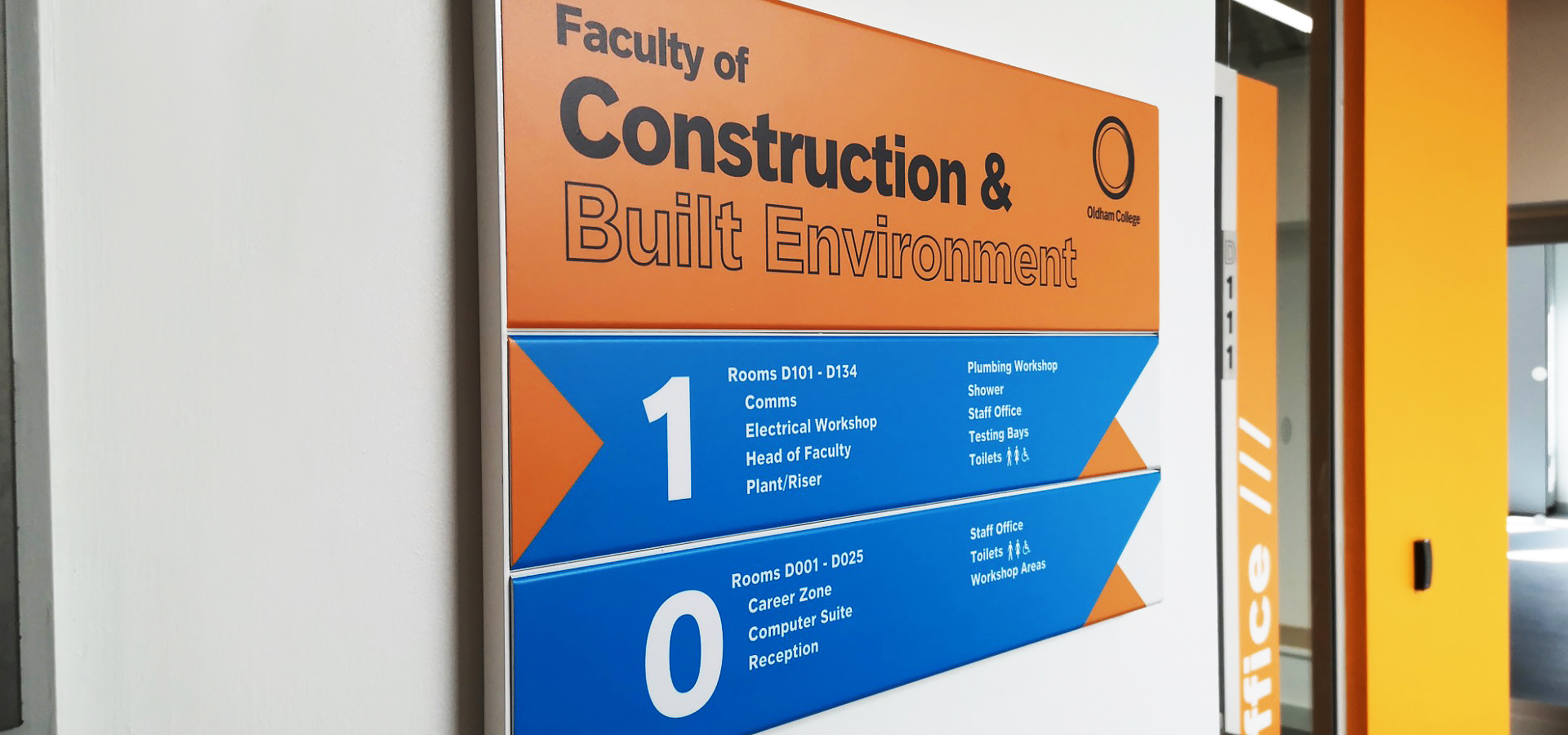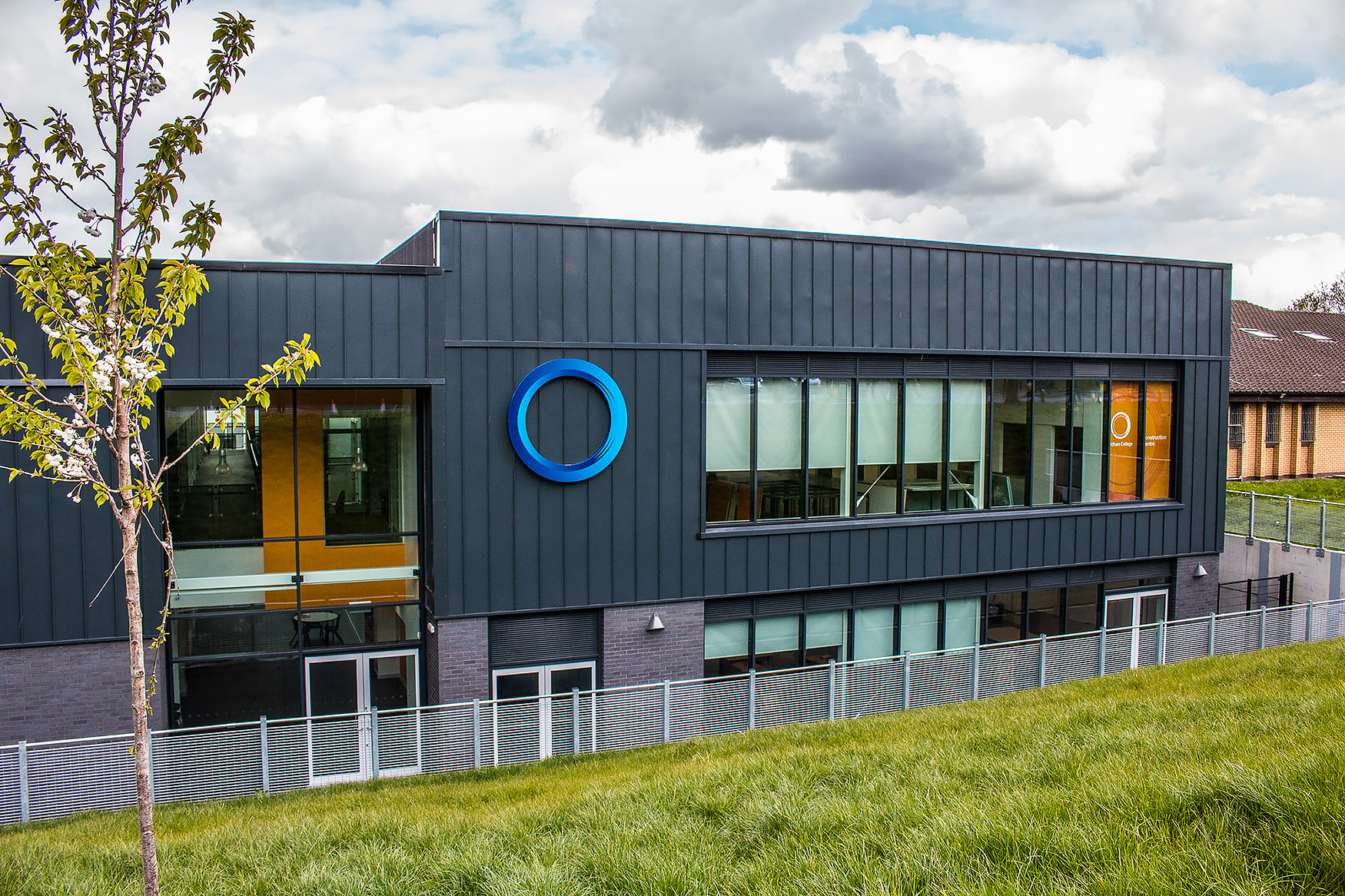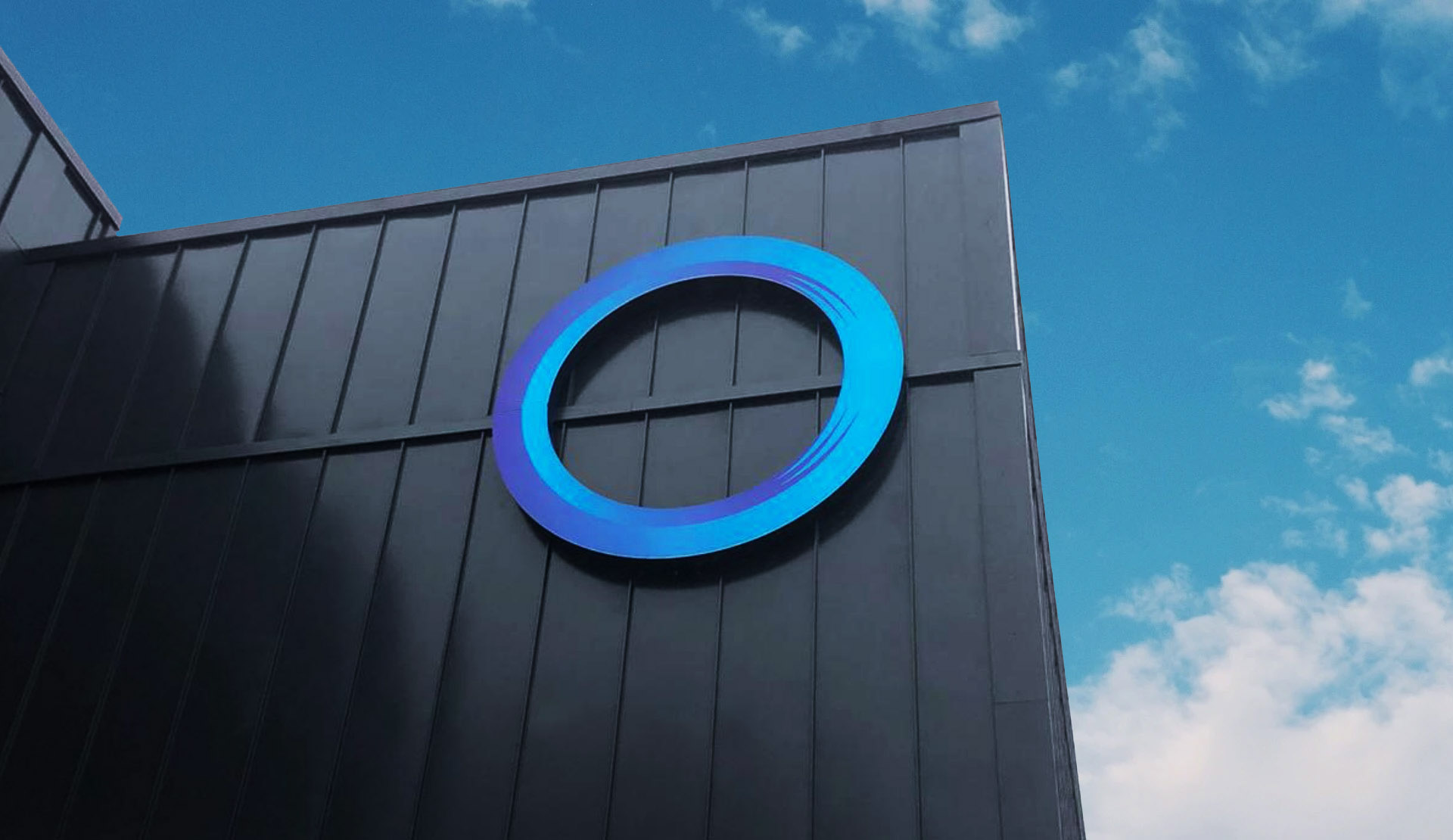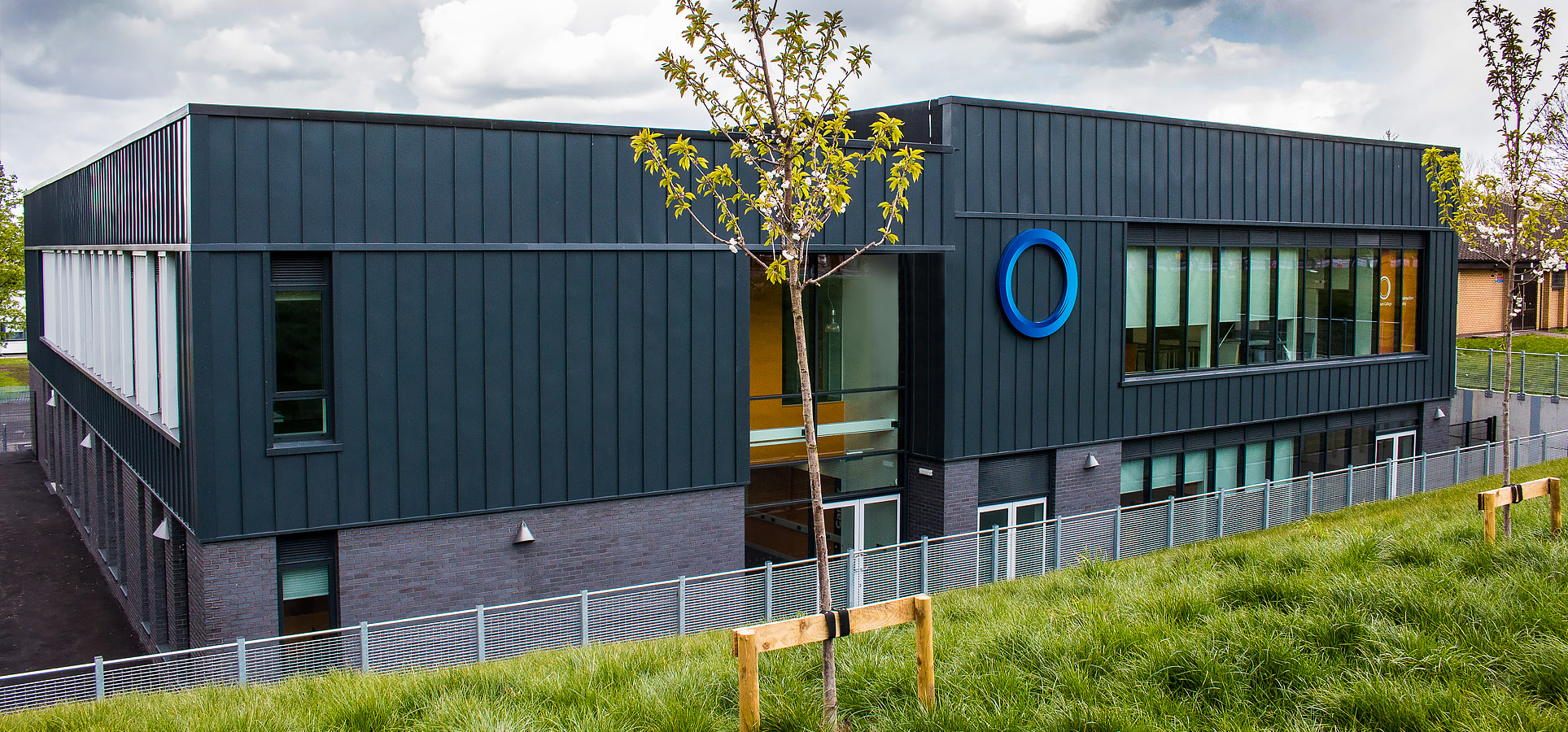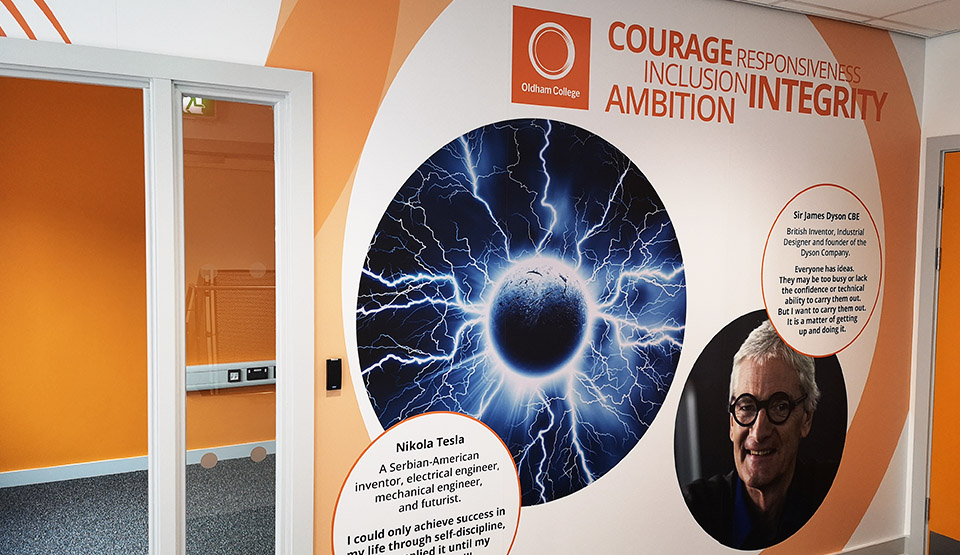 Project Overview
The team at Oldham College wanted all signage in the new faculty to be considerate of what had been established across the existing buildings while, not being afraid to enhance the offerings to make this new venue a benchmark for the renowned college. To begin with one of our consultants met with the Willmott Dixon and Oldham College teams to undertake a thorough audit on all the signage and branding across the existing faculty buildings to establish an expectation.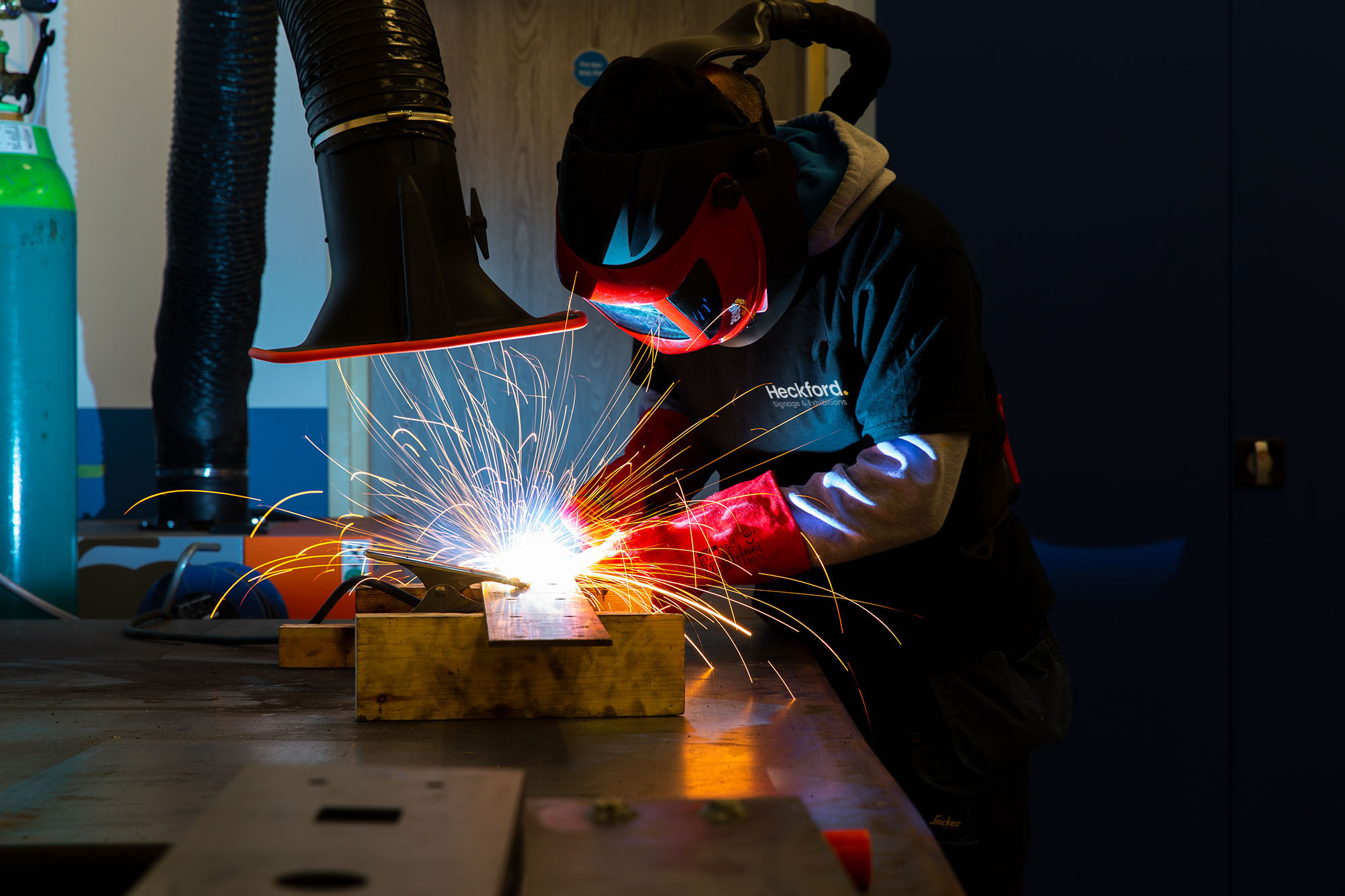 Heckford created a vibrant and iconic visage of the logo effective both day and night.
HECKFORD SIGNAGE TEAM
Our Signage Solution
We worked with our creative team to map out visuals which would not only aid navigation but engage the students in key sections of the building. As our consultants are versed in all touch points of the Heckford services suite, we were able to discuss ideas on site, respond to all questions, problem solve and suggest ideas for how to improve what had been established in the past.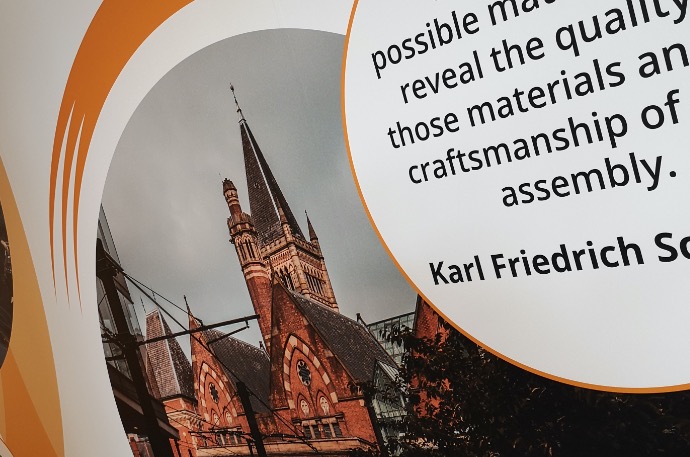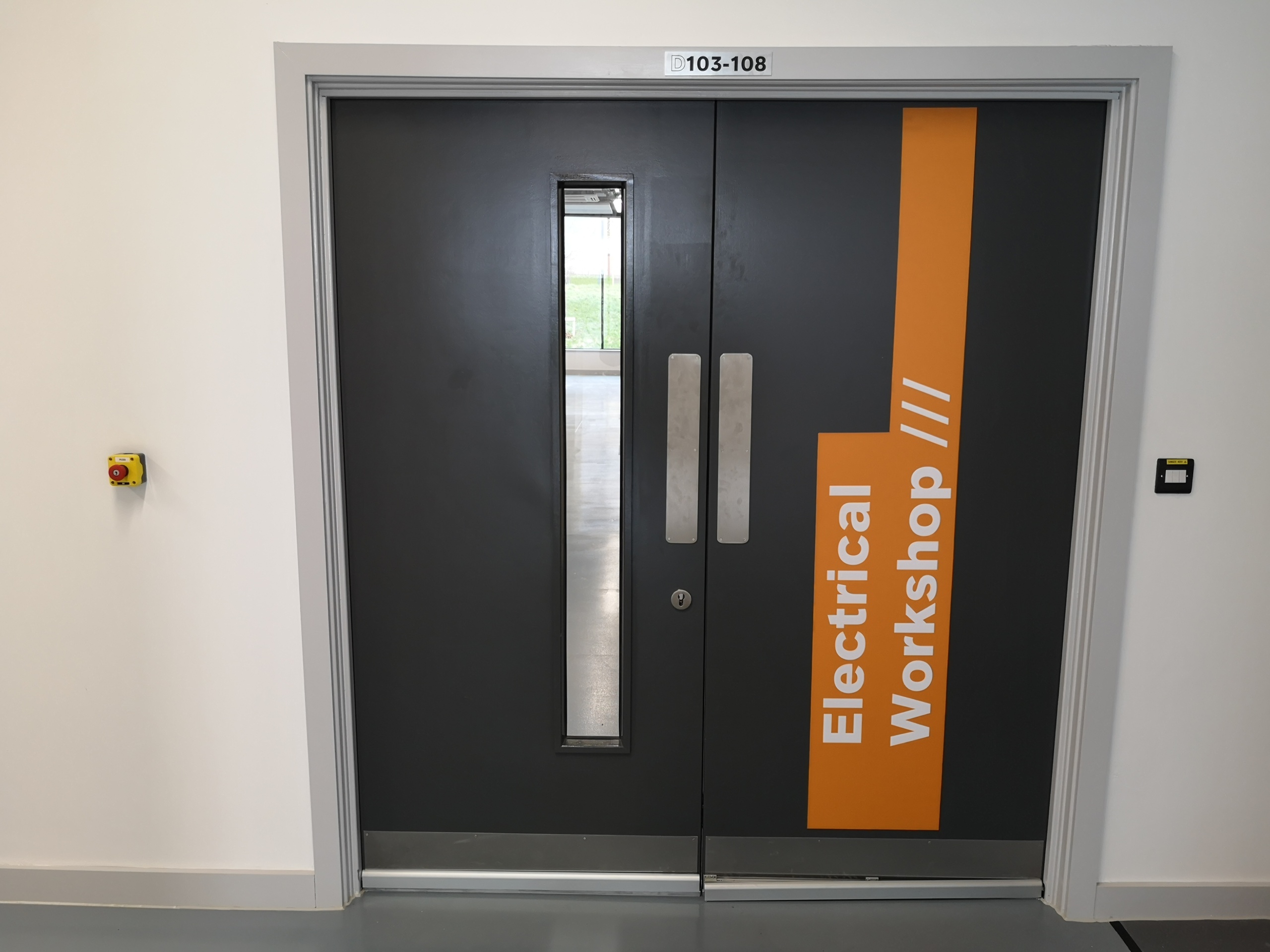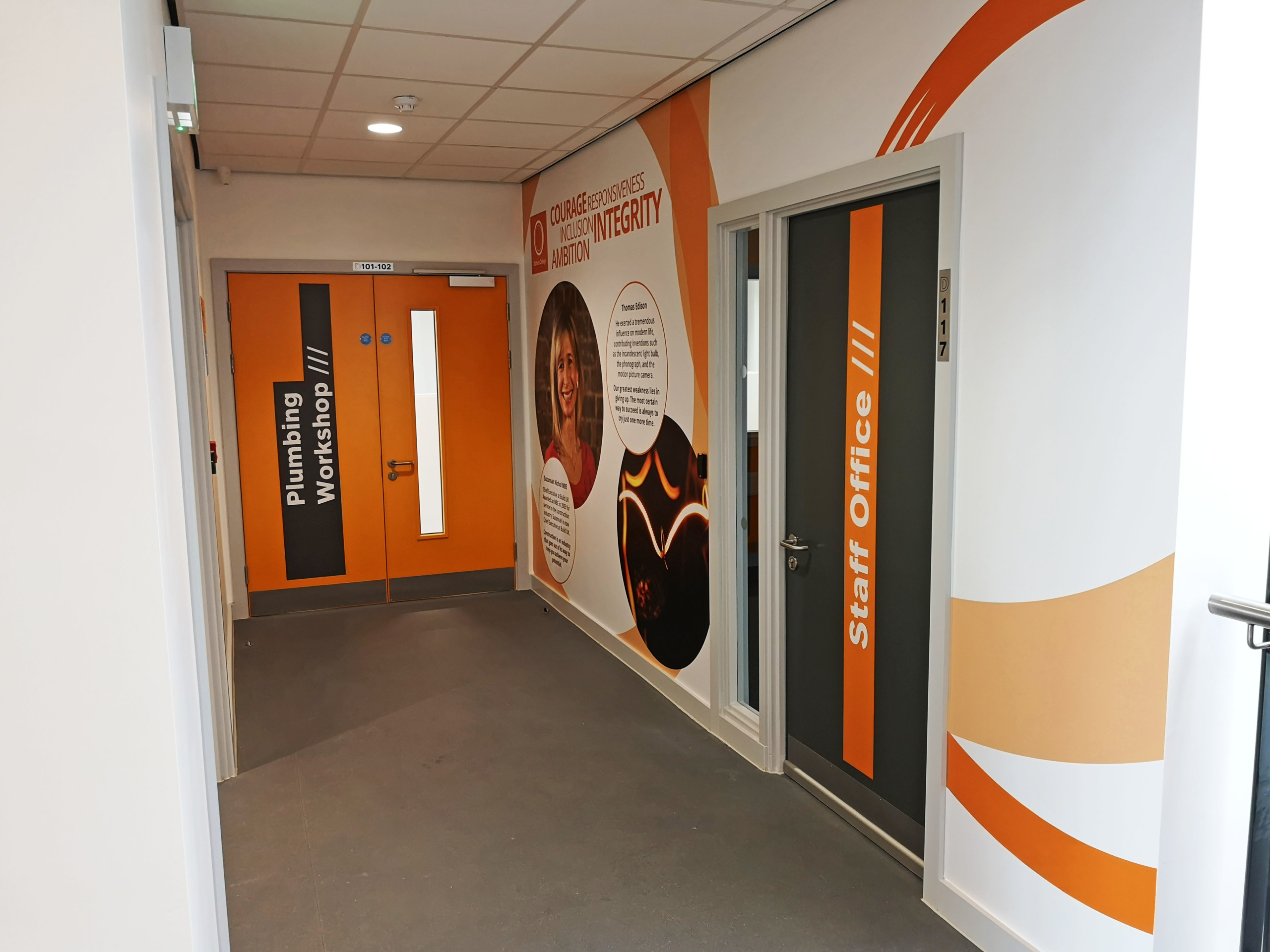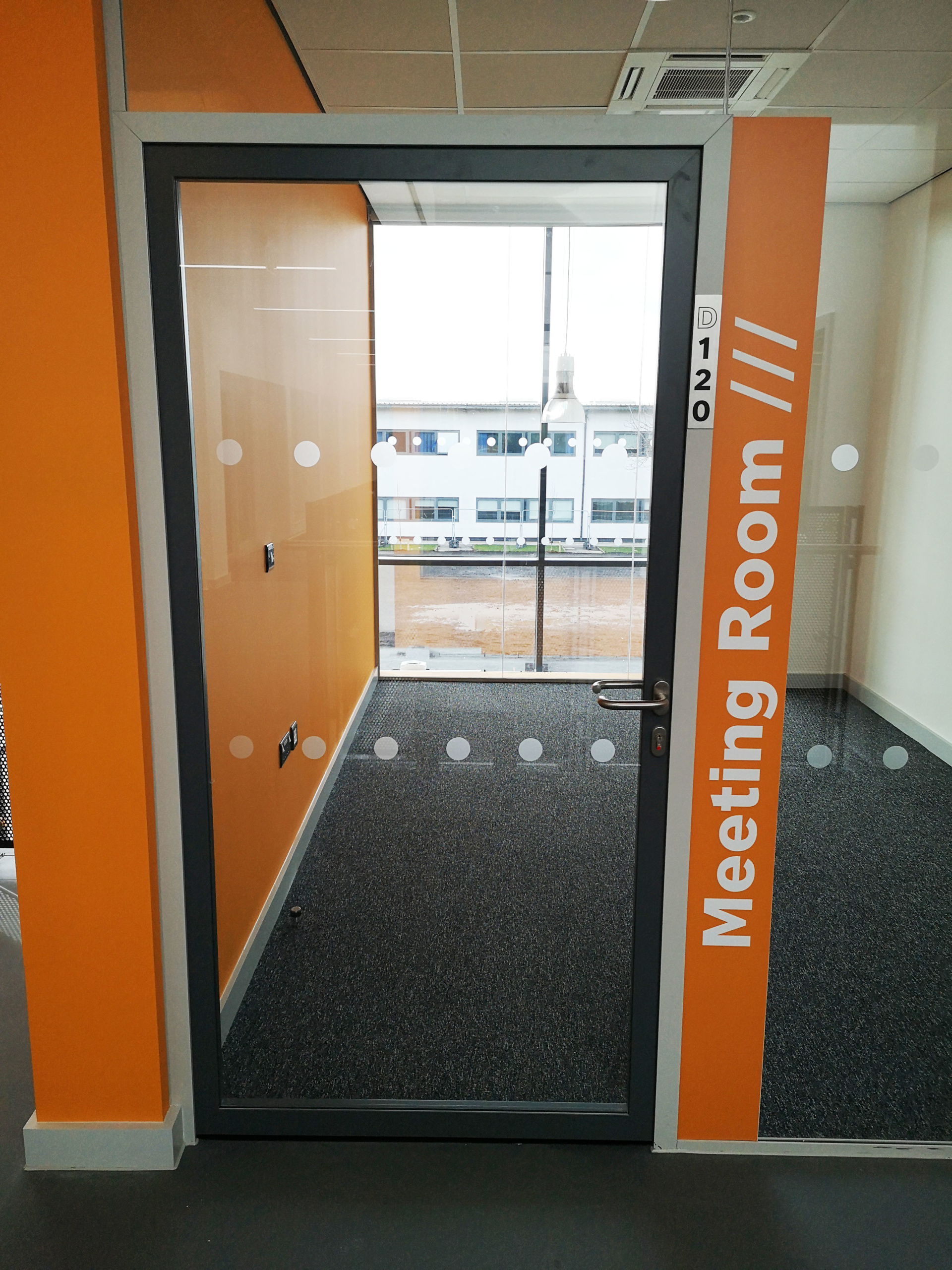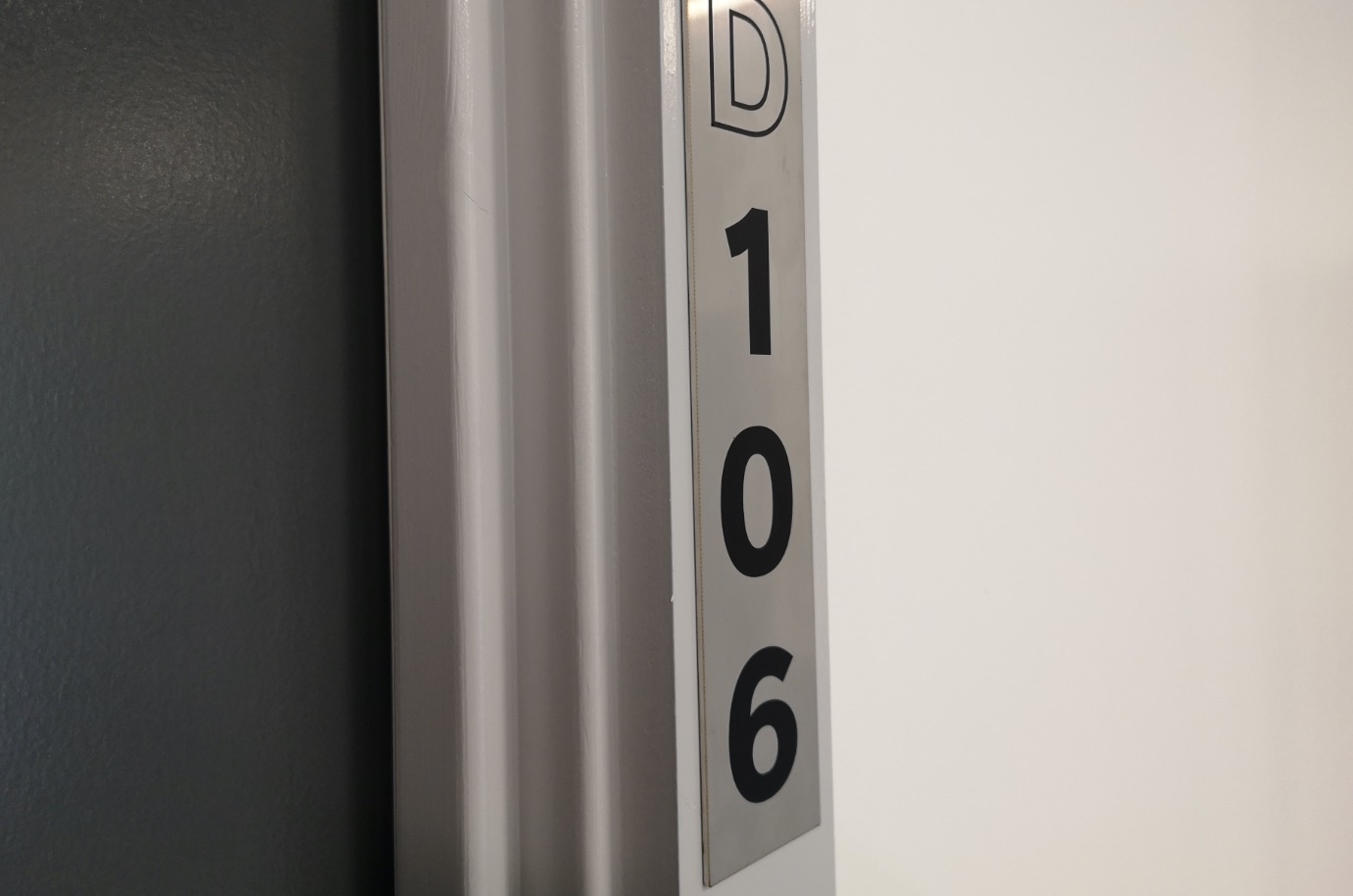 The building exterior
The exterior of any building is where everything begins and the new faculty required signage which would complement the sleek design of the architecture carefully constructed by Willmott Dixon. As such, we engineered an internally illuminated sign with seamless steel trim which would create a vibrant and iconic visage of the logo even from a distance, both effective during the day and even more eye catching during the evenings.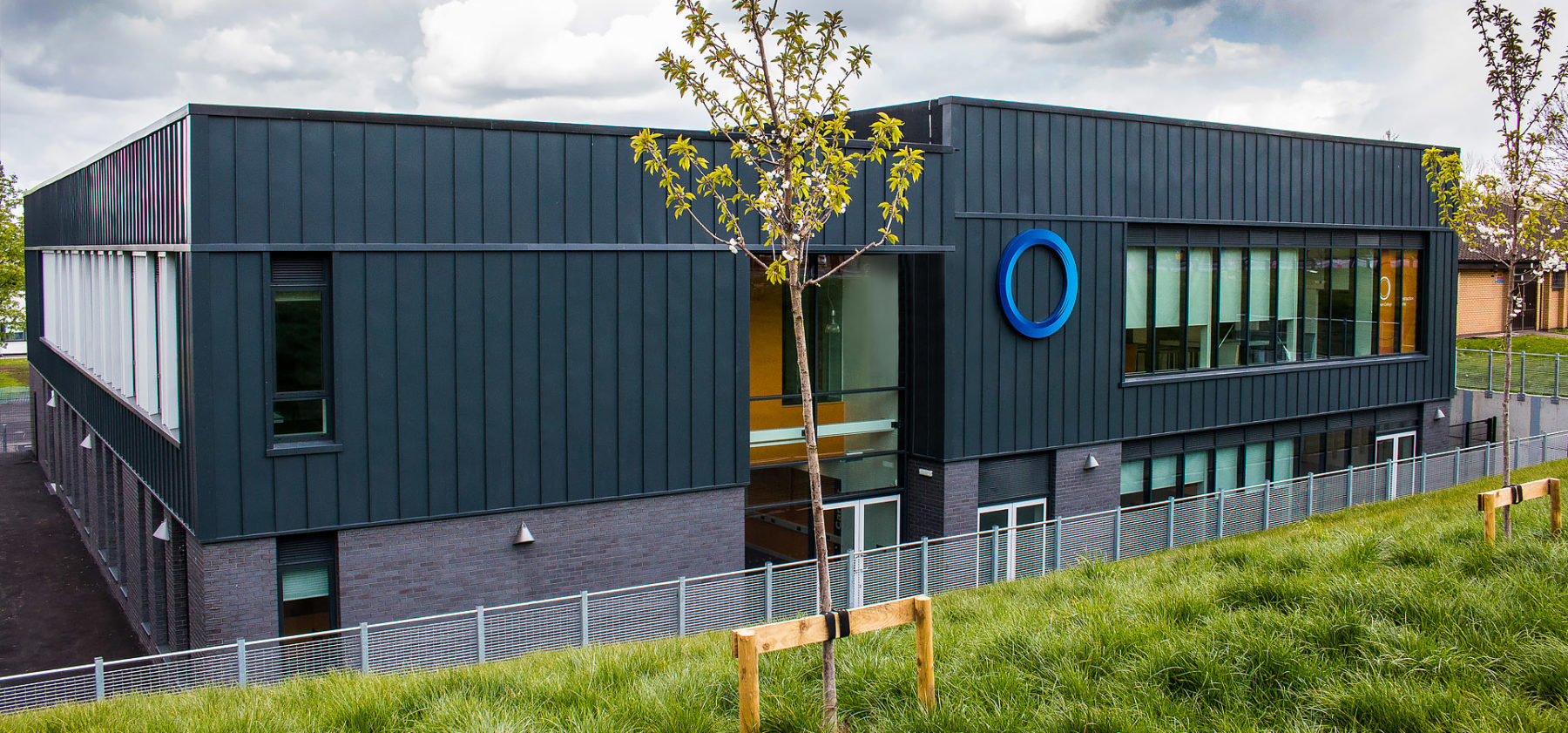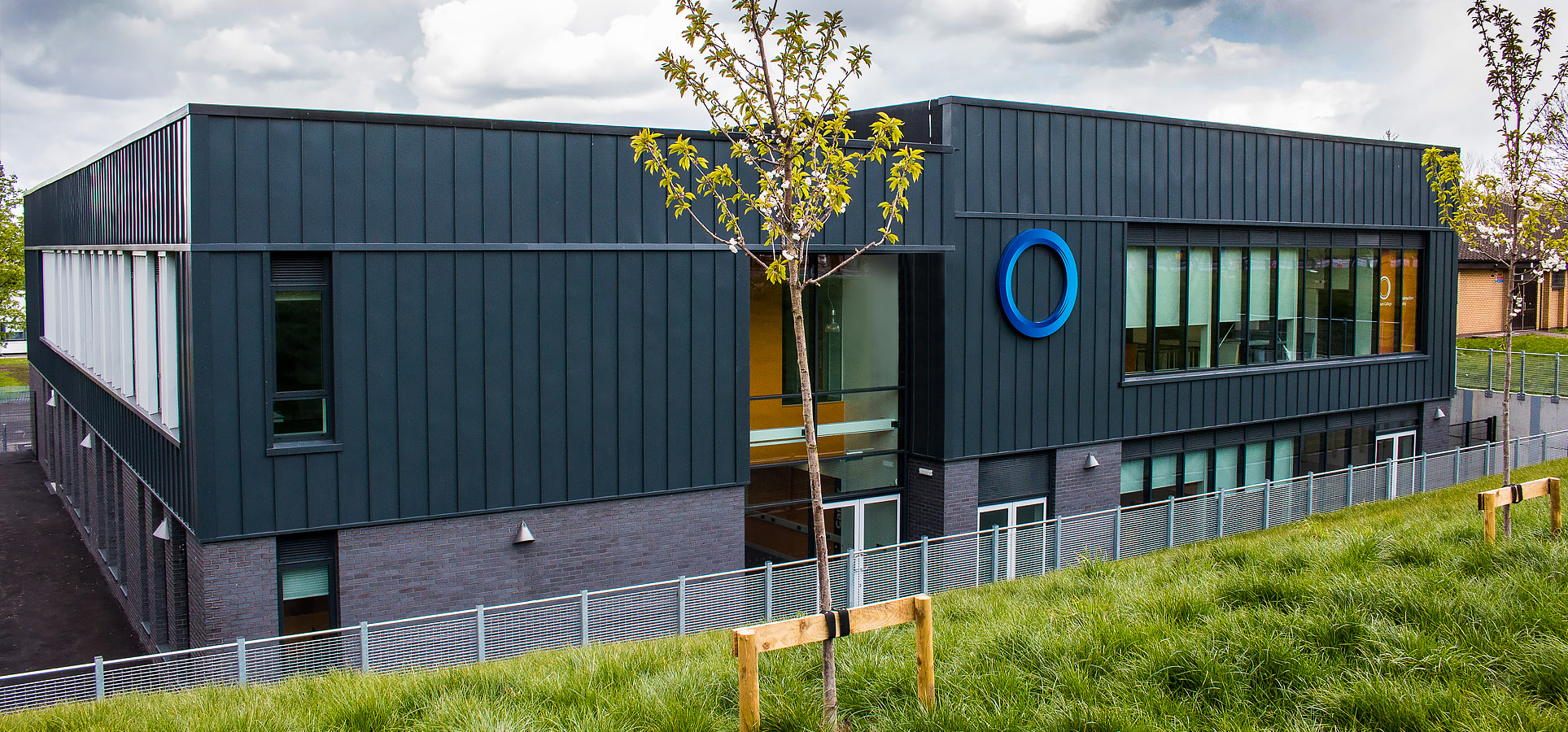 The building interior
Moving inside the building, each door number was presented on a sleek stainless steel plaques, perfect for the nature of such a faculty, with black lettering to complement but not distract. Each door is punctuated with striking text and colours carefully considered to contrast against the door colours. We worked with Willmott Dixon to fully integrate ourselves into their working processes for the door schedules prior to install so we could visually communicate the look of the doors to the college prior to install, mitigating risk or downtime while on site.