Newby Homes

Improving desktop and mobile UX in addition to adding video and property galleries
Showcasing Newby at their best
Newby creates unique, luxury homes with a strong focus on building communities and delivering a seamless customer experience. Their current locations include York, Harrogate and Nidderdale. Based in North Yorkshire, Newby have been established since 2008 and have delivered various developments across the region with such success stories as Castle Chambers in York, the luxury apartments of Ryedale House and Velocity Village in Sheffield.
KEY POINTS
More impact
Better UX
Slick mobile UI
Video integrated
Dynamic photo galleries
Scalable pages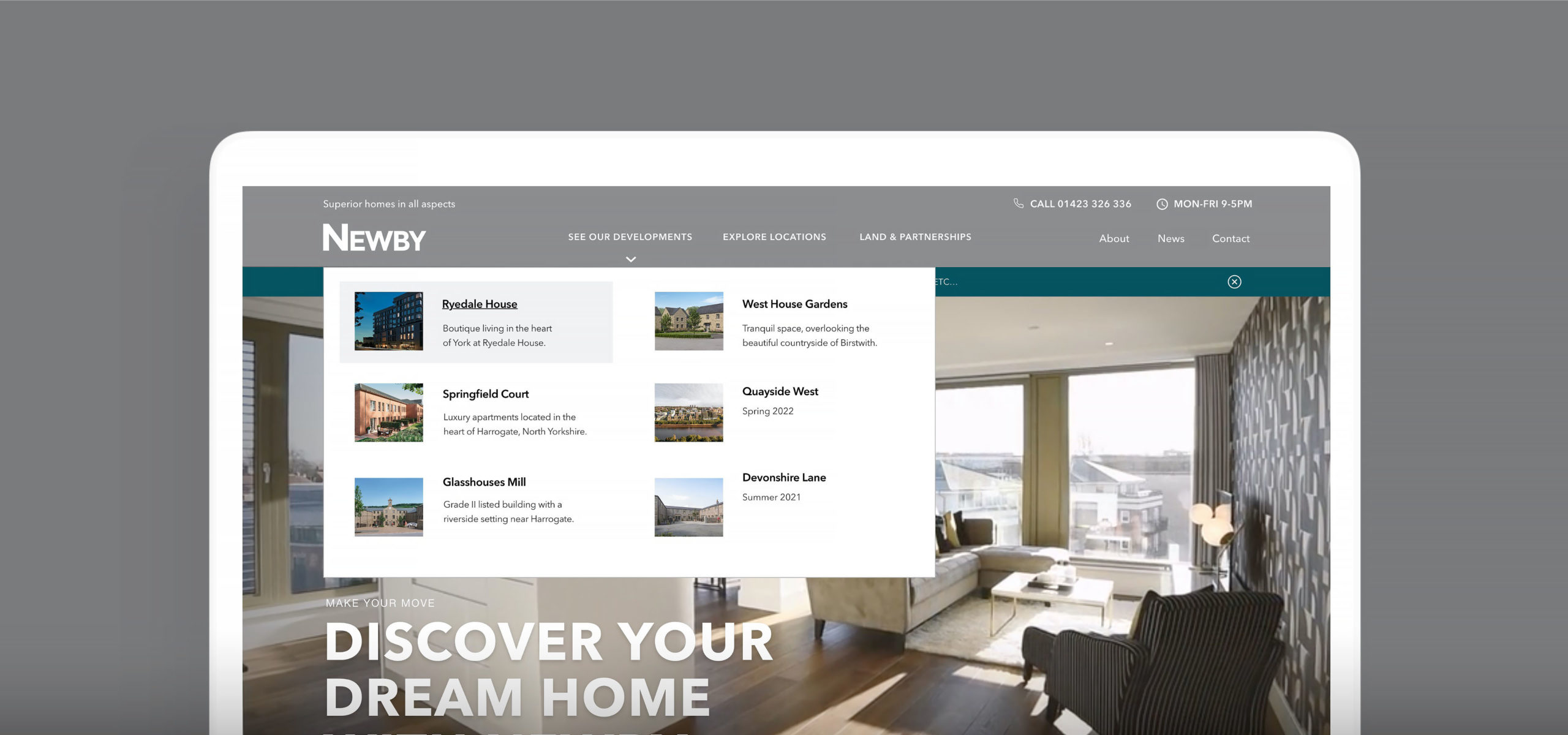 Better mobile experience
In the busy world of today, more and more users are engaging with website platforms via mobile devices such as phones or tablets. When creating any website, optimising the structure of the site for these mobile devices is critical. When designing Newby's new website, we gave this careful consideration so that users can swiftly navigate to where they need to be giving them a better quality customer journey.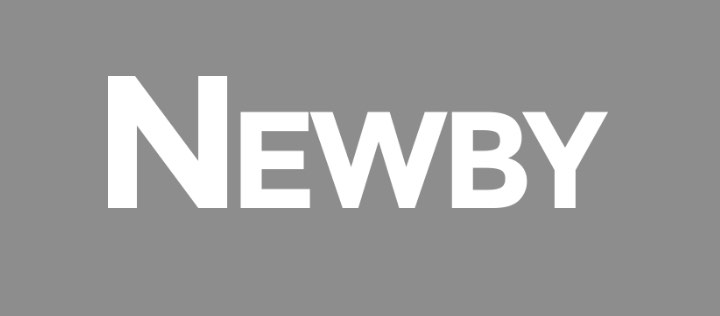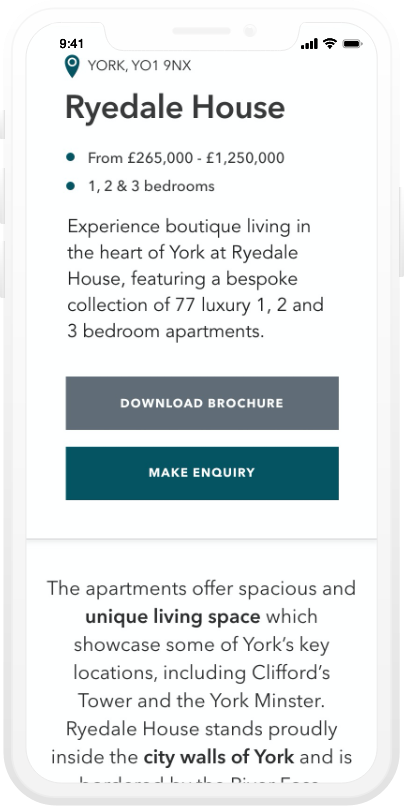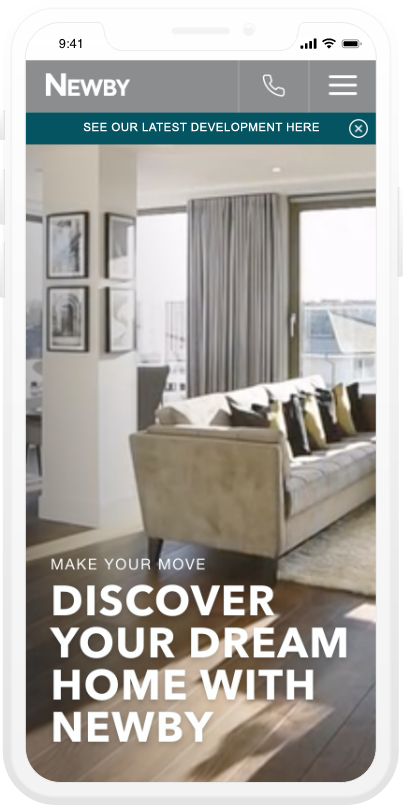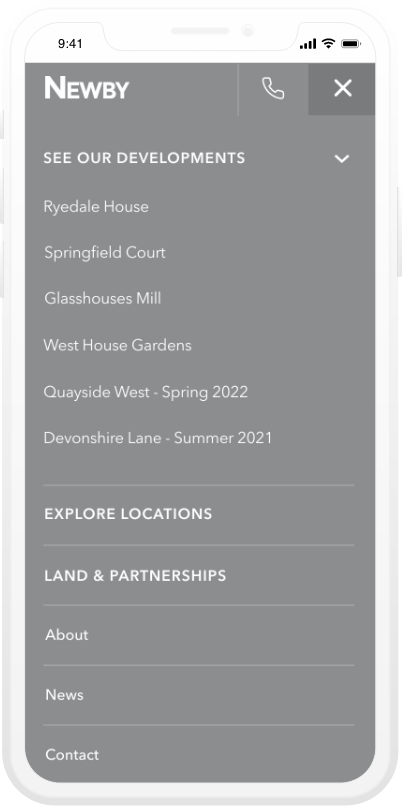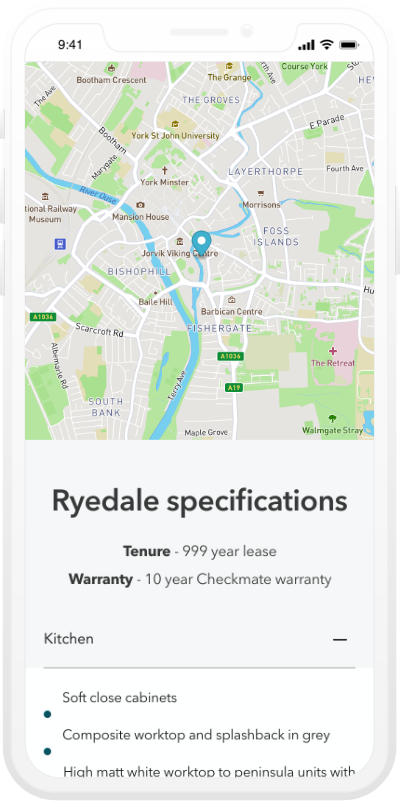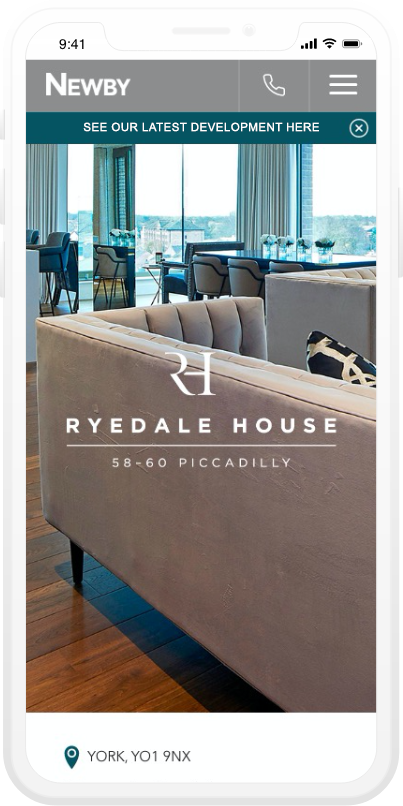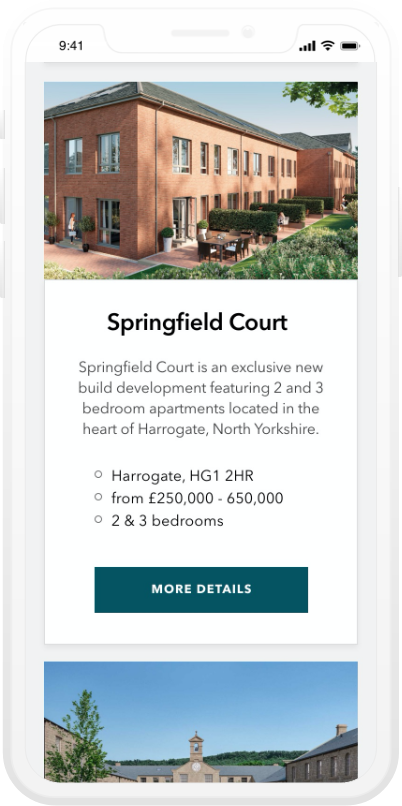 Social media marketing that catches your client's eye
Newby is a unique developer in that each of their truly bespoke developments is tailored to a different audience in terms of age, lifestyle and location. Our specialised Digital Marketing team and dedicated account manager worked with the Sales and Marketing team at Newby to profile this audience.
We then used a combination of Google AdWords, PPC and Organic Social Media posts to strategically target these demographics and increase visits to the website, brochure downloads, sales calls and enquiry form conversions.