Sandcastle Waterpark

Creative signage and venue set design
A trusted attractions partner
Located in the famous seaside resort of Blackpool, Sandcastle Waterpark is the UK's largest indoor waterpark with over 18 slides and attractions set in a tropical climate. Heckford has proudly provided services for Sandcastle Waterpark for the past 18 years. Over this period Sandcastle Waterpark has won awards for Heckford's design and production of brochures, billboards, TV commercials and signage for the UK's No.1 waterpark.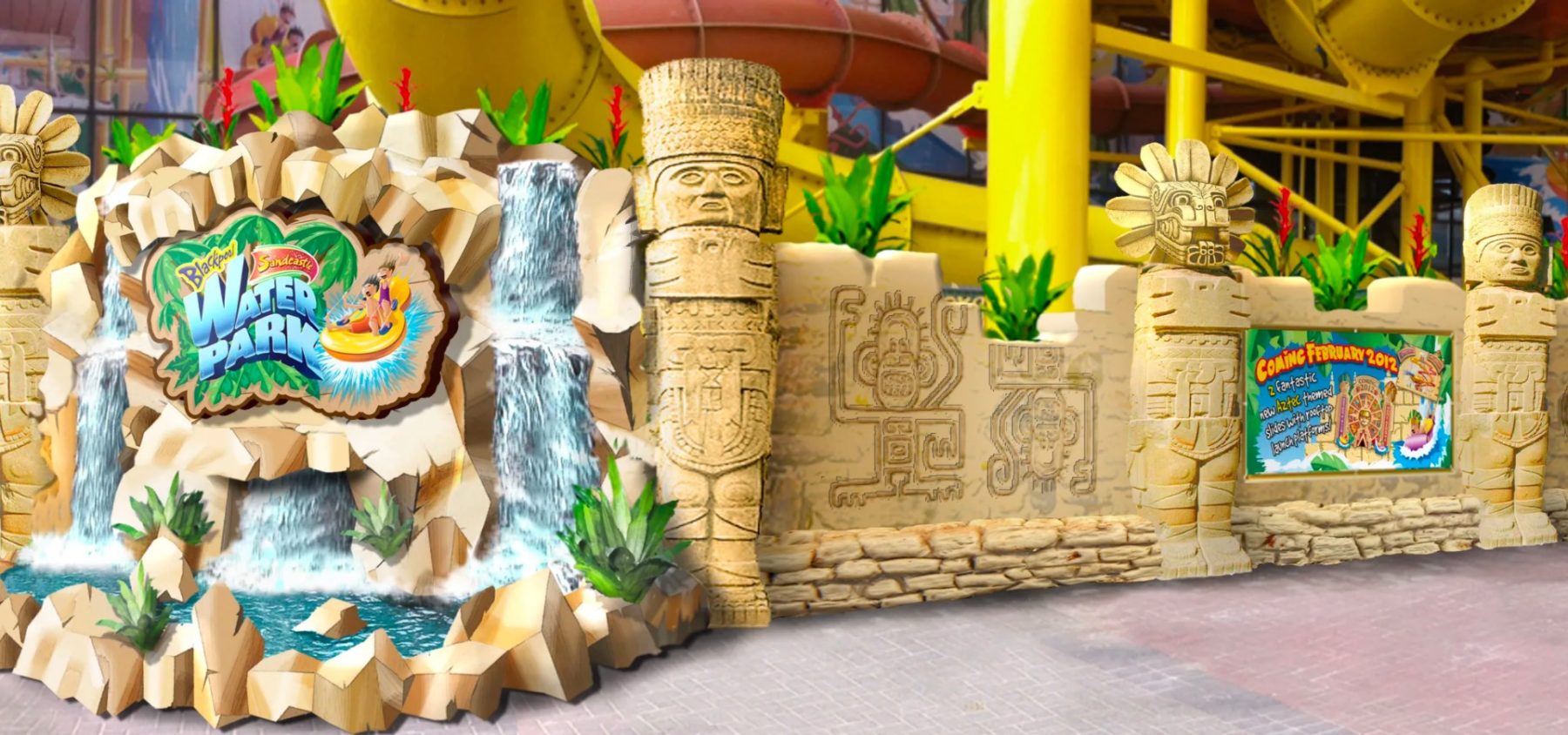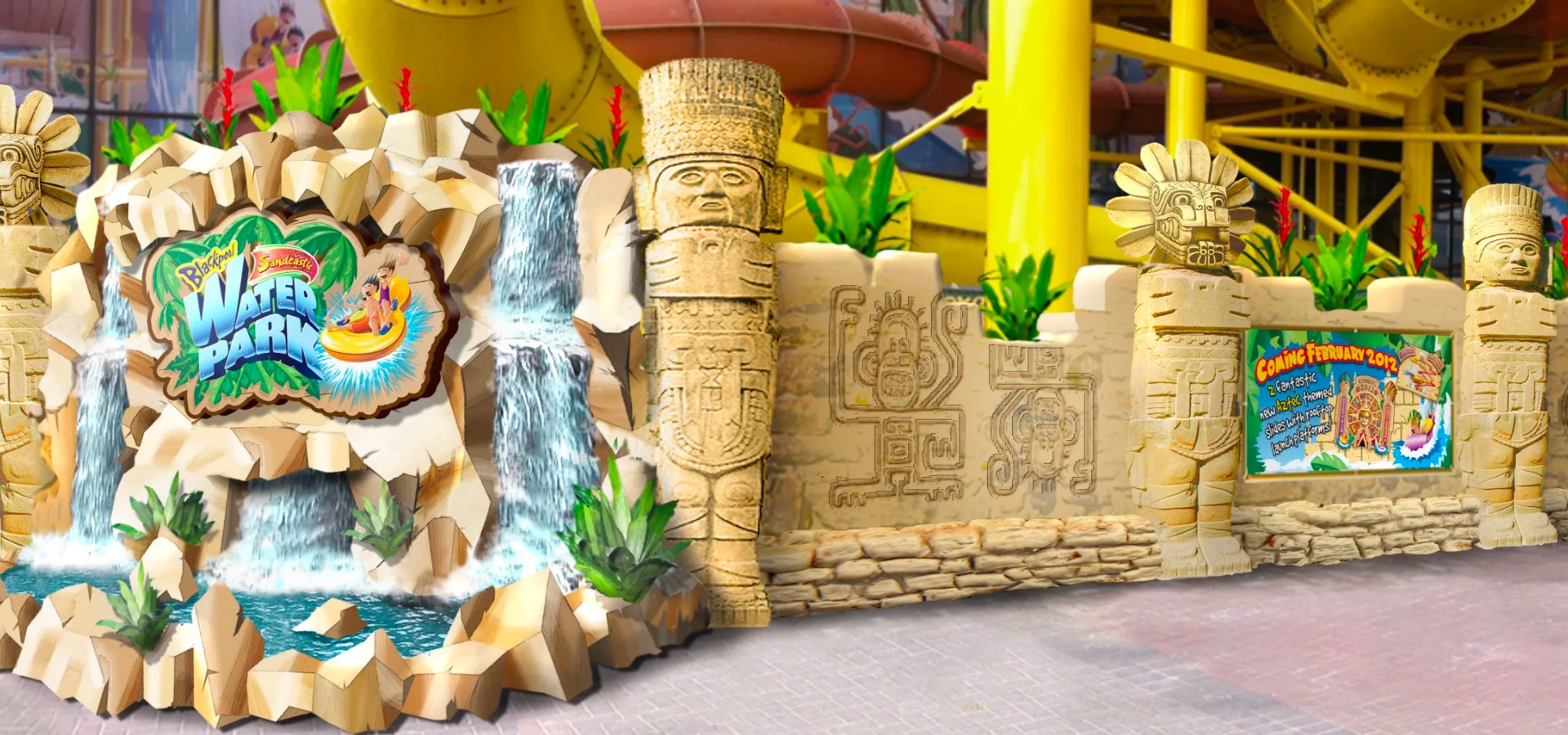 Illustration and logo design with impact
Heckford have assisted Sandcastle Waterpark with their branding for decades, ensuring that their brand identity is modern, fresh and above all – fun! When creating the park's logo, Heckford's incredible illustrators knew the brand personality inside and out and therefore were not only able to create something modern and vibrant, but also long-lasting.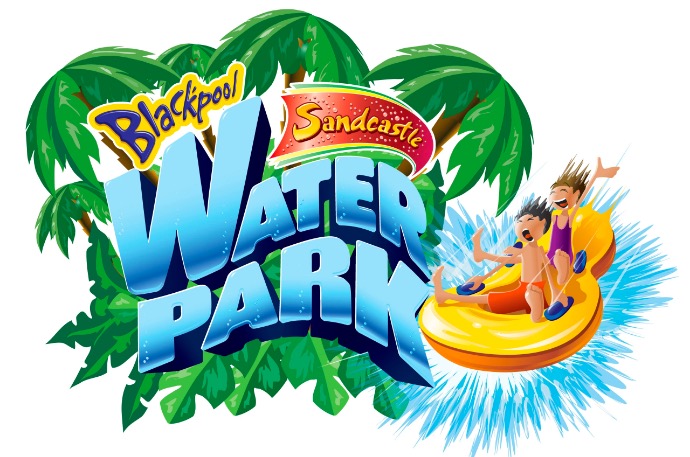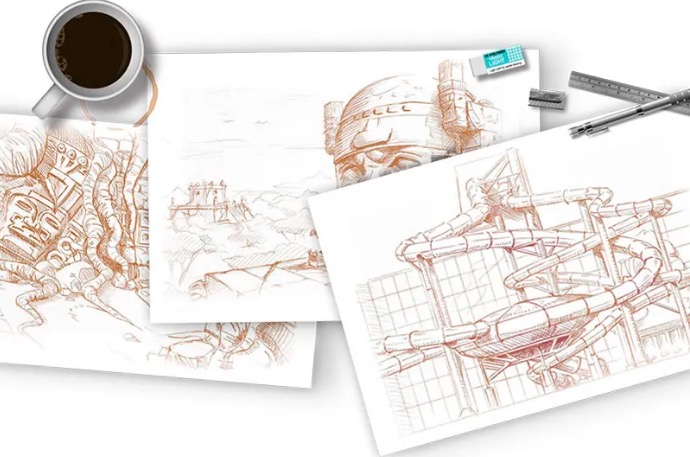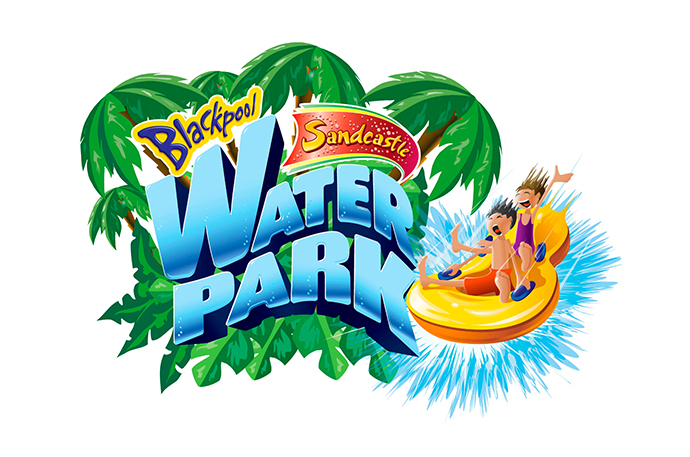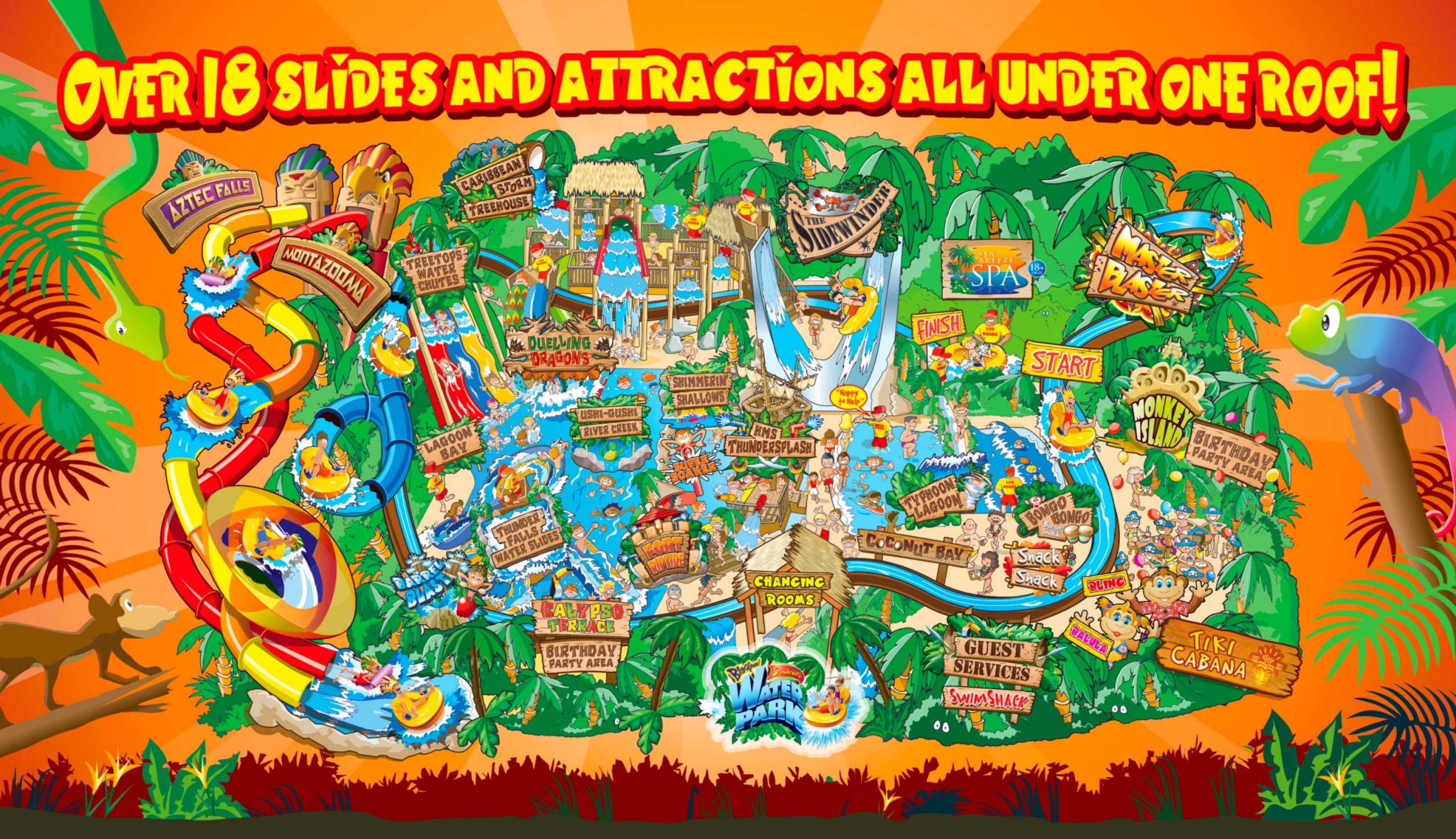 Exciting design and print
Bright colours, compelling text and attractive imagery; all components in the creation of fun, family-friendly magazine and newspaper adverts.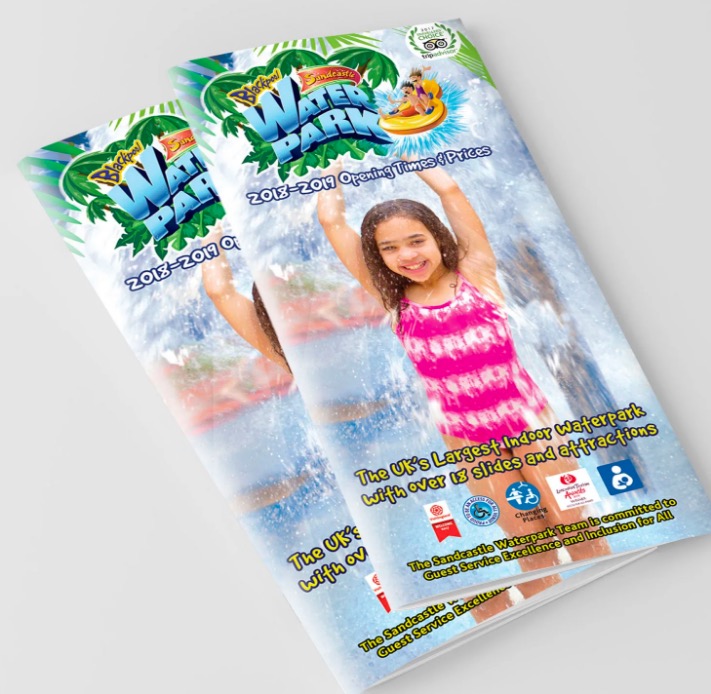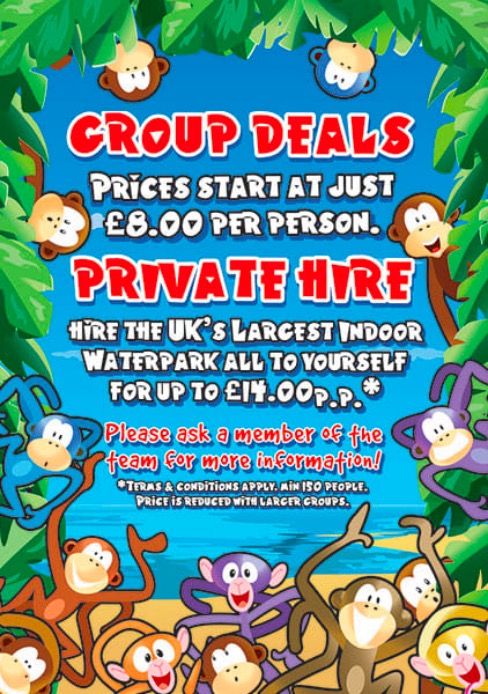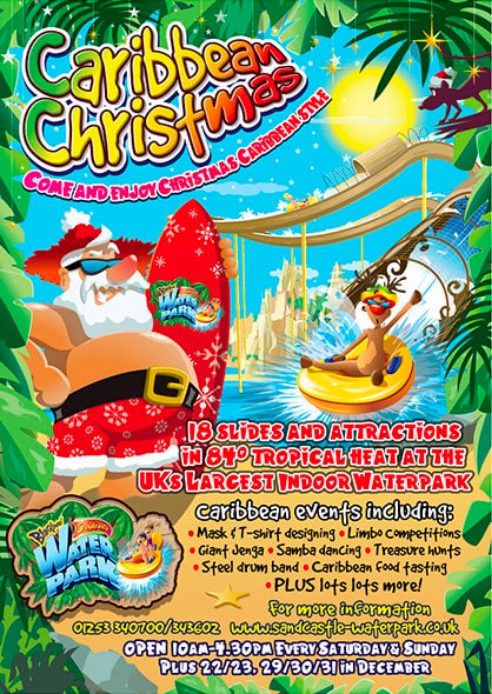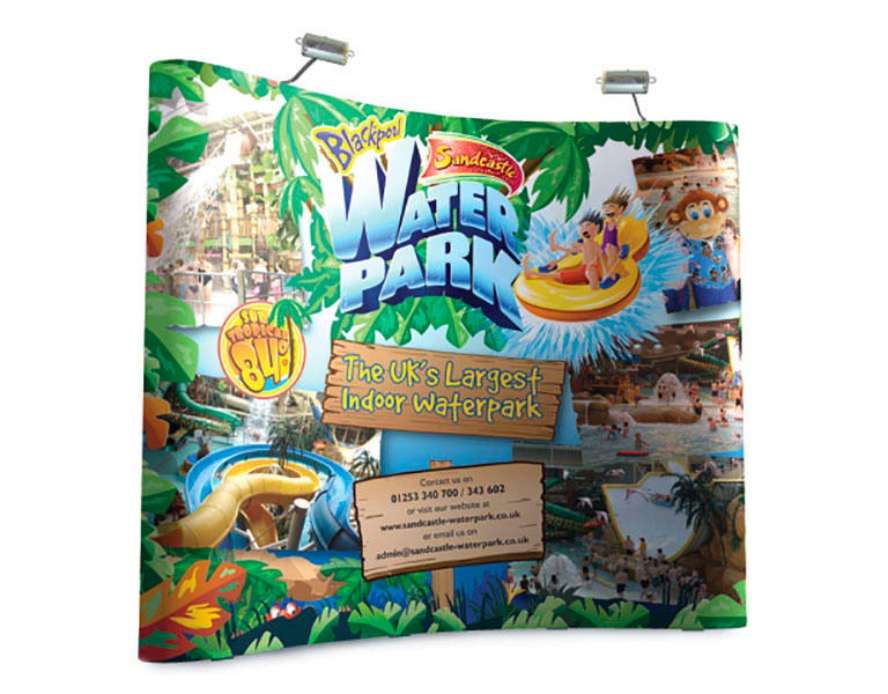 Awesome exterior signage
The Sandcastle Waterpark, on Blackpool's promenade, has benefited from external signage as well as huge Contra Vision® murals, which were designed and installed by Heckford as part of a full rebranding process, Heckford have also helped the Sandcastle Waterpark launch several new slides and fully themed areas, including the installation of an aromatherapy room, a salt inhalation room, foot spas, heated loungers, an ice feature, steam room and sauna. Heckford work closely with the Sandcastle Waterpark from the onset of a project by producing the initial design concepts, assisting with decor and working right through to the final fit and launch.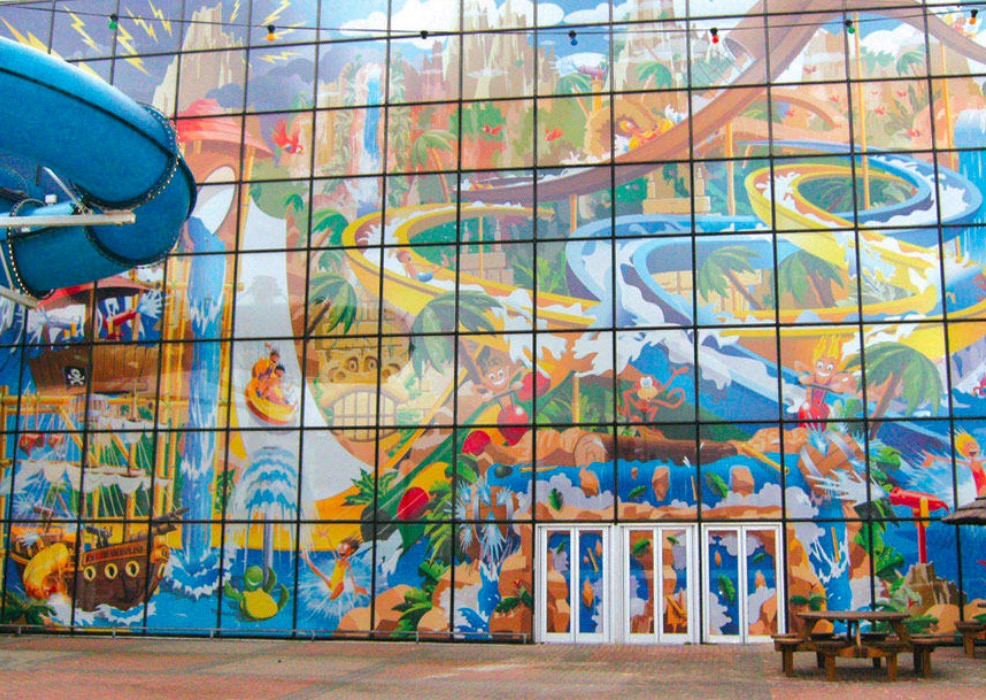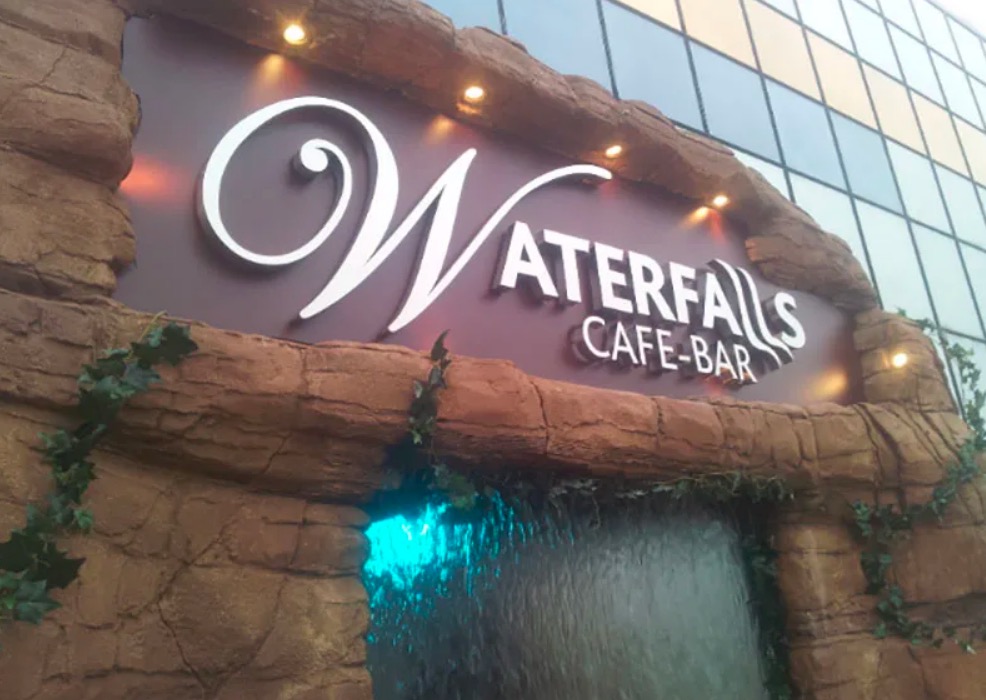 Vehicle wraps
Vehicles present a unique opportunity for marketing on the move so our team used this van as a canvas to create a vibrant, eye-catching design which would promote Sandcastle Waterpark in every location it visited. As you can see from this design, the impact of vehicle livery is boosted by the quality of the design. As such, our illustrators created fun, excited assets allowing us to do more than just promote the UK's largest indoor waterpark… but create visuals that jump out of the bodywork.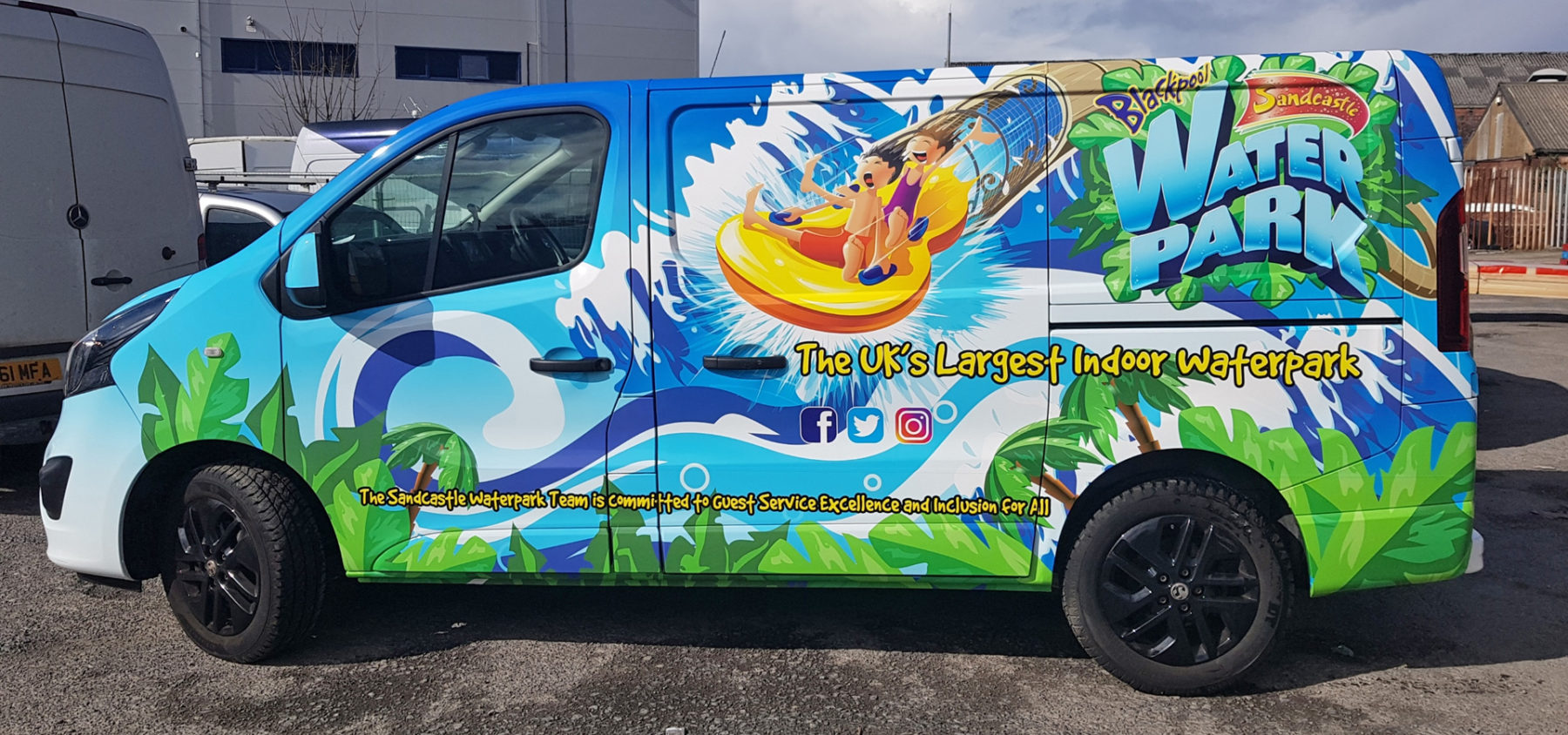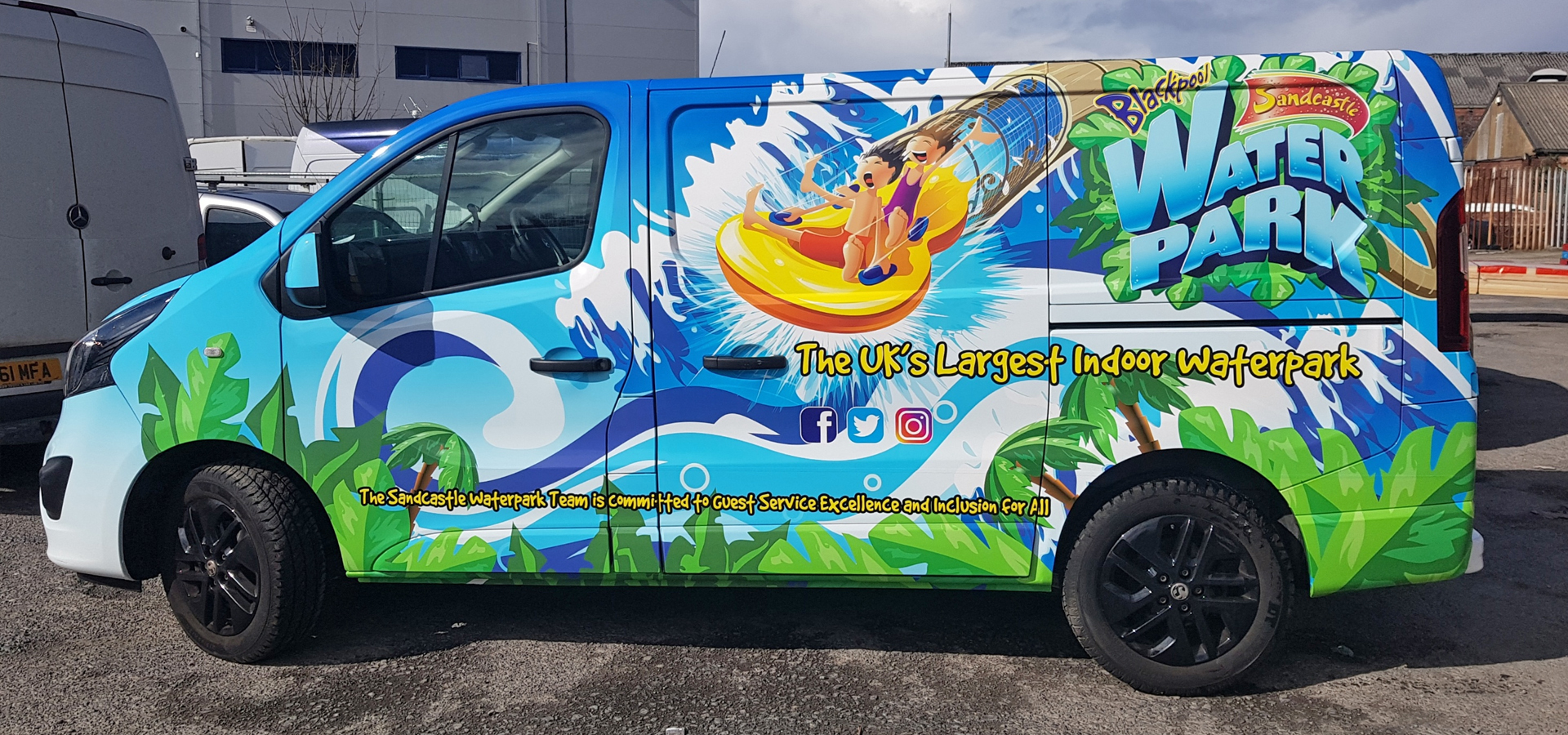 Social media and online marketing
Heckford were responsible for running Sandcastle Waterpark's social media accounts. We created innovative social media posts and competitions for implementation across multiple platforms, which included bespoke artwork. We developed several strategies such as the 'Facebook Fan of the Week' competitions which led to huge increases in viral spread with plenty of new and existing users getting involved by submitting their own photos and leaving positive comments, which in turn caused ripples far and wide across the social platforms.