Wain Homes

Touch screen design and supply
The Client
Heckford has been able to provide Wain Homes with nationwide service. This service has been critical to the success of the partnership. This has allowed Wain Homes to leverage Heckford's expertise to help them market their products and reach a wider audience. Heckford was able to offer interactive touch screens as a solution to a unique problem that Wain Homes was facing.
DELIVERABLES
Touch screen UI design
Custom product design
Installation Training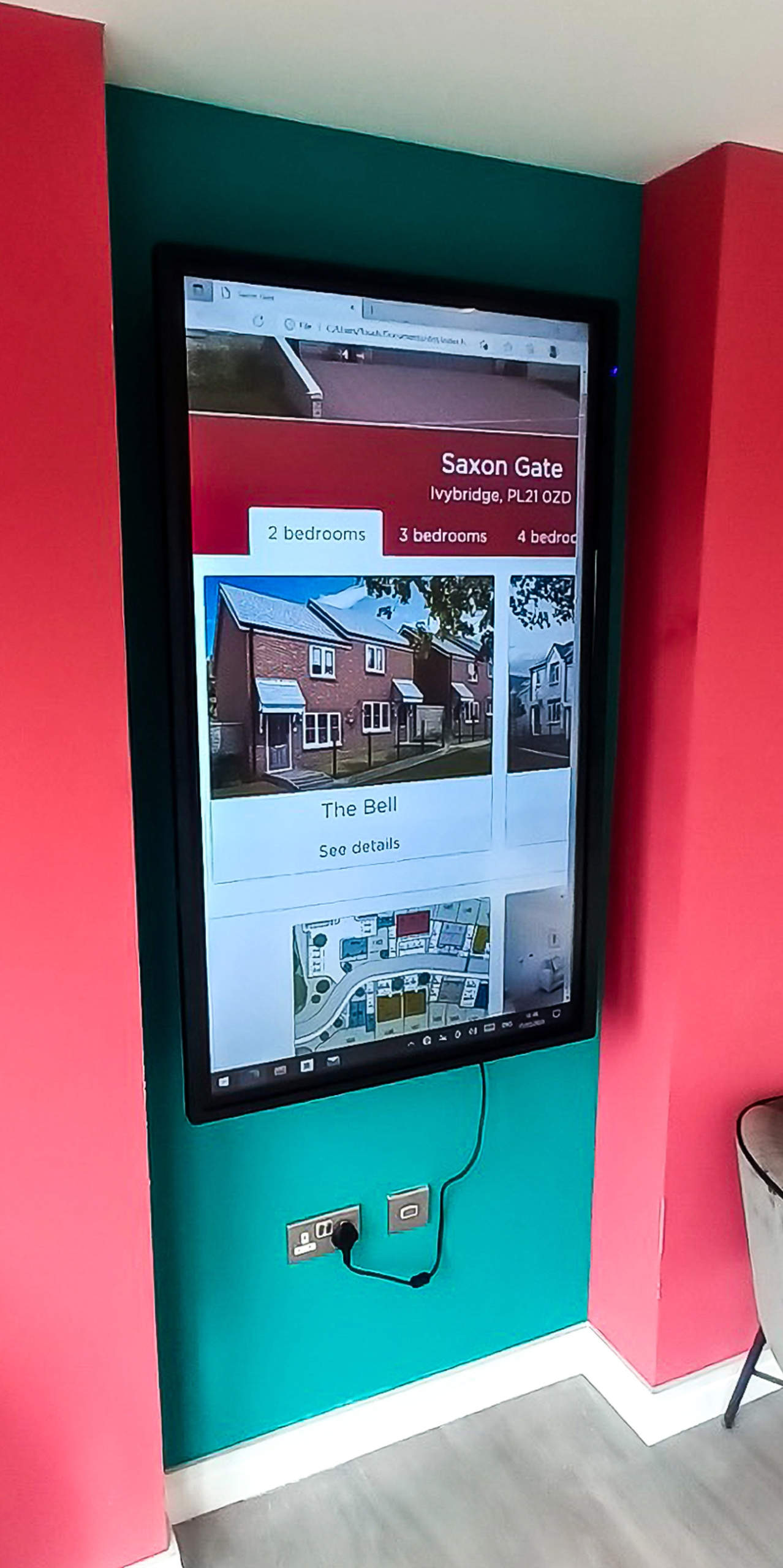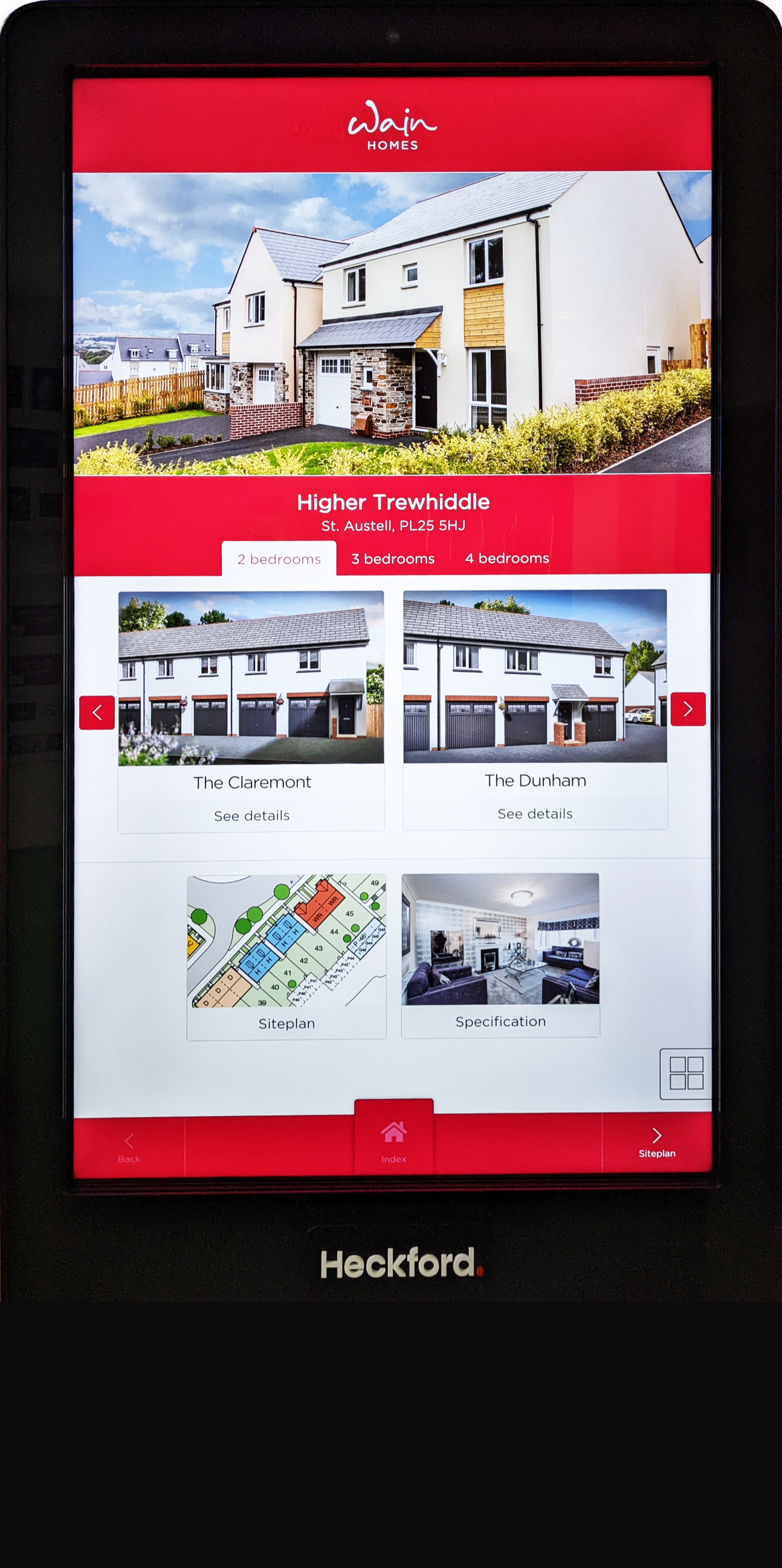 The Brief
Wain Homes South West were looking for a modern and sleek way to allow potential customers to view their upcoming development in St. Austell. They recognised that customers often want to interact, browse and discover at their own pace. Therefore, they wanted to provide an interactive and engaging way for customers to view their new development. The client understood that providing the ability to zoom, focus, and communicate in a modern manner was critical to showcase their development.
In the wake of the COVID-19 pandemic, Wain Homes South West also recognised that the traditional method of providing printed brochures may not be feasible due to safety concerns. Moreover, they wanted to ensure that customers had an alternative to a printed brochure, while still providing an interactive and engaging experience.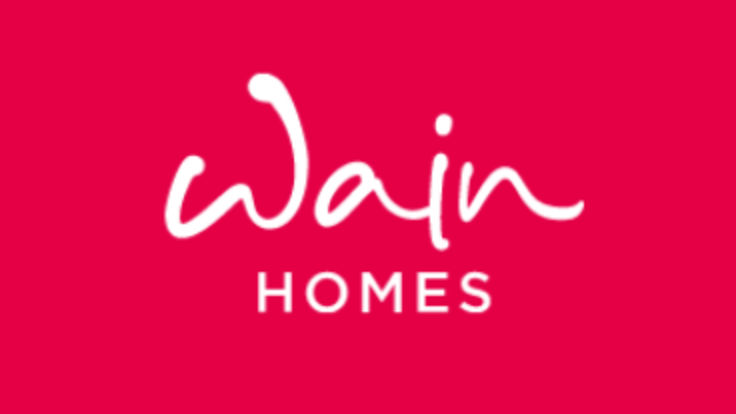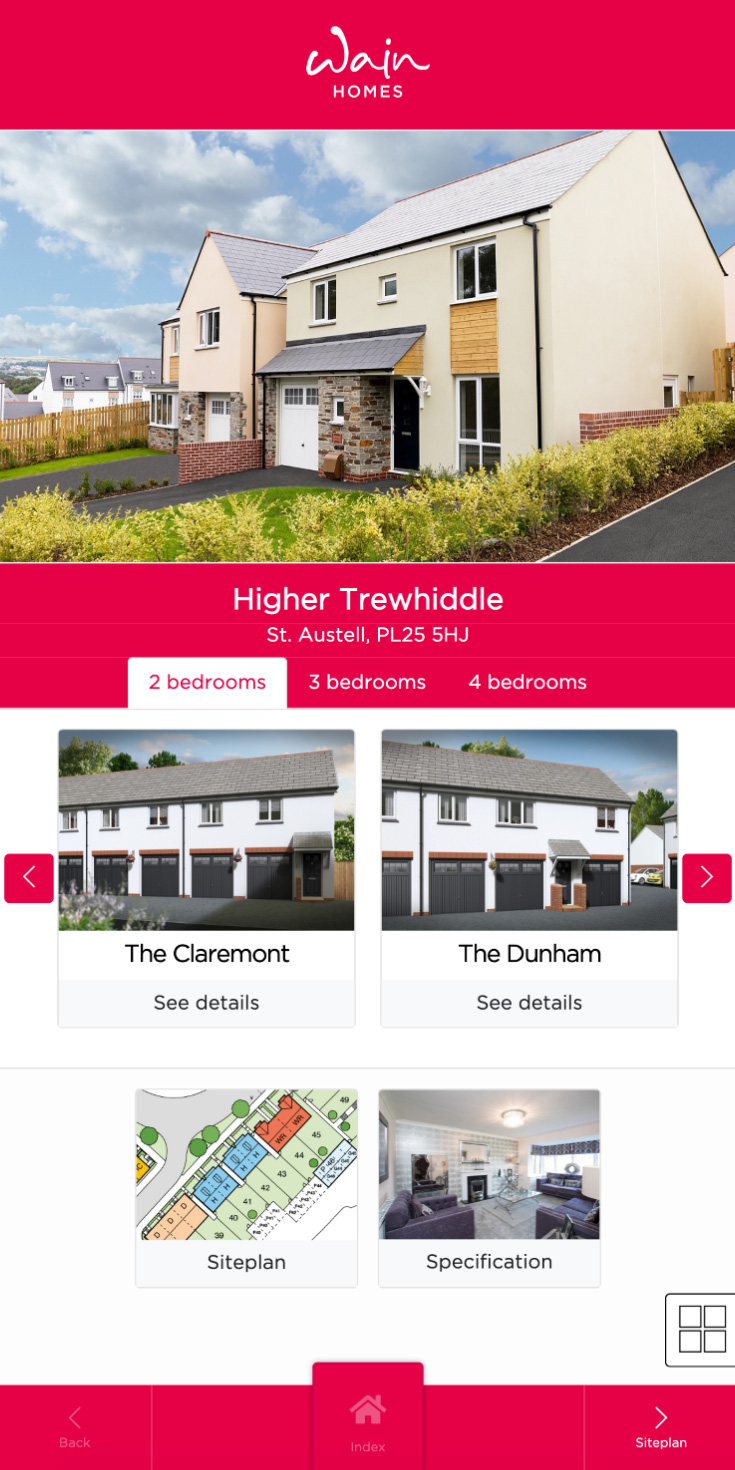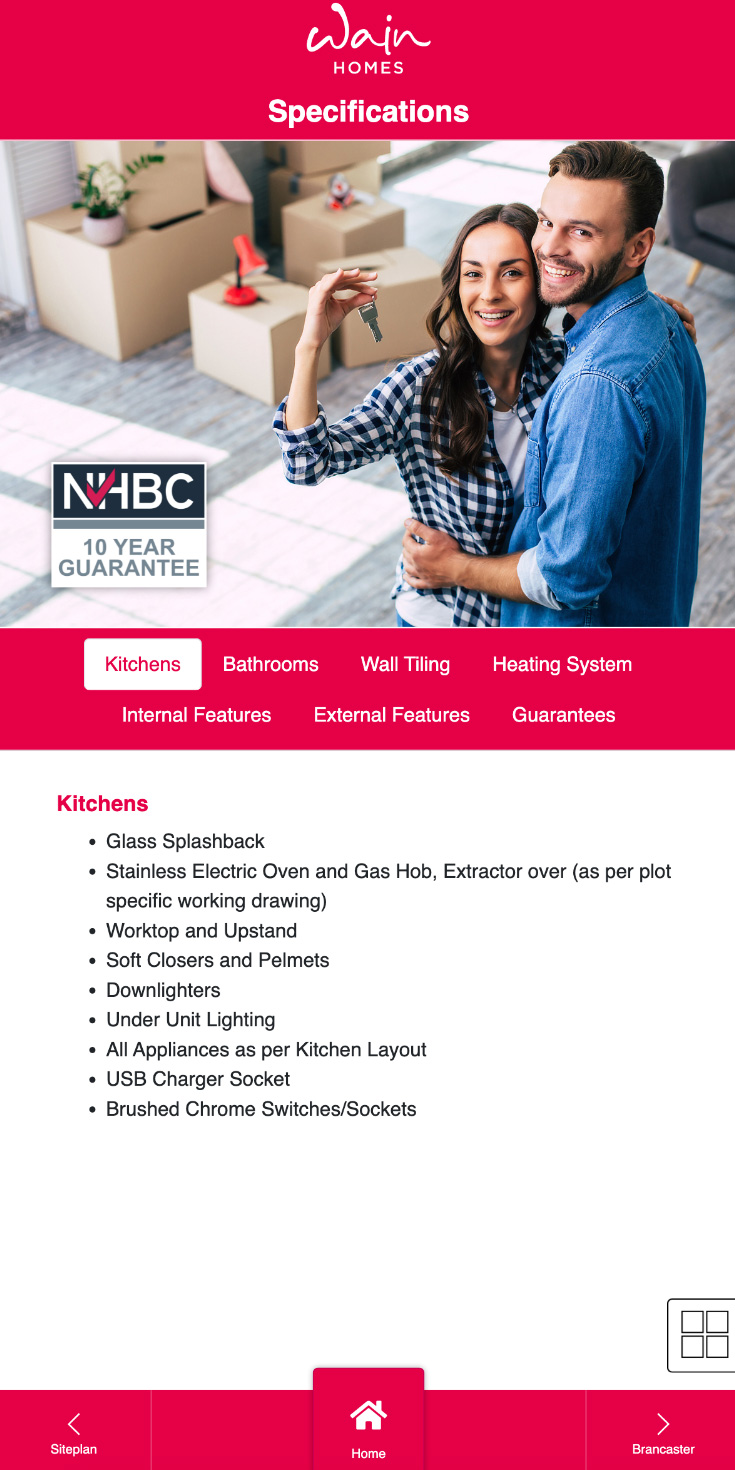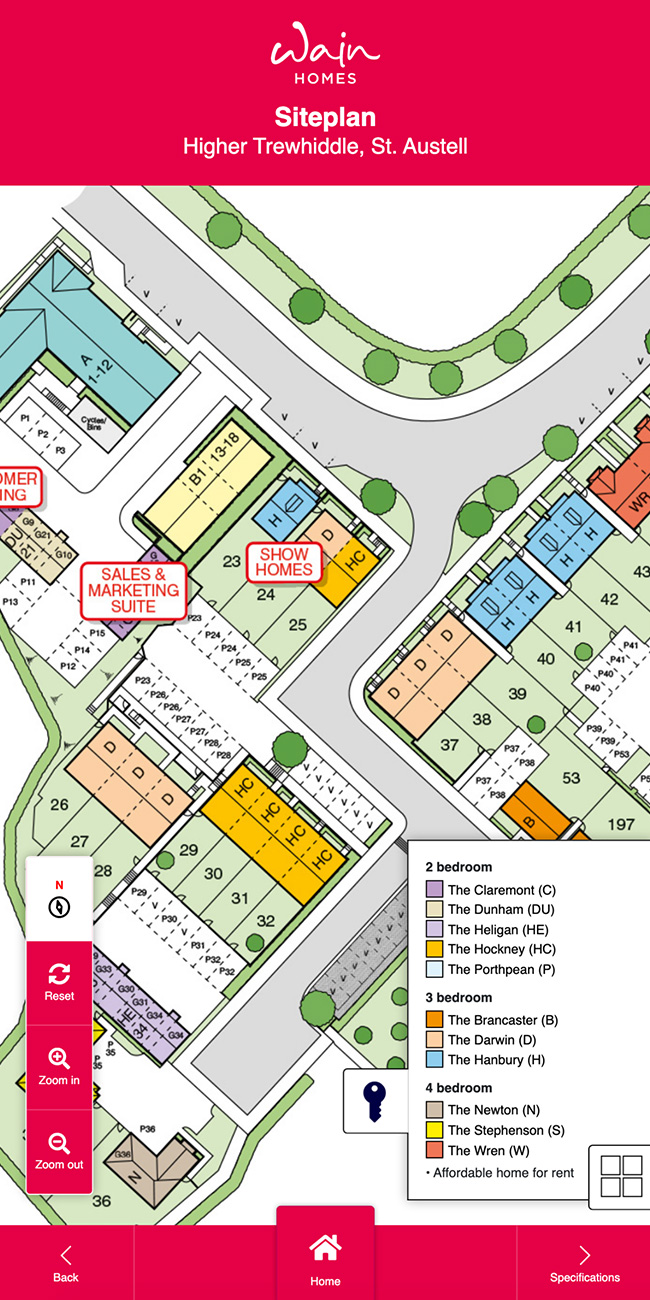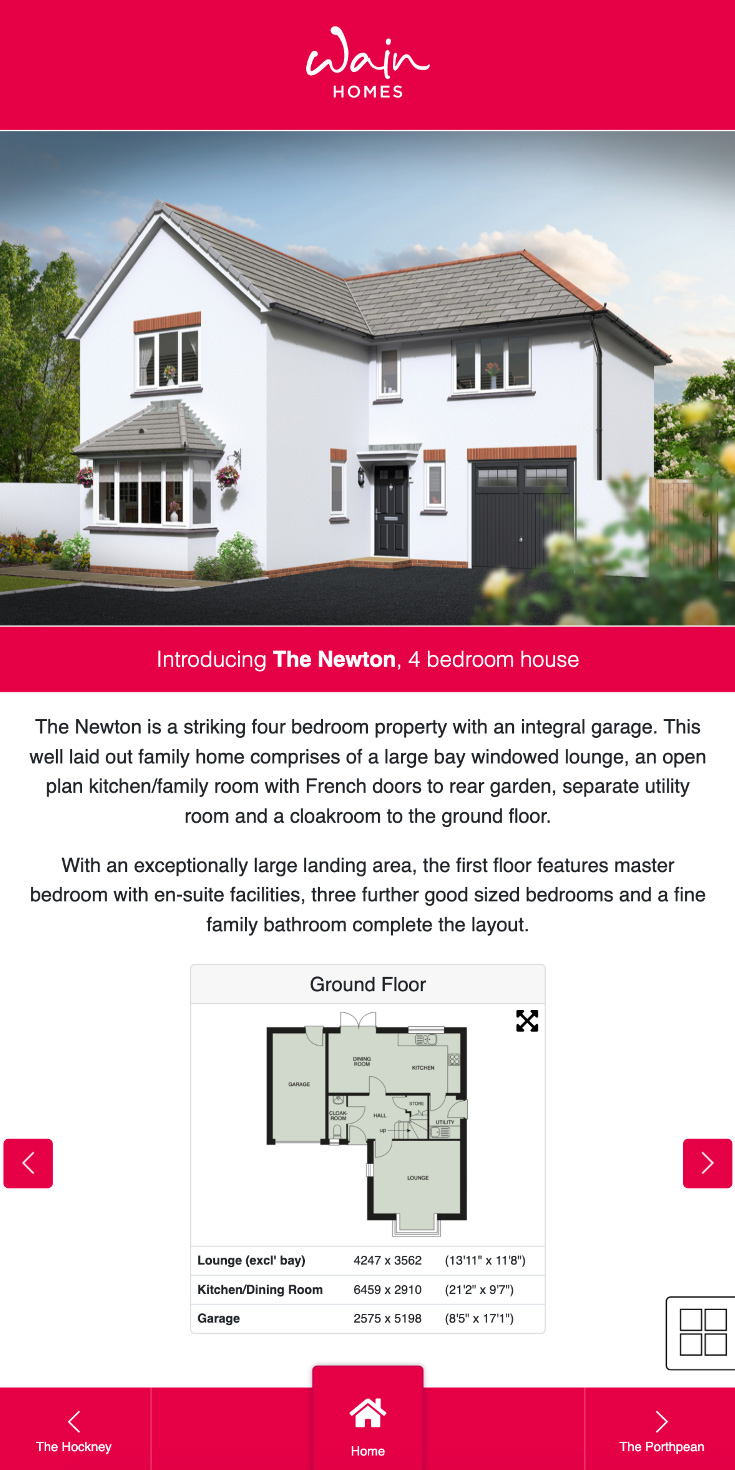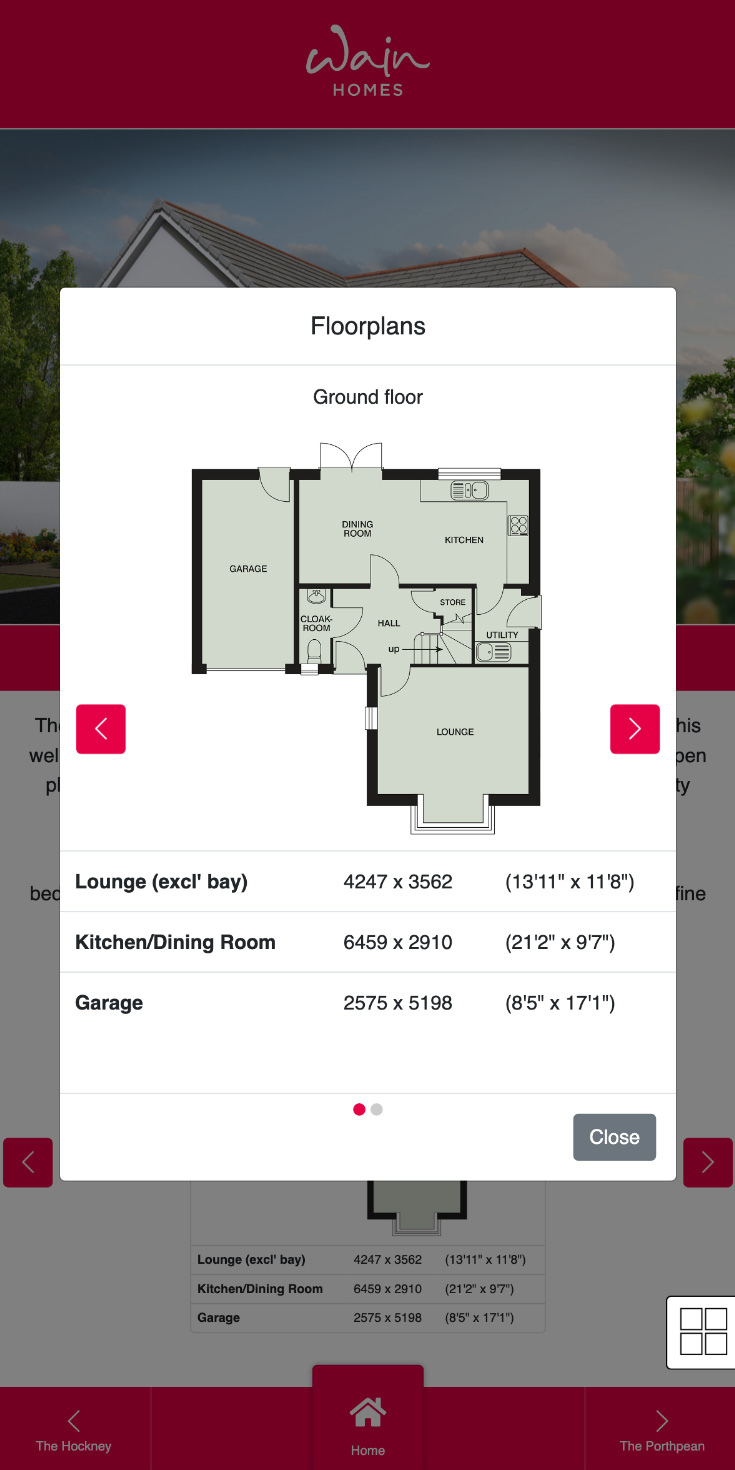 Our solution
We provided both freestanding and wall-mounted touch screens for the marketing suites of Wain Homes. The touchscreens were designed to showcase interior and exterior CGI's, property maps, and house information details in an interactive way. The interactive touchscreens provided a new level of engagement, interactivity, and safety to the sales process.
The freestanding touchscreens were positioned strategically in the marketing suite to draw potential buyers' attention. Additionally, the wall-mounted touch screens were installed in a way that complemented the design of the marketing suite. Furthermore, it also made it easy for customers to view the development information.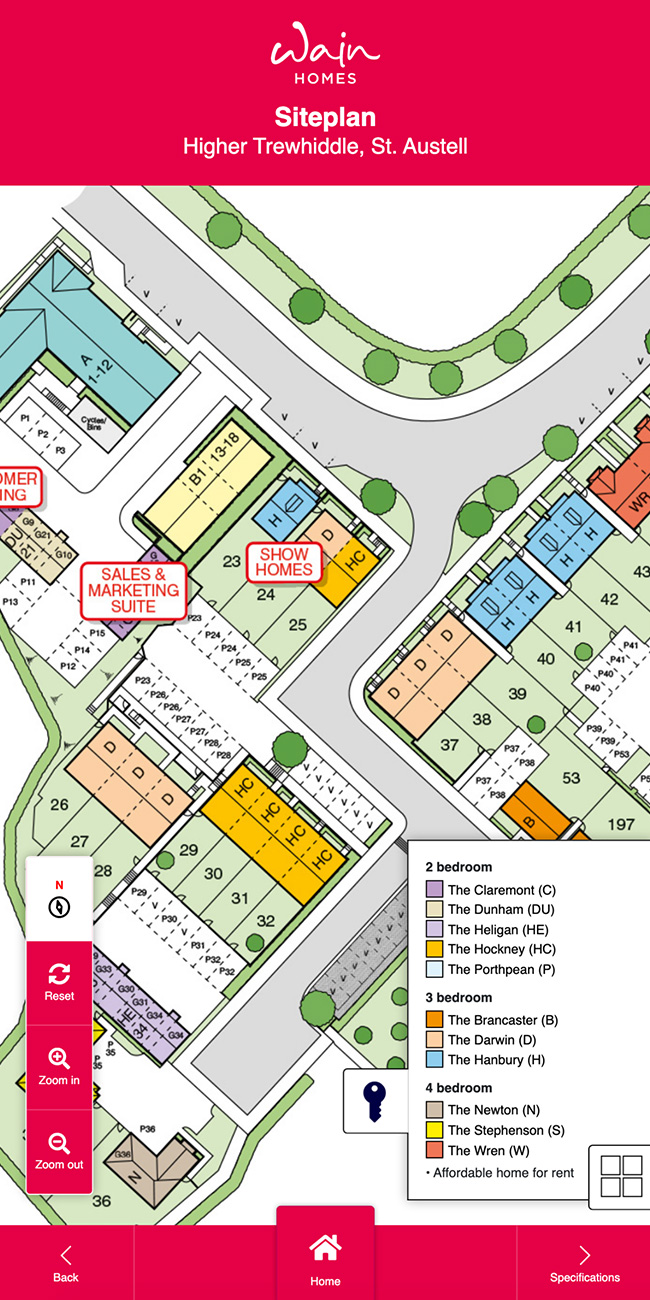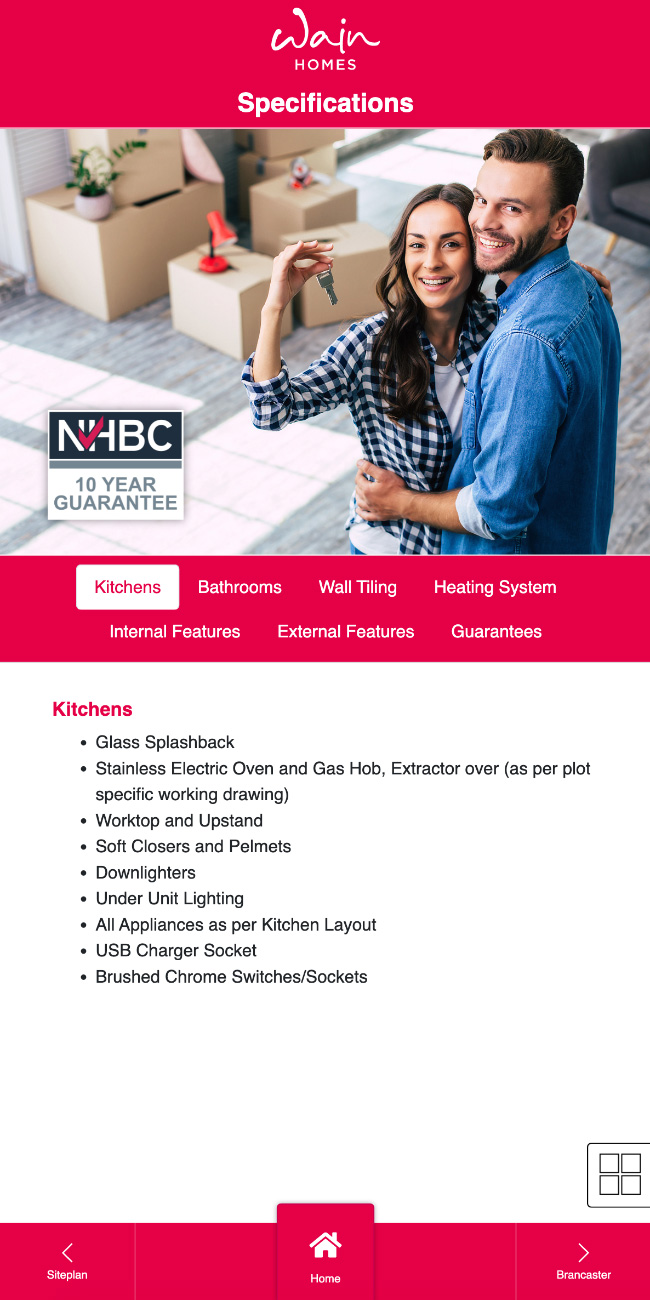 Conclusion
Overall, the interactive touchscreens provided by Heckford were a crucial component in the success of the Wain Homes marketing campaign. The touchscreens provided a modern and interactive way for potential buyers to explore the development, while also allowing them to engage with sales representatives and get the information they needed to make informed decisions.