Wain Homes

Touch screen design and supply
The Client
Wain Homes are a property and housing developer based in the UK. Heckford have worked with Wain homes for over 40 years – this has developed into a successful relationship and development of bespoke products and a variety of marketing solutions. Heckford service Wain Homes nationwide and due to this we have been very proud of our ability to put forward interactive touchscreens as a solution to a unique problem.
DELIVERABLES
Touch screen UI design
Custom product design
Installation Training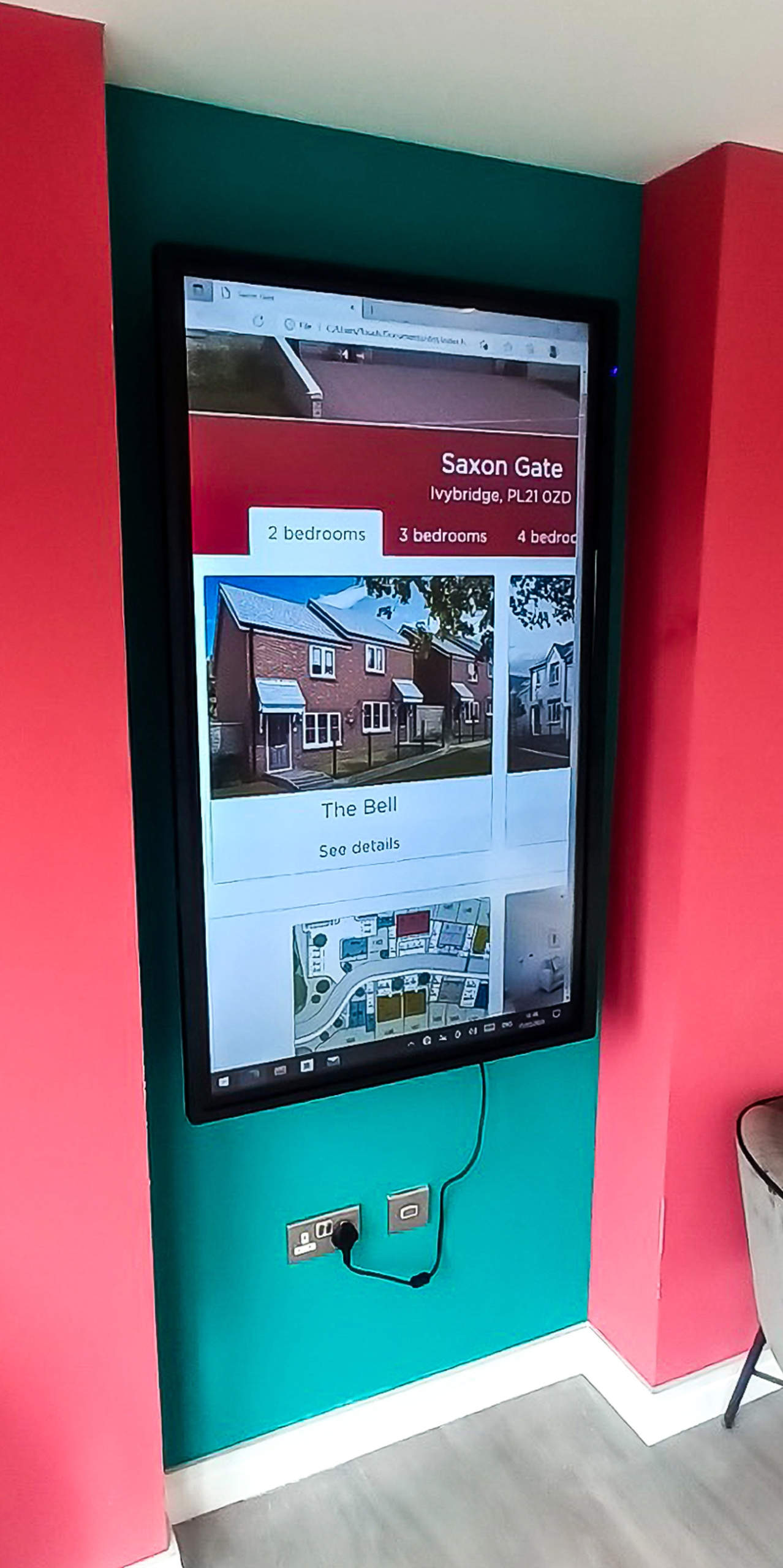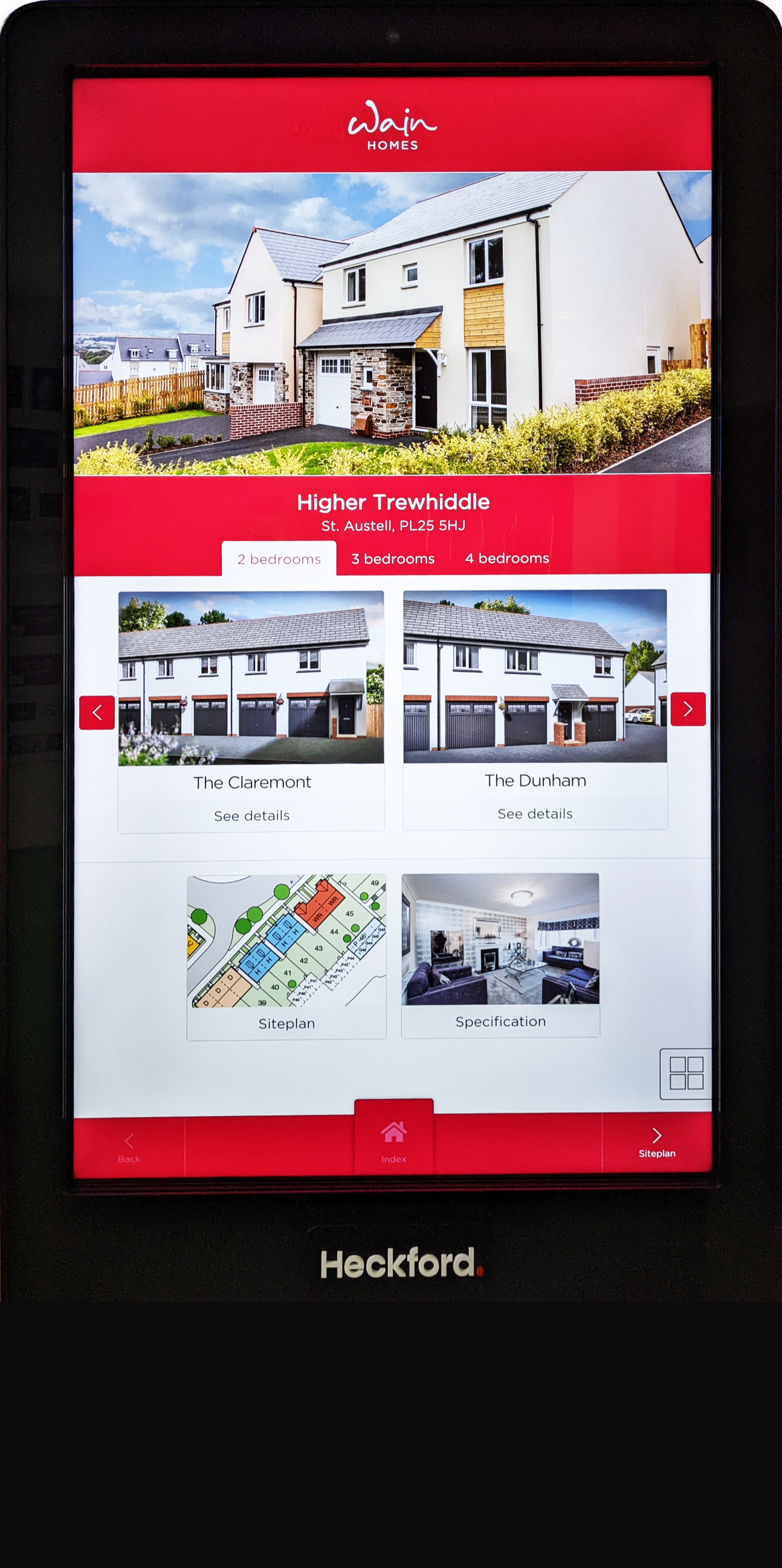 The Brief
Wain Homes South West wanted a modern and sleek way to allow people to view their upcoming development at St-Austell. Customers often want to interact, browse and discover at their own pace – the ability to zoom, focus and communicate in a modern manner was of upmost importance to the client. In the wake of COVID -19 the client wanted to ensure that customers had an alternative to a printed brochure whilst still being engaging and interactive.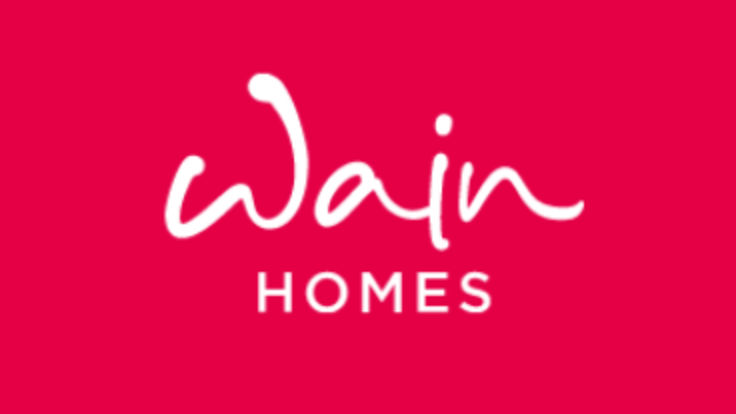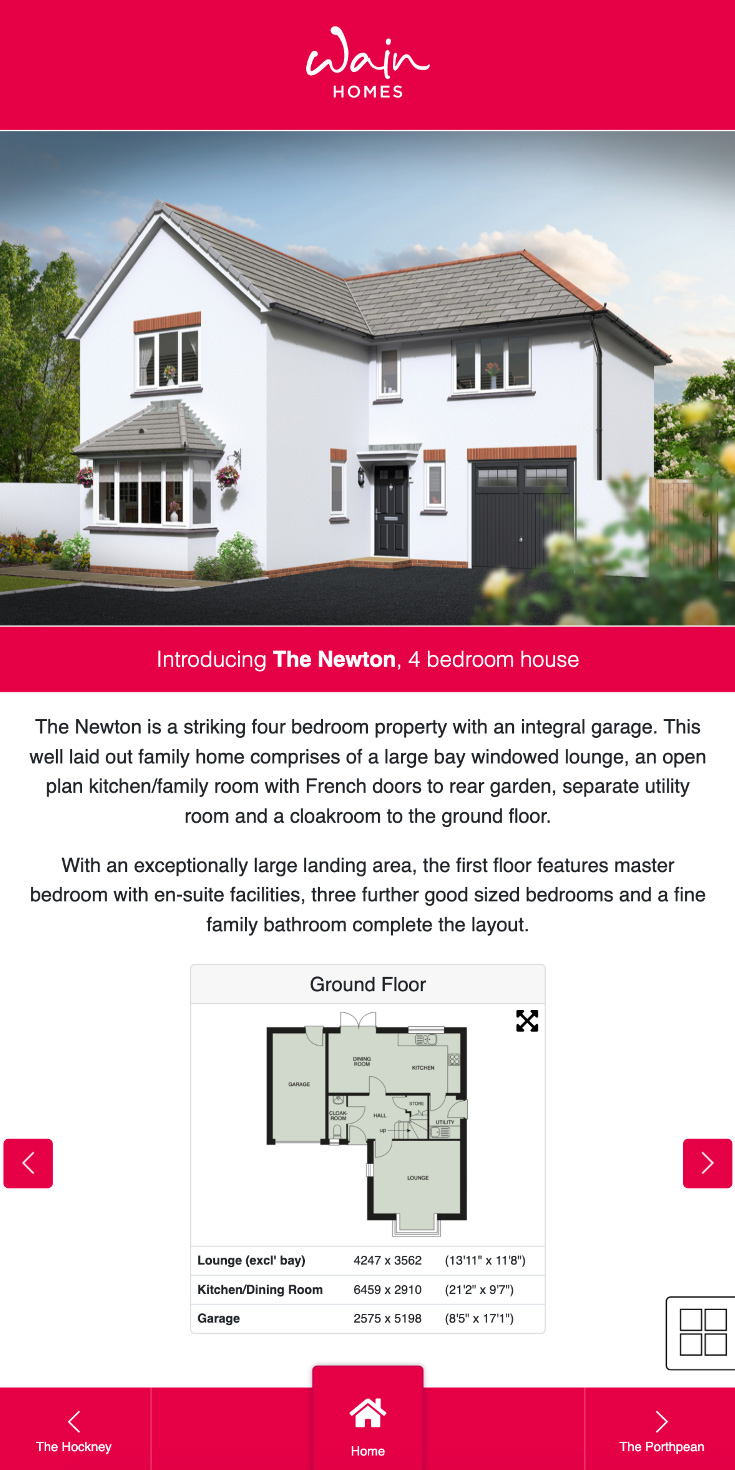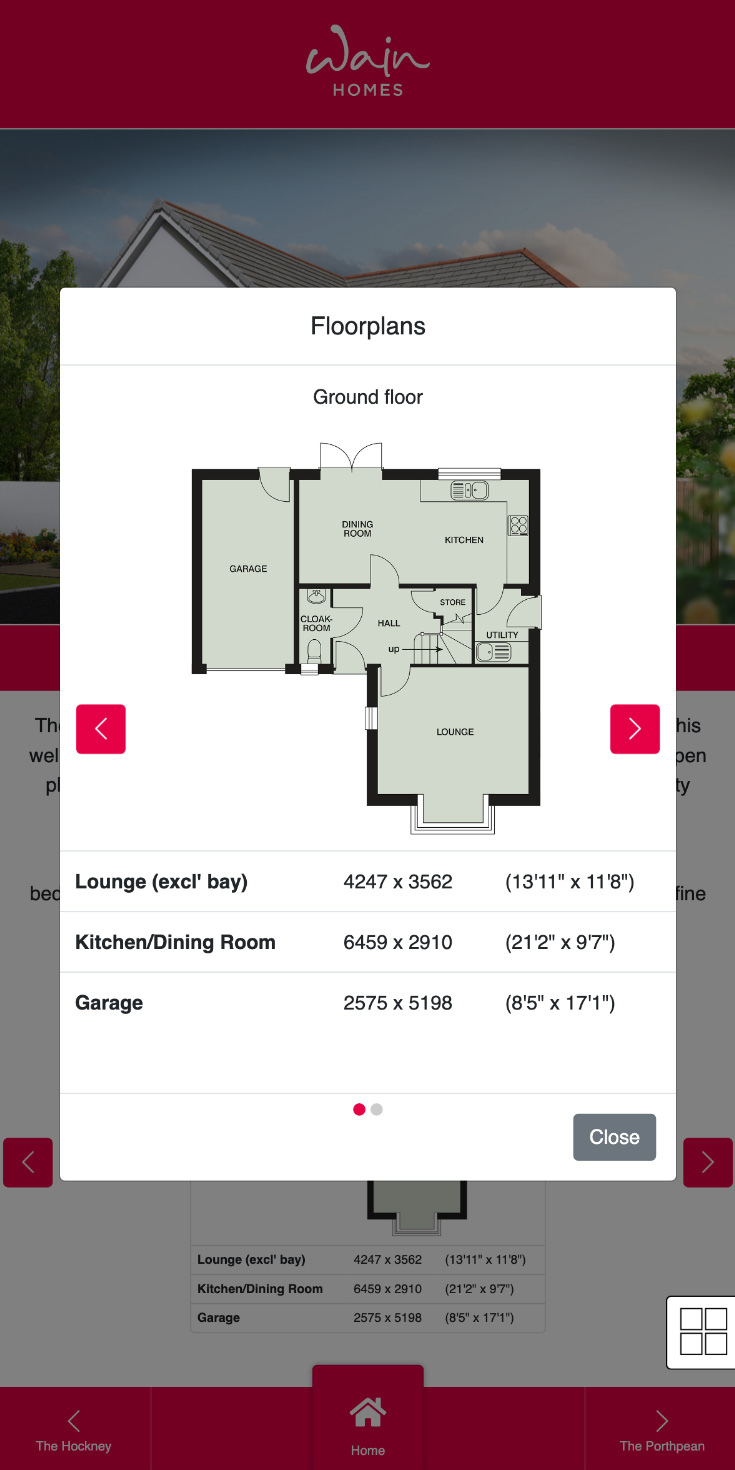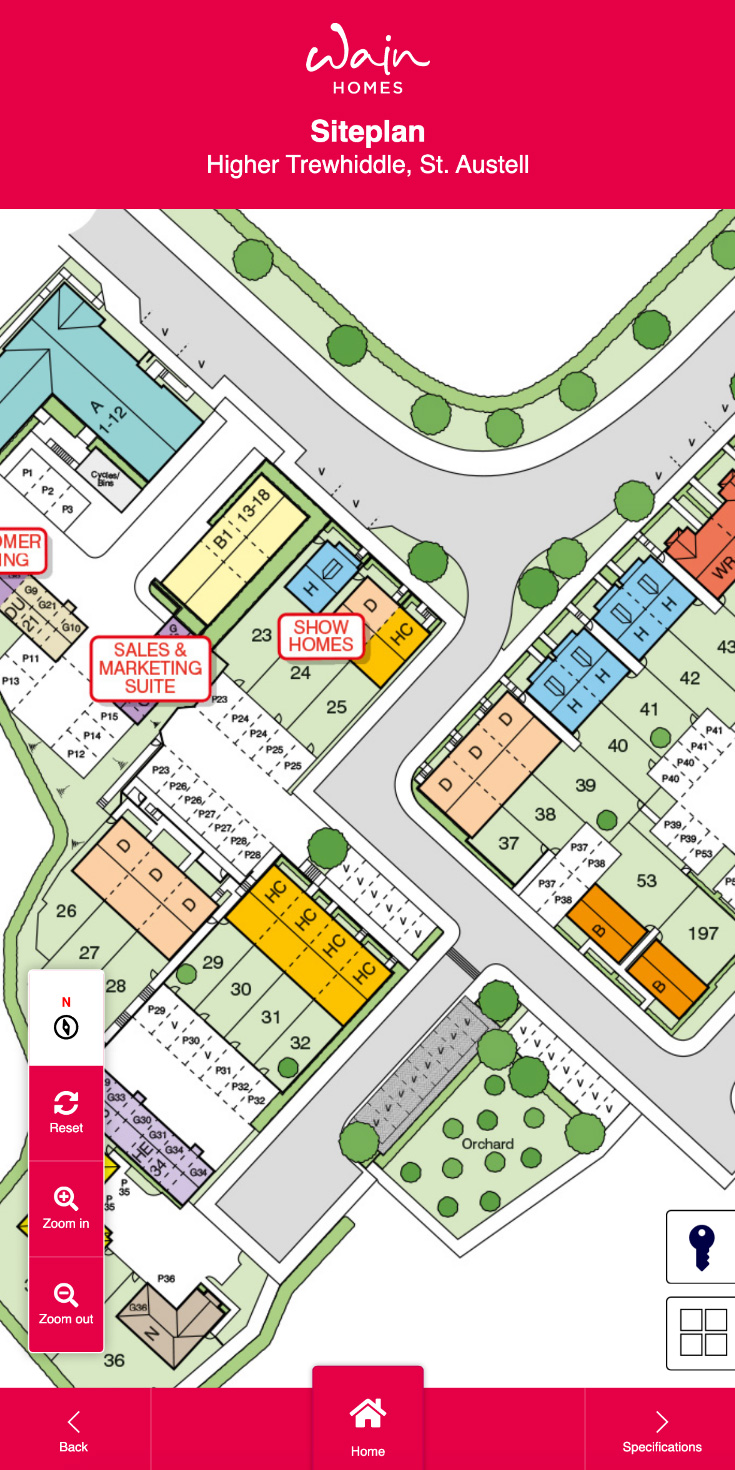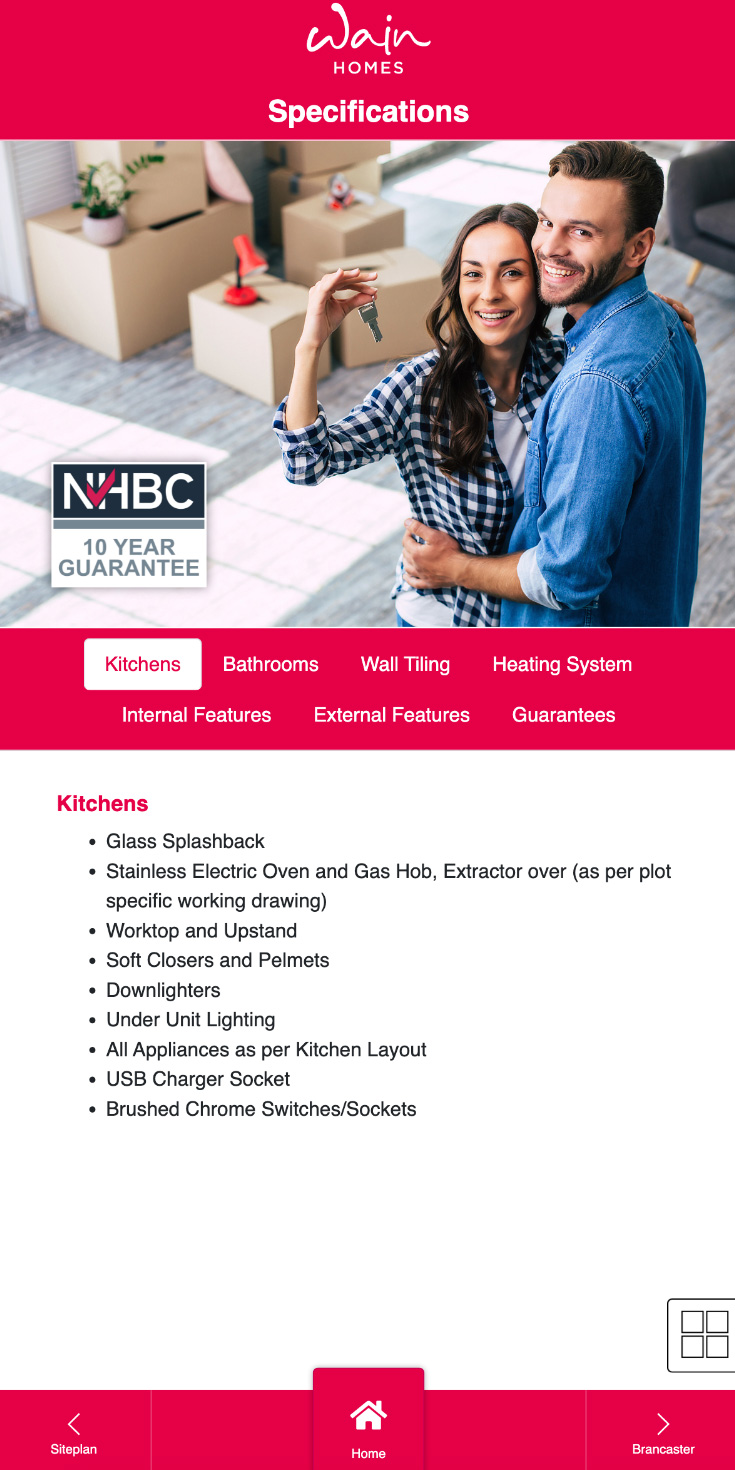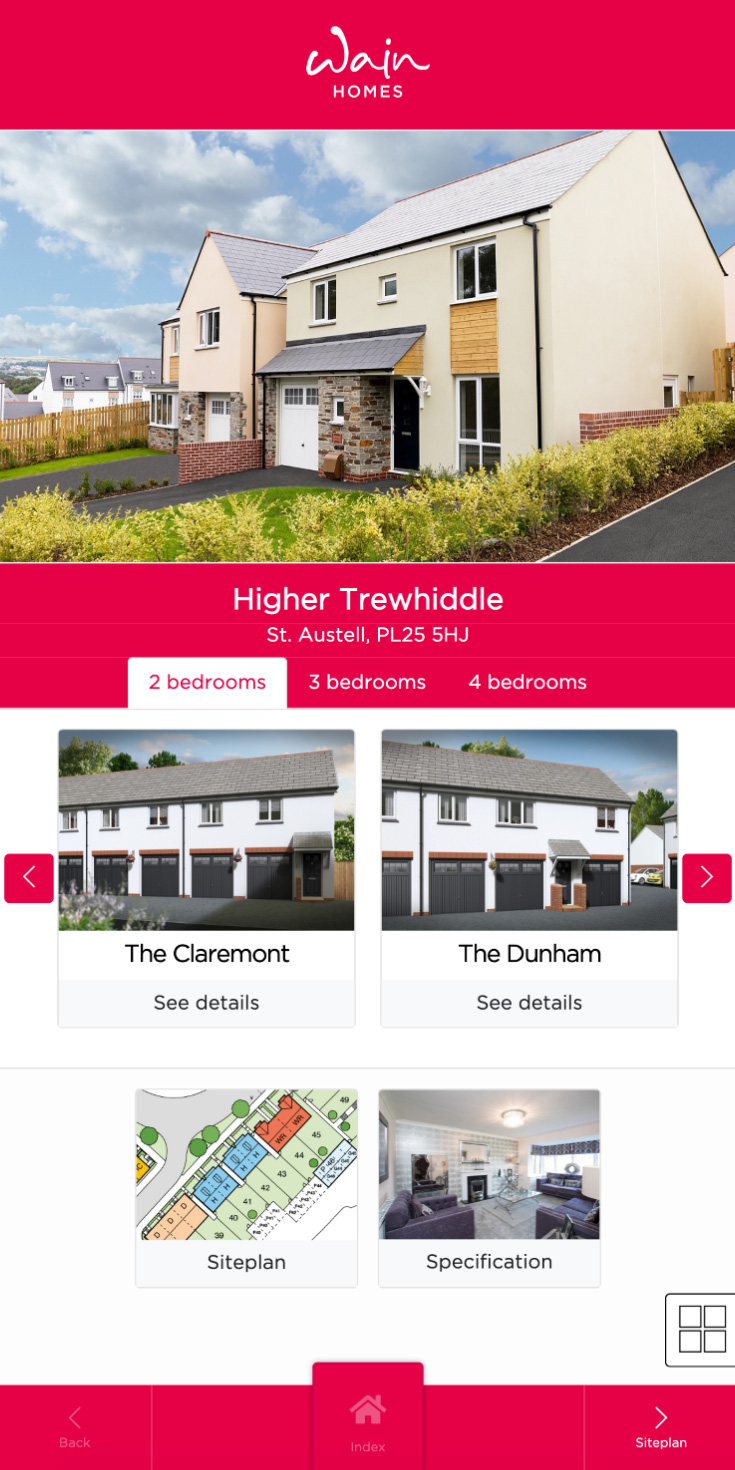 Our solution
We provided both freestanding and wall mounted touch screens for the marketing suites that showcased the interior and exterior CGI's, the stunning property map and an elegant integrative house information details. The touch screens where able to capture query's, sign up to newsletters and create engagement from users whilst displaying the development in a pleasing manner.