Let's start at the beginning; What is a Lightbox?
Lightboxes are large format Point Of Sale illuminated graphics. They are made from aluminium – meaning they are lightweight – snap together in minutes and have powerful LED lights (top and bottom) to illuminate the sublimated printed fabric, which gives an amazing first impression. They really are awe-inspiring in person, to the point when you first see one, you won't stop looking at it!
Everything you need is in the bag for quick set-up and display.
Setup quickly in 5 minutes
High-impact LED lighting also included
Frames come in sizes up to 2.5m tall
Add frames together for bigger LED fabric displays
How do they work?
Everything needed for the lightbox is stored in a sturdy zip case. The frame is easily snapped together and once built, is strong and rigid, meaning you don't need any special tools to build the frames as everything is clicked and snapped into place; even the wires for the LEDs are magnetic! Once the frame is built, your printed fabric simply presses into the purpose-built slots around the outside of the frame. That's it! Plug it in, stand back, and admire your handiwork.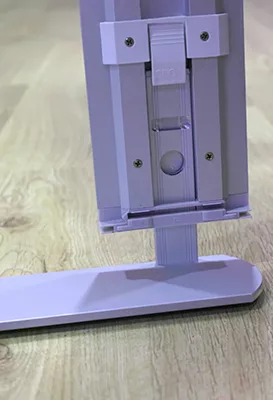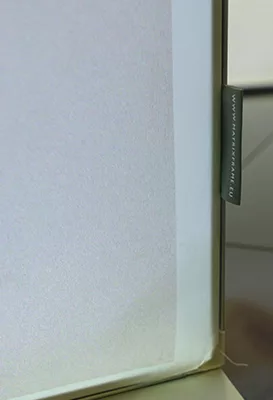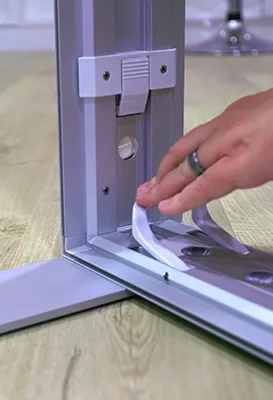 What are the different types of lightboxes available?
Every business will have its own Point Of Sale requirements, their own designs, and desires. Luckily, lightboxes come in a wide variety of sizes, which can cater to nearly everyone. They range from 100 X 100 single square panels, up to monstrous, room-filling 300 X 240 panels.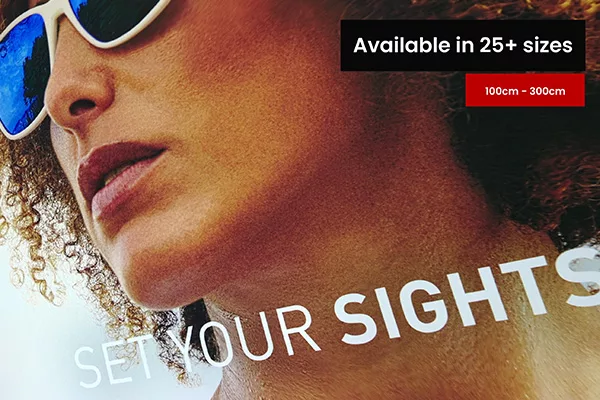 The different shapes and sizes of lightboxes serve different purposes, as the 100 X 100 single panel can also come with a countertop that can serve as a mobile table; whereas, the larger panels can be seamlessly joined together to form walls and you can very easily create room separators or make your own room entirely out of lightboxes.
How to choose the right lightbox for your needs
Much like everything in life, the key is to try things. The most common size of a lightbox used is 100cm x 200cm, as it's taller than most people, yet slim enough to be easily moved around and not get in the way or be too overbearing. We can say with confidence, once you have had one of the lightboxes, you will want more! Holding a stand at an exhibition with one of these is an incredible feeling. Paired with the right graphics, they can turn a lot of heads! 
Check out our lightbox shop or contact the Heckford Signs team directly. You can even pop into our Preston HQ and take a look at the lightboxes we have on display, but be warned! Once you see them, you will want to place an order!