Everyone wants higher rankings in Google. Questions such as 'how can I outrank my competition?' or 'could you write a step by step guide?' Such questions are understandable but to answer them is tricky. The answers can be lengthy but below are several quick wins.
Be the best result
The best advice is to build a website that is great. Google wants to give each and every user the best result related to their query. Have a SEO strategy that focuses on providing the best result possible coupled with the creation of the best website possible. From there, you will be heading in the right direction to achieve higher rankings.
Flawless technical SEO is a must
One factor which determines where your website will rank is site speed. Whilst in the past, site speed was not the most important factor, it is now growing more important than ever before. A slow website will result in a slow crawl rate, search engines will take longer to fetch each page and therefore may take longer to index your content. Increasing your website speed is a relatively quick way of increasing your chances of getting higher rankings. You can use tools such as Google Analytics or Google Search Console to get a measure of your website's performance.
Building with WordPress
WordPress is one of better SEO-friendly platforms out of the box. WordPress covers most technical SEO aspects. However, for all aspects that are not covered, plugins such as Yoast SEO can help fix some minor issues. Simply having the plugin installed and activated improves SEO significantly. Additionally, ensuring the plugin is kept up to date all of your major SEO aspects will be taken care of.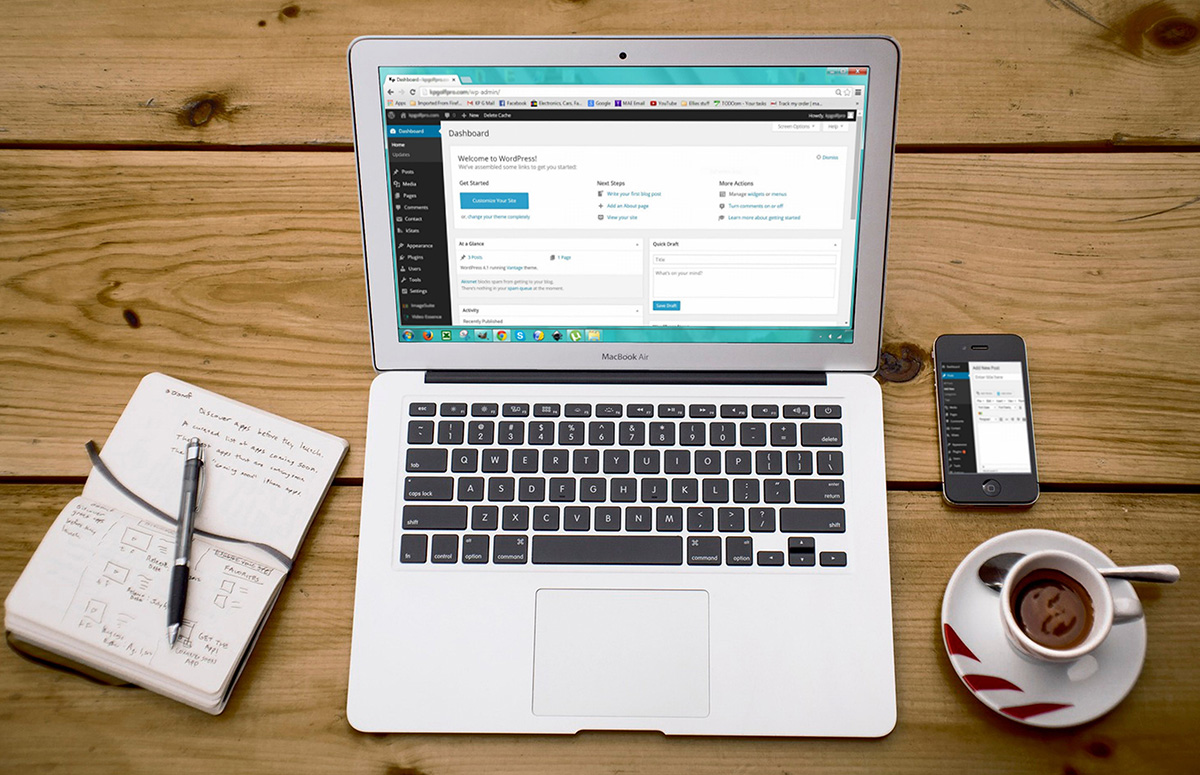 A clear site structure
Another aspect to improve your chances of higher rankings is to have a clear site structure. Search engines will follow links. So the structure of your website and the way you set out your internal links to each page is vitally important. Pages that have a lot of internal links pointing towards them will appear more important to search engines, than those pages that have fewer links pointing towards them. Site structure is a guide to search engines.
Content is king
Copyrighting for SEO is both a cornerstone element and a significant challenge to SEO strategy. As pages are crawled by search engines, the content of your website should be redefined due to the near constant changing algorithms of search engines. Quality content is a must too, write content that is clear and easily understandable. This will enhance the enjoyment of your users and good readability can help you achieve those higher rankings too.
Have realistic goals
At times, the keyword you are attempting to rank for is just too competitive. If your keyword already has a number of strong websites ranking for it with quality content, it will be incredibly tough going to compete with them. If you are finding that this the case, consider using long-tail keywords instead.
Reduce orphaned content
Content is considered orphaned if the page has no or very few internal links leading to it. Search engines will consider the content to of less value. If a particular article is important to you then you should make that clear to both search engines and to your visitors. Link that article to other relevant pieces of content. Linking to it from articles which generate more traffic in search engines will help users reach your own article.
De-cannibalise keywords
Keyword cannibalism occurs when you have two separate or more posts that are focussing on the same keyword. For search engines, this presents a challenge as they will not know which article is more important. A possible result in this case this that both articles rank low. Internal linking structure can partly help with the cannibalisation problem. Have a think about which article is the more important and then link it from the less important content, this helps search engines prioritise.
Need help with improving your website's SEO rankings to help your business stand out from the crowd. We have the expertise and we would love to help you.