Helston Garages Group
Starting out as a filling station and repairs workshop back in 1960, Helston Motor Group is now one of the 25 largest in Britain, and its 37 franchise dealerships provide customers throughout Cornwall, Devon, Somerset and Dorset with high-quality new and used cars and vans from thirteen different manufacturers; including BMW and MINI.
Heckford have created and implemented a range of innovative campaigns for their Westerly BMW and Westerly MINI dealerships in Barnstaple, Bridgwater, Dorchester, Exeter and Yeovil.
Our team have had the pleasure of working on Direct Mail, Email, MMS, Outdoor Advertising, Pay Per Click, Social Media and Video projects for Westerly Group; see examples of our projects below.
Our services to Helston Garages Group
Creative Design and Print
Pay-Per-Click
Online Marketing
Social Media
Video Production
Outdoor Advertising
Direct Mail
Video
Our video editors created a video compilation to promote a sales event at Westerly MINI Barnstaple, to be used in social media campaigns. The advert embraces the retro style of the iconic MINI, whilst portraying the modern technology and design of their newest models.
Pay Per Click (PPC)
Our team of Google Adwords Certified Specialists have been busy creating and managing Search and Remarketing Display campaigns for Westerly BMW and Westerly MINI.
They used their expertise and brand knowledge to create awareness of the new BMW 5 series saloon, the new MINI Countryman, and the release of the 17 plate for both brands across the Google Display Network and making sure that both Westerly BMW and Westerly MINI competitively appear on a Google search for relevant keywords/terms. See examples of our Google Display artwork below.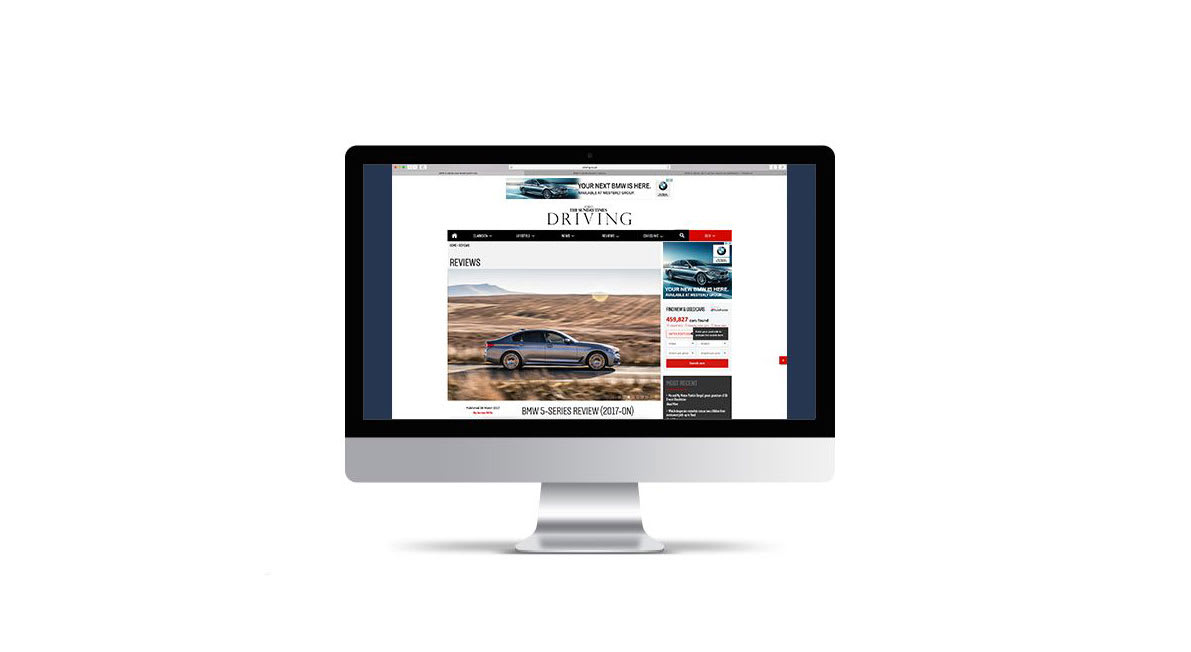 Email
With the average office worker receiving 121 emails per day, it is important for your email campaigns to stand out amongst the crowd.
Heckford designed and built two campaigns for Westerly to promote the launch of the new BMW 5 series saloons and new MINI Countryman.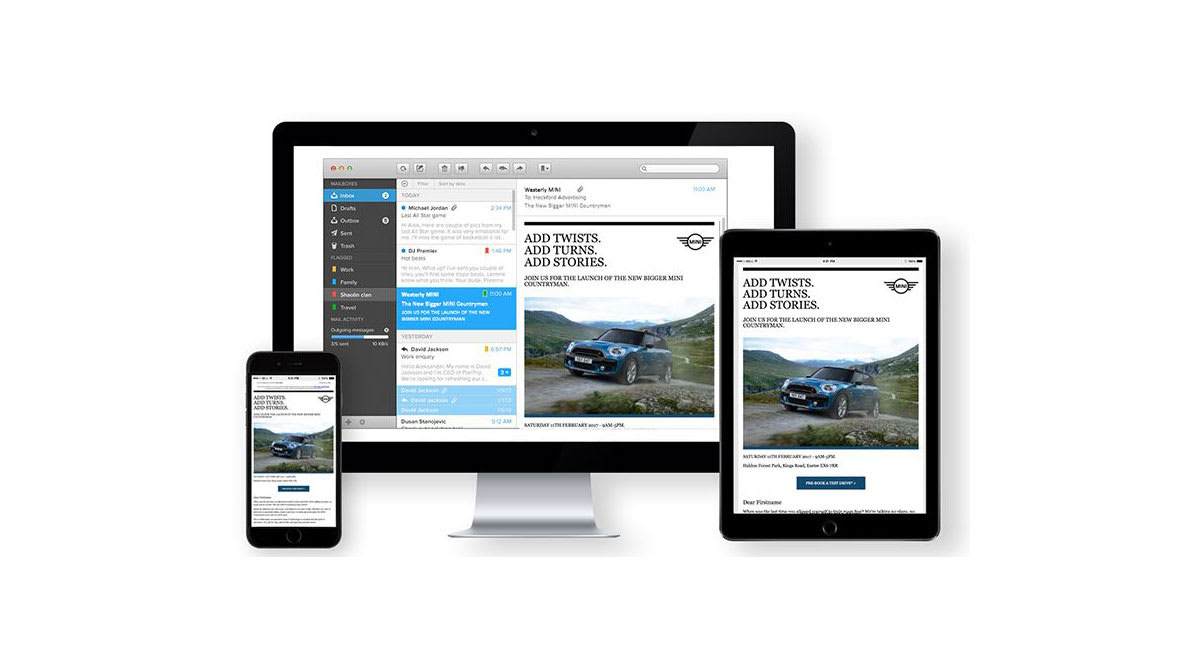 Social Media
Running alongside other digital media, Heckford also created numerous paid social media campaigns for the company.
Our social media experts created highly targeted Facebook and Twitter campaigns; including successful video view and GIF campaigns for awareness, carousel ads for website clicks and lead generation adverts for collecting data and direct leads.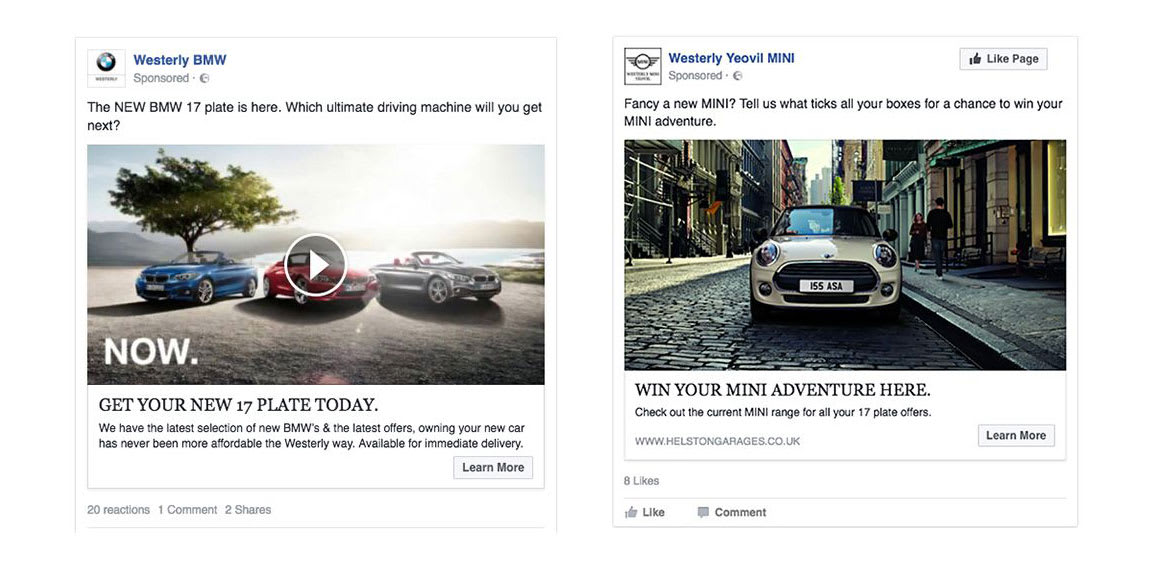 Direct Mail
An "eye-catching" invite was created by our studio and sent out to approximately 3,000 addresses across Exeter, Barnstaple, Bridgwater, Yeovil and Dorchester to raise awareness of Westerly BMW's i Range event, which took place in May 2017.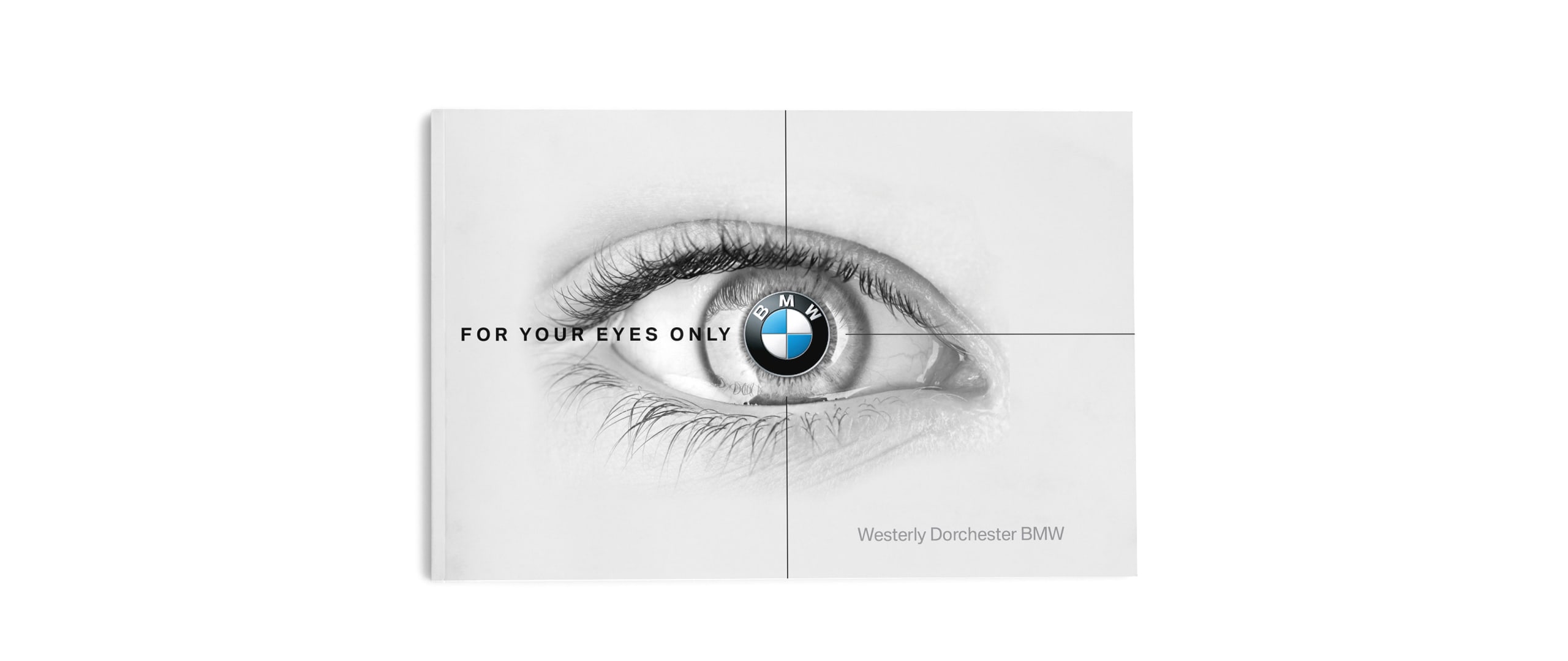 Outdoor Advertising
Heckford recently designed a 48 sheet billboard for Westerly MINI Exeter to advertise the spacious MINI Clubman, which was posted in several prime locations across the city.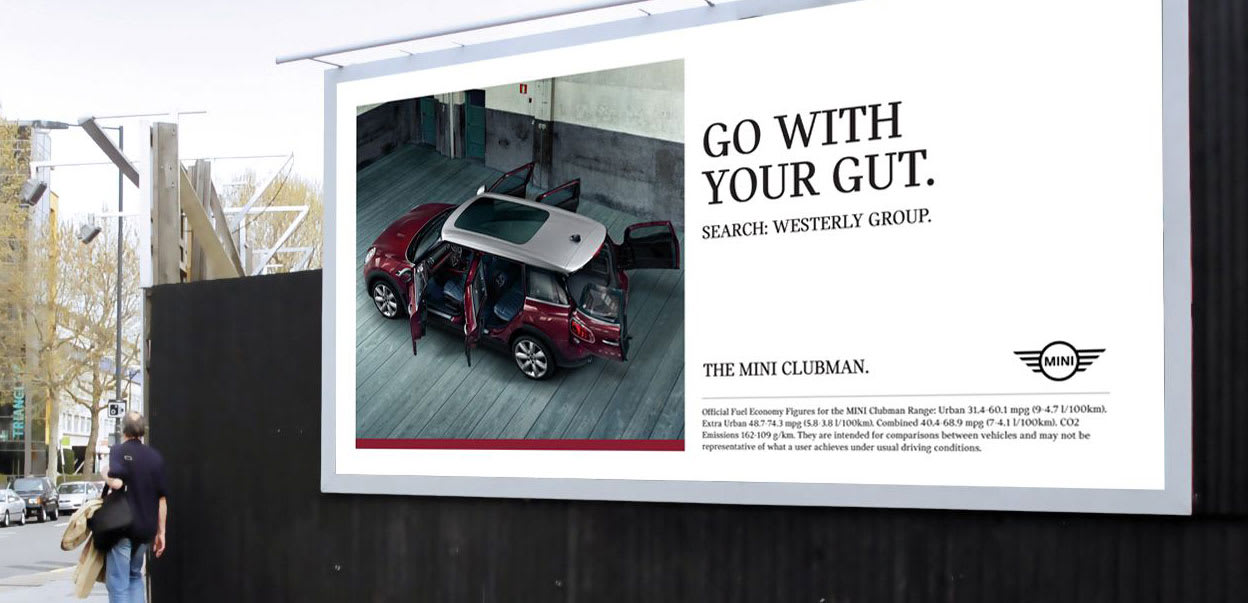 LET'S WORK TOGETHER…
Get in touch to discuss your next project